Let's admit it; we ladies feel a pang of envy every time we see a man with effortlessly long, dark, and dense eyelashes. Science says testosterone is responsible for it. You may argue that women also have it. However, the production of this hormone is less amongst women than that of men. Bummer! Thankfully, mascaras exist! Some 3D Fiber Lash Mascara Reviews discuss a new technology using which you can achieve voluminous and long lashes without any hassle.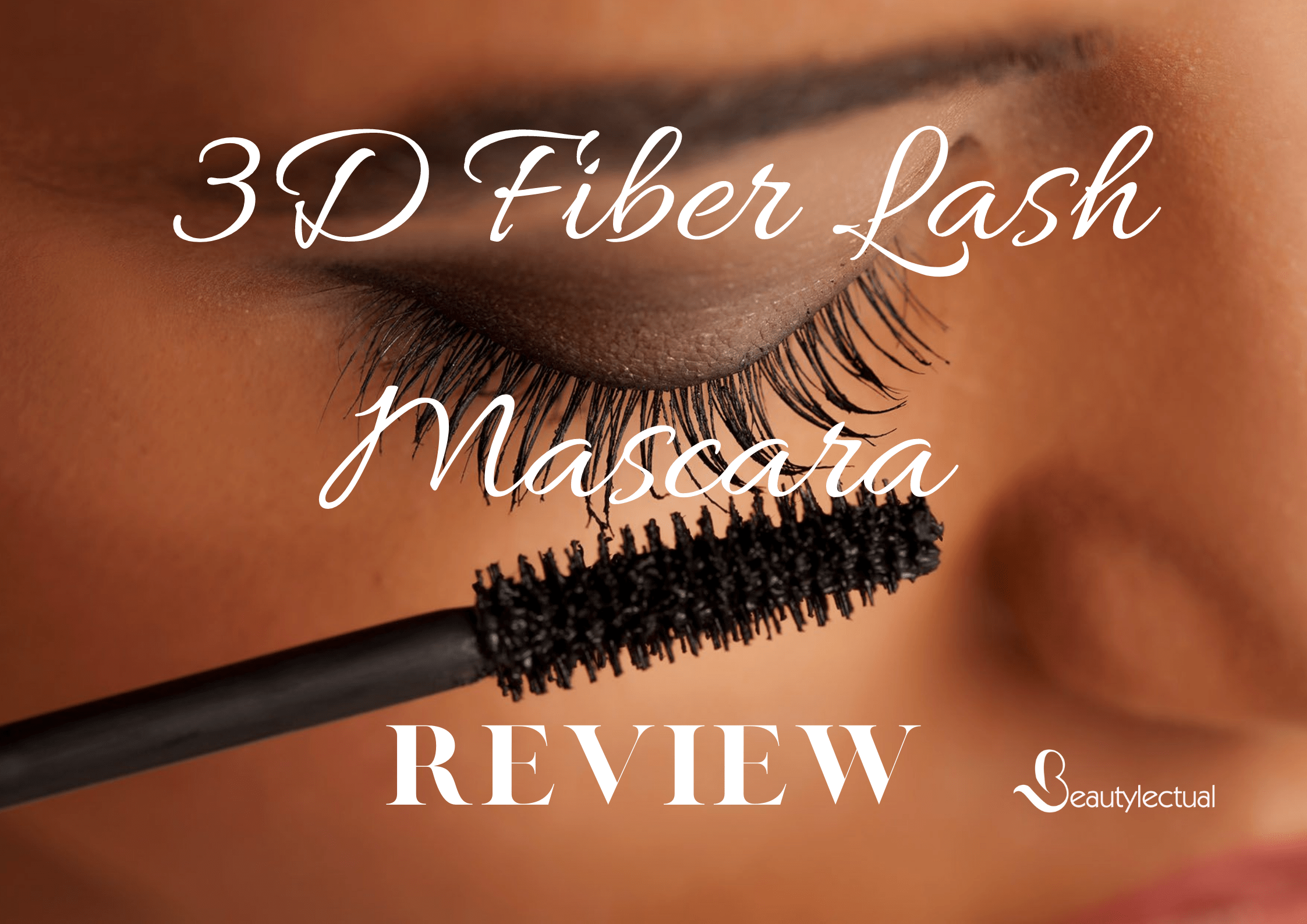 We apply coats after coats of mascara, get lash extensions, use eyelash growth serums, and whatnot? We have tried it all to no avail. If you are tired of constantly struggling to achieve beautiful-looking, long, and voluminous lashes, then you've landed at the right place. We will help you determine whether 3D Fiber Lash Mascaras are worth the hype or simply a gimmick.
See Also: MicrodermMD Reviews | Is It Really The Talk Of The Town?
3D Fiber Lash Mascara Reviews | Is It The Best? 
Lash Factory Cosmetics manufactures and distributes 300X 3D Fiber Lash Mascara. They offer eye makeup products like mascaras, eyeliner, falsies, and much more. They aim to help women enhance their natural beauty using their products. 
3D Fiber Mascara 300X by Lash Factory - Black, Waterproof, Natural and Hypoallergenic Volumizing Mascara for Lengthening and Thickening Lashes
300% MORE LASH VOLUME - Finally, the lengthening mascara you've been looking for! Our 3D Fiber Lash Mascara will increase your eyelash thickness and length up to an amazing 300%!
LASTS ALL DAY - Apply once for long volume boosting lashes that last all day. Our 300X Fiber Mascara is waterproof, smudge-proof and holds longer than any other mascara, yet easily washes off with warm water and facial cleanser.
NATURAL & HYPOALLERGENIC - We use the highest quality natural ingredients, including pure green tea micro fibers, to produce a non-toxic, paraben and SLS free, hypoallergenic mascara that is completely safe for sensitive eyes and contact lens wearers.
300X 3D Fiber Lash Mascara is a two-piece set that helps to elongate and densify eyelashes. It comes in a sturdy black case along with a tube of transplanting gel and another of natural fibers. With the help of the gel, one can attach fibers to eyelashes for a dramatic look.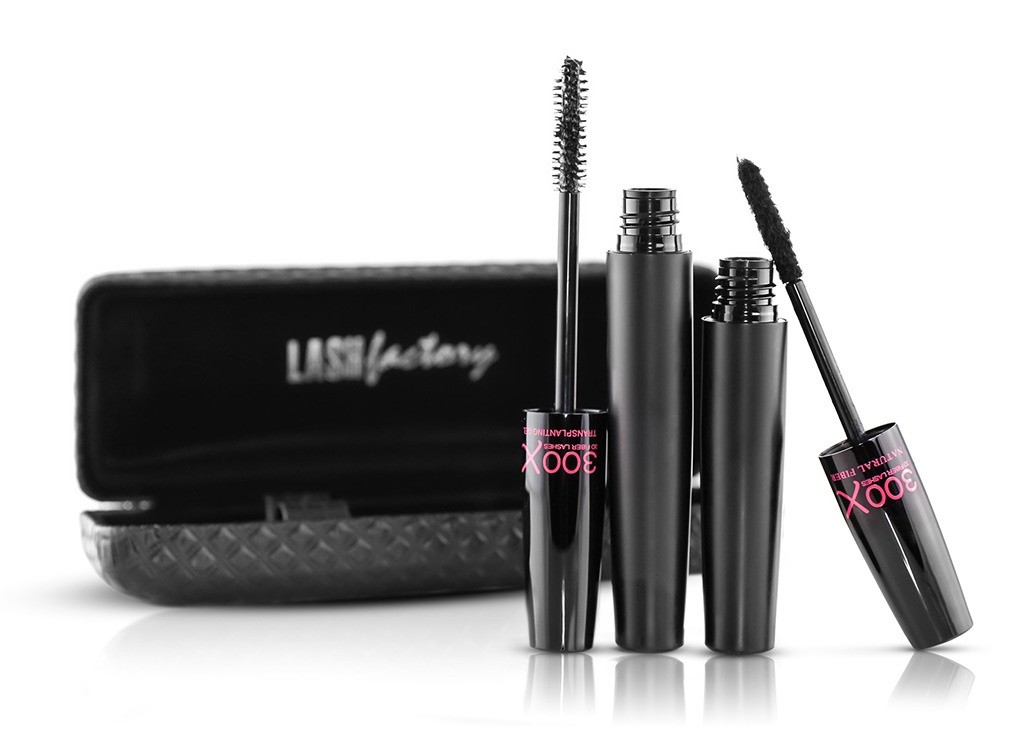 3D Fiber Lash Mascara Ingredients 
Collagen
Many of us are familiar with the skin benefits of collagen. A lesser-known use of collagen is to enhance the look of eyelashes. It helps to make the eyelashes look full, long, and healthy. It also grows eyelashes faster. 
Brazilian Palm Glue
It is also commonly known as Carnauba wax and derived from the carnauba palm plant native to a few Brazilian states. It is widely used in cosmetics like mascaras, foundations, and eyeshadows as it is glossy and hypoallergenic.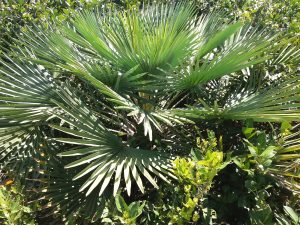 Green Tea 
The fibers of this mascara are natural and derived from the Campanulaceae of green tea. Green has antioxidants and is known to stimulate eyelash growth. Additionally, it increases the length and volume of the lashes. 
Black Iron Oxide 
Black Iron Oxide is a black-colored pigment commonly used in mascaras. It is helpful to make the lashes dark in color. It is considered safe to use and does not show severe side effects.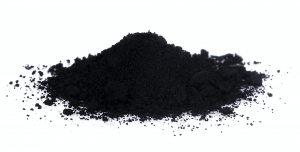 Why Should You Buy 3D Fiber Lash Mascara? 
Lengthens Eyelashes And Improves Density: This mascara adds dramatic length and volume to short and sparse eyelashes. The fibers stick to the eyelashes to create the illusion of dark, thick, and bushy lashes. 
Buildable: You can add as many coats as you wish to your lashes. With every layer, your lashes will look longer and fuller than usual. You can use your regular mascara beforehand to create a striking effect. 
Safe To Use: Lash Factory does not compromise the safety or quality of products. Their products are safe to use by all. A fact worth mentioning is that their products are hypoallergenic and cruelty-free. 
Has A Classic Dense Wand: The wands or brushes of mascaras are powerful enough to make or break the product. 3D Fiber Lash Mascara has a dense brush with soft bristles ideal for adding length and volume to the lashes. It ensures that the product sticks well to the lashes.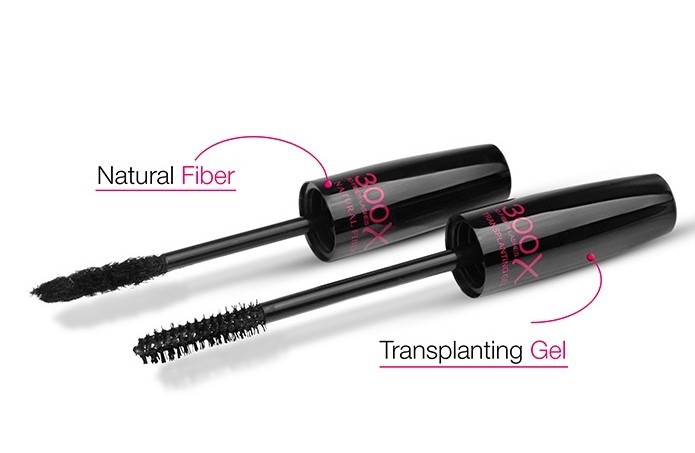 Perks 
Enhances the beauty of eyes

Allows 80 applications

Affordable and easily accessible

It makes lashes fuller and longer 

Water, transfer, and smudge-proof

Suitable for contact lens users

Easily removable 
Pitfalls
Time-consuming 

It looks clumpy and fake if used in excess

Fibers fall out often or enter the eyes 

Causes eye irritation if used improperly 

Needs the practice to use properly
How to apply 3D Fiber Lash Mascara?
Follow the following steps to use 3D Fiber Lash Mascara-
Apply a light coat of regular mascara if you desire a dramatic effect. This step is optional. 

Use the transplanting gel (longer tube) to the upper lashes by wiggling the wand for generous application. Do not get too close to the hair roots. Failure to do so can irritate the eyes. 

Next, apply natural fibers over the gel. Make sure to coat every single hair. 

Secure the fibers with another coat of transplanting gel. 

To remove it, use lukewarm water and a mild cleanser. 
Also read: NARS Climax Mascara Reviews | The Best Option Available?
Customer Reviews  
Kate commented, "All my friends raved about this product, so I decided to try it too. I am happy I did because I am never going back to my old mascara. I have straight eyelashes that refuse to stay curled whatsoever. 3D Fiber Lash Mascara automatically curls my eyes and makes them long and voluminous. It does not budge throughout the day. I highly recommend it to everyone."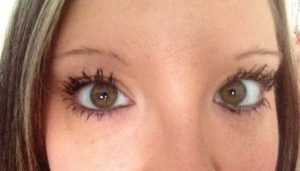 Rosa said, "This mascara is a blessing for us ladies. A single coat of it adds length and volume to my eyelashes. Also, I have a few wrinkles and fine lines around my eyes. This mascara takes attention away from them and makes my eyes look youthful." 
Amelia says, "I was very excited to use this product. I am not completely disappointed by it. It does a decent job, but it takes time to get the best from it. I am not an early bird. I am always rushing to go to my job, so it is inconvenient to use it daily. Also, the fibers keep falling out as the day progresses. I will use this mascara on special occasions." 
FAQs | 3D Fiber Lash Mascara Reviews 
What is 3D Fiber Lash Mascara?
Unlike traditional mascara, 3D Fiber Lash Mascara uses natural or synthetic fibers to make the eyelashes long and dense. A wet gel called transplanting gel sticks these fibers to the lashes. Such a mascara gives the same effect as using false lashes or extensions. 
Is 3D Fiber Lash Mascara safe to use? 
3D Fiber Lash Mascara is hypoallergenic and made using good quality products. Observe precautions during application. Slowly apply the fibers to the lashes, avoiding the roots and not getting them into the eyes. Doctors say fibers can irritate and cause scratches to the cornea if misused.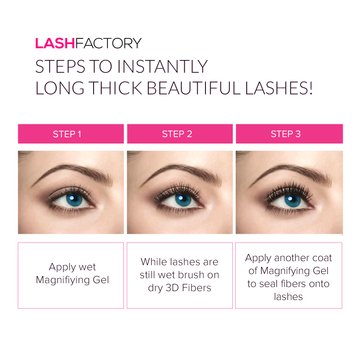 Where can I buy 3D Fiber Lash Mascara?
You can readily purchase 3D Fiber Lash Mascara from online websites and offline stores. We recommend you to buy it from the official Lash Factory Cosmetics website to receive authentic products with a return guarantee. 
Final Thoughts
As a closure to 3D Fiber Lash Mascara reviews, we say that it is a decent product. It effectively adds length, volume, color, and density to eyelashes. In addition to that, it is safe, reasonably priced, and easy to get your hands on. You can use it daily, as an alternative to fake lashes, or for occasions when you want your eyes to pop out. 
Many consumers complained about clumpiness, fibers falling out, and the application being tedious and messy. You must consider these factors before purchasing the product. Also, be careful during application to avoid getting the fibers inside your eyes. Rinse off the mascara immediately if it causes irritation or itchiness. Consult a doctor if required.