Oral hygiene is of utmost importance, and electric toothbrushes have made it so easy for us to achieve it. Electric toothbrushes are a staple product to achieve overall dental hygiene and work more effectively. 
Although electric toothbrushes are 100% environmentally friendly as they have rechargeable batteries that last between three weeks to three months per charge, they get rid of plaque, stubborn stains, gingivitis and sensitive gums. 
The electric toothbrushes come in different settings for various purposes, and the best part is they have other heads to effectively remove any stubborn marks. It is budget-friendly, and you can easily carry it while travelling. The charging can last for days before you plug it in again. 
Before you start shopping for electric toothbrushes, have a quick read on some of the best ones we gathered around.
Related article: Best Charcoal Toothpaste for Teeth Whitening 2022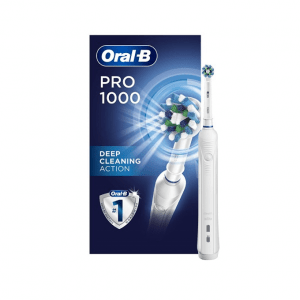 The Oral-B 1000 Rechargeable Toothbrush is one of the best electric toothbrushes recommended by the dentist. It offers a 3D cleaning effect that oscillates, rotates, and pulsates to remove 300% more bacteria along the gum line. It has a two minutes quadrant timer with 30 seconds alert, and the electric toothbrush features a single cleaning mode for regular brushing with a pressure sensor for sensitive teeth and gums. The product has a charge indicator that is compatible with various replacement heads.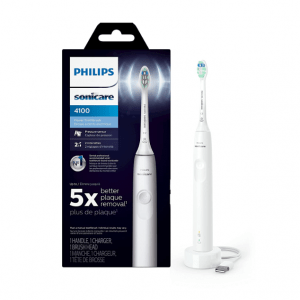 The Philips Sonicare4100 Power Electric Toothbrush is seven times more potent in removing plaque than a regular toothbrush. It has a 14-day battery life and a pressure sensor that protects sensitive gums. Philips is suitable for people with braces, fillings, crowns and veneers. The microchip-enabled technology synchronizes the brush head and the handle. The electric toothbrush features a head replacement reminder for ease of use and a two-minute timer with Quadpacer that gently nudges you to change a new part of the mouth with gentle pulsation.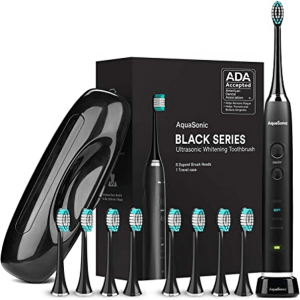 Who doesn't love sparkly white teeth that help brighten your smile? Aquasonic Black Series is one of the electric toothbrushes which can help you achieve that. It has four cleaning modes–clean for standard brushing, soft for sensitivity, whiten for removing stains and polishing, and massage for vibrating micro-burst into gum tissue to promote circulation and oral health. The toothbrush also features a two-minute timer with 30 seconds intervals for a practical brushing experience. The kit comes with eight replacement brush heads and a travel case.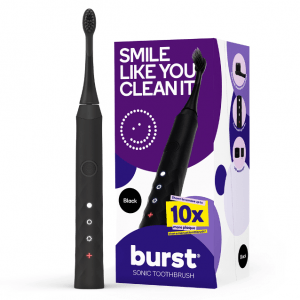 Smile Like You Clean It Brust Ultrasonic Toothbrush has super soft charcoal-infused PBT bristles. It helps reduce gums bleeding up to three times more than a manual toothbrush. The brush has been clinically proven to remove plaque more effectively. It offers three brushing modes– whitening, sensitive, and massage. It is powered by a 700mAh lithium battery that lasts four weeks with a single charge.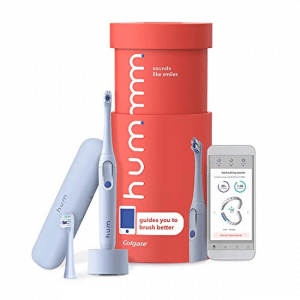 The Humm by Colgate is one of the best electric toothbrushes out there. The kit consists of one toothbrush handle, a head, one charger, a carrying case, and an extra refill brush head. The power sonic vibrations are gentle on the gums and feature three intensities – sensitive, regular and deep clean. The compact brush head also features tongue cleaner grooves on the back. The two-minute timer makes it easy to brush, and the ergonomic handle makes it easy to hold. 
Electronic toothbrushes are very easy and handy to use. They come with multiple settings, good battery life and various heads for different purposes. All they need is a full charge, and you are good to go; most are very travel and budget friendly. Before purchasing an electric toothbrush, check if you have sensitive teeth and gums, have braces, or are buying them for kids. Every different type has an extra toothbrush, so purchase the one that suits you.