Smoky, glittery or kohl eyes look glamorous and chic but taking them off is another story. Some eye makeup removers irritate the skin and cannot break down the colour, leaving your eye stinging. 
The best eye makeup removers for dry eyes are cleansers that will melt your eye makeup, keeping your eyes healthy and irritation-free. With these eye makeup removers, you don't need to tug and pull your eyelashes to remove mascara. 
With that in mind, we have listed the best eye makeup removers for dry eyes worth investing in.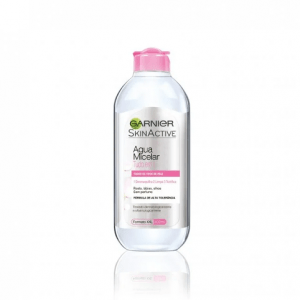 Garnier Micellar Cleansing Water is one of the best eye makeup removers in the drugstore options. It is a one-on-one solution for gently removing makeup from your eyes, lips, and face without rubbing or rinsing—the water-based hypoallergenic formula infused with Micellar technology that melts your makeup without irritating your eyes. Disodium cocoamphodiacetate is the cleansing agent present in the product for removing makeup from the pores, while glycerin moisturizes your skin.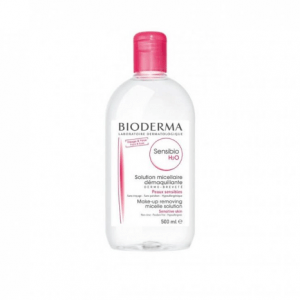 Bioderma is considered the king of all eye makeup removers. Bioderma micellar water draws impurities from your skin without drying out your skin. The product contains micelles with excellent cleansing properties, which prevent pollutants from exacerbating the skin sensitivity. Bioderma does not have any fragrance and is very lightweight to use. The best part is that it doesn't dry your skin and leaves it makeup-free. 
Related article: Makeup Eraser Reviews | Breaking Stereotypes?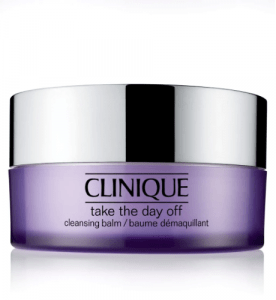 Clinique Cleansing Balm marks all the boxes for the best eye makeup removers category. It is rich in safflower seed oil and free of allergens, including fragrance. Clinique has received top marks in removing eye makeup with just one swipe of the makeup balm. It doesn't cause breakout or irritation to your eyes or skin. It's a makeup cleanser and remover which not only removes eye makeup but moisturizes your skin at the same time.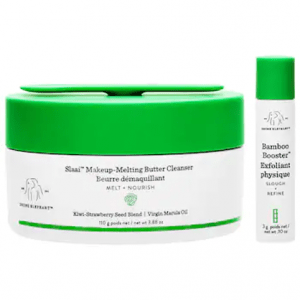 Drunk Elephant is one of the premium eye makeup removers. The organic cleanser contains skin-friendly oils–baobab seed, marula, mongongo, Ximena and Kalahari melon seed. You can use the product on its own or mix it with Bamboo Booster Exfoliant from the same brand to buff off dead skin cells from your face with ease. The oils gently melt in the makeup leaving your face clean and hydrated. It has vitamin C in the formula, which helps brighten the skin and gives a very subtle glow. It's a bit heavy on the budget but an excellent investment in the long run.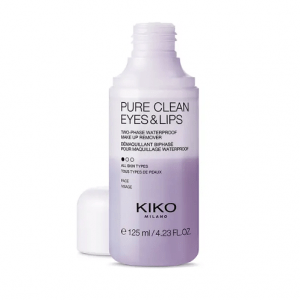 The Kiko Milano Pure Clean Eyes & Lips Two-Phase Waterproof Makeup gently wipes off stubborn makeup without leaving an oily residue. The refreshing formula has hydrating sweet almond oil and antioxidant-rich cherry blossom flower extract. The makeup melts like honey, leaving your skin hydrated and moisturized. It's lightweight and dermatologically tested, which makes it suitable for all skin types.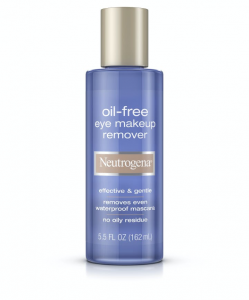 Neutrogena is one of the GH Beauty Award Winner eye makeup removers. The makeup remover gently removes waterproof mascara, eyeliners and heavy eye makeup with one swipe. The formula is 100 percent oil-free which doesn't leave any oily residue behind. The product contains Water, Cyclopentasiloxane, Cyclohexasiloxane, Aloe Barbadensis Leaf Juice, and the main ingredient is Aloe cucumber. It's an affordable all-in-one product.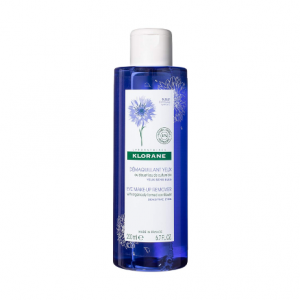 The Laboratories Klorane eye makeup remover is known to have the best vegan formula for your skin. The product contains eye-soothing cornflower that instantly dissolves stubborn layers of eye makeup from the skin. It further helps to strengthen the lashes and improve your overall eye skin. The formula doesn't irritate or sting your eyes, making it easy for people with sensitive skin to use the product. 
There are plenty of good eye makeup removers on the market but choosing the one suitable for your skin is a task. We have made the decision-making process easy and listed the best ones for you to choose from. Do try them and let us know your thoughts.