Did you know your eyes are the first places to show signs of aging, which means wrinkles, creases, and fine lines? That's why it's essential to include wrinkle creams in your skincare routine. 
The skin under your skin is delicate and not as resilient as the skin on your face. It has fewer oil glands and is naturally less moisturized; fine lines and wrinkles show up much quicker around that area. 
The only solution is suitable wrinkle creams, face serums, anti-aging creams or DIY with natural ingredients, many of which you can find on Pinterest.  But, does finding the right one for yourself seem like a hassle and confusing? Places like Macy's or Ulta do not offer a great choices of organic multi-action, fragrance fee solutions.  We are here to sort it all out for you. 
Are you ready to learn about the top anti-aging products online? Let's begin.
Related article: Best Dermatologist-Approved Retinol Creams And Serums For Natural Looking Skin
Neutrogena is known to be one of the best wrinkle creams in the skincare industry. It is formulated with accelerated retinol which provides surface renewal, hyaluronic acid for hydration and glucose complex for strengthening the skin barrier. You will see results as fine lines, and dark circles will fade within a week. Neutrogena also brightens up the eye cream and even the skin tone. The only drawback is that it doesn't list many natural ingredients in the product.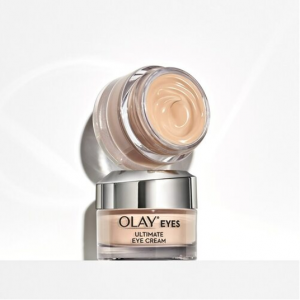 Olay has peptides and vitamins with colour-correcting features to brighten the eye area and skin tone. It's one of the wrinkle creams that is supercharged with anti-aging ingredients to instantly lock in hydration to fight puffiness, wrinkles and fine lines. It contains ingredients like vitamin B3, niacinamide, and peptides that collectively work to hydrate and nourish the skin. The gel consistency is opaque, light pink and feels very smooth when applied to the eye area. Some people may find its texture flaky; otherwise, all is good on our end.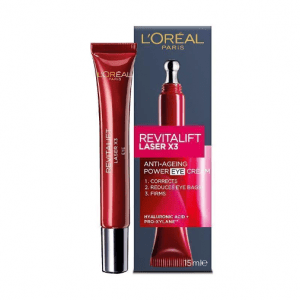 Say bye-bye to wrinkles with L'Oreal. It's one of the best-selling wrinkle creams in the market, with non-greasy and non-fragrance formulas ideal for people with sensitive skin. The product is created especially for delicate eyes; this cream is formulated with pro-retinol, which fights wrinkles and reduces dark circles. The eye cream can be used day and night after cleansing and moisturizing to achieve the best results. Give it a try; you won't regret it.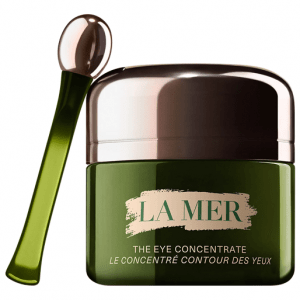 La Mer is the OG eye cream for many beauty enthusiasts and celebrities. It's one of the wrinkle creams that is heavy on the budget but worth the investment. La Mer's main ingredient is Miracle Broth, a mixture of sea kelp, vitamins, minerals, citrus oil, eucalyptus, sunflower seed and alfalfa. There are no parabens or sulphates. La Mer comes with a cute applicator, making it so easy to apply under the eyes. The only con is that some users might be allergic to some ingredients in the cream, so carefully study the ingredients and then purchase the product.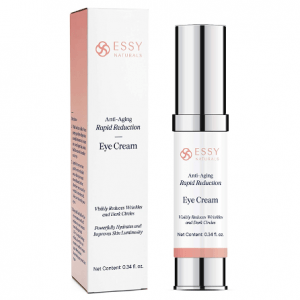 Essy claims to work in 120 seconds on your eye area by creating a long-lasting skin tightening effect. The Essy naturals are plant-based ingredients, making them even safer to use in the eye area. The eye cream has inflammation properties and recuperates protein deficiency. The anti-wrinkle property reconstructs collagen elasticity around the eye, leaving the area hydrated and nourished.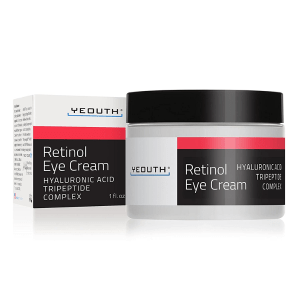 Yeouth is a lightweight wrinkle cream that fights stubborn signs of aging like crow's feet, wrinkles and fine lines. The eye cream helps improve discolouration, loss of elasticity and the texture of the eye area. Yeouth includes powerful moisturizing and firming ingredients like retinol which speeds cell turnover and collagen production by reducing hyperpigmentation. Hyaluronic acid evens out skin tone and locks moisture resulting in softer skin. It also includes green tea, caffeine and ginseng, antioxidants that give the skin a rejuvenated effect.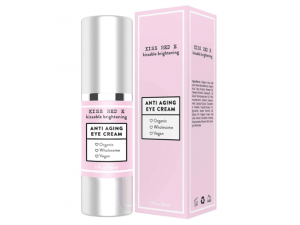 Kiss Red is on the wrinkle creams for sensitive skin people. The eye cream is natural, organic and vegan. The product contains aloe vera leaf juice, sweet almond oil with jojoba oil which combines to fight fine lines and wrinkles. Organic green tea leaf extract and vitamin B3 fight environmental aggressors and help fade dark spots. The only con we found was it might be a bit heavy for people with oily skin. . 
All the above wrinkle creams are best to cure wrinkles, dark circles and fine lines. Carefully read the ingredients before purchasing and use them daily to see results within a week.