Summers, humidity, or rain are not a good combination for makeup. Imagine spending hours on applying the foundation base, but it melts, beads up, and slides off the minute you step out in the heat. Sounds frustrating, right? 
Foundation is the first crucial step of your flawless makeup look, and it can be spot on while using the best summer foundation to show off your glam under the scorching sun. 
The foundation also has to be sweatproof with a good SPF to protect your skin from harmful rays. We have hand-picked some of the best summer foundations to flaunt in the sun.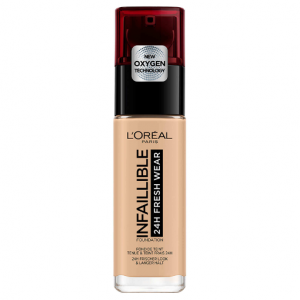 Loreal Paris, because you're worth it! We will give you all the right reasons to prove the statement right. L'oreal's infallible range has almost 30 foundation shades for every skin color with a waterproof formula. Their Infallible foundation got users raving about it.
Don't worry about standing in the sun for too long as Loreal infallible has an SPF 25, which protects the sun's harmful UV rays. The foundation can stay up to 24 hours and gives medium to full coverage. Now you won't have to shy away from a sweaty face.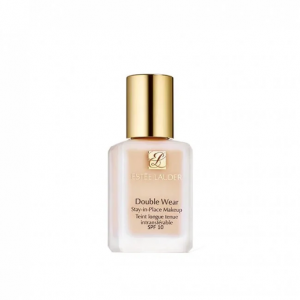 This OG best summer foundation is the bomb dot com for semi-matt coverage. Mix and match, the foundation with a liquid highlighter, and people can see your foundation glow from above and beyond. 
This foundation is best for people with oily skin as it contains an absorbing formula that makes it sweatproof. It is a full coverage foundation seamlessly covering your dark spots, fine lines, and wrinkles. It can last up to 15 hours or more and gives your skin a very subtle natural glow.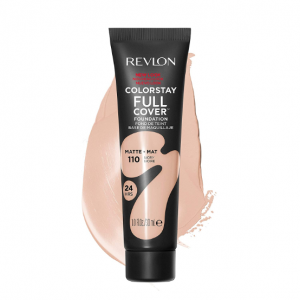 Gorgeous skin is always in! Say hello to your new best friend, the best summer foundation which offers semi-matte coverage and flawless finishing. Revlon is a very affordable option in the drug store line while giving tremendous results. 
The lightweight formula of the foundation can last up to 24 hours and doesn't feel cakey on the skin. The users mentioned that it feels like a smoother second skin. Revlon doesn't smudge or stain on your clothes, seems convincing enough? Do give it a try.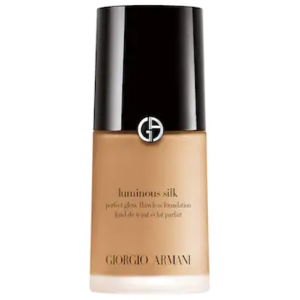 This foundation is everything you need in a bottle. We know it's a high-end brand but think of it as a long-term investment for your skin. Giorgio Armani is a full coverage foundation that makes your skin look flawless, natural, and glowy. It doesn't clog your pores but gives hefty coverage lasting 24 hours. 
Foundation is mainly used by makeup artists, covering dark spots and fine lines like they were never there before. Finish your look by using face powder to keep the foundation intact under the scorching sun.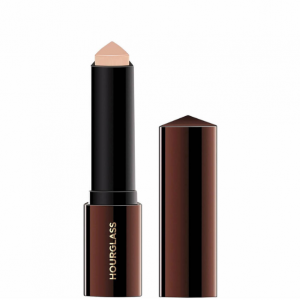 Enough about the foundations in a bottle; let's intervene about the product in a stick. Hourglass cosmetics is also a high-end product available exclusively at Sephora. It's a full coverage foundation with water-resistant qualities, making it sweatproof and perfect for summers.
The stick formula makes it easy to use the foundation, and no doubt, the coverage wil last for more than 12 hours. The long-wearing foundation is vegan, fragrance-free and since it's a high-end company, they provide testers before you purchase the product. We recommend taking a test run on the product before spending $$$.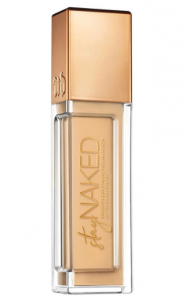 Look no further as we have found the perfect foundation for a sweaty face, its Urban Decay stay-naked foundation. This full-coverage foundation will be on top of the list for several reasons. It's lightweight, sweatproof, and long-lasting (yes, yes, and yes). It's all you want in one product. 
Urban decay slides on your face like a dream which can stay for 24 hours. It has excellent build-up, and no animals were harmed during the testing of the product (cruelty-free).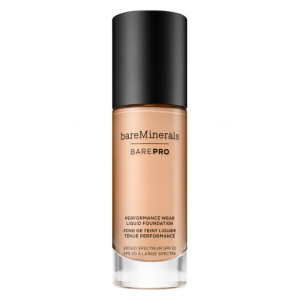 We understand your frustration in getting your hands on the best summer foundation but do stop and give Bareminerals a try. The perfect waterproof formula and an SPF of 20 is a deadly combination as you need to protect your skin from the sun. We dare you to dive into the ocean while wearing BareMinerals, and you will feel like a shiny goddess coming out of the water. 
Made without parabens and sulfates, this foundation can last 24 hours. It provides a smooth, natural glowing base for your skin. You will always be camera ready with this one. 
Don't let the sun or sweat shy you away from your plans. These summer foundations are all you need in your makeup routine. Not all makeup can withstand the heat but do invest in a summer foundation as they can do a miracle on your skin. Don't believe us? Try it out yourself.