Who doesn't like soft and silk hair? It's every individual's dream to have silky, detangled hair. 
Don't worry; we have got you covered. It's something that can be achieved by using a good conditioner along with a shampoo. 
The word defines itself as deep conditioning, which means thoroughly coating your hair with treated natural products to restore its shine, radiance, and fullness. 
Let's begin with a list of the best conditioner products for coarse, dry hair.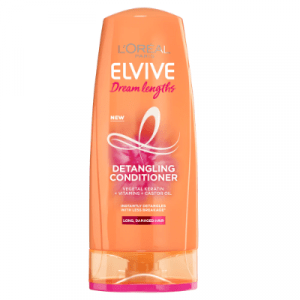 The conditioner's texture protects the hair from the ends, adds immense shine and strengthens it from the scalp. This product is infused with castor oil which promotes hair growth. 
It can be used as a heat protectant 

Fruitful scent 

Paraben-free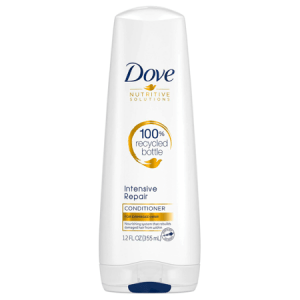 This product is very budget-friendly, and the results are tremendous from the first application. The scent is strong and effortlessly softens dry ends. 
Moisturizing 

Softens hair 

Budget-friendly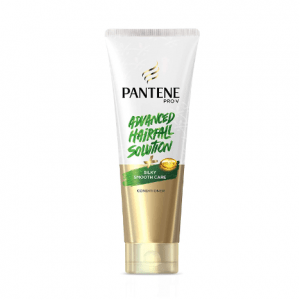 This product contains fermented rice water, an excellent ingredient for dry and damaged hair. Pantene restores your hair shine, makes them silky and manageable.
Removes frizz

Suitable for all hair types

Moisturizes hair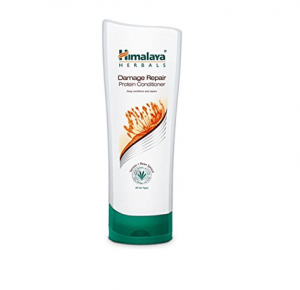 This product is enriched with extra herbs to make your hair smooth and silky. It helps nourish your hair, providing reduced hair fall, sun protection and strength
Repairs damage 

Removes Frizz

Keeps hair hydrated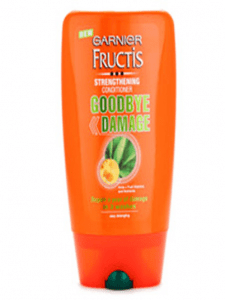 Garnier promises to reverse back your hair condition within three washes. This product is enriched with amla and other natural ingredients to make sure your hair stays hydrated and shiny. 
It makes hair more manageable

It makes hair more smooth and shiny 

Controls frizz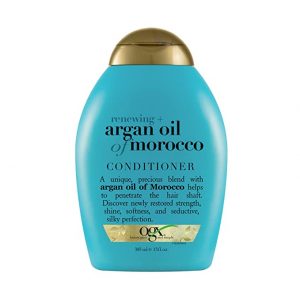 Organix's Moroccan Argan Oil Conditioner is a fantastic product formulated with the argan oil of Morocco. Argan oil is a crucial ingredient when it comes to hydrating damaged hair. 
A little goes a long way

Paraben-free

Pleasant fragrance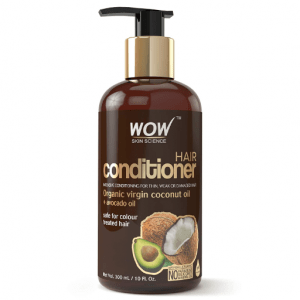 This product has coconut milk's goodness that helps control frizz and restores shine. It is best effective in reducing hair breakage and making hair strong from the scalp. 
Suitable for all hair types

Paraben-free

Contains natural ingredients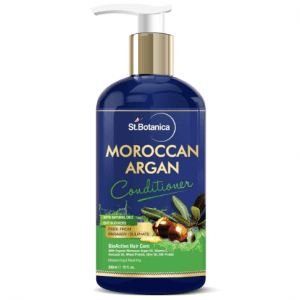 St. Botanica Moroccan Argan Conditioner softens, repairs, and strengthens your hair. The natural ingredients in the product help manage your hair from the scalp, protect from heat, and enhance it. 
Nourishes hair 

UV protection

Paraben-free
What to look for when deciding which conditioner is best for you?
There are specific pointers to look out for when deciding which conditioner is adequate for your hair.
Avoid harsh chemicals
Avoid any harsh chemicals that can harm your hair. They make your hair brittle, make them extremely dry, and it's hard to bring them back to their original texture.
Moisturizing and nourishment
All conditioners aim to, of course, condition your hair but choose the one which is lightweight and easy on your hair. 
Conclusion 
All the hydrating hair conditioners on this list will help replenish moisture, strengthen damaged strands and reduce future breakage. The formulas work differently, however, so it's essential to select the one suited to the specific needs of your unique strands. Some conditioners are better detanglers, others are better for curly hair, and some do it all by providing comprehensive care for various issues.