Are you searching for honest Alastin Skincare reviews? Today, we aim to share everything one should know about Alastin Skincare and its products.
Good skin is equivalent to a sound body. We all know skin is the largest organ of our body and how it aids in protecting our body from any external damages. If you want to age gracefully, then you must take proper care of your skin. It is imperative to have a healthy skin care routine.
Skincare can prevent invasive dangers to the skin. The challenge, however, is to choose from the sea of endless brands available in the market. Thus, today we aim to help you somewhat cut down your labor, and get your head clear with one such skincare brand that promises to be the optimal choice for you — Alastin Skincare.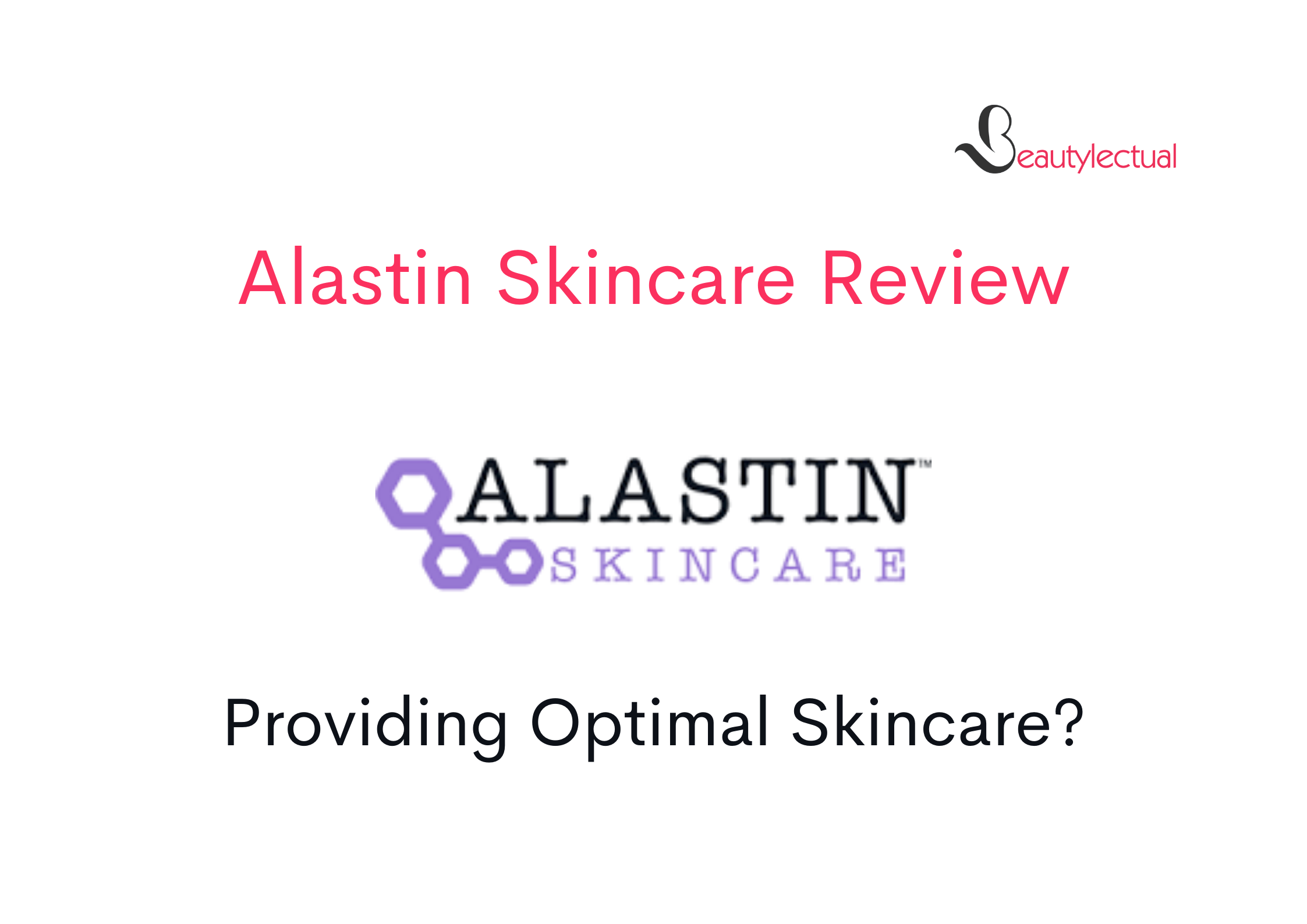 Correct skincare makes all the difference. There are a plethora of skin care products such as moisturizers, serums, sunscreens, cleansers, cream available, but not everything is safe for the skin. Wrong skin care choices can have a lifelong lousy impact on the skin. Hence it is always advised to be safe rather than sorry. To save you and your skin from sinking, we will analyze if Alastin is worth your money and trust or not.
You May Also Like: Peter Thomas Roth Eye Cream Reviews | An Unbiased Overview
Alastin Skincare Reviews | A Safe Beauty Regimen?
Founded in 2015, Alastin is an advanced scientific skincare brand backed by expert physicians. The brand claims to have scientific solutions to everyday skincare concerns. The scientifically tested products are a result of breakthrough innovations. Day by day, Alastin is gathering praises from every corner of the world due to its fruitful results.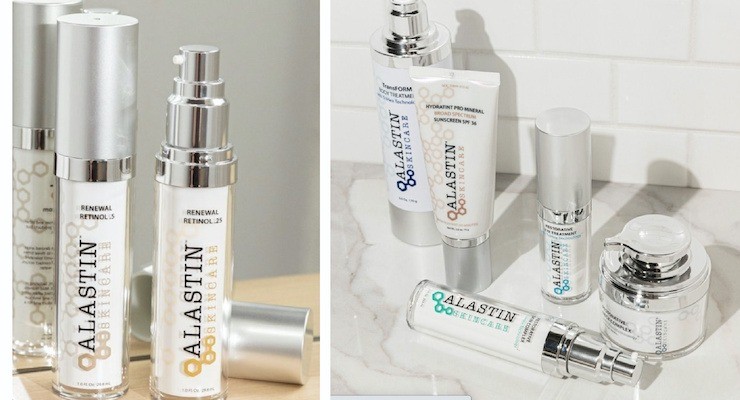 Alastin Skincare has a collection of high-quality products that are paraben-free, cruelty-free, and gluten-free. What started as a small-scale start-up is now America's one of the few reputed and fastest-growing companies. Alastin skincare products are popularized to help heal and maintain the skin. Even if the said brand is a blessing for skin, the blessing is expensive. Alastin is a luxurious brand, which is not within everyone's reach. Let's now see if the products are worth the high price paid.
Popular Products Of Alastin Skincare
Restorative Skin Complex
The Restorative Skin Complex is a serum exclusively designed to boost the production of elastin and collagen. The powerful serum by Alastin helps to visibly reduce the appearance of wrinkles, fine lines, and other signs of aging. It is suitable for all skin types. The serum professes to restore the lost youthful charm of the skin. Applying the serum daily can reduce uneven skin tone, improve skin texture and make a face look clear, bright, and radiant, just like it looked in your 20s.
A group of various essential ingredients collectively formulates the serum but what stands out is the patented TriHex Technology. This technology has a proprietary blend of hyperactive peptides which heal the damaged elastin and collagen and promotes the skin's natural ability to produce elastin and collagen. The other beneficial ingredients used are Acetyl Hexapeptide, Phytoene, Phytofluene, and Niacinamide, among others.
Perks of this Serum
Power of antioxidants

Clears the skin complexion

Reverts the signs of anti-aging

Quicker results

Supports the production of new collagen and elastin
Drawbacks of this Serum
Expensive

Might sting a bit for initial users
HydraTint Pro Mineral Broad Spectrum Sunscreen SPF 36
Sunscreen protects us from sun exposure, and the broad-spectrum sunscreen by Alastin, which contains SPF 36, is mineral-based and protects the skin from UVA and UVB rays. The sunscreen has a lightweight formula, elegant tint, and no white cast. The creamy texture blends well into the skin and does not feel greasy. It is said to be suitable for oily skin as well. It is easy to use, hydrates the skin, and does not cause breakouts. One can even apply it under their makeup, and the sunscreen does not interfere with it. It has an elegant tint with a beige undertone.
Sale
The key ingredients are Zinc Oxide and Titanium Dioxide. These two are antimicrobial and non-comedogenic. These help to block the harmful UV rays and are gentle for the skin. The presence of Ecotin in the sunscreen aids to shield the skin from the blue light and heal the skin from sun damage. The other ingredients are Glycerin, Phytoene & Phytofluene, Butylene Glycol, etc.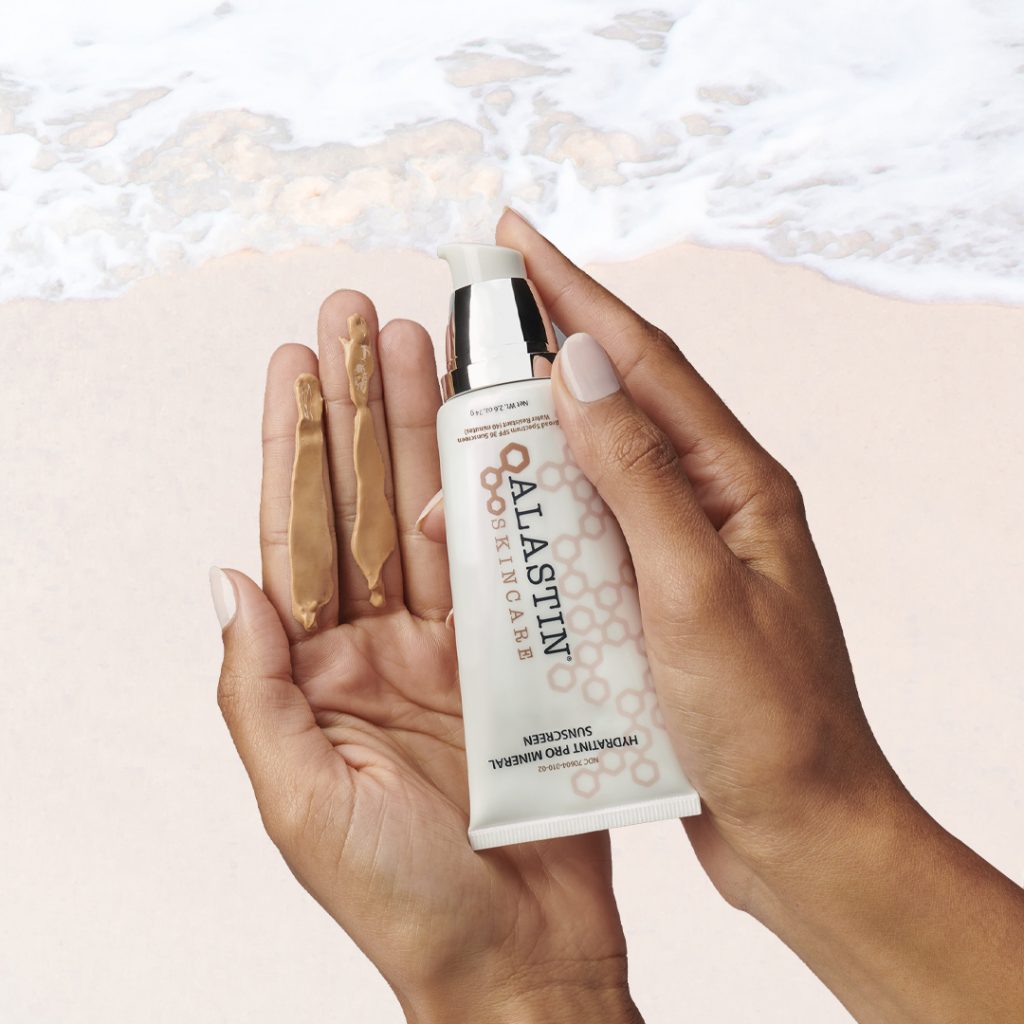 Perks of this Sunscreen
Oil-free

Fragrance-free

Reef-friendly

Provides long-lasting hydration

Saves from sunburn

Accounts for a glowing appearance
Drawbacks of this Sunscreen
Expensive

Shade not suitable for every skin tone
Ultra Nourishing Moisturizer
Moisturizers are essential for overall skin health, especially for dry skin. The Ultra Nourishing Moisturizer gets absorbed into the skin very easily and quickly and has a non-greasy texture. The hydrating base makes the skin soft and nourished. It boosts the production of elastin and collagen. This Alastin Moisturizer was also awarded the "Best Plumping Moisturizer" in the prestigious Prevention Magazine 2021. It is claimed to lock the moisture barrier and does not clog the pores.
It has the unique and patented TriHex Technology, a blend of peptides that boosts collagen and elastin production. The Phospholipids present in the moisturizer strengthens the skin barrier and moisturize the skin properly. Other valuable ingredients include Oat Kernel Extract, Tocopherol, Glyceryl Oleate, Linoleic Acid, Capric Triglyceride, etc.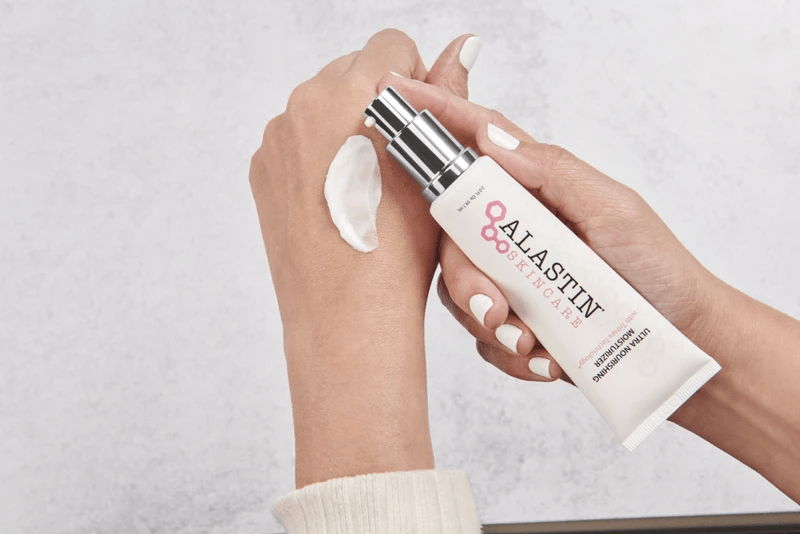 Perks of this Moisturizer
Award-Winning Product of the brand

Calms, nourishes, and hydrates the skin

Does not irritate the skin

Suitable for all skin types

Decreases irritation

Fragrance-free 

Oil-free
Drawbacks of this Moisturizer
Regenerative Skin Nectar
The Skin Nectar by Alastin is specially designed for people about to undergo or who have undergone any kind of cosmetic treatment. It improves the skin's natural regeneration process and overall appearance. The nectar has also been said to calm the skin and reduce its redness. It also heals the skin from any cosmetic damages. Using the nectar before cosmetic treatment also evades any potential skin damage. The nectar should be applied twice a day on the treated area for better results.
Sale
Like many Alastin products, the Regenerative Skin Nectar also has the power of TriHex Technology, a patented technique to improve collagen and elastin production. The Arnica Montana Extract provides a calming effect to the skin and protects the skin from any further damage. The antioxidants present in the skin nectar help to improve the issue of pigmentation.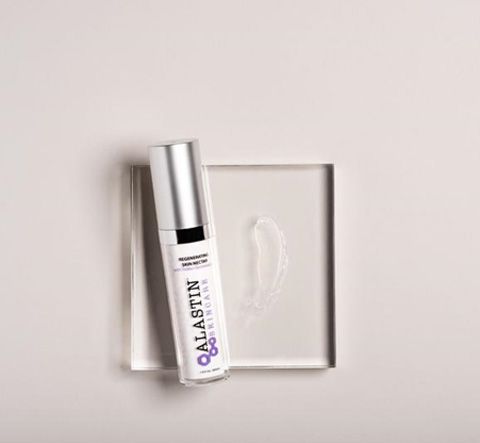 Perks of this Nectar
Reduces redness

Improves the collagen and elastin production

Maximizes and enhances the effectiveness of the cosmetic treatment

Preps the skin for cosmetic treatment
Drawbacks of this Nectar
Expensive

Not long-lasting

Not suitable for acne-prone skin
Renewal Retinol
The Alastin Renewal Retinol effectively improves fine lines, skin texture, wrinkles, and radiance. This retinol cream helps maintain and retain the skin's natural barrier and helps restore the skin's natural barrier. Being gentle yet effective, it provides many anti-aging benefits. Renewal Retinol is ideal for all skin types and has not reported any case of skin breakouts.
Sale
The hero ingredient, Retinol, is encapsulated in a solid lipid that aids in improving its delivery while boosting the skin's natural collagen production. It also calms the skin from any irritation. Hydroxymethoxyphenyl Decanone is a potent antioxidant that supports the skin's natural hyaluronic acid levels. Silver Mushroom, famous for its more hydrating properties than hyaluronic acid.
Perks of this Retinol
Provides long-lasting hydration

Improves the skin texture and tone

Non-comedogenic
Drawbacks of this Retinol
TransFORM Body Treatment
TransFORM Body Treatment comes in the form of a lotion that uses an aesthetic technology that is a non-invasive fat reduction and skin tightening. It does so by supporting the body's natural repair processes. It makes the skin tight, smooth, firm, and toned. The cream does not have any fragrance and works to improve the skin's damaged texture while also removing the excess and waste lipid products created by non-surgical fat reduction procedures. It is recommended to apply two pumps of the body treatment cream twice a day on desired body parts.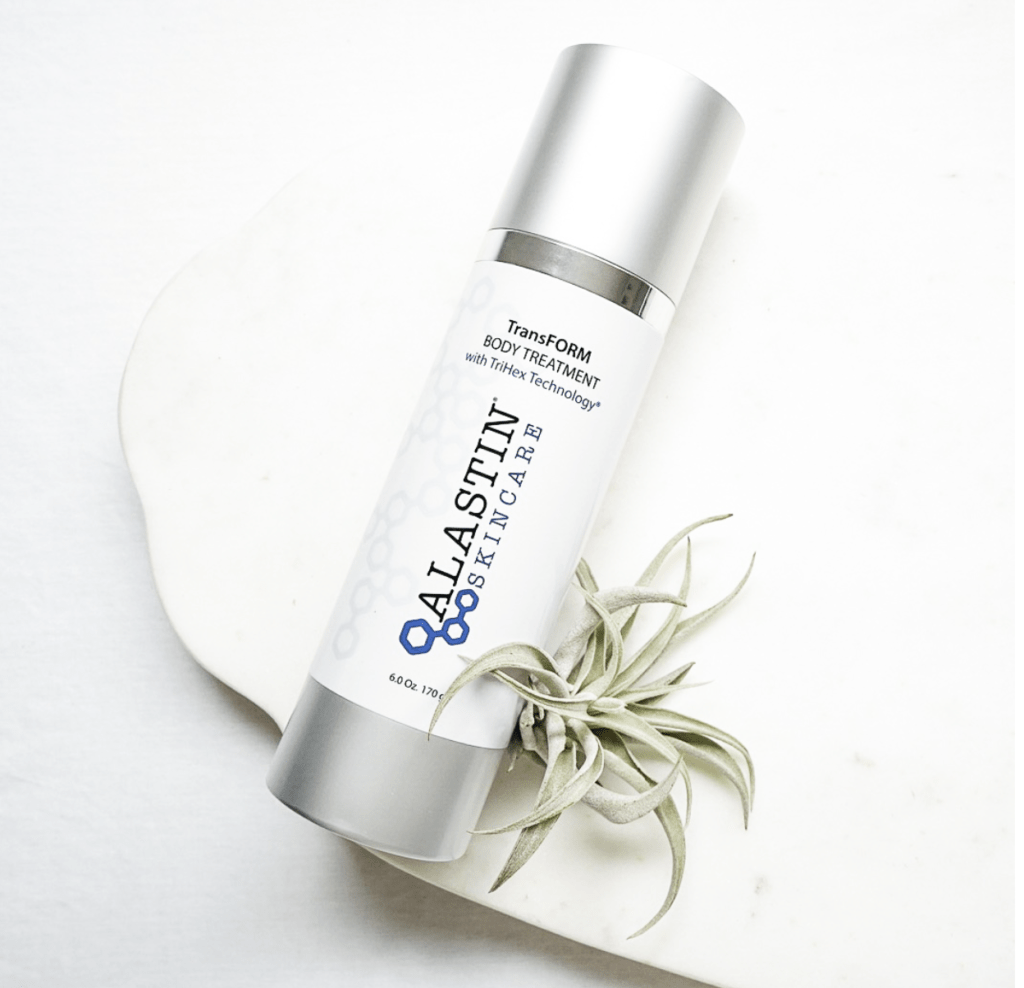 The TriHex Technology is a blend of peptides that repair the damaged collagen and elastin while supporting new elastin and collagen production. Acetyl Tetrapeptide helps to increase elastin production and improves skin texture. The other ingredients are Linseed Extract, Plantain Leaf & Silver Mushroom, Olive Leaf Extract, Orange Peel Oil, Phospholipids, etc.
Perks of this Body Treatment
Detoxifies the body

Reduces body fat

Potential hydrators hydrates the skin
Sale
Drawbacks of this Body Treatment
Expensive

Pills on the skin
Alastin Skincare Before and After | Customer Reviews
Linda says, "I am absolutely in love with the mineral sunscreen. I am, in general, a beach person, and my skin gets tanned easily due to frequent skin exposure. The sunscreen shade suits me well; I don't know if it suits others or not. The best thing about the sunscreen is that it does not have a greasy texture, unlike all the other sunscreens I have tried in the past."
Rose mentions, "After reaching 50s, the skin texture starts to deteriorate, as mine did. I was on the lookout for something that is both anti-aging and safe for my sensitive skin. The serum by Alastin is doing wonders on my skin. It is a bit pricey for me, but I love how the serum has reduced my fine lines and wrinkles."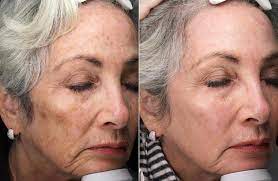 Mia says, "I have tried the Regenerating Skin Nectar, and for me, it is not a much effective product. I have been using it for three weeks, but my face burns for about ten-fifteen seconds every time I apply it. It may be because of my skin sensitivity. However, due to laser treatment, I had a slight redness near my neck, which is now a bit less due to this nectar."
Sophia shared, "I was scared to try the Body Treatment by Alastin. But I would like to share that my experience was a good one and I am pretty satisfied by the results. Highly recommended."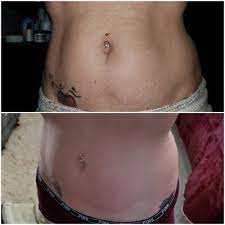 FAQs | Alastin Skincare Reviews
Does Alastin Skincare work?
Alastin is America's one of the fastest-growing skincare brands. The skincare line has a comprehensive range of products designed and approved by dermatologists to meet everyday skin concerns. The endless positive customer feedback guarantees the working of the products that showering praises on the concerned brand.
Are Alastin Skincare products safe?
Alastin Skincare is a brand backed by science and expert dermatologists. Patented technologies and various essential and skin-friendly ingredients are used to formulate the products, making them safe for use. Alastin Skincare side effects are rare to see. However, to evade the risk of potential side effects, a patch test is a good option.
Where to buy Alastin Skincare?
One can purchase all the Alastin Skincare products online from Amazon and the brand's official website. There is an easy return and refund policy. It is to be remarked that all the products are pretty expensive.
See Also: Seint Makeup Reviews | An Absolute Beauty Brand? (Unbiased)
Closure| Alastin Skincare Reviews
With this, we have reached the end of our Alastin Skincare reviews. Alastin Skincare is a luxurious brand and has a wide range of skincare products. Most of the products have the power of TriHex Technology; an Alastin patented technology. The products we reviewed have the potential to fights the signs of aging and improve the skin's texture.
Keeping the price tag aside, the Alastin products are not all exclusive and have other drawbacks too. Now, it is on you to decide whether to purchase the products or not. We hope this review was not dull but helpful. If you have any questions or doubts, feel free to ask in the comment section.