For centuries, almond oil has been prized for its long list of skin benefits. This natural plant extract derived from the almond seed is widely loved for its hydrating and soothing properties and is often used to treat eczema and dermatitis. No wonder it's often present in many skincare products! But should you really be using almond oil for acne? 
While many believe in the pimple-fighting properties of almond oil, it's not all it's cracked up to be. After extensive research, the Beautylectual team discovered that almond oil is not the best treatment for pimples. In reality, it could be making your breakouts worse. Here's why. 
What is Almond Oil?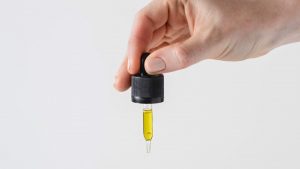 While often referred to as nuts, almonds are actually seeds from the fruits of the almond tree (Prunus dulcis). After the seeds are harvested, they are hulled and dried, and then the oil is extracted using various methods. Almonds are a great source of fat, as nearly half of a dried almond's weight is oil. 
Many people around the world use almond oil for its health benefits. Research has found that almond oil has a rich history in Ayurvedic and Ancient Chinese medicine when it was used to treat minor wounds and prevent scarring. The oil is widely present in many skincare products and cosmetics thanks to its deeply hydrating, smoothing, and soothing properties. 
You can find the following vitamins and antioxidants in almond oil: 
Vitamin A (retinol), B, D & E

Zinc

Potassium 

Magnesium

Calcium
What Are the Benefits of Applying Almond Oil to the Skin? 
Almond oil offers numerous benefits when applied topically, and here's what almond oil can do for your skin. 
Almond oil's emollient properties are its primary benefit, and its power to prevent water loss helps keep the skin, scalp, and hair supple and hydrated. Many people use almond oil to soothe the dryness associated with eczema and dermatitis. 

Rich in vitamin E, almond oil may protect your cells from sun damage and curb premature aging, according to several animal studies. 

One study found that almond oil reduced the appearance of stretch marks, itching, and redness.

Some believe almond oil has anti-inflammatory, anticarcinogenic, and antibacterial properties. There is currently little direct evidence to support these claims. 
When used to cure acne vulgaris, however, people prone to breakouts should think twice. Here's why you should never use almond oil to treat acne. 
Why You Shouldn't Use Almond Oil to Solve Acne 
If you have oily, sensitive, and acne-prone skin, many dermatologists do not recommend using almond oil for acne – especially for those with cystic and inflammatory acne. 
While almond oil is less comedogenic than other oils (e.g., shea butter, coconut oil), it's still heavier and more pore-clogging than other oils. Regular application of almond oil on the face can block your pores and aggravate acne breakouts. If you really must use an oil to target acne, we recommend using the most non-comedogenic. Argan oil can regulate the sebum on your skin without being too heavy, therefore reducing acne
If you already have oily skin and suffer from frequent breakouts, skip almond oil in favor of specialized anti-acne products that contain salicylic acid, benzoyl peroxide, or tretinoin – the gold standard in anti-acne treatment. Below is a recommendation of our favorite anti-acne products. 
Our Favorite Anti-Acne Products
If you're struggling with acne and looking for a solution, these recommendations are far better than almond oil.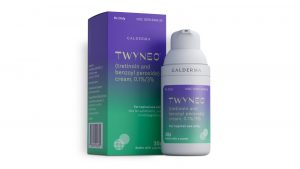 Twyneo is the first anti-acne medication to combine tretinoin with benzoyl peroxide. These are two gold-standard pimple-fighting ingredients, and we love how it's tough on acne but gentle on the skin. Read our Twyneo review here.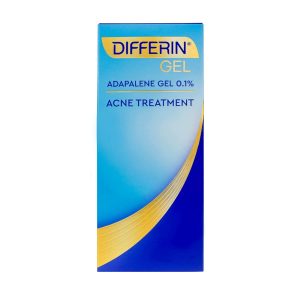 If you're not new to anti-acne treatments, you've probably heard the name Differin. Differin gel uses the acne-fighting powers of adapalene to prevent breakouts, clear active pimples, and restore skin tone. Read our Differin Gel review here.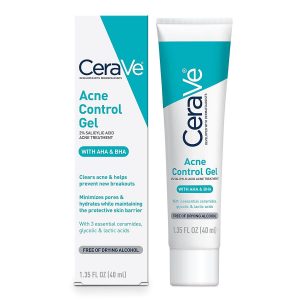 This deeply moisturizing daily acne treatment contains 2% salicylic acid to clear acne and prevent new breakouts. Three essential ceramides penetrate deep into the skin to unclog pores and lock in moisture. Read our CeraVe Acne Control Gel review here.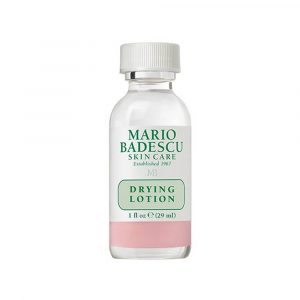 With thousands of positive reviews on Amazon, this anti-acne spot treatment lives up to its name. A combination of salicylic acid, zinc oxide, and sulfur dries up blemishes overnight, absorbs excess oil, and reduces inflammation.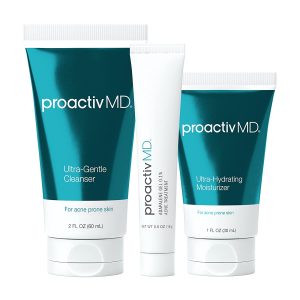 This three-step acne treatment combines adapalene with mild and moisturizing formulations, making it perfect for sensitive skin. The complete system, which includes a cleanser, moisturizer, and acne treatment, clears acne blemishes and prevents new breakouts from forming.