The ability to express solicitude for all sentient beings is an endearing quality to have. Do you ever think about standing up for animals, improving your health, protecting the planet, and living without moral bargains? Ancient Cosmetics is the one-stop destination that has vegan skin products and hair oils for all of their snags. Compiling facts from many Ancient Cosmetics reviews, we have developed this article to help you determine why you should take the plunge! 
The skin is such a fluid part of our anatomy that it's the first to get affected by the cruel jaws of time. Poor environment and disease-prone lifestyles add to the clutter. The Ancient Cosmetics products were rendered with the best vegan ingredients to solve your skin and hair agonies. The epoch of using over-infused, chemical-based skin and hair products is over. The benefits and effectiveness of nature's ingredients have opened doors to a new realm of skincare.
See Also: Jan Marini Reviews | Too Expensive OR Worth the Money?
Ancient Cosmetics Reviews | More Than Just a Fad
Ancient Cosmetics products use the efficacy of Turmeric, Shea butter, Calendula, and more to relieve the skin of its issues. They reverse elastosis and leave your skin feeling nourished and smooth enough to let a feather glide. A particular category of products for eczema-affected skin is also available in their catalog. In this review, we explore the ingredients, their benefits, and their FDA-cleared quantities. The customers' reviews of the products and policies will serve as a baseline to test the brand's authenticity.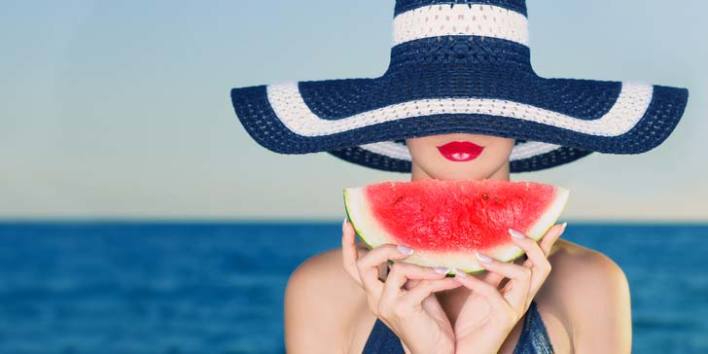 The creators of the brand didn't create the line only to jump onto the trend of Veganism. After having dispiriting experiences with products full of ghastly chemicals, they chose to find solace in the natural derivatives. They create these natural products with the right balance of panache and science. Inclusivity of all body/facial skin types when creating the products is their primary forté. This Black-owned family business empire also actively interacts with fellow Black content creators, entrepreneurs, and graduates. This gives the brand exposure as well as opportunities to the community members who are deprived of it.
Ancient Cosmetics | The Top-Rated Products
The deluge of products includes numerous body oils, body butter, facial cleansing washes, facial scrubs, bath soaps, and body yogurts. There is an availability of facial masks and two hair oils formulated to suit all hair types.
Statistics show that the vegan cosmetics market size will go as high as USD 20.8 billion by 2025, developing at a CAGR of 6.3% during the forecast period. The diverse product portfolios of the company have greatly augmented the market. Your skin is the wrapping of earthen hues. Your hair is just as ornamental as a crown. The joy of having a beautiful exterior doesn't have to come from depriving animals of their joy. That's exactly what Ancient Cosmetics promises you. All this goodness with such affordable prices is a hard find!
Based on the top ancient cosmetics reviews, 6 of their best products have been listed below.
Even Skin-Hyperpigmentation Turmeric Face Wash 
This 8 oz ancient cosmetics face wash contains the goodness of Turmeric, Shea butter, and essential oils in monumental proportions. It helps reduce acne and the resulting scars. The anti-inflammatory properties calm the skin and diminish pores. It helps your face drive away from seborrheic dermatitis due to its antifungal qualities.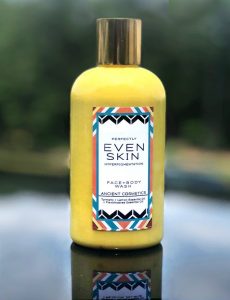 The ingredients include Shea Butter, Olive Oil, Turmeric, Cocamidopropyl Betaine ( Coconut),  Xanthan Gum, Lemon Essential Oil, and Frankincense Essential Oil. Multiple pieces of research have confirmed that turmeric is an excellent antioxidant as it contains Curcumin. Curcumin is the lipophilic compound that boosts skin's hyaluronic acid content and that makes turmeric super hydrating. Shea butter is a plant-based lipid that has nourishing fatty acids called linoleic and stearic, making it the best moisturizer. The essential oils added help with the aspect of Aromatherapy. Olive oil is 99% triacylglycerols and an array of lipids. It helps you take the sebum out of your skin. The coconut extract is used as a surfactant and cleansing agent. 
How Do I Use Ancient Cosmetics Turmeric Face Wash?
Take two to three drops of the product, allow it to lather, and apply to your face.

Massage it into your skin in a circular motion to let the blood rush under the dermal layer.

Rinse it after a minute.
Perks
It cleanses your skin deeply.

It corrects dry patches.

Allows stem cells to replicate and replace marred cells.
Cons
It must not be applied to eyebrows much as Turmeric may remove hair. Besides, here are few links to the alternatives to this product:
Some Ancient Cosmetics Turmeric Face Wash Alternatives:
Even Skin Healthy Glow Body Oil
This 6 oz blend of nourishing oils is sure to leave your skin feeling nourished and bolster radiance. Collagen production is amplified by the seed oils present in the composition.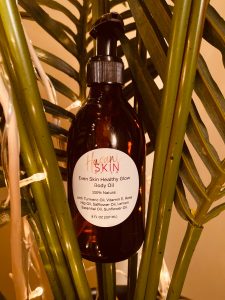 It contains Safflower oil, Grapeseed Oil, Jojoba Oil, RoseHip Oil, Vitamin E, Turmeric Essential Oil, and Lemon Essential Oil. The safflower seed oil contains fatty acids that diminish signs of aging and frequent occurrence of dry skin. With a low rating on the comedogenic scale, Grapeseed oil helps repair the skin barrier and reduce hyperpigmentation. Jojoba oil accelerates skin's recuperative properties. Vitamin E and lemon essential oil allow the product to fight oxidation and toning the skin complexion.
Perks
It helps you fight hyperpigmentation.

It does not have any artificial scents, thus not being irritating to the skin. 
Cons
It may have a temporary packaging change due to Covid-19.

Cheaper options are available.
Some Ancient Cosmetics Body Oil Alternatives:
Crisp Pear Body Yogurt
Crisp Pear Body Yogurt is a 6 oz package of body butter with more of a moisturizing effect than a lotion. It helps you treat skin rashes, sunburn, and eczema. It makes your skin feel velvety soft.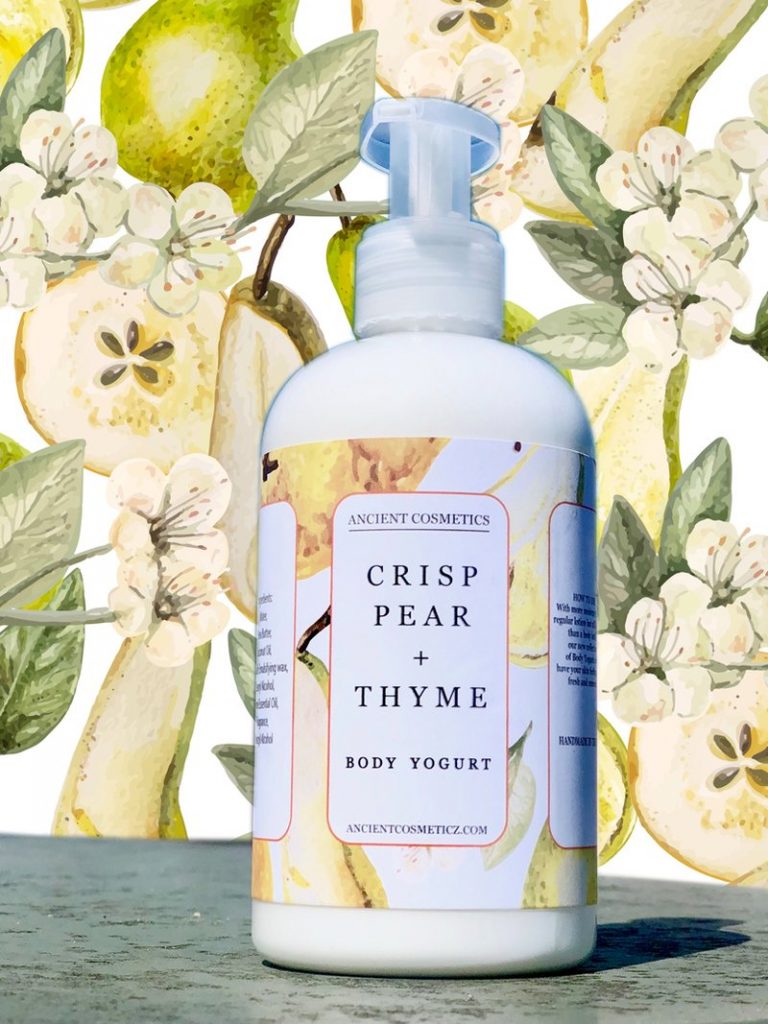 The formula contains  Aloe Leaf Juice, Coconut Oil, Glycerin, Emulsifying Wax, Stearic Acid, Grapeseed Oil, Thyme Essential Oil, Xanthan Gum. Aloe Leaf Juice is used as a skin-conditioning agent. Glycerin and Emulsifying Wax help in better absorption of the product. Thyme essential oil stimulates blood flow and egests the toxins.
Perks
It gets absorbed instantly.

The hydrating effect lasts for 48 hours.
Cons
It may turn too thin if not stored properly.
Some Crisp Pear Body Yogurt Alternatives:
Authentic African Black Soap
African black soap is a traditional, natural soap made with Palm Kernel Oil and Cocoa Pod Ashblend. This review includes references from the Journal of Microbiology and Biotechnology Research. The study proves that the soap can fight bacteria like Staphylococcus epidermidis, E.coli, and Bacillus spp very effectively.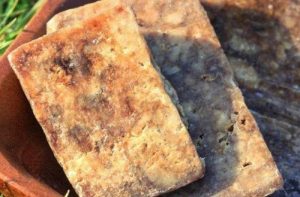 Palm Kernel Oil is used as a cleansing agent and adds opacity to the soap. Cocoa Pod Ashblend has some excellent antioxidant properties.
Perks
According to the studies, it helps reduce fine lines and textured skin.

It controls razor bumps and eczema. 

It is a natural exfoliator that can be used as a makeup removing agent.
Cons
It may not be suitable for susceptible skin.
Some Authentic African Black Soap Alternatives:
Blemish Be Gone Face Wash
This is an 8 oz Charcoal face wash that unclogs your pores and flushes out toxins.  Blemish be gone brightens the complexion by a thorough cleansing. Moreover, it pulls out the dirt like a magnet and leaves your skin with new collagen fibers. It is proven to reduce blemishes on your skin.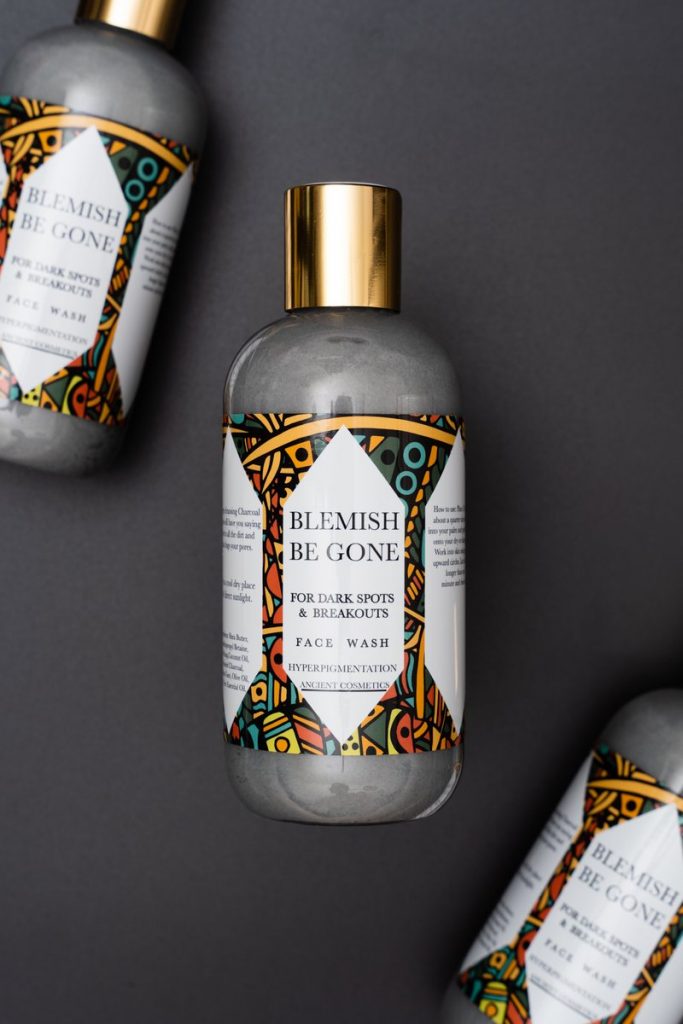 Additionally, the ingredients used are Shea Butter, Coconut Oil, Cocamidopropyl Betaine, activated Charcoal, Xanthan Gum, Tea Tree Oil, and Safflower oil. 
How Do I Use It?
Take two drops of the product into your palm and gently massage it into your damp face.

Rinse it after a minute.

Follow it by applying a good moisturizer.
You Might Like: Endtag Reviews | Does Endtag Really Work? (Unbiased)
Perks
It helps skin cells to rejuvenate quickly.

Also controls oiliness and acne breakouts.
Cons
It is only recommended for dry, oily, or combination skin. However, sensitive skin may have adverse effects.
Some Blemish Be Gone Face Wash Alternatives:
Herbal Hair Serum
This blend of Olive oil, Rosemary, Thyme, Sage, Oregano, Tea Tree Oil, Peppermint oil is the ultimate hair savior. Besides, the fragrance-free formula keeps your hair strands locked with moisture. In turn, this stimulates the hair follicles and strengthens your scalp.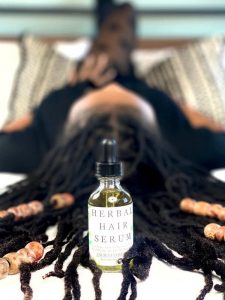 Sage has phytoestrogens that slow down or curb premature balding. Also, thyme increases the blood flow towards the scalp. Moreover, oregano is said to fight dandruff, lice, psoriasis, and inflammation. Tea tree oil contains linalool and eucalyptol that regulate the proper flow of sebum to avoid drying of hair. 
How Do I Use It?
Take two drops of the product and massage it into your scalp using your fingertips. Continue this for 10 minutes.
Pros
It balances the pH score of your scalp.

Besides, Ancient Cosmetics works to control split ends and hair fall.

This also slows down the graying of hair.

Moreover, it increases overall hair density.
Cons
Too much application can make the hair look oily.
Some Herbal Hair Serum Alternatives:
Ancient Cosmetics Customer Reviews
Most of the reviews were on the positive end of the spectrum. However, there were a few honest reviews that shunned a particular product.
Lis, from Long Island, shares, "This stuff works! This product helped me a lot. It gives your hair strength and life!" about the hair serum. 
Additionally, Jahzara noted about the body oil listed above, "Literally glowing! It's all in the name!".
Amber Jones says, "Not recommended for sensitive skin" about the African Black soap.
FAQs | Ancient Cosmetics Reviews
Do the Ancient Cosmetics Products Have Any Side Effects?
Gladly, all the products are Paraben and Sulphate free. Besides, no harsh chemicals are used in the formulas. However, anyone with sensitivity issues is recommended to consult a dermatologist before use.
How Long Does it Take to See the Effect of the Products?
The results come into the notice immediately for some while, it takes two weeks or more.
Is Ancient Cosmetics Black-owned?
Yes, Ancient Cosmetics is a Black family-owned business.
Is Ancient Cosmetics Vegan?
All the products are Paraben and Sulphate free. No harsh chemicals are used in the formulas. The company is completely vegan and condemns animal cruelty.
Where is Ancient Cosmetics located?
They are located in Fayetteville, NC.
How Long Does it Take to See the Effect of the Products?
The results are noticed immediately for some while it takes two weeks or more.
What Precautions Should You Take When Using Ancient Cosmetics Products?
Now, cleanse your hands before using any product.

Keep the products out of the eye.
What Is the Shelf Life of Ancient Cosmetics Products?
Six months – 1 year, depending on the type of the product.
Are the Products Expensive?
The single items are all under $12. 
Closure | Ancient Cosmetics Reviews
Discerning the Ancient Cosmetics reviews from customers, I'd say the products' effects vary from person to person. Furthermore, one can tell from the ingredients, clinical studies, policies, and customer reviews, that it is worth leaping. After all, veganism is all things good!
All of the Ancient Cosmetics products are ample with vegan richness and channel non-cruelty policies. In the case of any dissatisfaction at all, the return policy has got your back. As a matter of fact, consult your dermatologist and get the products into your skincare routine to go vegan! In the end, if you have anything in mind, do not hesitate to write to us in the comment section.