With so many anti-aging creams in the market, shoppers may find it difficult to find a suitable product to add to their skincare routine. The search becomes even more complicated when looking for a comprehensive solution: an anti-aging cream that targets the multiple signs of aging: wrinkles, sagging skin, age spots, dullness, and rough texture. The Beautylectual team rounded up the most holistic solutions, so you can find the most effective anti aging cream online.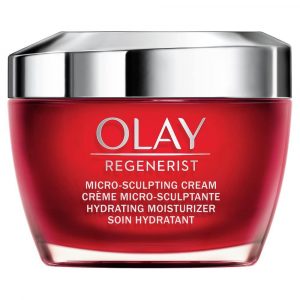 Pros 
Very affordable

Reduces the appearance of pores

Restores skin texture and removes redness
Cons
Some users found the scent unpleasant 

May not be great for sensitive skin
This affordable all-in-one cream not only tackles fine lines but enlarged pores and dullness as well, thanks to a cocktail of potent actives. While amino peptides restore the skin's firmness, hyaluronic acid enhances its natural moisture barrier. We also love how it has niacinamide, a superstar skincare ingredient known for shrinking the appearance of pores while minimizing blotchiness and redness.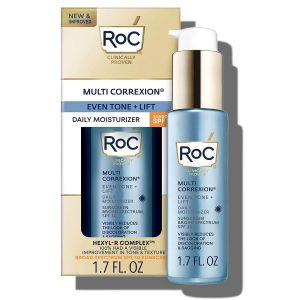 Pros
Fades discoloration

Contains SPF for daywear

Firms the skin and smooths fine lines 
Cons
May not be moisturizing enough for very dry skin 
Roc is aware that prevention is better than cure and that the sun is the most significant contributor to aging. To get to the root of wrinkles and hyperpigmentation, the skincare company integrated sunblock into its anti-aging cream. Perfect for daily wear, this multi-purpose Roc moisturizer with SPF 30 promises to reduce dark spots and sagging without leaving a greasy after-feel. The formula contains Vitamin C and a trademarked Hexyl-R complex, a firming and brightening ingredient that lifts and hydrates while protecting against the sun's harmful rays.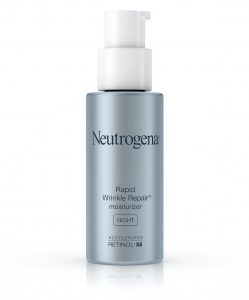 Pros
Powerful ingredients that reduce the signs of aging

A little goes a long way

Comes with a fragrance-free option
Cons
May be irritating for some 
The wonders of retinol for reversing the signs of aging are not a secret, and this cream from Neutrogena is a brilliant drugstore option. While retinol smooths out wrinkles, revives collagen production, and targets dullness and dark spots, the added hyaluronic acid reverses its drying effects while adding a much-needed moisture boost.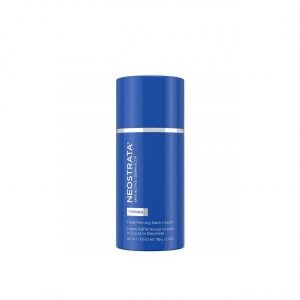 Pros
Specialized for the neck 

Makes skin soft and supple
Cons
A bit pricey compared to competitors
The skin on our neck is thinner than on our face and is often the first to look older. Neostrata's solution is a potent amino acid-infused neck cream. The formula promises to reduce discoloration and firm sagging skin on the neck and décolletage thanks to a trio of ingredients: NeoCitriate, NeoGlucasamine, and Pro-Amino Acid. It's gentle, non-greasy, and does not transfer to clothing!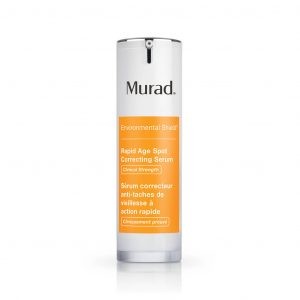 Pros
Brightens age spots and acne scars

Does not dry the skin
Cons
Age spots are one of the most common signs of aging. Thankfully, Murad's correcting serum gets to the root of the stubborn problem with its vitamin-c-infused and antioxidant-rich formula. This lightweight serum brightens the skin while preventing further pigmentation. A bonus: it tackles hyperpigmentation caused by acne scars, making it an excellent choice for people with adult acne.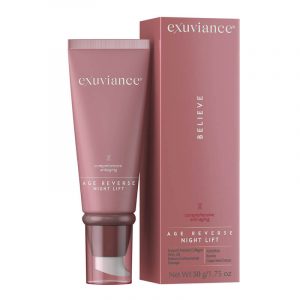 Pros
Enhances skin's firmness and evens out skin tone

Powerful formula reduces fine lines and wrinkles
Cons
This light, gel-like night cream smooths fine lines and firms the skin thanks to its powerful trio of retinol, glycolic acid, and peptides. Unlike other retinol creams that dry the complexion, this formula contains shea butter to nourish, moisturize, and soothe the skin. Multiple users loved how their skin felt smooth, supple, and revitalized in the morning.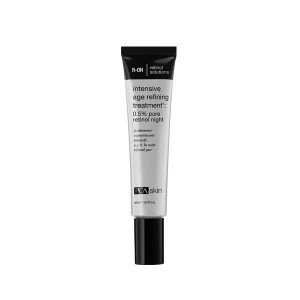 Pros
Enhances collagen production to firm the skin

Reduces wrinkles
Cons
We love how this nighttime treatment not only includes the appropriate amount of retinol for superior results but also contains various ingredients to support the effects of the powerhouse anti-aging ingredient. Niacinamide soothes the skin, reduces redness, and age-related skin yellowing, while a patented OmniSome delivery system allows the retinol to penetrate deeper into the skin for the best results.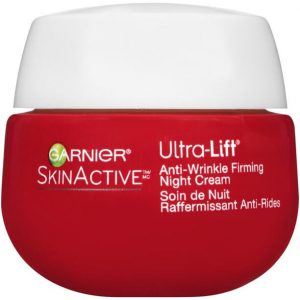 Pros
Very affordable

Deeply moisturizing

Great for all skin types
Cons
May take longer to see visible results
This eye cream may be a bargain, but it packs a potent punch. This popular anti-aging cream online reduces the appearance of crow's feet while lifting sagging skin, thanks to a powerful combination of retinol, caffeine, and rice peptides. Users love the deeply hydrating formula and how it not only evens out wrinkles but brightens the eye area. 
Pros
Deeply hydrating

Very affordable
Cons
Not for day use

Some users found it to be too heavy
This night cream proves that great products don't always come with expensive price tags. A famous anti-aging cream online, this CeraVe product has thousands of positive reviews to support its efficiency. Users love its rejuvenating and hydrating benefits thanks to its potent niacinamide, ceramides, and hyaluronic acid ingredients. Its patented MVE technology slowly releases ceramides into the skin over time, so you can wake up with firm and rejuvenated skin. It's non-greasy and suitable for all skin types!