Do you ever look at the glitzy Instagram posts about nail art and wonder if you could ever try it out too? Nail art is now more than painting your nails to match the shade of your dress. It's more about letting your creativity flow through the medium of these polishes. However, now they can be used as a canvas for nail polishes, stickers, henna, and more, so you've got a whole lot of options! The trend had started in Japan and has made its way to other countries too lately. Today, we'll be going through some of the best Artify Nail Reviews to see how their products have earned their place in the market.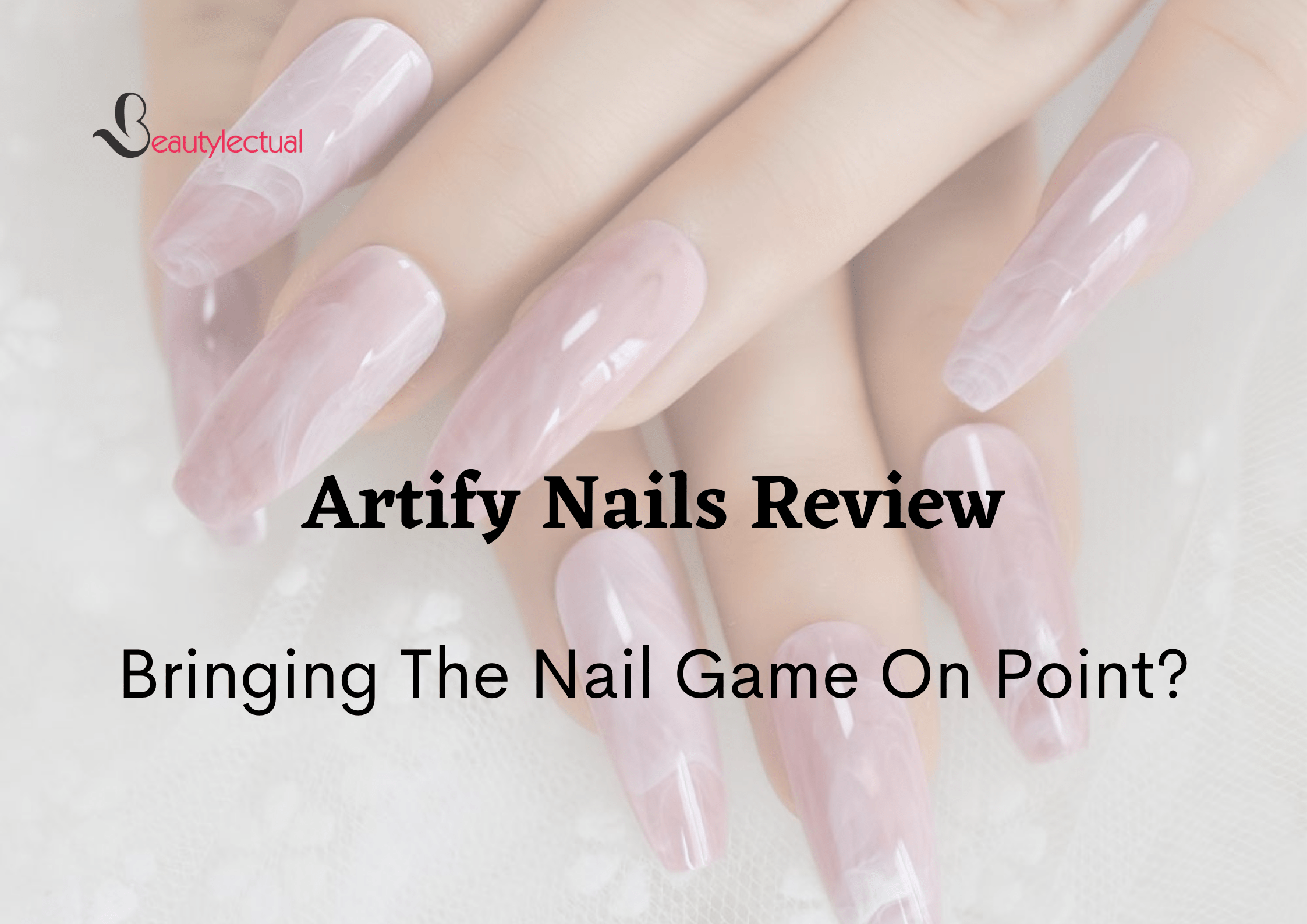 There are four types of nail art techniques that are topping the charts right now. These include gel paints, embellishments, piercings, and acrylic nails. However, Artify nail's stickers are the ones that come in handy at any time of the day. We will be discussing the products, the application process, FAQs, and more, so stay tuned!
You Might Also Like: Thayers Toner Review | The Best Toner Available?
Artify Nails Reviews | Does It Make Your Nails Attractive?
Instagram stores have been on the rise lately. It has about eleven billion daily users, and businesses have gained massive profits by advertising their brand on the platform. The same Instagram algorithm has introduced Artify Nails to a ton of customers too. It's a Canada-based company that specializes in making products related to nail art, specifically nail wraps. These wraps come in different color combinations, patterns, textures, and glitter covers. Let's take a look at some of these to get the best insights into the whole scenario.
Gel Wraps
Artify Nails has multiple designs under gel wraps. The themes range from basic to sparkly to illustrative art. Some of these are for office-appropriate style, while others are for those fun times. The rare wine nails have pink overlays over the red base of the index finger sticker. The rest of the fingers get the dark maroon shades. The sparkling champagne cover has a bit of glitter involved too. All of these are made of natural liquid gel and are super stretchy and flexible.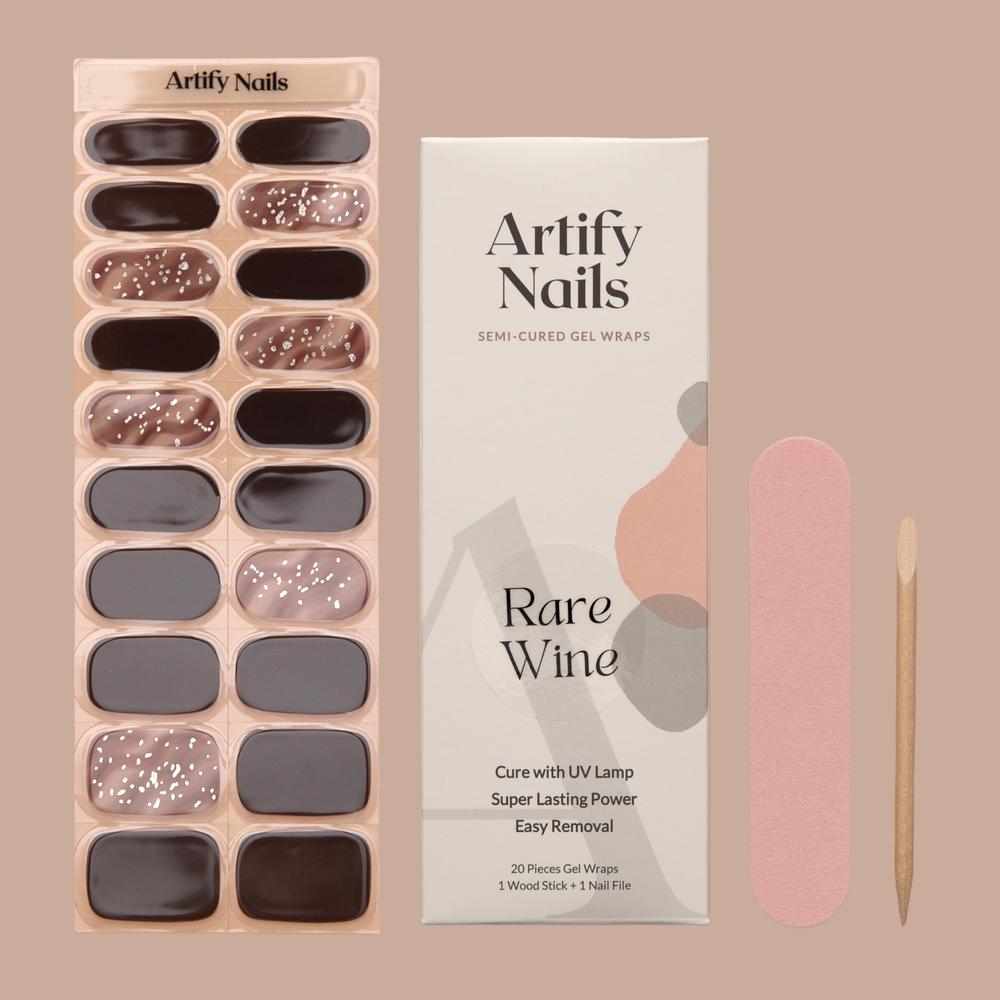 Moreover, you can dry them by fifty percent in advance, and you can do the other half during UV lamp activation. Once that's done, you are left with a voluminous, scratch-free, and pro-finish look. These are all free of any toxic materials and follow cruelty-free protocols of production.
The kit comes with twenty pieces of semi-cured gel wraps of ten different sizes, a nail file, and a wood pusher stick. Make sure your hands don't have any oil or lotion, and clean them with a warm cloth. Additionally, you might want to shape the nails, push the cuticles back, and remove the excess growth around the nailbed. Pick the best sticker size for a particular nail and get rid of the protective layer. Place the sticker strip at the center of that nail without occupying the cuticle line too much. Adjust the shape using the pusher stick. Press the edges, center, and tip using the same.
Pros of using these Artify Nails Gel Wraps
Lasts up to fourteen days

Come in a variety of pattern and texture options

Don't take too long to solidify
Cons of using this product
May not be the right size for non-typical fingers.
According to multiple resources, a better option is NAILOG Semi Cured Gel Nail Strips.
Polish Wraps
Most polish wraps are chemically composed of polish nail powder. They are more porous as compared to the gel wraps and can be soaked off with acetone. They more or less resemble a layer of lacquer coating on the nails and make them look shiny. You can use them at any time of the day and only under fifteen minutes! It doesn't require any extra glue or drying time. Moreover, these sticker nails are also waterproof and last for more than ten days. These come in different sizes so that most people can use them.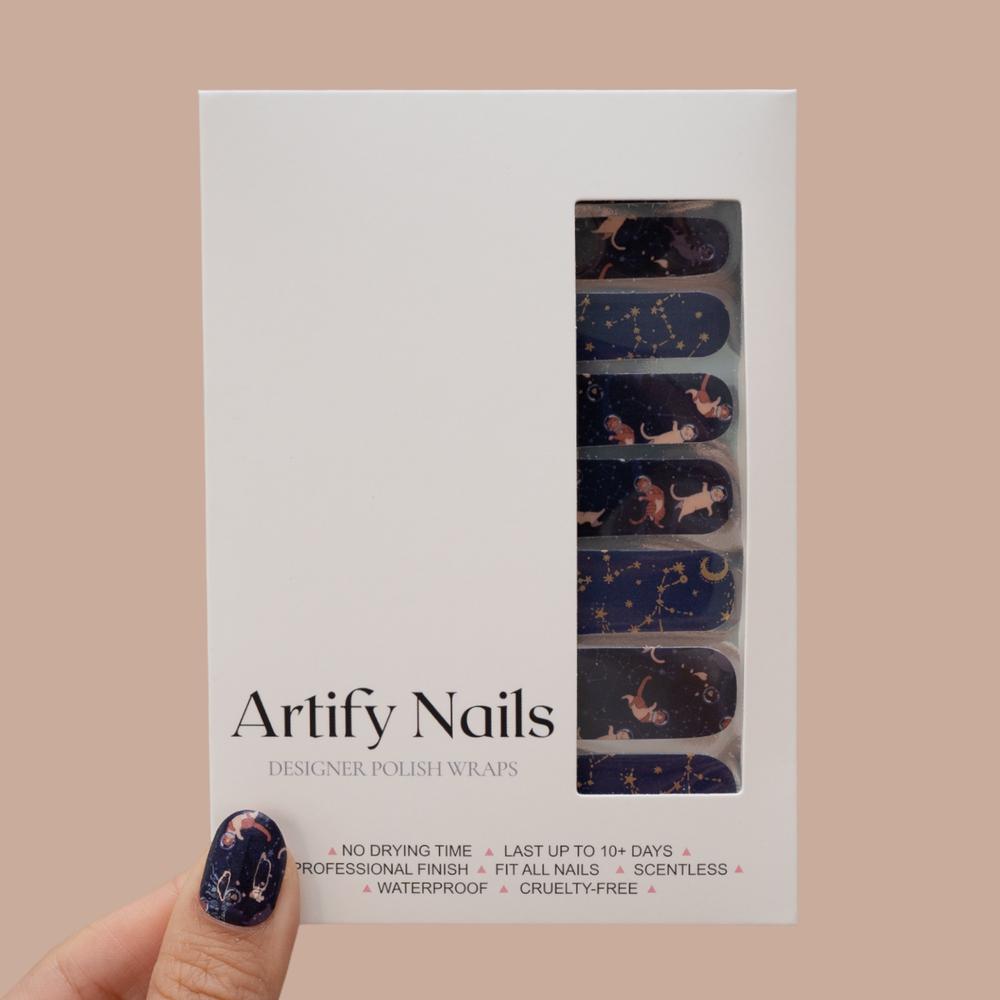 The application process is similar to that of gel wraps. However, you can even cut them to fit your nail shape properly, unlike the gel wraps. There are various designs like winter pine and Norwegian Wood that artsy personalities can use. The Fume and Sincerity are a little more subtle and can be worn in a workplace environment. The entire kit comes with sixteen self-adhesive Nail Polish Wraps in 8 different sizes, a mini nail file, and a cuticle pusher stick.
Why must you invest in these Artify Polish Wraps?
Shiny, colorful nails in under fifteen minutes

Can be worn over natural nails, acrylic, gel nails, and shellac

Easy to remove as they are like peel-offs after soaking in warm water
Portable UV Lamp
A UV lamp is a prominent tool used to dry or cure acrylic or gel nails in the nail care industry. The nail polishes solidify much firmly only through light. Ultraviolet rays, if you'd ask us to be specific. This is all because the photoinitiators in the formula require UV light to harden. They convert the gels to solids. Using this device can make the light directed, and you'd achieve maximum results. The product has a slick design and can be carried along anywhere.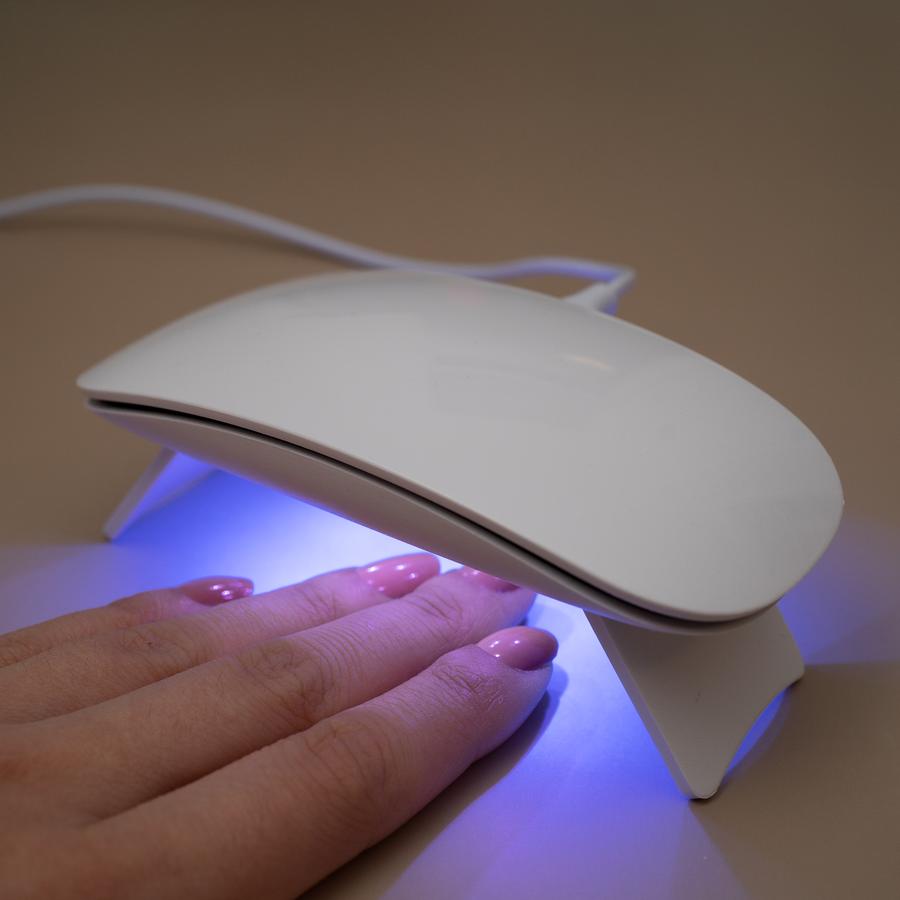 It has six UV LEDs with a total of six watts of power. Once you've preset the device for sixty seconds, you can place your nails on the panel below the light. You'd get a beep after a cycle of solidification is done. Next, turn off the device and unplug it from the source, and voila! You'll be left with the perfect, shiny, and colored nails.
Perks of buying the Artify Portable UV lamp
Can blow both warm and cold air to solidify the nails

Quicker drying

UV rays can get rid of the bacteria in the nail bed
Peeves of using this product
An option under ten dollars could be UV LED Nail Lamp PHIAKLE Professional Nail Dryer X7.
Artify Nails Customer Reviews | Before And After 
The reviews on the official website convey the message that all the products are worth their price and hype. It was featured on Cosmopolitan's "12 Best Nail Stickers and Wraps" segment and secured second place in 2021. However, one or two reviews also suggest that sizes aren't designed for too big nails. Let us look at the reviews in detail.
Kimberly Trevor, a customer of Artify Nails, says, "I've got my nails done a ton of times. From gels to acrylics to synthetics, I've tried them all. However, I always get the best compliments when I use the polish wraps from Artify. I started with the "Pinky Marble" set and loved it! Guess who has all the sets in the collection now. I suggest you use a top clear coat after applying the wraps to get the final gloss that you need."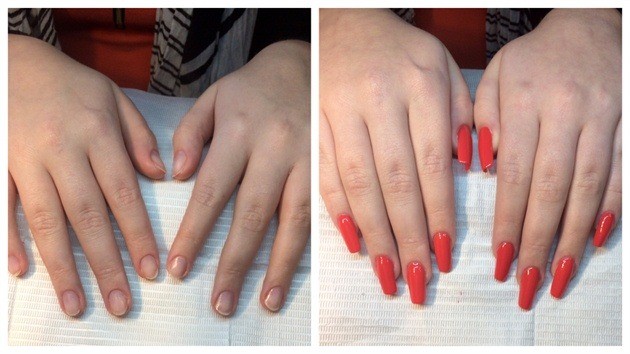 Avery Payne of New York notes, "I'm a fashion student at New York University, and that says a lot of things about me. I like looking presentable at all times. I have the perfect skincare, hair, and makeup routine. But here's where I fail – pretty nails. I never get the time to get manicures done, so I looked for other alternatives. This is when I found out about Artify Nails. The range of designs they had piqued my interest. My nails are shorter, so I had to cut the stickers accordingly. I recommend everyone to check them out!"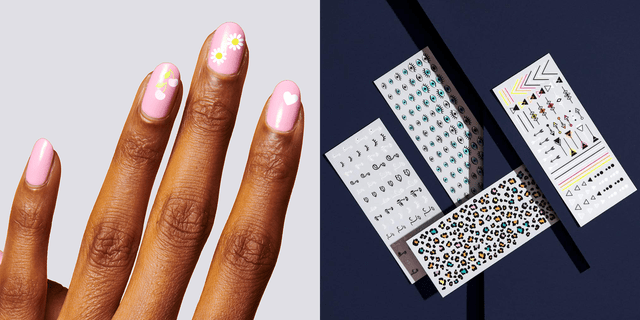 You Might Like: 7 Best Nail Polish Thinner | Do They Really Work?
FAQs | Artify Nails

 Reviews
How Long Do The Artify Nail Wraps Last?
Most of these last for up to two weeks, but it all depends on the indulgence of your hands in specific working conditions. If you need to soak your hands in soapy water for long to do something, they may come off quickly.
Will It Fit My Nail Shapes?
Each of the kits comes with a strip of sixteen nail stickers that are in eight different sizes. If your size is much smaller than those given in the package, you can even trim them accordingly.
Are The Nail Wraps Reusable?
Once worn, they can be removed but may not be good enough to be reapplied as they may dissolve. Hence, they're for one-time use only.
See Also: Glow In The Dark Nail Polish | List Of 8 Fascinating Products & DIY (2021)
Closure
Well, here we are, answering the final question – Are these Artify Nails Reviews authentic? Multiple consumers and professional reviewers, including us, conclude yes as the answer. If you are looking for an alternative to the end of the struggle of getting a regular manicure to look presentable, Artify nail wraps are your rescuers. They use the essential ingredients required for any nail coats like Polyacrylic Acid, Polyurethane, and Cellulose – all of which are non-toxic. All-in-all we rate it a nine and a half out of ten on our score charts.
Deep research can avoid mishaps from happening and help you find the best product for you. We hope to have helped you through the process of finding a solution for your nail art problems. Do remember to check for any underlying skin conditions if you plan on purchasing Artify's UV lamp. We hope you find your perfect, quick nail art partner through this analysis. If you have any doubts or questions uncleared or have a message for us, write to us in the come we'd, We'd be delighted to read and respond to them!