Ethically we must keep updating our skincare regime from time to time. Using anti-aging creams is a must regarding our lifestyles and the current pollution in the air. Areas with a cooler climate rush out for tanning when the sun comes out. Tanning and exposure to harmful UV rays of the sun often destroy our skin more than we can imagine. A good rejuvenating cream is the best resolution to our daily life. With so many products in the market, we are bound to get confused. What will or won't work for us is always a question mark. The stubborn fine lines, wrinkles, spots, and skin damage sound like the major concerns of most users. For combating such issues, Augustinus Bader The Rich Cream Reviews could help us solve all the problems using its TFC 8 formula.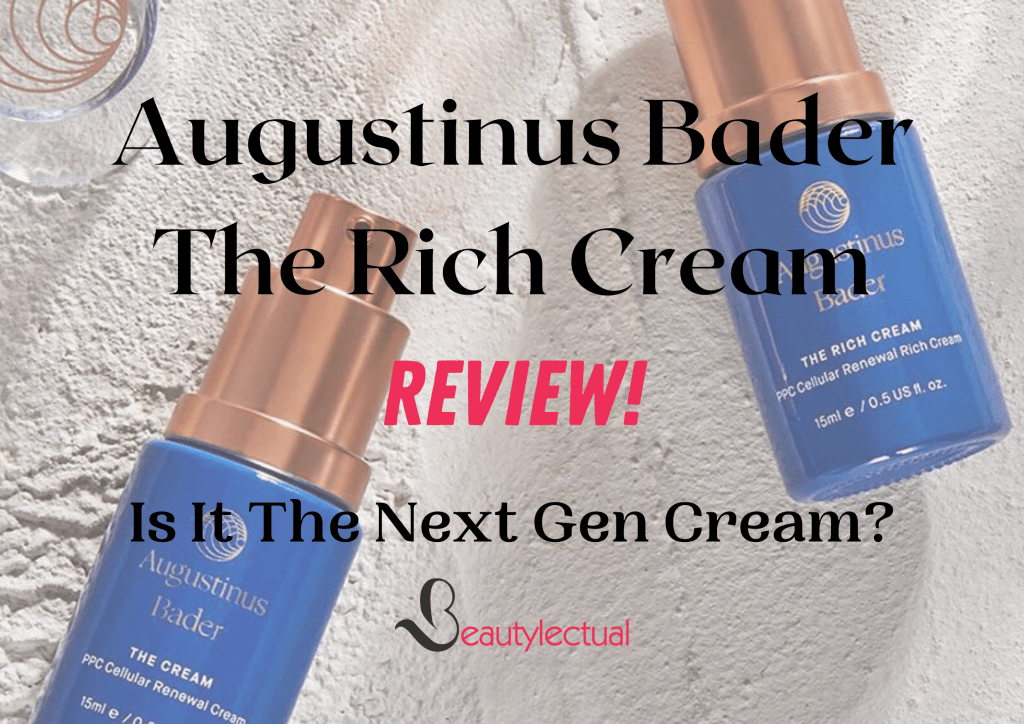 The name suggests a luxury product exclusively made for moisturizing and healing your screen. It is imminent that this cream works wonders if we go by the fantastic fan support it's got. Everyone is amazed by the results which are delivered in almost a month. That's how long it takes for skin to regenerate. Although I did my research to be 100% sure if this product suffices or not?
Do Read: Era Organics Reviews | The Real Deal Or Sham?
Augustinus Bader The Rich Cream Reviews | The Next Gen Cream?
Augustinus Bader The Rich Cream was founded by Professor Bader, a 60-year-old scientist who surprisingly never worked in the industry. As scary as it sounds, the Professor has initially been working towards helping burn patients recover faster. The Bader Cream did not get famous overnight by effects of branding and marketing, whereas it got famous overnight just by the power of the mouth. It has been two years since the launch, and it has earned accolades from many celebrities who have used it and find it fit to be in their skincare regime every day. This is a massive leap for a moisturizing and healing cream that has won awards like Glamour's Beauty Award for Best Moisturizer. 
It looks like a rising pattern of success for the cream. Augustinus Bader The Rich Cream works as an overall rejuvenating cream. The Bader Cream comprises a TCF 8 formula containing 40 different ingredients, vitamins, and amino acids imbibed. The procedure encourages regeneration and healing. So who can use this cream and for what? The skin has radical damage, wrinkles, fine lines, age spots, dry skin, redness, hyperpigmentation, dullness, loss of elasticity, and firmness. All these concerns are addressed with moisturizing and rejuvenating your skin. 
What Is Augustinus Bader The Rich Cream Consists Of?
These are some of the significant ingredients of Augustinus Bader The Rich Cream, which contribute to healing and regenerating skin. The formula consists of active ingredients mentioned below: 
Evening Primrose Oil
Primrose oil can reduce inflammation and also help to cure acne. It increases elasticity in the skin, improves the overall moisture-holding capacity of the skin, Introduces firmness, and improves fatigue resistance faced by the skin.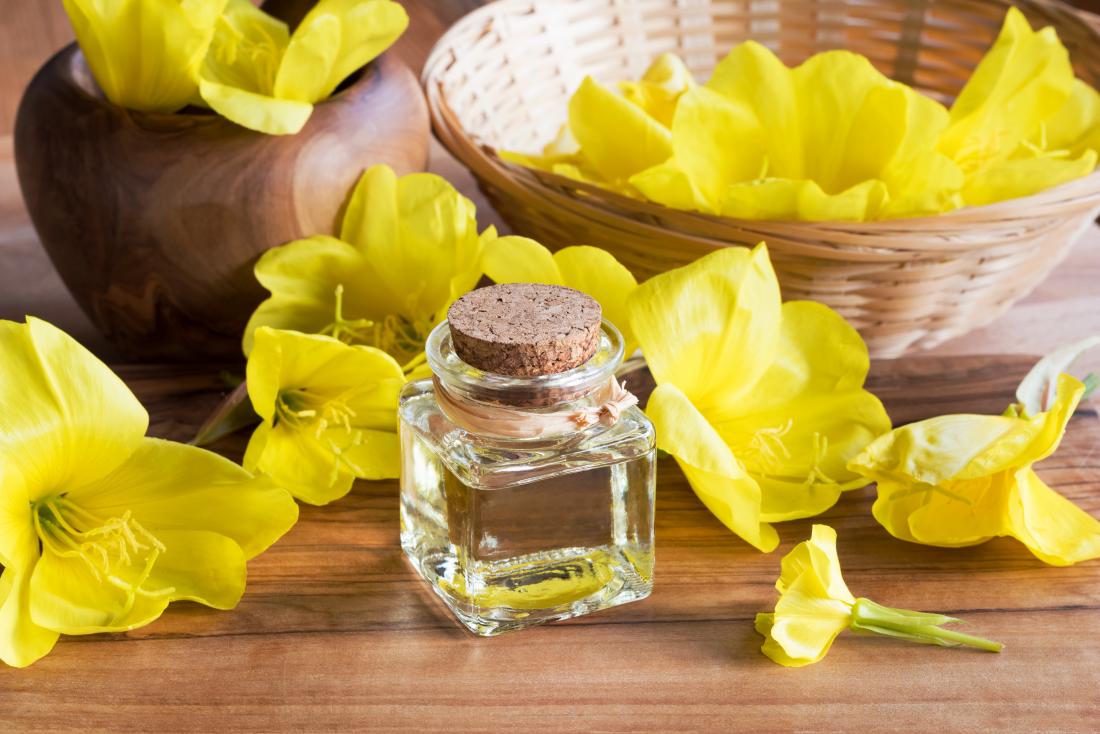 TCF 8
The cocktail of ingredients is to encourage cell regeneration and healing. It is supposed to activate the stem cells responsible for healing fine lines, dark spots, and visible pores. 
Squalane
It mimics the work of the natural oils secreted by your skin, also keeps your skin hydrated, and is an antioxidant. The antioxidant properties save and protect your skin from terrorizing carcinogens. We get Squalane naturally by your skin, and the amount in which your body has it reduces with age. 
We need to take it externally. Boost hydration in your skin to make it appear more vibrant and healthier. Antioxidants help fight skin damage, and it is also said to detoxify skin. Collagen production is increased, which results in firmer skin.
Vitamin E
Vitamin E boosts collagen production and skin healing properties. It works as a therapeutic skin agent and keeps your skin hydrated. Topping up Vitamin E also protects your complexion from environmental stressors. 
Argan Oil
Argan oil protects your skin from sun damage which is a traditional practice followed by Moroccan women. It prevents burns and hyperpigmentation. Moisturizes skin and promotes skin retention keeping your skin hydrated. Reduces wound healing and reduces stretch marks. Also, it prevents skin from getting too oily and increases skin elasticity, which helps the anti-aging effects it has on the skin. 
Avocado Oil
Avocado oil is a carrier oil pressed from seeds, fruits, and other plant fatty acids to dilute other essential oils. Rich in fatty acids and nourishes the skin. Calms and heals itchy, chapped, and dry skin. It shields skin from UV rays and moisturizes and hydrates your skin. Also, it protects your skin against any more damage.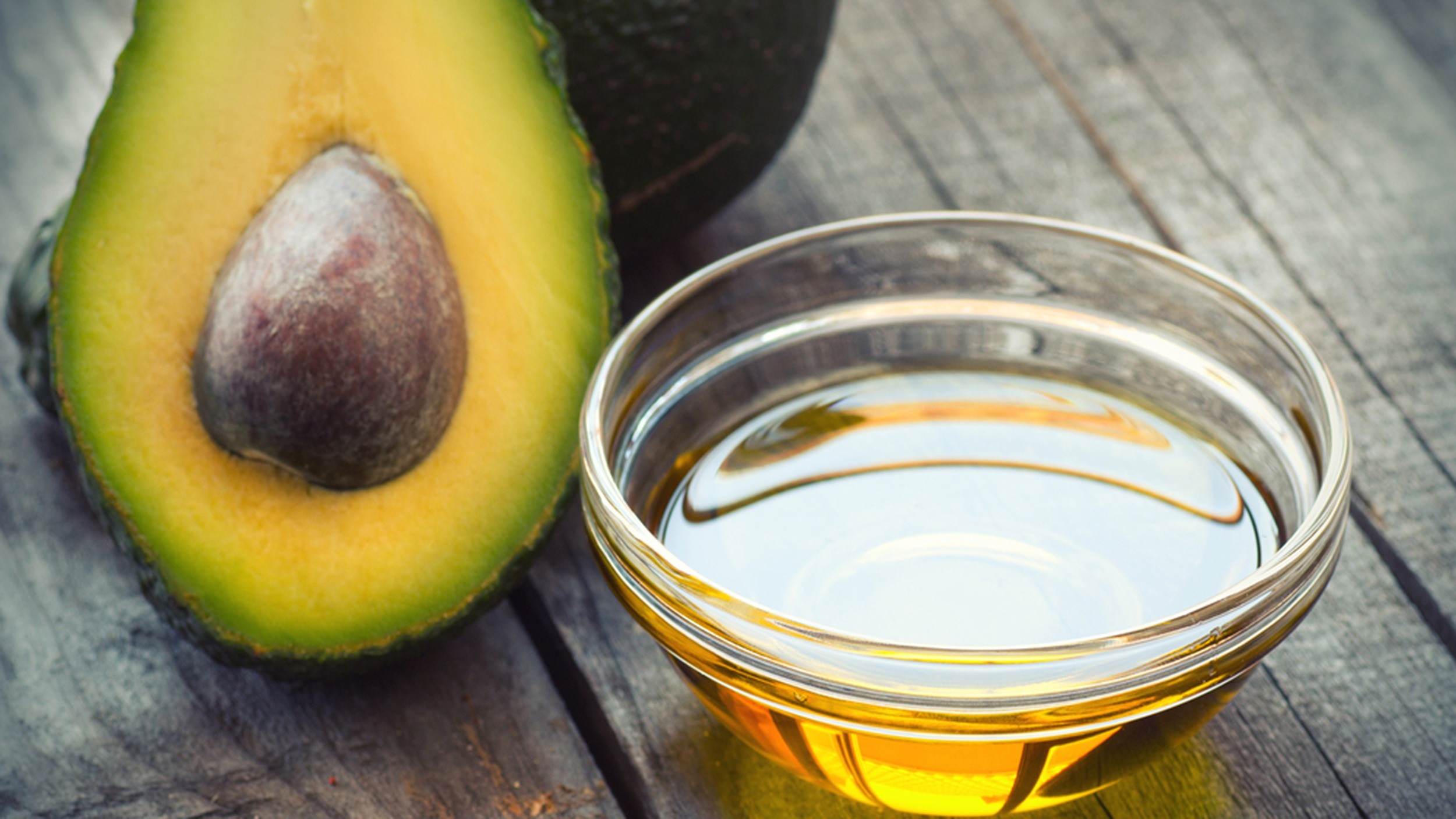 Hyaluronic Acid
It adds moisture to your skin and makes it appear plump, fresh, and very well hydrated. 
Hydrolyzed Rice Protein
It soothes and calms your skin to give you a better and radiant-looking complexion. 
Why Should You Consider It? 
All the ingredients and their usage seem pretty convincing, but what are the actual reasons you should consider buying this cream. It claims to work for all your skincare products but is Augustinus Bader The Rich Cream enough. 
Skin Types:

Bade The Rich Cream works on dry and normal skin types. It's ideal for combination skin and dry skin as a daily routine. 

Signs of Aging:

It reduces and betters all the signs of aging with the active ingredient formula: wrinkles, fine lines, age spots, dark spots, and loss of firmness. You can also treat dull and loose skin with the cream. It increases the elasticity of the skin, which gets lost over time. 

Experience:

The company is backed up by 30 years of experience and tests, which is highly reliable.

Rejuvenation:

The TCF 8 formula is designed to heal and rejuvenate skin cells. All the ingredients promote our skin to rejuvenate naturally. 

Hydrating:

Avocado oil, hydrolyzed rice protein helps the skin lock in moisture in your skin. Hydrated skin is always happy skin.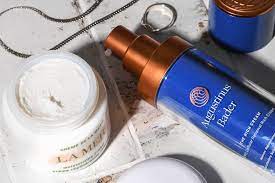 Other Factors
Improves skin complexion:

The cream helps protect and enhance the skin's complexion. It helps heal and new cell generation in your skin which makes your skin more fresh and radiant.

Moisturizing:

The main property of Augustinus Bader The Rich Cream is to moisturize your skin deeply. The essential oils and primrose extract seep in and give you softer and plump skin.

Makeup base:

It is said that the formula can replace all your skincare regimens. You can use it as a makeup base but be sure to use it before applying any other product as you must let this seep in your skin. 

Protects skin against environmental aggressors:

Ingredients protect your skin from UV rays and other environmental stressors that we experience in our day-to-day life. 

Ideal for cool and dry climate:

The cream is ideal and works the best if the environment you live in is relatively cool and dry. This kind of climate is prominent in the continent, which states you can use it in widespread regions. 

User Ratings:

97% of users agree that the skin tone looks transformed. 96% of users agree that skin looks firmer and supple. 95% of the users agree that fine lines and wrinkles have diminished.
Are There Any Negatives?
We heard all the praises about the Augustinus Bader The Rich Cream, but are there any skeletons we don't know about in the closet?
Not suitable for dehydrated skin

Not a user-friendly model:

The bottle seems good to pour out and use the cream, but we do not know when to pour out the last drop. There could be a better dispenser that was transparent with a similar pump to understand when it'll run out.

Expensive:

If you are not lost in your pockets and are willing to spend a lot on your skin, this might be an excellent option for you. But if you're looking for a mediocre anti-aging cream, then this is way out of your league. 
How To Use It?
It works great as a night cream, but you can use it throughout the day as well.
Massage the cream on your jawline in upward sweeping motions.

Sweep it to your nose and forehead and massage the cream in your temples.

Apply it from the base of your neck to the tip of your chin and any excess to your cheeks.
It would take approximately 28 days for you to notice changes and any signs of improvement.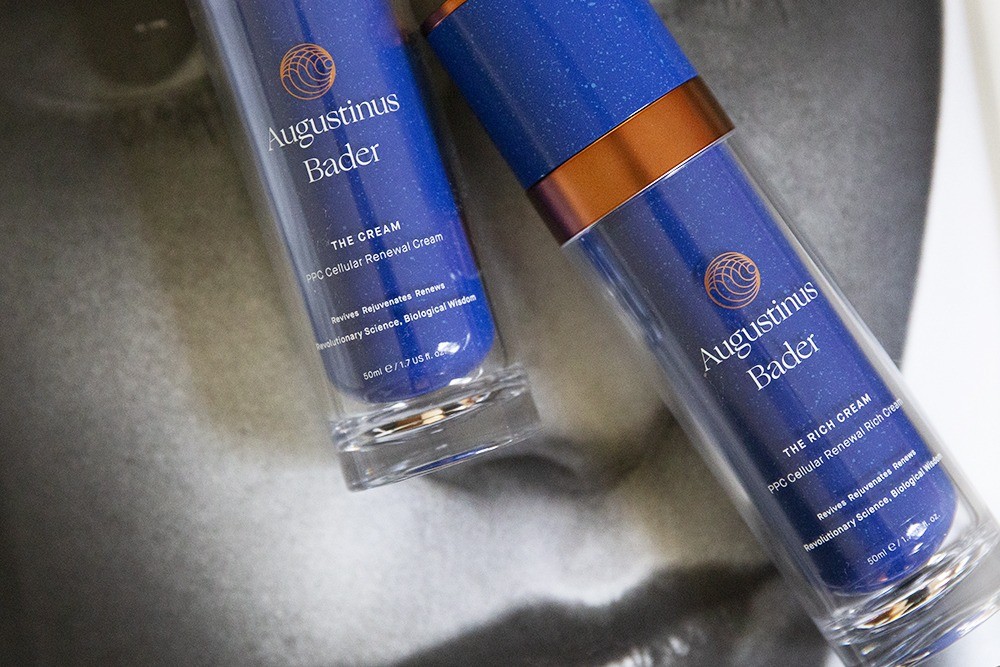 Customer Insights | Augustinus Bade The Rich Cream Reviews | Before and After 
Melanie says, "It was late in my forties that I started using Bader The Rich Cream, and the results have been stunning so far. I live in a very cool place where I need to keep my skin hydrated. Not being able to do so in the past has caused me many fine lines and wrinkles throughout my face. But my sister suggested I buy it as my skin was in dire need of moisturization and care. I use it as a night cream every day, and I have not stopped since a year ago.
I found it to be slow working but provides results. It has lightened my age spots, wrinkles, and many fine lines. I recently started using it as a moisturizer and a base for my makeup, and that was so rewarding. I am in love with this product and how well it has worked for me. If your skin is aging badly and you're looking for a moisturizer/aging cream, this is the product for you."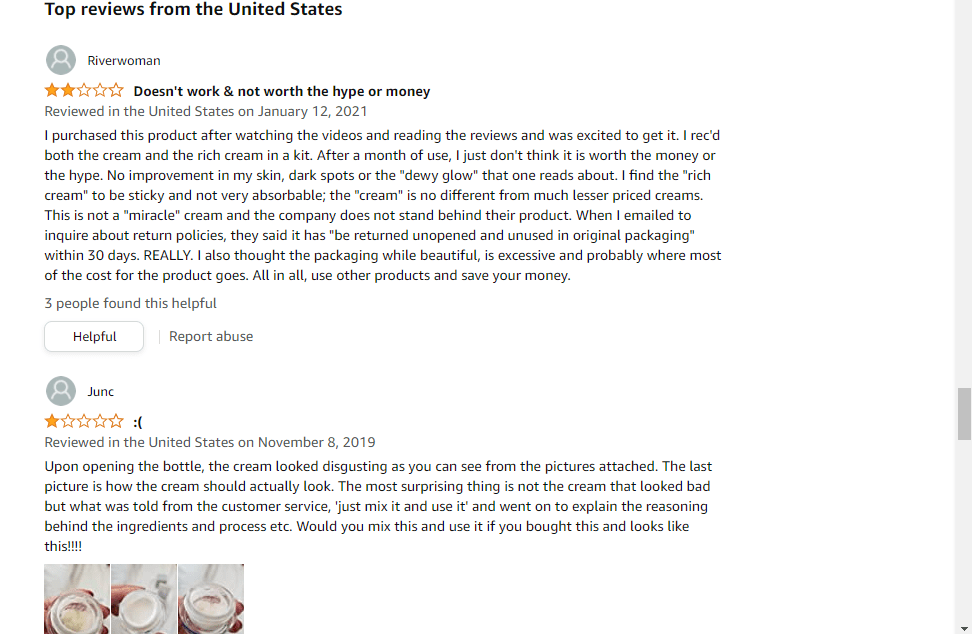 Diana says, "I regret not having found this product any sooner. Augustinus Bader The Rich Cream is a successful moisturizing and anti-aging cream for ladies. I was scared that I had spent too much money on this cream. It works great for me as a day cream. I apply it while going to work, and it stays on all day. It keeps my skin hydrated and radiant throughout the day. I have been using it for five months now, and I've been blessed with terrific results. Although it did not work very well for my mom, who has dehydrated skin, it is working wonders for me now. I still feel that it could be a little cheaper, but this is a premium luxury product, so that is unreasonable to expect."
Alternatives | Augustinus Bader The Rich Cream Reviews
While Augustinus Bader The Rich Cream is a fantastic product, we can also look at other options if you're allergic to any of the components of this cream.
J
uice Beauty Stem Cellular Anti-Wrinkle Moisturizer
It is an ultra gel serum that works for reducing your wrinkles and signs of aging. Power-packed with fruit stem cells and Vitamin C boosts cell production and starts healing your skin. Resveratrol-rich grapeseed formula helps to strengthen and enhance skin tone and the texture of your skin. Hydrates and moisturizes the skin. Antioxidant-rich jojoba oil moisturizes your skin with shea butter. It plumps your skin. 
Biopelle Tensage Advanced Cream Growth Factor Moisturizer
Richly and highly textured cream with growth factors to help address your signs of aging and combat skin damage. Hydrates and moisturizes your skin. It makes your skin luminous and radiant, resulting in younger-looking skin and protecting your skin from radical skin damage. Apply it daily, and the frequency should be once or twice. It contains Vitamin E and C, antioxidants, and hyaluronic acid. It repairs your skin from the visible signs of photodamage and gives you healthier skin.
Olay Regenerist Retinol 24 Max Moisturizer
It penetrates the upper layer of your skin to moisturize your skin and transform your skin. Unlike other creams, it is a fragrance-free and quick-absorbing cream. It does not leave your skin greasy. Use it as a night or day cream day. It would be best if you used SPF before using retinol on your skin. It is a 24-hour transformation that smooths and hydrates your skin. Evens tone and transforms your skin overnight.
Sale
FAQs | Augustinus Bader The Rich Cream Reviews 
Is Augustinus Bader The Rich Cream dupe?
No, The Rich Cream is not a dupe. It works as a moisturizing and anti-aging cream. Hydrates and rejuvenates your skin in reality. Many reviews claim it to be a trustworthy company.
See Also: Atopalm MLE Cream Review | The Best Bet For Dry Skin?
Where can I buy Augustinus Bader The Rich Cream?
You can buy it on Amazon, Sephora, the official websites, and other beauty skincare sites. Augustinus Bader The Rich Cream comes in 50 ml and a 15 ml bottle.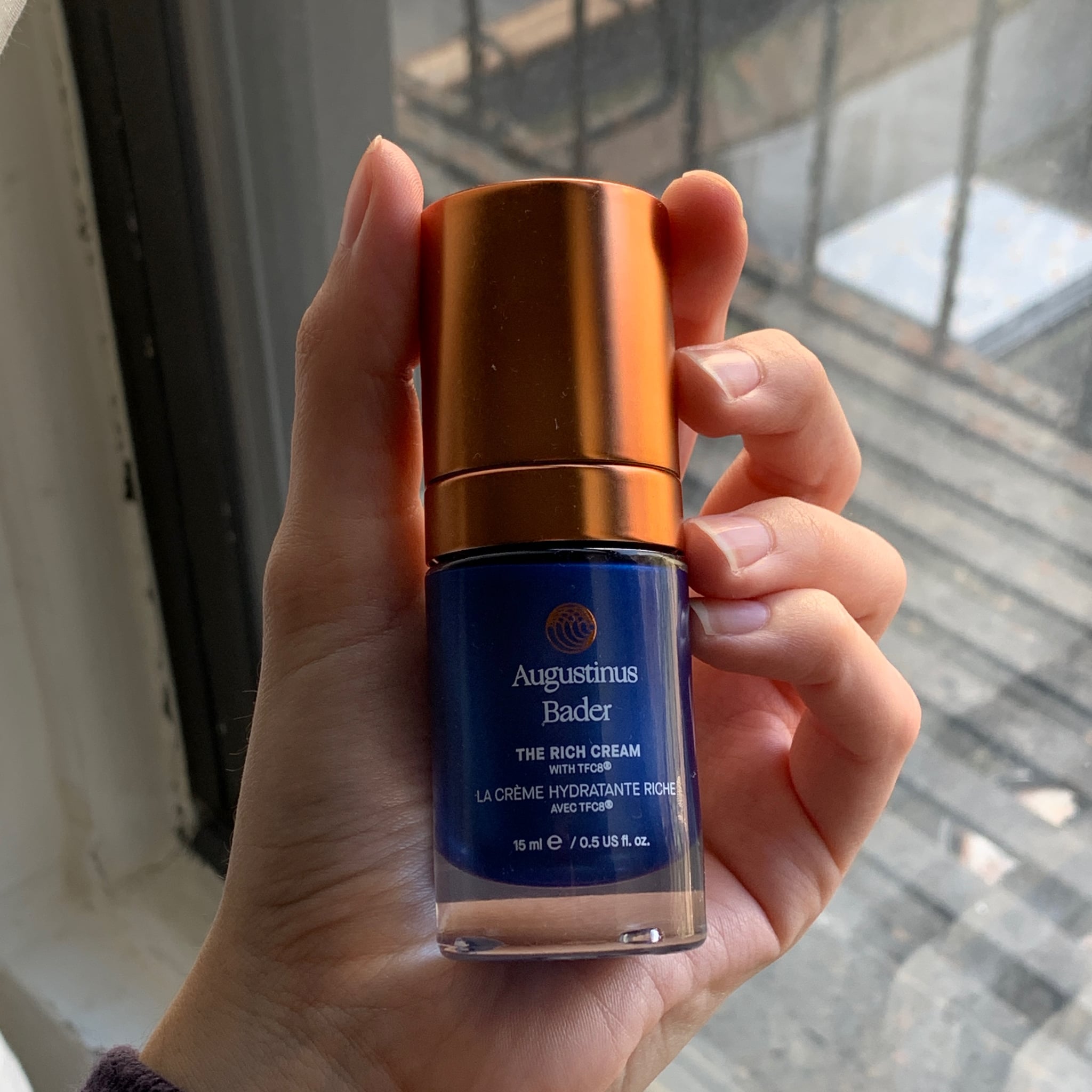 Can Augustinus Bader The Rich Cream reduce acne?
It can reduce some of your acne, but Augustinus Bader The Rich Cream is not for treating acne. The cream is exclusively for signs of aging and moisturizing your skin. 
Final Verdict |
Augustinus Bader The Rich Cream Reviews
Journeying through Augustinus Bader The Rich Cream Reviews, I understood that this cream is perfect for people looking to spend a fortune on their skincare regime. The cream is fantastic and helps you combat signs of aging from the core. Moisturises and hydrates your skin.
You must massage and apply it properly so that your skin can absorb it and gain the benefits. The active ingredients in it and the TCF 8 complex sounds promising. Users are delighted with the results, and there are no negatives that we cannot overlook. Choose your skincare routine and the moisturizer that goes with it; experiment only with reliable options.