Bad hair days can make you go down on your confidence level and your ability to take up challenges. Well, that's not something you would ever want. Different people have been facing various issues with dry, dull, frizzy, and messed-up hair. Is it legit for one particular solution to work for all the different problems? The answer is a big 'No.' Personalized treatment can help address the root cause and solution to various hair problems. Thus, we have come up with Aura Hair Care review for each of its product lines.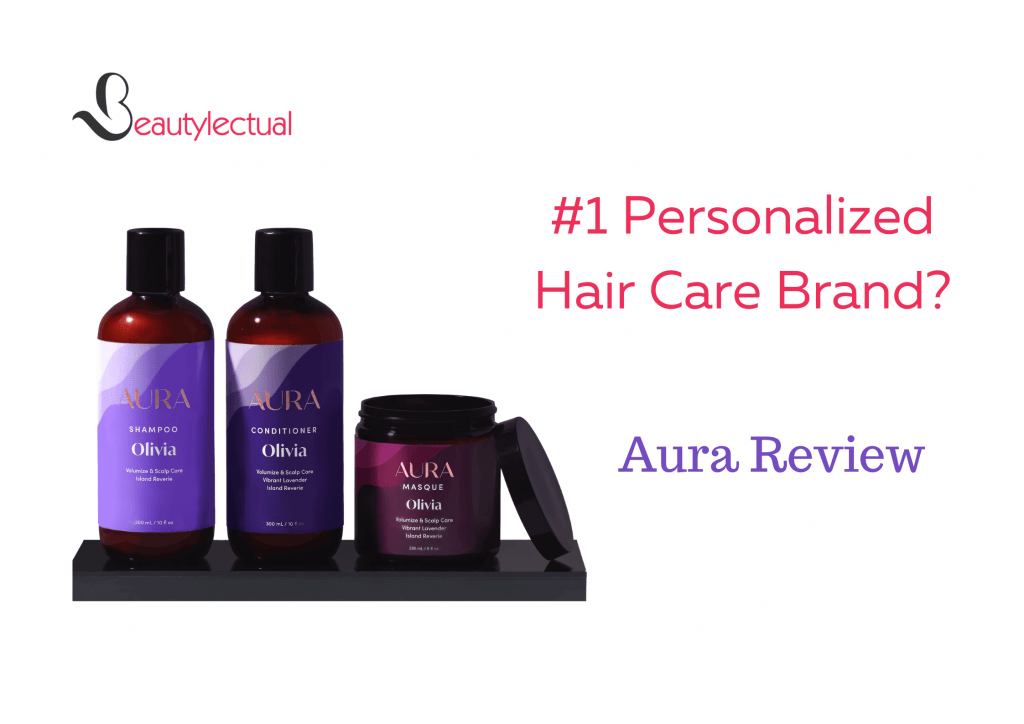 A good hair care brand can offer the best solutions in its regime. The variations of products with promising claims may not be the thing for you. But is Aura Hair Care worth it? Is it capable of meeting your expectations? Such questions need answers before you settle for their claims. The very intent of the blog post is to help our readers get satisfactory answers by the end of it. We would try to entail all aspects relating to the brand that demands attention. Hang around with us till the end to learn and discover more. 
You Might Like: Haironex Reviews | Does It Work As Advertised? (Unbiased)
Aura Hair Care Reviews | True to its claims?
Aura as a haircare brand was initiated back in 2010, with its headquarters operating in Los Angeles, California. With its patented technology, it aims at providing the ultimate customization of its products. Its product line is restricted to shampoos, conditioners, and hair masques. However, they offer customization on color enhancing pigments neutralizing pigments and even aroma. Experimenting with the hair is all you can do with their products. From bold and bright colors to soft and subtle transformations, you have it all. 
It is the features of the brand that makes it stand out among others in the market. From its vegan formulas to using recycled packaging materials, it makes the users perceive highly about the brand. Overall, its users have all good to produce about the brand. All of its features have been rated positively. Nevertheless, its after-effects, its packaging, touch, feel, aroma, etc., have worked wonders for its users. However, before jumping to conclusions, let's look at certain other aspects in detail. 
Aura Hair Care | List Of Ingredients 
The brand relies on luxurious natural ingredients and claims to be Paraben, SLS, and SLES-free. Their products and practices involve cruelty-free methods. With these claims at hand, let's look at its ingredients that form part of its products. 
Tea Tree Oil: It is an essential oil with mesmerizing capabilities in terms of offering benefits. It helps accelerate blood flow into the scalp, moisturizes it, and adds luster to the hair strands.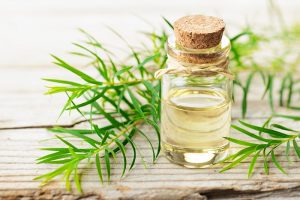 Murumuru butter: It is known for its moisturizing properties. It helps in conditioning the hair and thus makes it appear shiny and frizz-free. 
Chia Seed Oil: It helps in maintaining/retaining hair color with each wash. Chia Seeds make the hair appear voluminous, adding moisture to the hair strands.  
Baobab Seed Oil: The baobab seed oil is rich in antioxidants, which help deal with environmental stress caused to the hair. Along with that, it contains specific nourishing properties too. 
Other Active Ingredients: Babassu oil, Barley protein, cupuacu butter, Smoothing complex, and Caffeine. 
Each of the ingredients contained has a significant role to play in each product formulation of the brand. The ingredients are a completely natural source and help attain benefits without causing harm to the hair. 
Aura Hair Care Product line 
Aura Hair Care brings forth the three essential hair products that form a part of the basic hair care regime. The shampoo, conditioner, and hair masque are the hair care products that Aura deals in. They offer numerous customization options available at hand. Let's dive into discovering each product and its utility. 
Aura Shampoo Reviews 
The Aura Custom Shampoo perfectly fits into the moisture-adding category of hair care regime. With the quiz that you undertake, you entitle yourself to a product you rightly need. Their shampoos comprise two primary components; the aroma and the formula base specific to each user. Hyaluronic acid, panthenol, murumuru butter, barley protein are some of the ingredients you can expect your shampoo to contain. 
Why Should You Buy It?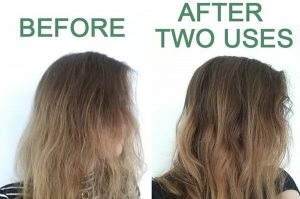 Especially built formula to meet your requirements

It is cost-effective 

Made of all-natural ingredients 

Cruelty-free product and method of manufacture 

Works for all hair types 
Drawbacks 
It has to be used along with its other counterparts for effective results 

It might seem to be heavy on the pocket with habitual use 
Aura Hair Care Conditioner Reviews 
The Aura hair care conditioners have much more to do rather than merely conditioning the hair. Its ingredients are extracted to produce results based on the specific needs of the user. Apart from that, you get to customize your achievable hair goals, aroma, and even pigmentation. The variants they offer in terms of pigmentation are fantasy shades, classic shades, and neutralizers. Thus, you can also customize each shade based on its intensity. 
Why Should You Buy The Product?
Adequate customization available 

Contains all-natural ingredients

Ingredients meant to meet specific user needs

Cruelty-free practice and product 

Provides sufficient conditioning for the hair along with color and aroma customization 
Drawbacks 
You cannot use it individually. The shampoos and masque along with it needs to be used for best results

It might seem to be pricey when undergoing habitual use 
Aura Hair Care Masque Reviews 
While the shampoo and conditioner cleans and conditions the hair, the masque does the job of rejuvenating hair strands. Along with rejuvenating the hair, the masque entails customizing your hair color, aroma, and specific hair goals for each user.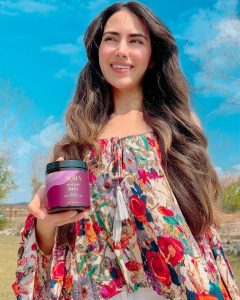 It claims to retain/maintain the existing hair color or even infuse new color into the hair strands. Also, the ingredients are chosen, keeping in mind the user's intention behind using the product. 
Why Should You Buy It?
It helps maintain hair color 

It plays the role of rejuvenating the hair strands

Ingredients used keeping in mind the specific needs of the customer 

All-natural ingredients and no chemical 

It is safe for use on already colored hair 
Drawbacks 
You cannot use it individually to attain ideal results

It might seem to be pricey for some on continued usage 
Also read: Tend Skin Reviews | 2021 Update | Worth Buying?
Cessation | Aura Hair Care Reviews 
With that, we come to the end of the blog post. We hope that your search for genuine and unbiased Aura Hair Care Reviews ends here. We specifically built this report to help our readers seek answers to their queries.
To conclude, Aura Hair Care is a well-established brand among most of its users.  And, even you can give it a try to witness the ultimate truth underlying its claims. For any further queries, please write back to us in the comment section below.