Today, we will talk about one such serum infusion that promises you improvement in just two weeks. Beanstalk Hair Growth serum is a growth-promoting oil. It claims to grow hair follicles and repair all hair damage signs, including thinning, split ends, itchy scalp, brittle hair, etc. While this feels too good to be true, we have shared some Beanstalk Hair Growth Reviews, which will be helpful to know the truth.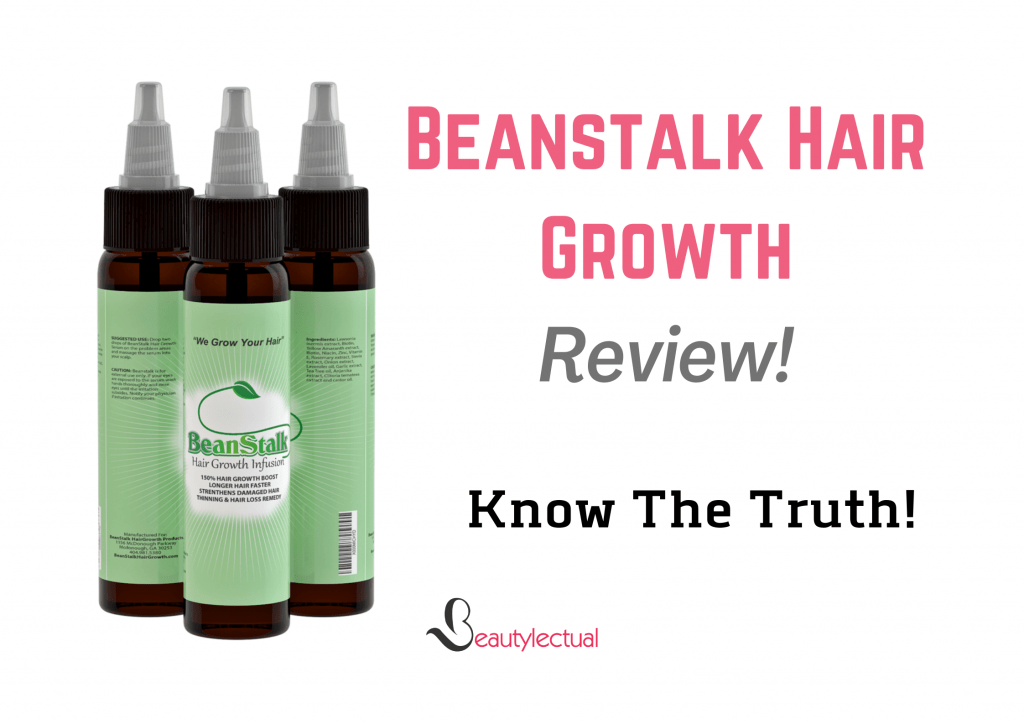 Does braiding your hair scare you? It is the hair fall that is sour. We miss our silky, beautiful locks of hair looking at the broken ones. How petrifying is it to see bald spots in your youth? Hair loss is natural, and it indicates imbalance and deficiency in the body. Psoriasis, alopecia, eczema are severe medical conditions that cause hair to fall off. You get bald spots in such cases, and it is onerous for hair to grow back. Beanstalk Hair Serum asserts to treat these severe medical conditions with ease. Let's see what it has to offer and if it's legit or not.
2-Minute Read: M Asam Perfect Teint Reviews
Beanstalk Hair Growth Reviews | Talking About The Impossible?
Our hair, just like any other part of our body, needs care and attention, which we often fail to deliver in our busy schedules. The unpredictable climate surrounding and exposure to sunlight and heat can damage our hair beyond repair. It makes our hair brittle. What happens when a tree has weak roots? It breaks. Hair strands also go through the same. Beanstalk Hair Growth is one such venture which is promising that they will make your hair grow in 2 weeks. 
Well, they don't stop at that; if they don't stand true to their claims, they will return your money. These are pretty harsh conditions to play with. Beanstalk Hair Growth works on the dry, itchy scalp, brittle hair, split ends, hair thinning, psoriasis, eczema, and alopecia. Remodeling your hair and removing all signs of hair damage. A complete hair detoxification therapy in a bottle. The dosage is to use it once or twice every day. According to researchers, it is medically not possible to grow back hair in 2 weeks. Then how is Beanstalk Hair Growth Serum doing it? What is their secret ingredient?
What Is Beanstalk Hair Growth Made Of?
All the ingredients of Beanstalk Hair Growth Serum are based on herbs and are natural. One of the positives of the product is that no synthetic substances are used. The major flaw in Beanstalk Hair Growth is that they do not provide a complete ingredient list. The compounds printed on the bottle are without their dosage. This is scary as anything in excess is harmful to health.
Biotin: Beanstalk Hair Growth contains Biotin, also known as Vitamin H. Biotin improves keratin infrastructure in our body. Keratin helps our skin, nails, and hair growth, and it is the sole vitamin responsible for that. Although Biotin is orally consumed in the prescribed dosage, it has worked when ingested. Even so, Biotin does not have proven claims to grow hair. It is absurd to use it externally. 
Rosemary Extract:  Rosemary extract thickens your hair, nourishes hair follicles, and works to maximize hair growth. It promotes cell generation, which in turn helps the hair cells to heal and grow. Although consuming large quantities of Rosemary Extract can cause vomiting and spasms.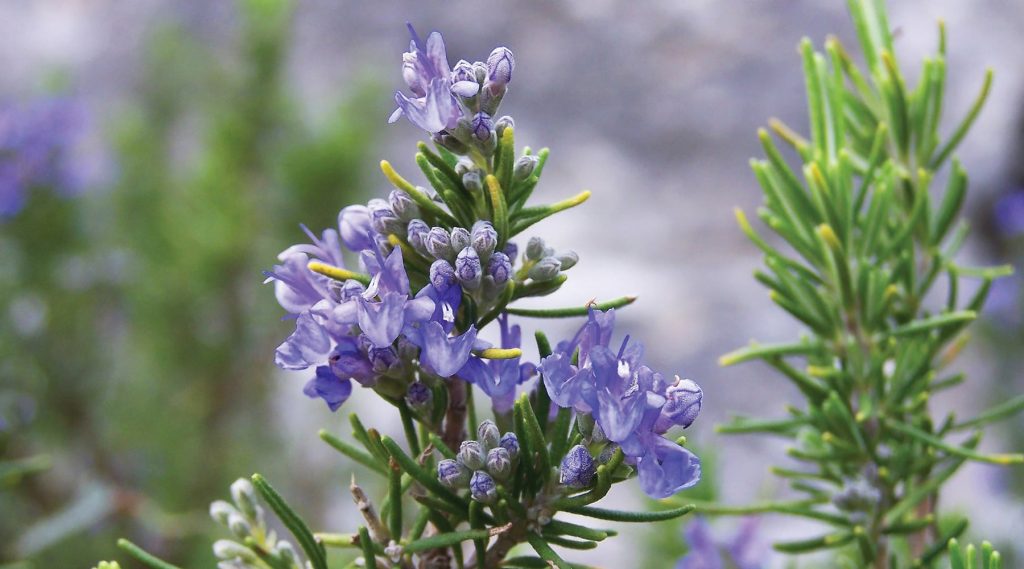 Zinc: Hair loss is a symptom of zinc deficiency. Zinc in Beanstalk Hair Growth repairs your hair follicles, preventing hair from breaking. It keeps your oil glands and hair follicles operational. Zinc does not increase hair growth but helps existing hair to shed. High quantities of this compound can cause excessive hair loss as a side effect.
Other Ingredients
Castor Oil: It is the most common remedy for alopecia. The oil's ricinoleic acid increases blood flow in the area to promote healthy hair. It works against dandruff, strengthens your roots, and promotes hair growth.
Lavender Oil: Lavender oil has antimicrobial properties and works on itchy scalp and dandruff. It helps to grow new hair and avoid hair thinning. It improves your overall scalp health. Popular opinion states that it has a calming fragrance and enables you to relax.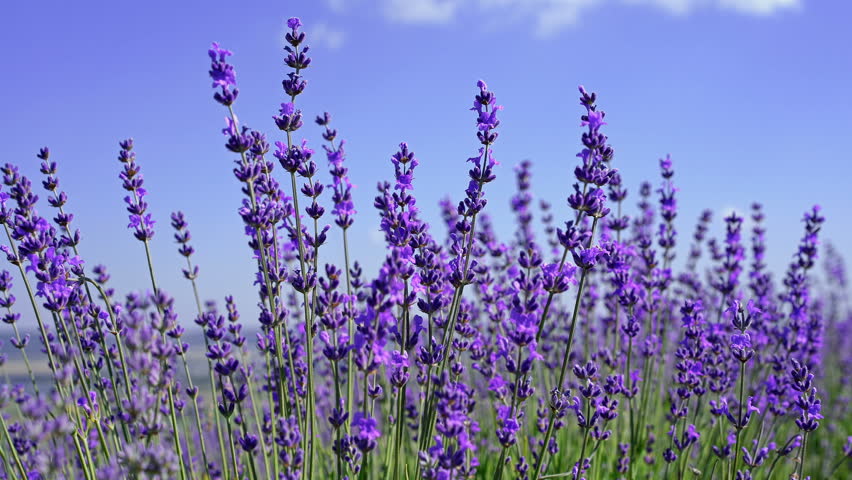 Garlic Extract: Garlic is rich in Vitamin C. It helps clean your scalp hair by killing germs that stunt hair growth and treats aggravated scalps and dandruff. Its presence in Beanstalk Hair Growth boosts blood circulation due to selenium and promotes hair growth. Strengthens hair follicles and kills demoters to inhibit hair growth.
The ingredients mentioned above in Beanstalk Hair Growth Serum all bestow healthy hair and take a minimum of 60-90 days to function and show results. 
Why Should You Consider It?
Hair Growth:

Consisting on all the hair growth promoters, users say that they witness new hair follicles and filing in the bald spots.

Natural Ingredients:

All the ingredients used are natural and not supplements for vitamins.

Users Notice Improvement:

Many reviews show that Beanstalk Hair Growth works, and they have actually seen changes in their hair. 
Negatives
No Refund:

  In many reviews, I came across this grave complaint that they do not refund your money back. People have waited for six months and wrote to them a million times, but they did not respond. Also, if you visit their website, you can only find 5-star reviews and ratings. It looks wholly made up.

Texture:

Beanstalk Hair Growth has a very thick and sticky consistency. It will end up giving you a very oily look, and you cannot step out looking like that. If we have to use it daily, this does not look like a user-friendly product to apply. 

Fragrance:

  Despite having lavender oil and other extracts, Beanstalk Hair Growth. has a very earthy smell. This fragrance is not pleasant and can make your hair smell bad.

Hidden Ingredient List:

The complete ingredient list is not available to users. The compound names are provided, but the amount of compound in the bottle is nowhere present. Compounds like zinc, rosemary oil have dangerous side effects if used in large quantities. This looks pretty irresponsible of Beanstalk Hair Growth.

Time:

As mentioned earlier, hair cannot grow back magically in 2 weeks. The ingredients in Beanstalk Hair Growth can practically work only after three days. It is next to impossible for hair to grow in the span mentioned. Users have reported hair to have grown back but after using it for 2-3 months. 

Hard To Rinse:

Beanstalk Hair Growth leaves our hair very greasy and sticky. To wash this off, you need to shampoo your hair at least twice. Isn't it futile to apply the serum and then damage your hair by washing it multiple times? All the nutrition that the hair would have absorbed will wash off. 
How To Use Beanstalk Hair Growth Serum?
Take one drop of Beanstalk Hair Growth.

Massage and spread it all through your scalp.

You should apply it to your problem areas daily.

According to your needs, you can use it once or twice every day.
Customer Insights Beanstalk Hair Growth Reviews | Before & After
Ann says, " I ordered Beanstalk Hair Growth based on all the five-star ratings on their site. I started applying it daily. My hair was very sticky and greasy after every use. The main issue that I faced was the removal. It was so sticky that even after three washes, my hair would be flat. I had speculated an earthy fragrance due to the extracts, but this fragrance made me feel suffocated. My husband couldn't sit in the same room as me. After using Beanstalk Hair Growth for almost a month, I noticed some of my bald spots starting to fill. Maybe it is different with all women; some respond to it in 2 weeks. It took longer than that for me."

Beatrice commented, " I have been facing alopecia for a year and have tried many oils and serums. I have bald spots and hair thinning problems. I bought Beanstalk Hair Growth a while back and want to share an honest review. This was the worst decision of my life as Beanstalk Hair Growth has made me look bald and worsened my hair loss problem. My bald spots are visible now, and my hair looks thinner than ever. They do not take their product back and don't offer a refund which they promised. The company stops responding if you write to them. Also, I think I might be having dizziness due to some ingredients. When I visited my dermatologist, I found out that we had no idea about the quantity of the ingredients. My experience with Beanstalk Hair Growth has been horrible, and I would never trust the company again."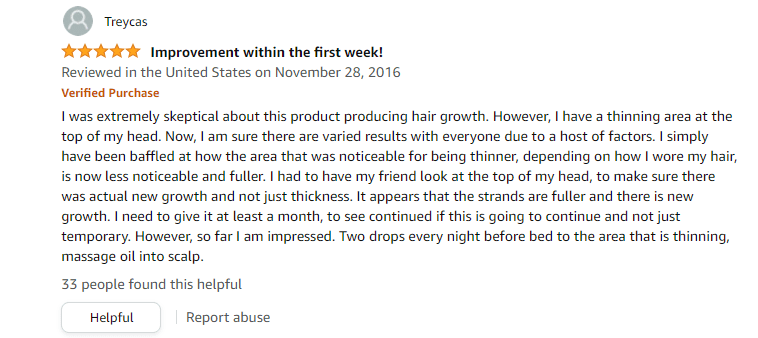 FAQs | Beanstalk Hair Growth
What Is Beanstalk Hair Growth Used For?
Beanstalk Hair Growth is used for improving your scalp health. Psoriasis, eczema, alopecia, hair thinning, brittle hair, split ends, hair fall are the target issues that it solves.
Where Can I Buy Beanstalk Hair Growth Serum?
You have to buy it from their official website. You will find Beanstalk Hair Growth on eBay and Amazon, but do check if it is in stock and can also find it on other beauty websites. 
Will Beanstalk Hair Growth Serum Work On Alopecia?
Yes. Beanstalk Hair Growth does work on alopecia. This is a medical condition, and I would suggest you consult your doctor before using it. Beanstalk Hair Growth fills bald spots, avoids breakage, and gives birth to new hair follicles.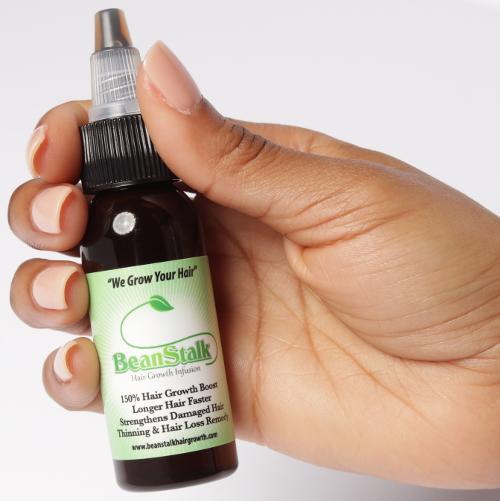 Does It Work In 2 Weeks?
There is considerable debate on this topic. Some users say it started showing results in two weeks, while others say it takes two to three months. In my opinion, you should never buy anything for the time frame it might show results in because most of these products cause problems later. I do not think any item can make your hair grow faster than usual, and growing new hair follicles at least takes a month.
How Often Should I Use It?
6
See Also: Color Oops Reviews | Bleached Hair Rescue? [2021]
Final Word | Beanstalk Hair Growth Reviews
After reading both positive and negative Beanstalk Hair Growth Reviews, I concluded. Beanstalk Hair Growth is not a trustworthy product. The company is not open to sharing its ingredient list and dosage. I am not in the opinion to apply anything to my hair without knowing all the contents. Some of the ingredients used can cause great harm if consumed in excess, and it is a risk not knowing the number of components. The texture and feel are very thick and sticky. Its application is not easy, making it a tedious process—ending up having greasy hair and an oily look. 
To argue even further, the smell is unpleasant. Earthy, pungent, and intense. This is one of the displeasing qualities we wouldn't want in a daily use product. Results start showing after a month, as users have claimed. Washing your hair after applying Beanstalk Hair Growth is another struggle. It doesn't rinse off quickly and needs at least 2-3 washes. Rinsing your hair multiple times causes natural oil to dry, and your scalp becomes dry and itchy again. The company does not refund you the amount after returning the product. This is the biggest complaint that I have read about Beanstalk Hair Growth. Unlike Amazon and eBay, their customer service stops responding. Overall the hair detoxification product suits some and irritates some.