Prenatal care includes more than regular checkups; future moms must take special care of their minds and bodies. One of the ways to stay happy and healthy is by using suitable skincare products that will make your skin smooth, supple, and free of chemicals. So, the Beautylectual team will help you snatch the best body lotion for pregnancy without parabens and toxic components. Find and buy a clinically-tested, hypoallergenic, nourishing, and fragrance-free moisturizer cream with ingredients like cocoa butter, aloe, chamomile, and argan oil. Each is pregnancy-safe and will moisture, hydrate, and soothe your skin while preventing or reducing stretch marks.
Why Should You Use a Body Lotion During Pregnancy?
Moisturizing lotions and creams are always essential for skin, especially during pregnancy. They take care of the skin barrier, repair dry and itchy skin, and prevent or brighten annoying stretch marks. Regularly applying a body lotion to your belly, hips, and thighs will help your skin look beautiful and stretch without consequences.
Our Top 10 Picks for Smooth & Flawless Skin
With so many brands and products, choosing a suitable one might be stressful. So, the Beautylectual team singled out the best body lotions for pregnancy. Discover the top 10 natural, chemical-free products with ingredients that pose no threat to you or your little one.
1. Palmer's Cocoa Butter Daily Skin Body Lotion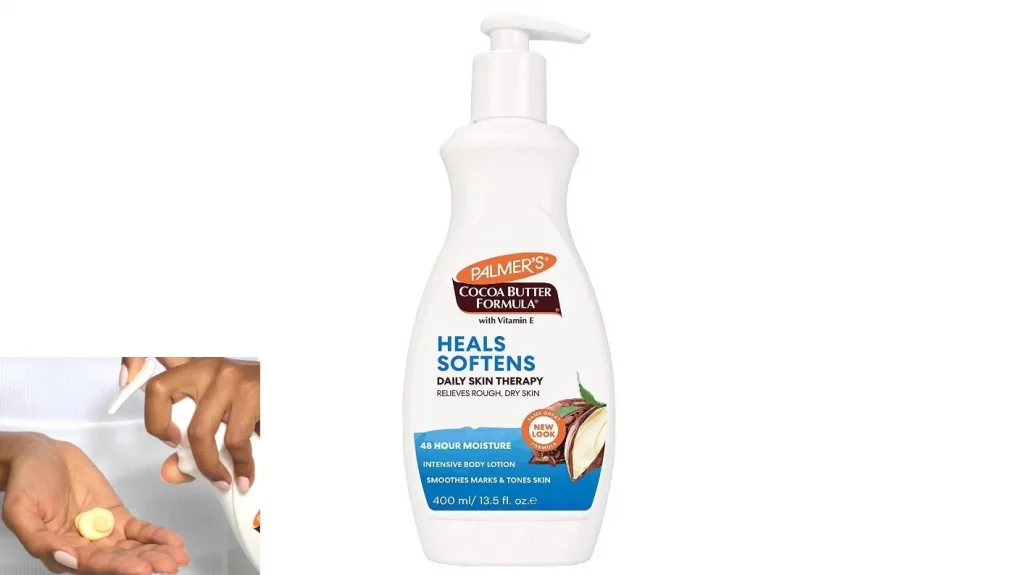 This product is arguably the best cocoa butter body lotion with vitamin E, and not just in the U.S. Pregnant or not, customers looove Palmer's because it softens dry skin and smoothes stretch marks, plus, it's great for those dealing with eczema. The lotion is paraben-free, phthalate-free, and vegan-friendly.
Palmer's Cocoa Butter Lotion is reasonably priced, and you can buy a lotion tube of 13.5 fl oz (400 ml) on Amazon for only $5.49.
2. Alba Botanica Very Emollient Body Lotion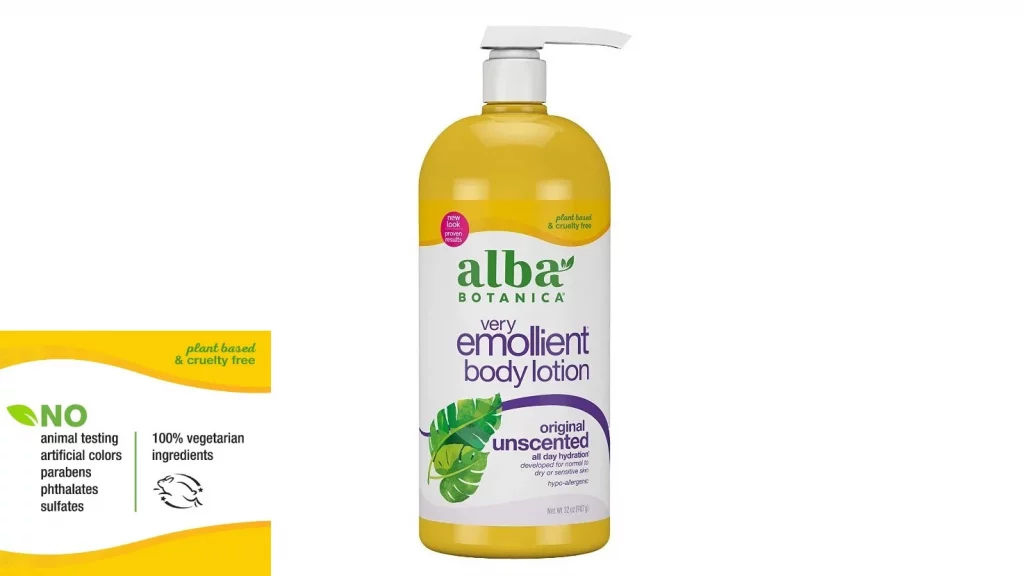 Alba Botanica offers a clinically-tested, hypoallergenic formula with amazing aloe vera, chamomile, and green tea extracts. The pH-balanced lotion has 100% vegetarian ingredients, without sulfates, artificial colors, parabens, and synthetic fragrances.
The 32 oz (slightly over 900 ml) bottle will keep your skin smooth for months; get it on Amazon for $12.89.

3. CeraVe Moisturizing Cream for Dry Skin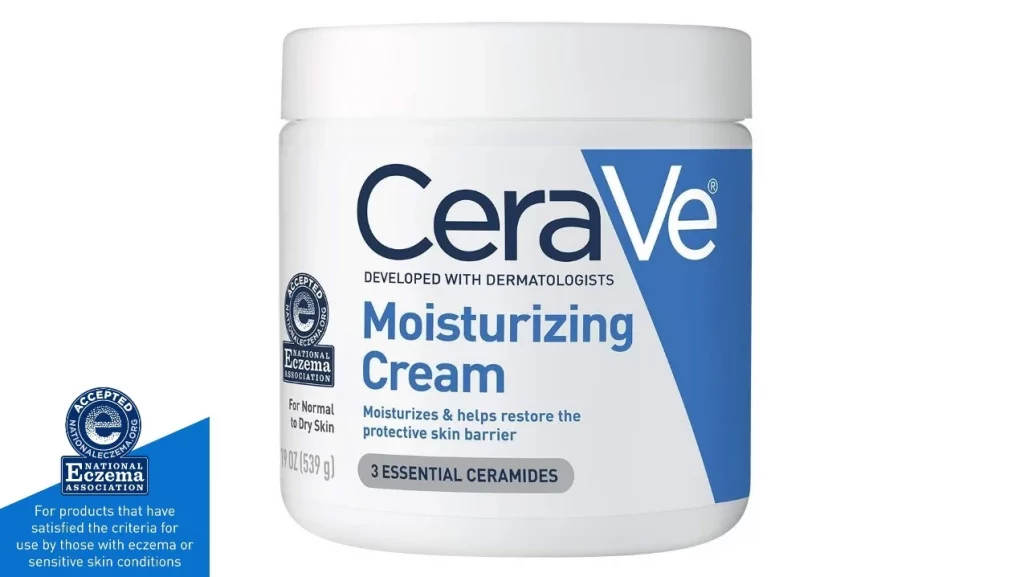 With over 100,000 positive reviews just on Amazon, this CeraVe moisturizing lotion is unrivaled among skin creams. The non-greasy, non-comedogenic, and oil-free formula with ceramides helps your skin restore its protective barrier. It's suitable for dry, oily, sensitive, or acne-prone skin.
The 12 oz (~355 ml) packaging with a lid goes for approximately $13, but the cream comes in several sizes.
4. Aveeno Skin Relief 48-Hour Moisturizing Lotion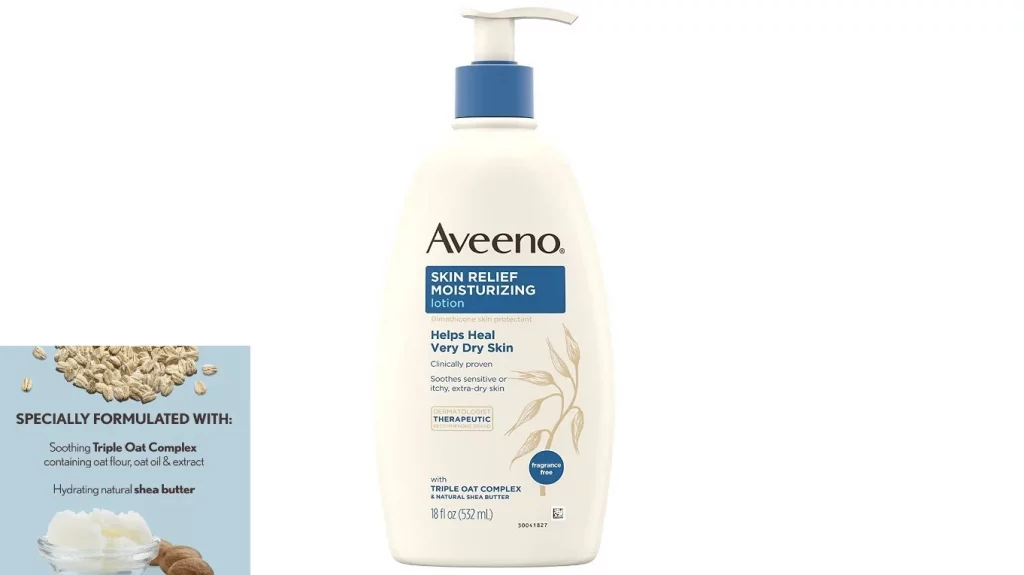 Aveeno's moisturizing lotion, free of fragrances and steroids, is the best body lotion for pregnancy itchy skin. The fast-absorbing formula will rehydrate and restore your sensitive skin and soothe the potential itch. The triple oat complex and shea butter are conveniently packed in a recyclable bottle.
The 48-hour moisturizing lotion comes in several sizes, from 18 to 33 fl oz, while prices on Amazon range from $9.59 to around $20.
5. Weleda Skin Food Light Nourishing Body Cream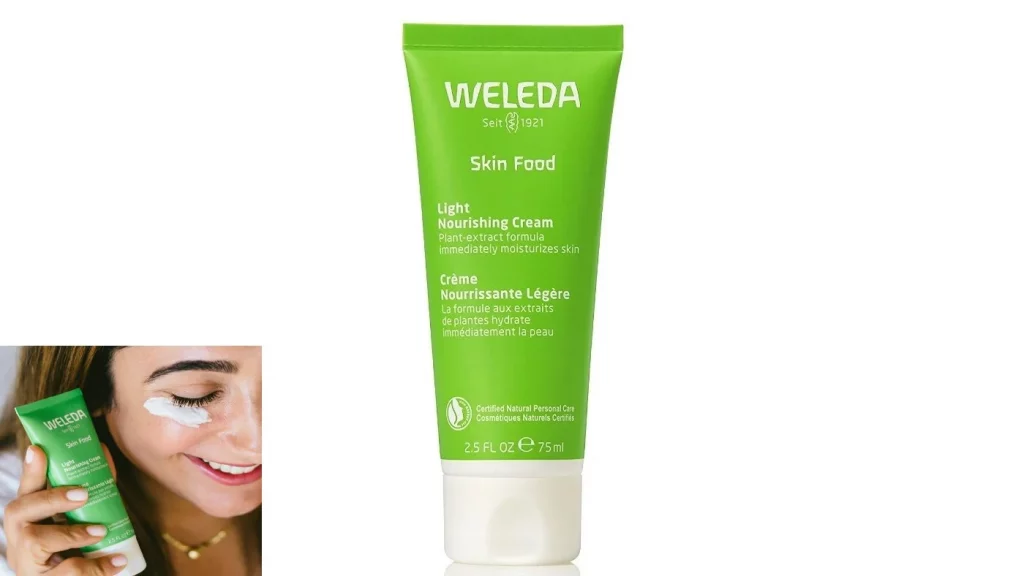 Weleda's herbal blend gently smoothes and nourishes your skin during pregnancy. It's a plant-based, dermatologically-tested lotion free of fragrances and synthetic preservatives. It absorbs into the skin incredibly quickly, leaving it soft and non-greasy.
The only downside is the small packaging (2.5 fl oz) with a slightly higher price, but the users certainly think it's worth it. Purchase it on Amazon for around $14.
6. Eucerin Advanced Repair Lotion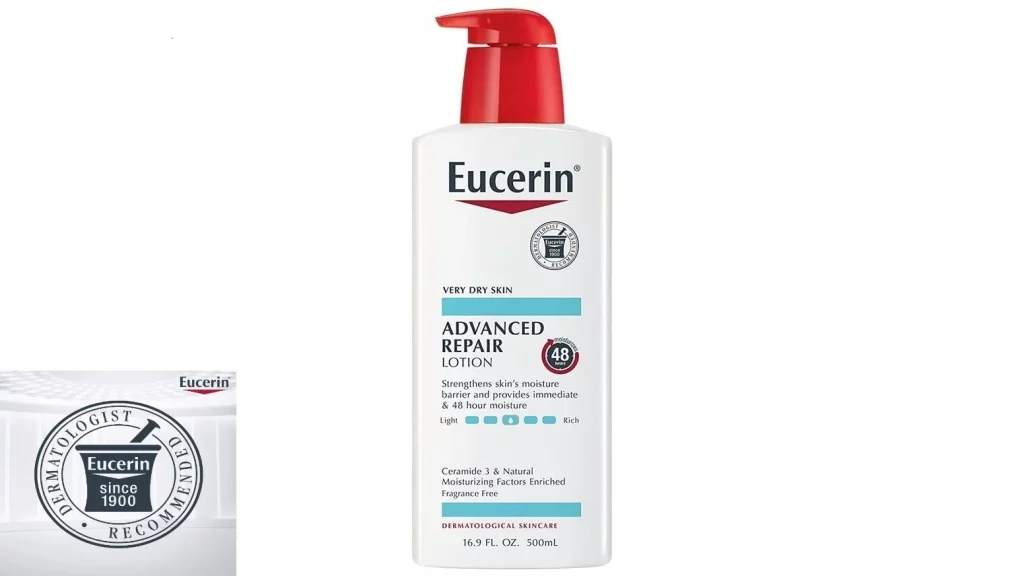 A bit more potent than others but still suitable for sensitive skin, Eucerin's Advanced Repair Lotion delivers 48-hour hydration. It's fragrance- and paraben-free, but it contains beneficial alpha-hydroxy acids, so using sunscreen is a must. Dermatologists suggest you apply it daily and after showers.
The lotion is available in a package of 16.9 fl oz (500 ml), and you can purchase it on Amazon for $9.
7. Mama Mio Megamama Body Lotion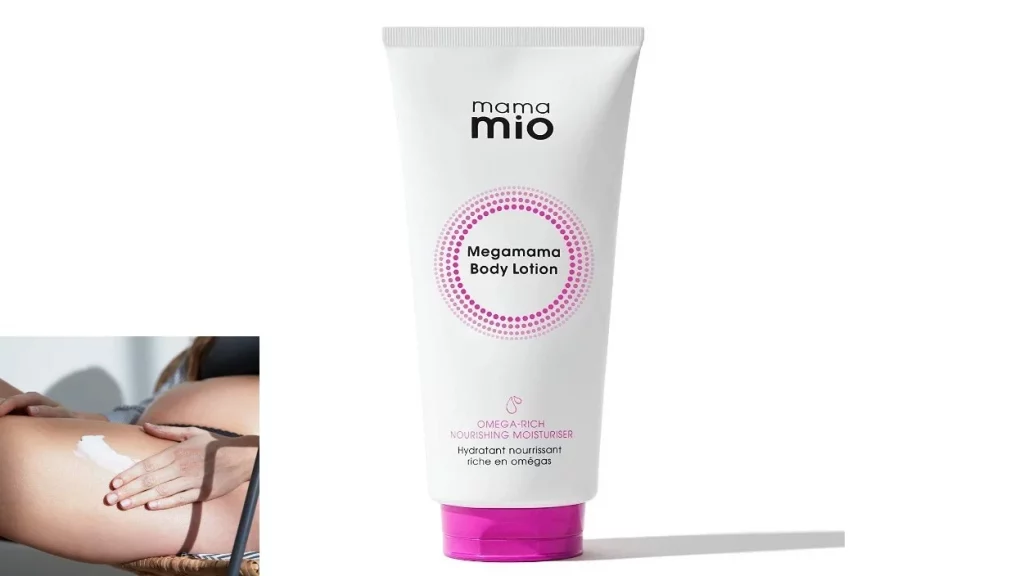 Specially designed for moms-to-be, Mama Mio's lotion revitalizes and hydrates dry skin, thanks to its omega-rich formula with plant-based actives. It also contains a distinctive mix of avocado, argan, and inchi oils to keep your belly skin elastic and firm. The lotion is vegan-friendly and cruelty-free.
While it's not recommended for facial use, you can apply it daily from top to toe. A 6.1 fl oz (180 ml) lotion tube is available on Amazon for $28.
8. Belly Butter by Earth Mama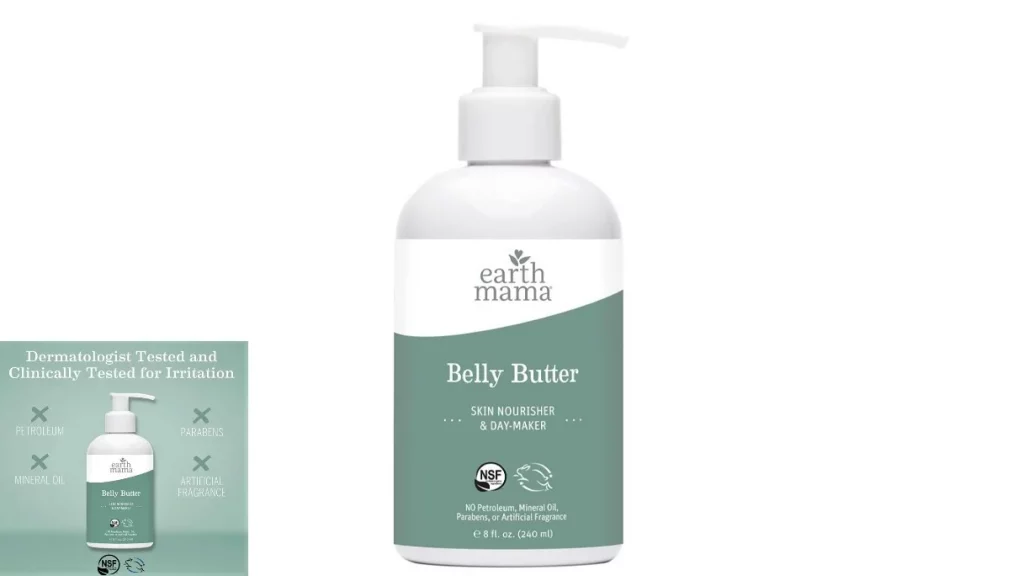 Rich, moisturizing, and clinically-tested pregnancy lotion by Earth Mama is arguably the best body lotion for stretch marks during pregnancy. Its natural herbs and oils make belly skin soft, supple, and ready to grow. This dermatologist-tested butter is free of parabens, mineral oil, and artificial fragrance.
The product is packed in a bottle of 8 fl oz (240 ml) and available on Amazon for around $22.
9. Burt's Bees Mama Belly Butter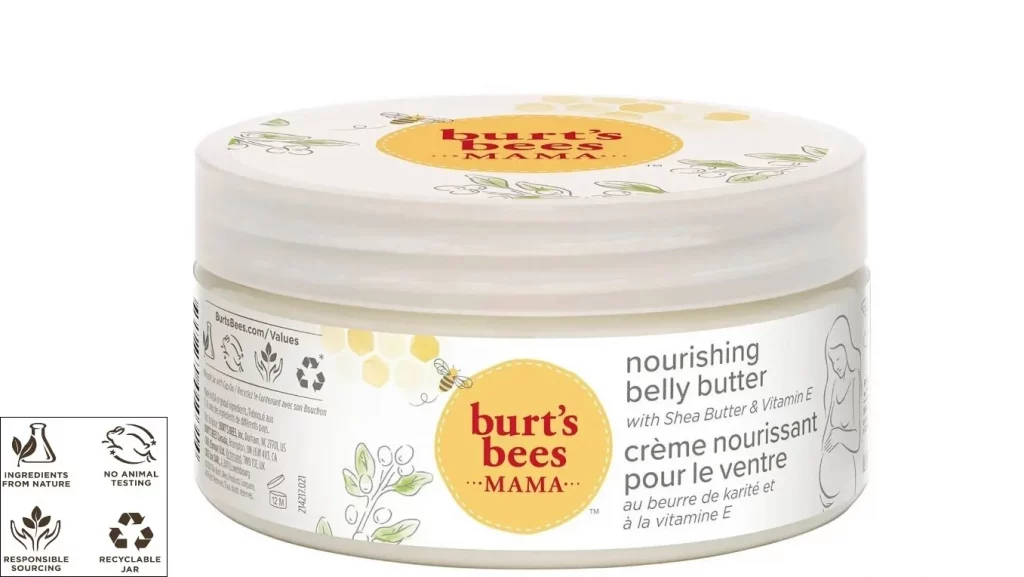 Carefully designed for future moms, the Burt's Bees belly butter softens and nourishes the skin and makes it more flexible. Its blend of cocoa, shea, and jojoba butter is hydrating, fragrance-free, and non-irritating. The lotion is also free of harmful parabens, petrolatum, phthalates, and SLS.
Thanks to Amazon, the small but practical 2.75 fl oz (81 ml) packaging is at your fingertips for $12.
10. Belli Skincare All-Day Moisture Body Lotion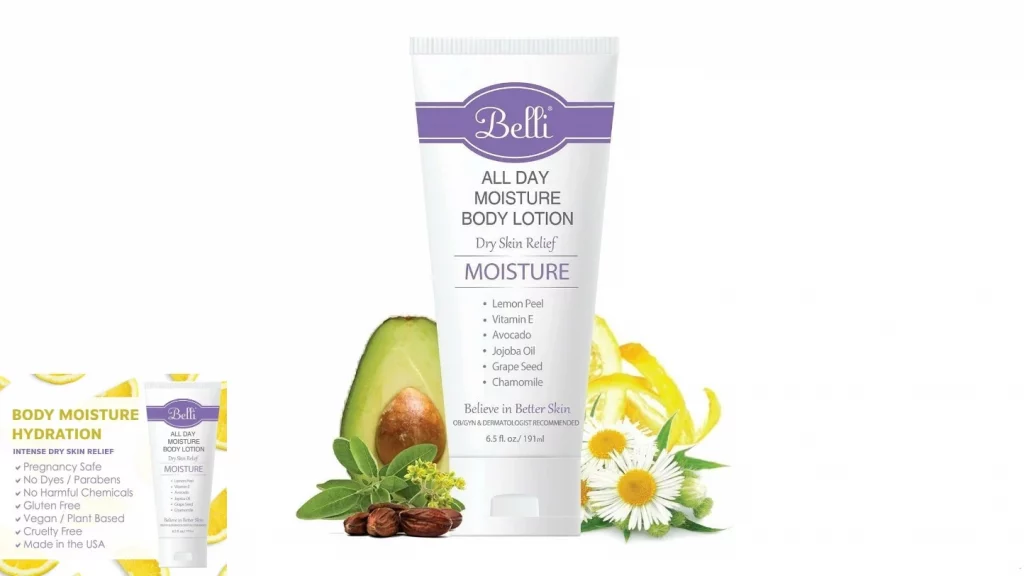 Belli's pregnancy-safe body lotion is long-lasting and offers deep skin care throughout the year. This allergy-tested product is recommended by OB-GYNs and dermatologists, thanks to its formula without parabens, artificially dyes, and fragrances. 
The 6.5 fl oz (191 ml) packaging is available for purchase on Amazon for as low as $15.29, cheaper than on Belli's official website.
Top 5 Skincare Ingredients To Avoid While Pregnant
Here are the most common skincare product ingredients you should avoid during pregnancy:
Parabens

. A well-known preservative in cosmetic products can disrupt hormones. You should always avoid them, pregnant or not.

Vitamin A derivatives like retinol

. Adequate amounts of vitamin A are essential for growth, but excessive intake may lead to certain birth defects, according to some studies.

Hydroquinone

. While it's a great product for lightening the dark patches on your skin, this anti-pigment agent is not recommended for pregnant women.

Chemical sunscreens

. Natural SPF creams are extremely important, but be sure to check the ingredients list and dodge those with chemicals.

Certain essential oils

. For instance, jasmine and clary oils can trigger contractions, sage may produce bleeding, and rosemary increases blood pressure. However, essential oils in natural products are mostly safe.
If you have any doubts or skin conditions, discuss the safety of any product with your OB/GYN and dermatologist to find the best body lotion for pregnancy.