Finding the best highlighter for pale skin—or any skin tone, for that matter—is tough. It should accentuate specific facial features without looking too dark or cakey, and the Beautylectual team will help you avoid these issues. We provide the top skin-friendly highlighting products and tips on choosing suitable hues for fair skins. Whether you want an affordable, expensive, cruelty-free, long-lasting, travel-friendly, subtle, or dramatic highlighter, you'll find it here. Many drugstore and high-end highlighters may suit you, so don't hesitate to try and buy something new. Use our article to discover a beautiful, lightweight, non-greasy product that remains intact on your skin.
Fenty Beauty Killawatt Freestyle Highlighter
Rihanna's relatively new yet immensely popular brand called Fenty Beauty is known for a broad range of colors and shades that match all skin tones. Killawatt Freestyle Highlighter has several color combinations, and our recommendation for fair-skinned beauties is the Mean Money/Hu$tla Baby highlighter. It's a combo of a soft champagne sheen and peachy champagne shimmer. The first one is suitable for the nose, chin, and forehead, while the latter is ideal for cheekbones. The price is $38.
OFRA Highlighter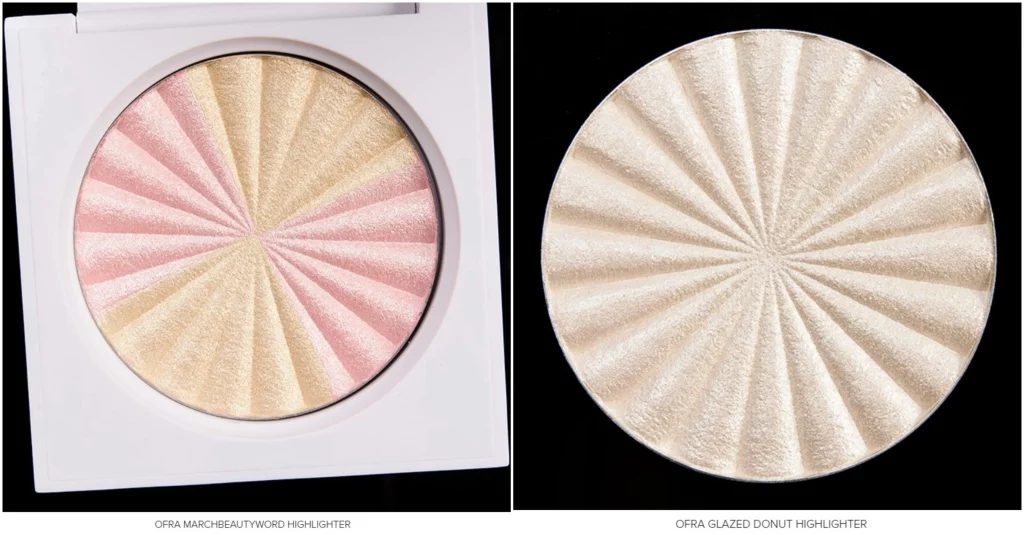 This cosmetics brand specializes in vegan, cruelty-free highlighters and liquid lipsticks. The best OFRA highlighter for pale skin is arguably MarchBeautyWord, with just a perfect mix of gold and pink. Glazed Donut may look overpowering sometimes, but it's still a great pick, as well as the Moondance shade. Prices start at $25, but we also recommend checking out their luxurious palettes and liquid highlighters here.
Laura Geller Baked Natural Glow Highlighter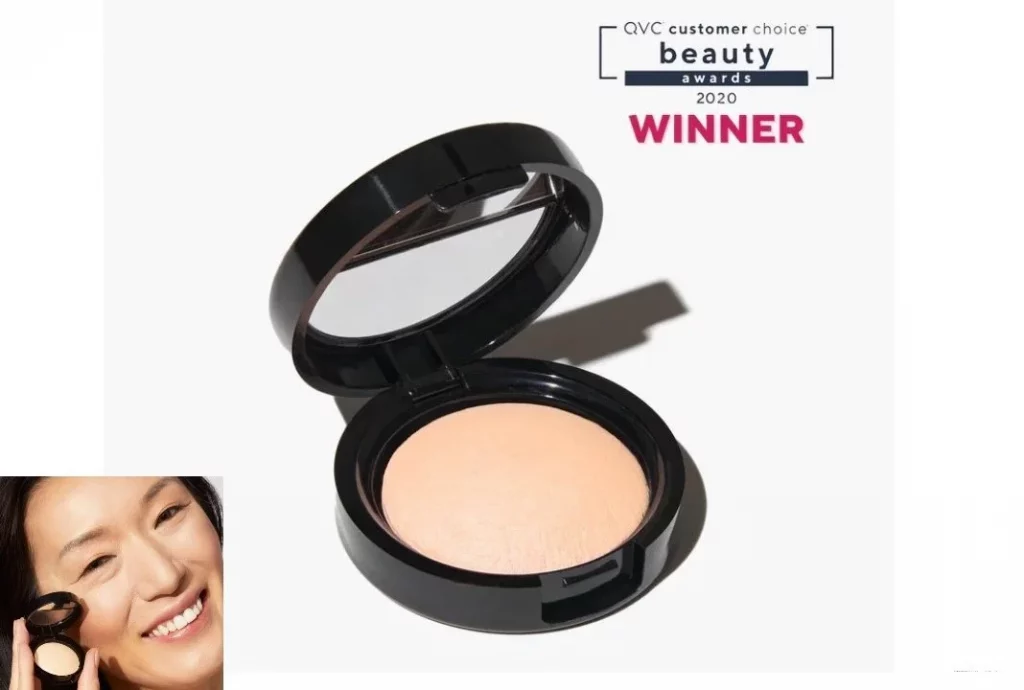 Suitable for mature skin, Laura Geller's highlighter in the French Vanilla shade delivers just the right non-glittery highlighting. Additionally, you may use it as an eyeshadow primer or even under-eye concealer, which makes it a great, travel-friendly investment. Brighten your eyes and cheeks while still looking natural and ready for everyday activities. The price is $24.
Sephora Golden Hour Highlighter Duo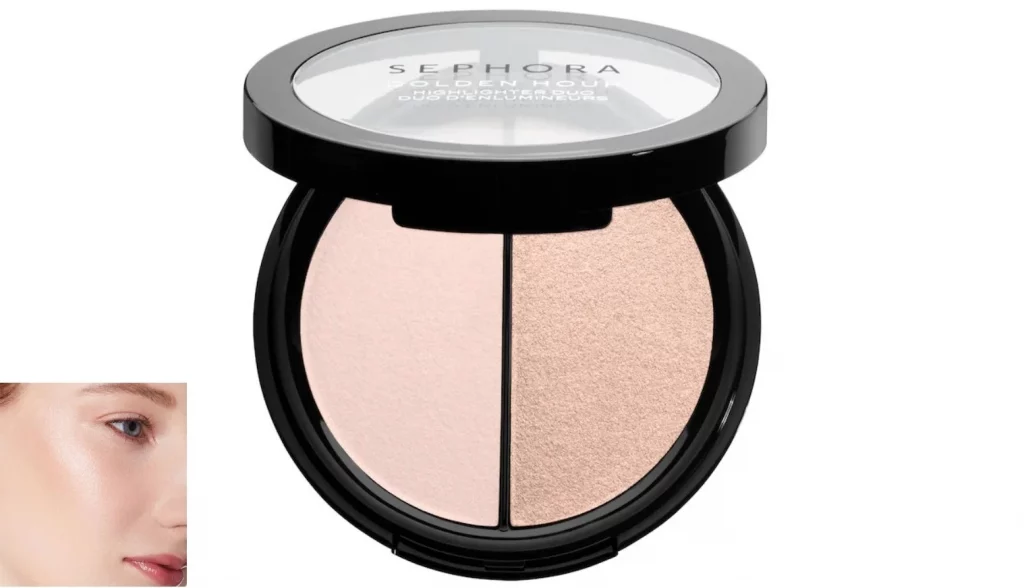 Sephora's highlighter duo in the Soft Pearlescent Sheen/Champagne Shimmer combination is a more reasonably-priced option. A beautifully soft glow and consistency make the product ideal for pale-skinned women who don't like flashy makeup. In addition to cheekbones, you can also use it to highlight browbones when applying eyeshadow. You'll look fresh and natural with a touch of shimmer for $18.
Hourglass Vanish Flash Highlighting Stick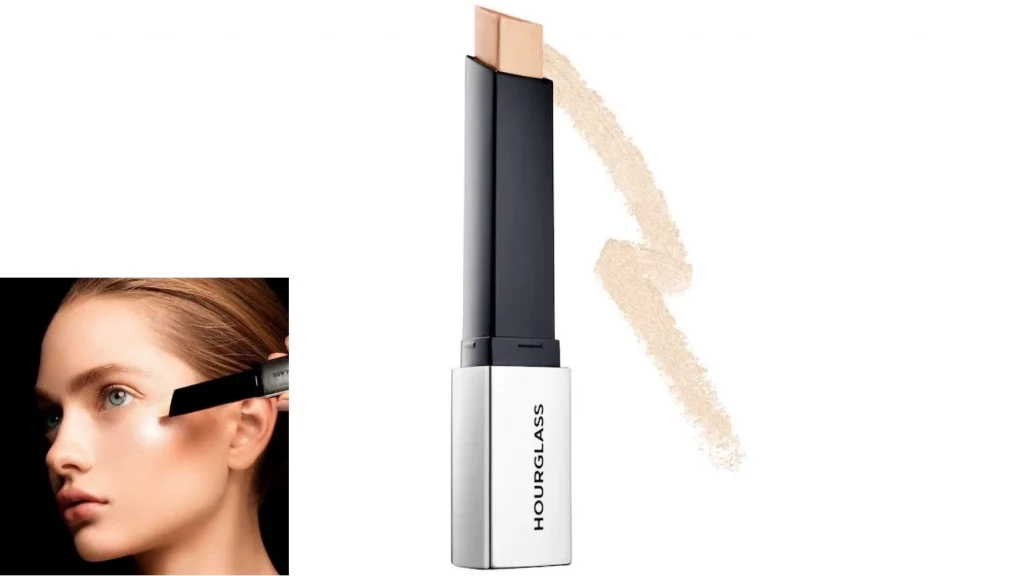 Hourglass Cosmetics and its amazing Vanish highlighting stick provide an instant flash of light and glow to your skin. The product comes in five shades, and our recommendation for fair skins is Gold Flash, the brightest hue. It has subtle and flattering lit, so it's perfect for those who prefer natural makeup looks. However, the price is a massive drawback for most customers—the cost is $46.
Wet n Wild MegaGlo Highlighting Powder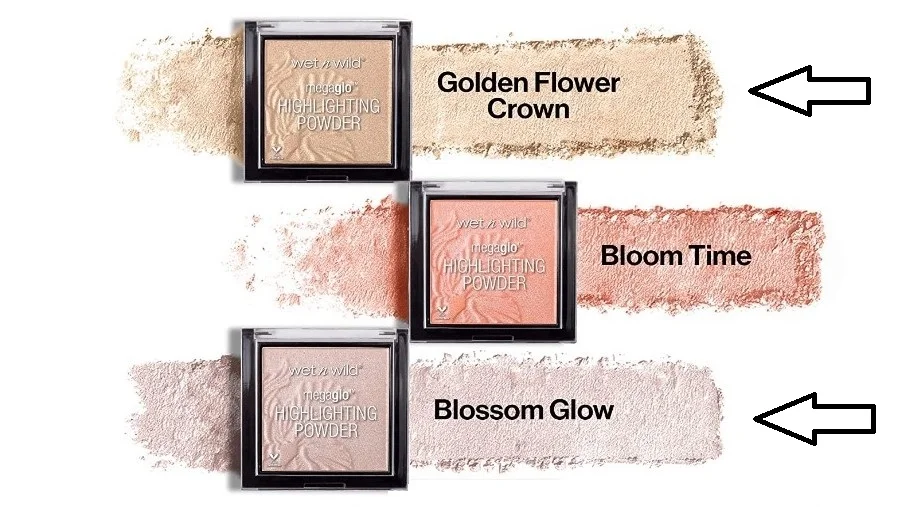 Wet n Wild offers the most affordable and most popular highlighter on Amazon that comes in several shades. It's the best drugstore highlighter for pale skin, and the most suitable shades are Golden Flower Crown and Blossom Glow. This is a cheap yet long-wear and so shiny product that you'll simply love it, just like thousands of other consumers. The price is approximately $3.50.
Bonus: The Best Liquid Highlighter for Pale Skin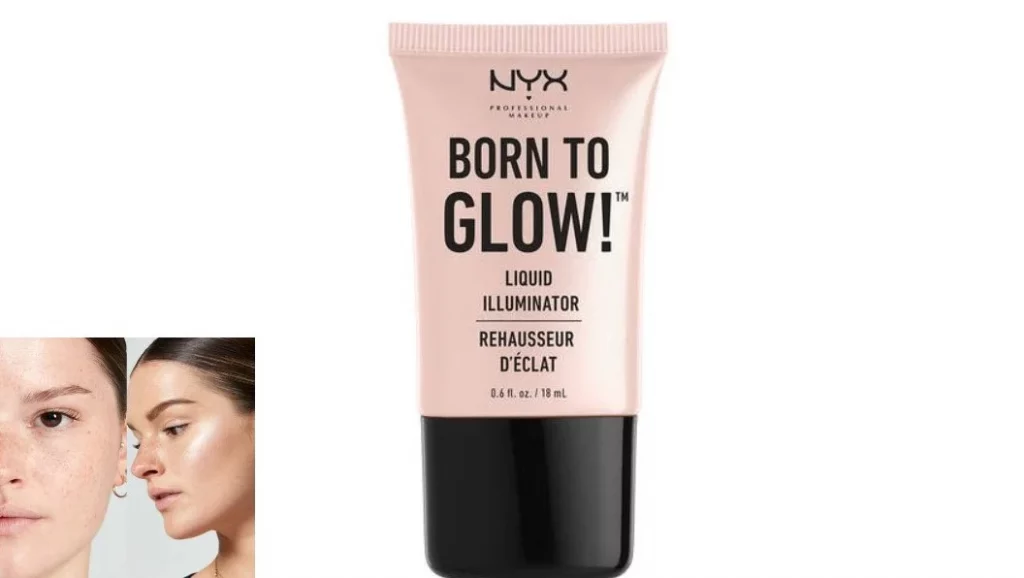 NYX Born To Glow Illuminator is one of the best liquid highlighting products for fair skin. Not only does it provide a nice, luminous glow, but it's also a vegan and multi-purpose item. Thanks to its moisturizing formula, you may use the NYX highlighter as a foundation base to gain a natural-looking radiance. It comes in four shades, and Sunbeam is our recommendation for pale skin. The price is $7.50.
How To Pick the Best Shade
With so many brands and shades, finding the most suitable highlighter color for pale skin is time-consuming and frustrating. The Beautylectual team will give you a few tips on selecting the hue that will complement your face and the undertones of your skin.
When purchasing any highlighting product, go for those with a pearlescent, champagne, white gold, or even icy silver sheen. Also, pale skin can usually pull off many peachy shades and light rose gold hues, so don't be afraid to try them.
Avoid highlighters with too warm undertones, including copper or bronze shades; these are definitely not a great supplement to any fair skin tone.