When signs of aging show up mercilessly, we set out on a hunt for a product that will magically turn the clock back on them. Luckily, owing to substantial and extensive research, one can find numerous products on the market to restore youthful skin. Nonetheless, to see results, one must be patient. What happens when you do not have time nor patience? You turn to quick fixes. Products that instantly blur signs of aging like wrinkles, creases, and fine lines are on the rise. One such popular product is Beverly Hills Deep Wrinkle Filler. You have landed at the right place if you have been looking for unbiased Beverly Hills Wrinkle Filler reviews.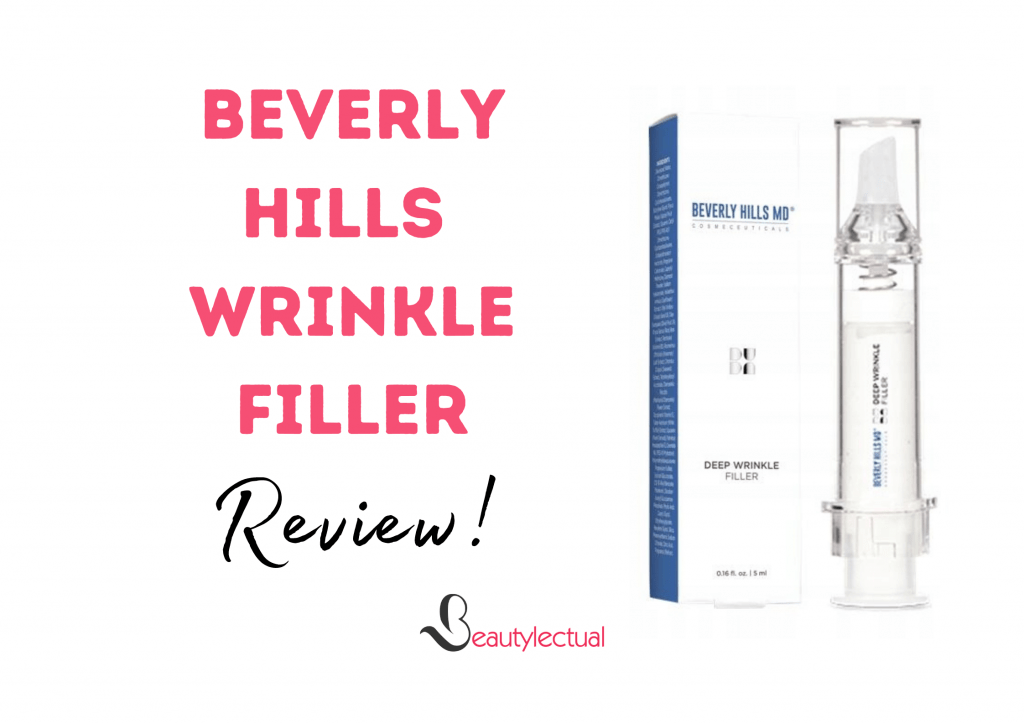 Wrinkles and fine lines turn up as early as the age of 25. As we hold our faces to the utmost importance, aging may seem like a scary process. Young adults can benefit considerably from anti-aging skin care products. Nevertheless, for the older folks, products that instantly deliver results can be of great help. This review will take a deep dive into Beverly Hills Wrinkle Filler to determine whether it is worth the hype and your money. 
See Also: GrandeLash VS Latisse | Best Solution To Attractive Lashes?
Beverly Hills Wrinkle Filler Reviews | Fad Or Worth The Hype?
Launched in 2014, the co-founders of USA-based Beverly Hills MD are famous cosmetic surgeons Drs. John Layke and Payman Danielpour. They created this brand to provide professional cosmeceutical products to people to look their best at any age. Beverly Hills MD has risen to immense fame in a short time thanks to its innovative and potent formulations. 
Beverly Hills MD specializes in anti-aging products. They offer a wide range of products to tackle skin concerns such as wrinkles, fine lines, dryness, discoloration, and more. Beverly Hills Deep Wrinkle Filler erases wrinkles and fine lines instantaneously to give a smooth and youthful appearance. Unlike other similar products available on the market, Beverly Hills promises to be less damaging and deliver optimum results in the long run. 
How Does Beverly Hills Wrinkle Filler Work? 
Beverly Hills Wrinkle Filler uses a unique wrinkle-smoothing polymer Blend to virtually diminish the appearance of wrinkles, lines, and creases. Polymers are substances made from repeating chains of molecules. They are used commonly in cosmetics as film-forming agents. They are helpful to fill in wrinkles, fine lines, and creases to make the skin appear clear and smooth.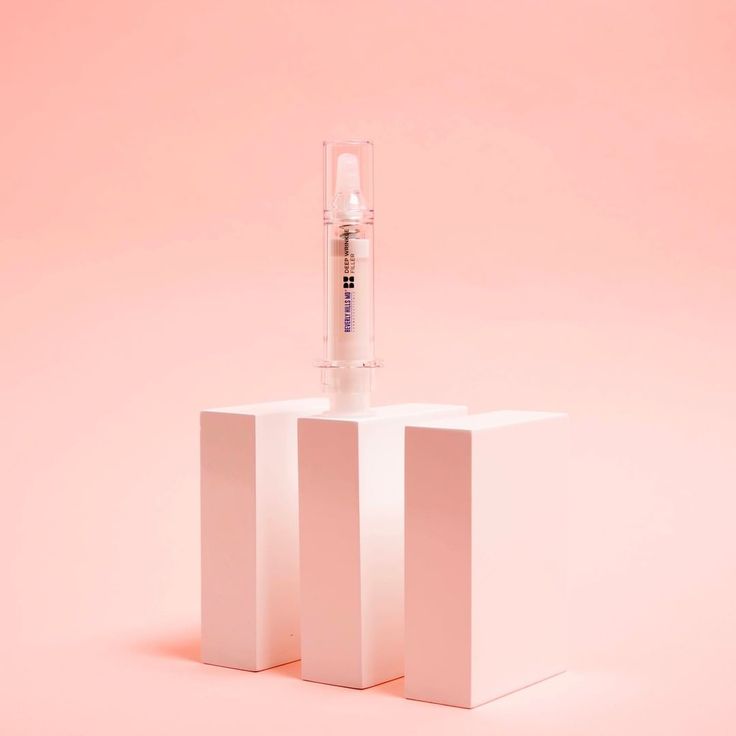 Additionally, the formulation contains natural diamond dust to create a blurring effect and reflect light away from wrinkles, making them invisible to the eye. Diamond dust is also known to retain moisture leading to hydrated, soft, and supple skin. Moreover, it promotes collagen production that is helpful to restore firmness and elasticity. 
Beverly Hills Wrinkle Filler Ingredients 
Although Beverly Hills Wrinkle Filler is a quick fix to conceal lines and creases, it guarantees to deliver skin smoothing and correcting benefits over the long term. Let's take a look at a few ingredients and understand their benefits. 
Tightenyl
Tightenyl is an excellent anti-aging ingredient to reinstate firmness and elasticity to the skin. It is said to repair and remodel the skin structure from within to prevent sagginess. This component is non-irritating making it suitable for all skin types.  
Sodium Hyaluronate (Hyaluronic Acid)
Popularly known as Hyaluronic Acid, Sodium Hyaluronate is a remarkable skin hydrating and anti-aging component. Fine lines and wrinkles look prominent when the skin is dehydrated and patchy. Thanks to the increased hydration provided by Hyaluronic Acid, the skin looks smooth and even.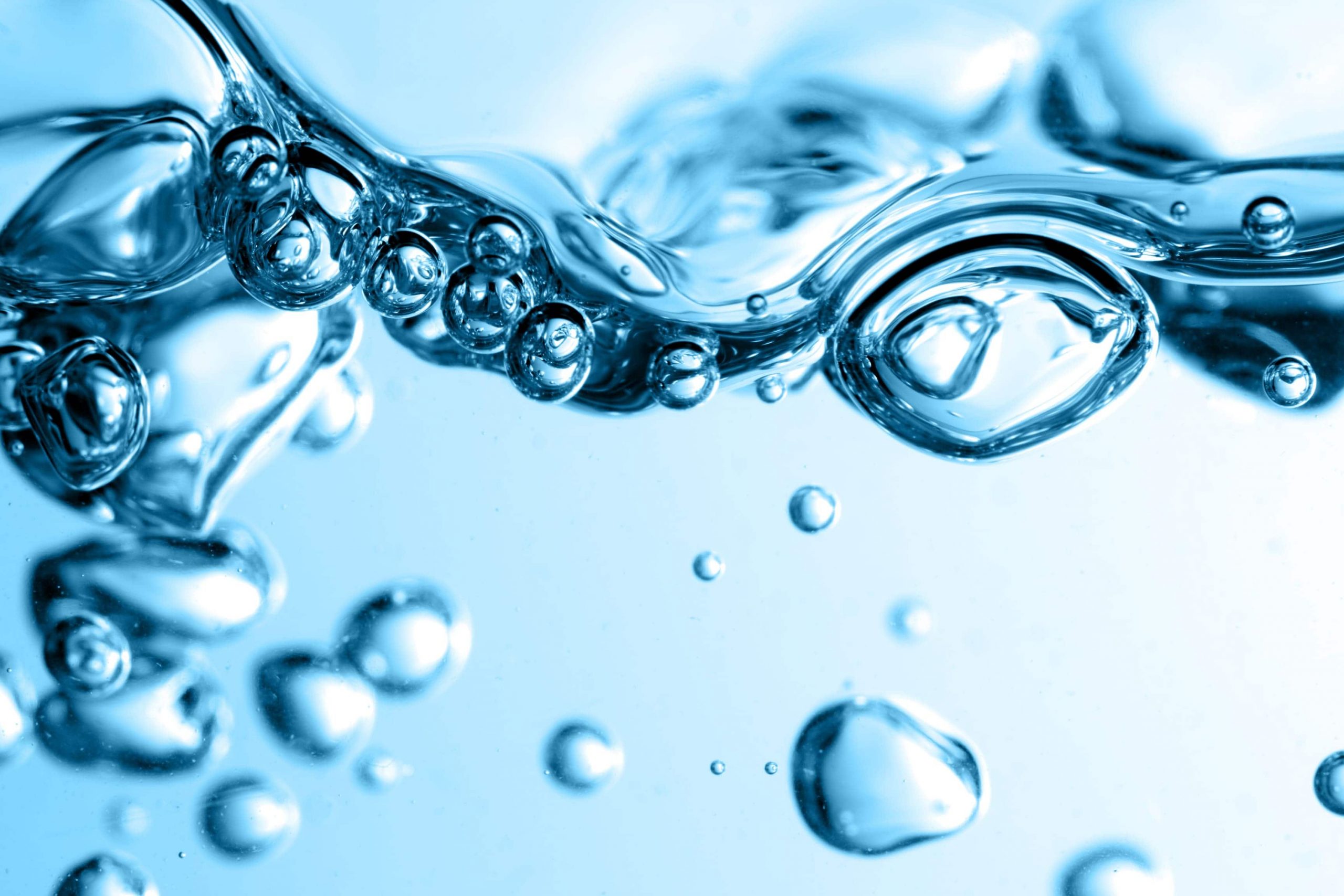 Tocopherol (Vitamin E)
Vitamin E is broadly known for its restorative property. It repairs and prevents sun damage and heals scars and wounds. Additionally, it fortifies the skin barrier and intensely moisturizes the skin. It is also helpful to calm and soothe irritated and inflamed skin.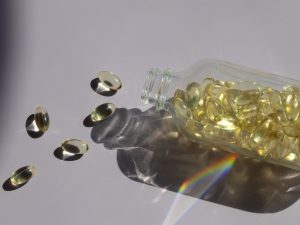 Ceramides
Ceramides strengthen the skin barrier to prevent environmental damage and moisture loss. They are beneficial to treat dry and flaky skin. In addition to that, improved hydration minimizes the appearance of wrinkles and fine lines. 
Why Should You Buy Beverly Hills Wrinkle Filler? 
Instant And Long Term Benefits: Although Beverly Hills Wrinkle Filler can pass off as a quick fix, it can prove to be significantly beneficial over time. If used consistently, one can see a decrease in wrinkles, fine lines, sagginess, and texture. Consequently, your skin looks fresh and youthful. 
Reduces Wrinkles And Fine Lines: Beverly Hills Wrinkle Filler dramatically reduces noticeable wrinkles and fine lines using its polymer blend. Additionally, it contains other anti-aging components that strengthen the skin barrier, encourage collagen production, and provide hydration to reverse signs of aging.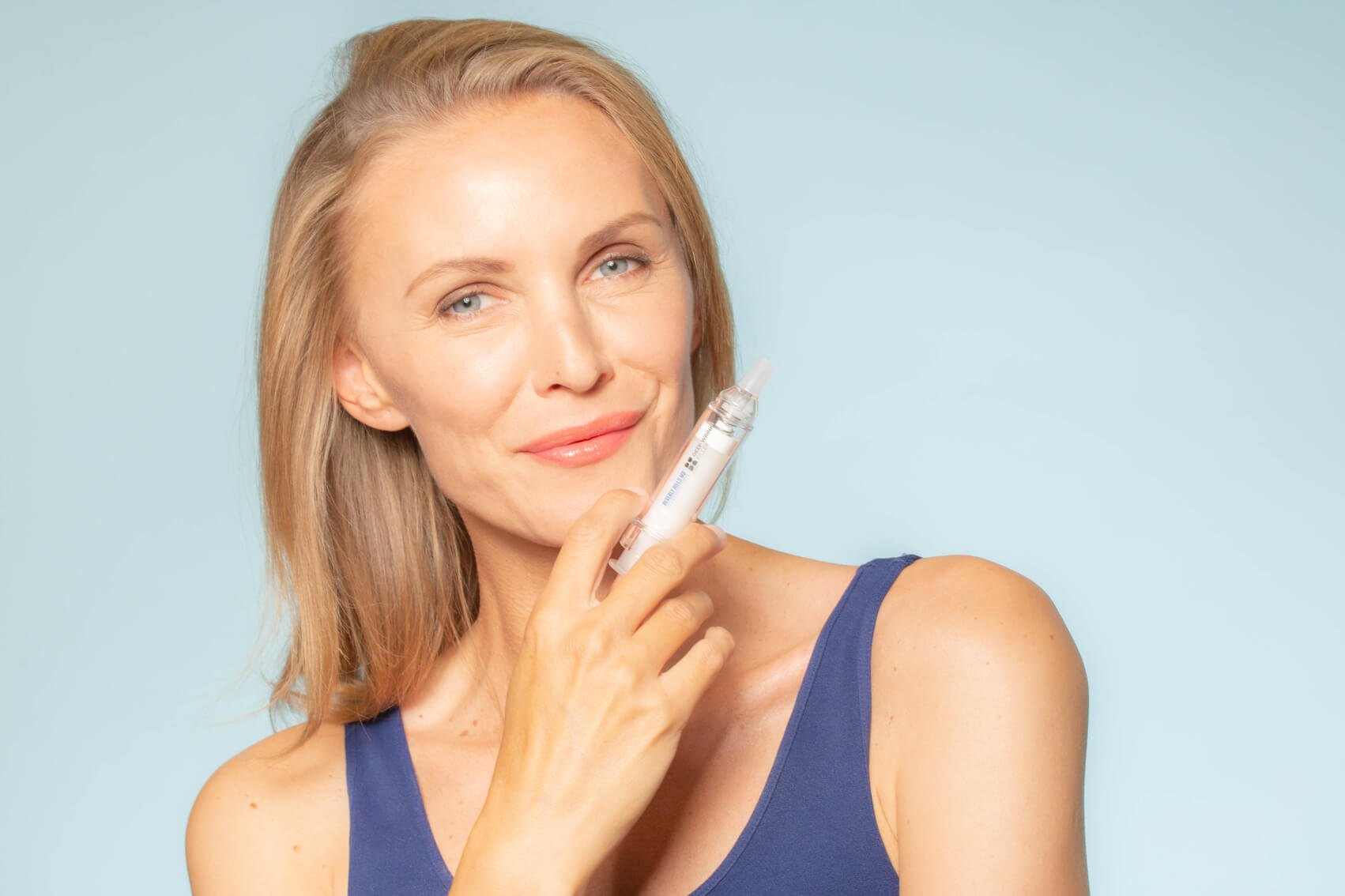 Diminishes Sagginess: Tightenyl is an incredible component to bring back firmness to the skin. It penetrates deep inside the skin and restructures the skin to prevent sagginess. Moreover, as the formulation contains hydrating agents, the skin becomes supple as well. 
Provides Hydration: Beverly Hills Deep Wrinkle Filler contains Hyaluronic Acid and a blend of oils to moisturize and nourish the skin. Hyaluronic Acid helps the skin hold water to prevent dehydration. As a result, the skin looks radiant and smooth, free from lines and wrinkles. 
Perks
Hydrating 

Light-weight 

Cruelty-free 

Diminishes texture

High-end ingredients

Tightens the skin     

Suitable for all skin types 

Fills and blurs deep wrinkles, fine lines, and creases 

You can wear makeup over it easily

60 days money-back guarantee
 Cons 
Expensive 

It could be inefficient to diminish deep wrinkles and cracks

It has a fragrance that could be irritating to people with sensitive skin
Beverly Hills Deep Wrinkle Filler Side Effects
Although this product is entirely safe to use, it must be used with precaution to avoid side effects. The formulation of this filler contains a few comedogenic components. It could also trigger Malassezia (fungal acne). Ingredients like Grape Seed Oil, Vitamin E, Olive Oil, and Squalene could clog pores and cause acne. Additionally, the formulation contains Citric Acid. While it is a great ingredient, it could be harmful to people with sensitive skin. Mild irritations like burning and itching are likely to be seen. With that said, Citric Acid is the second last ingredient in the product. It indicates that it has been used in a small amount, making it safe for use. We recommend you do a patch-test beforehand or consult a doctor. 
Also read: M Asam Perfect Teint Reviews | An Honest Report!
How To Use Beverly Hills Deep Wrinkle Filler?
Wash your face with a mild cleanser and pat your face dry. 

Dispense a small amount of  Beverly Hills Deep Wrinkle Filler on your fingertip. Apply directly to the wrinkles, lines, and creases you wish to conceal. 

Pat the product gently and allow it to dry for a few minutes.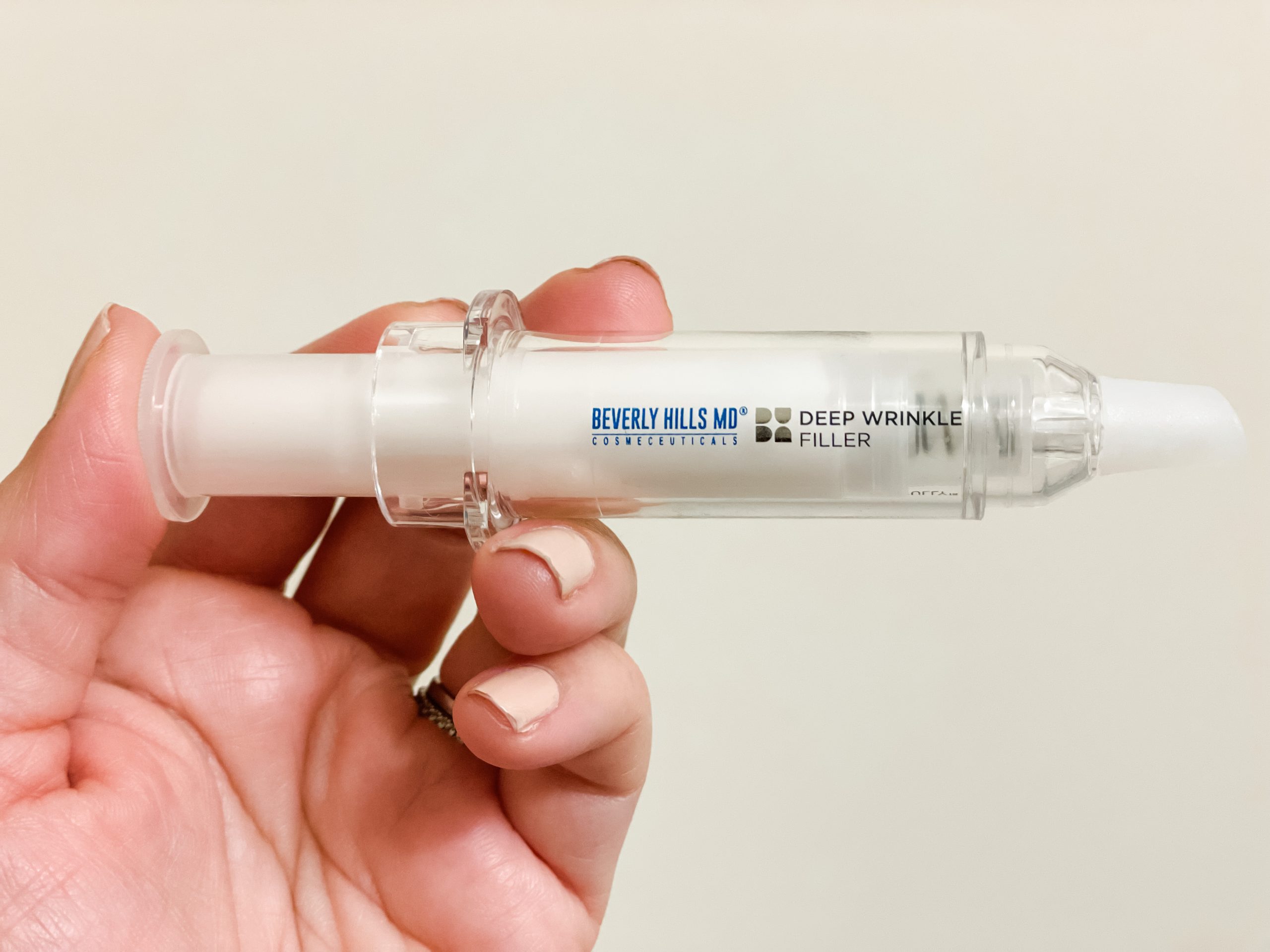 Customer Reviews | Beverly Hills Deep Wrinkle Filler Before And After 
Sandra commented, "I am in complete awe of this product. I have been using it for a month. This filler makes wrinkles around my eyes and forehead lines disappear instantly. My skin appears smooth and feels softer to the touch than before. I encourage everyone to try it once. It does not disappoint."
Sophia said, "My sister recommended this product to me a few months back. I was a bit hesitant to purchase it as it is pricey. Nevertheless, I bought it, and I am thrilled to say that this works. I see a decrease in wrinkles and fine lines. Moreover, my skin feels firmer and looks clearer. It is most certainly worth the money."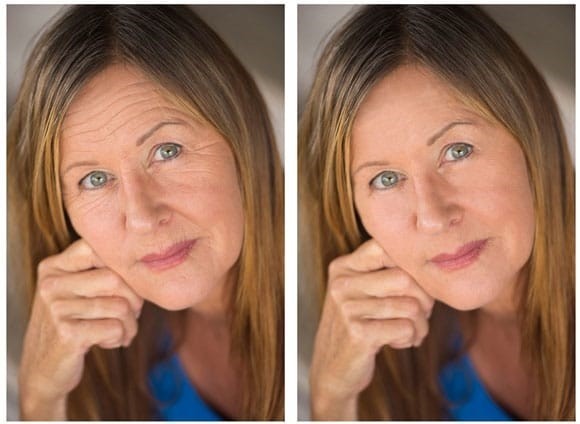 Leslie noted, "I have deep forehead lines and wrinkles. This product did not diminish their appearance. Nonetheless, it covered other fine lines and creases nicely. I started using this filler a couple of weeks back. I have not seen any significant change yet."
FAQs | Beverly Hills Wrinkle Filler Reviews
Does Beverly Hills Deep Wrinkle Filler work? 
The ingredients used in Beverly Hills Deep Wrinkle Filler are scientifically proven to have anti-aging benefits. It is beneficial to mask wrinkles, fine lines, and texture quickly. Moreover, a large amount of positive feedback indicates that this product works and is pretty good. 
How much does Beverly Hills Deep Wrinkle Filler cost? 
You can purchase Beverly Hills Deep Wrinkle Filler anywhere from $98 to $125. You can find various offers on the official website to help you pick this product at the best price. We advise you to buy it from a trustworthy site to avoid fraud. 
What makes Beverly Hills MD Deep Wrinkle Filler different from similar products? 
One can find many products in the market that work similarly to Beverly Hills Deep Wrinkle Filler. Nevertheless, the factor that makes this product distinct from others is that it provides both instant and long-term results. This filler proves to be beneficial over time, unlike other products that work temporarily. With regular usage, you can expect to achieve smooth, even, and youthful-looking skin. 
Final Thoughts
It is now time to conclude this review with final thoughts. If you are considering purchasing this product, you can most certainly go ahead. Beverly Hills Wrinkle Filler is beneficial to erase wrinkles, fine lines, cracks, and creases to reveal smooth and youthful skin. It is formulated with high-quality and scientifically backed ingredients to suit people across all ages and skin types. Numerous positive Beverly Hills Wrinkle Filler reviews testify that this product stays true to its claims reasonably well. 
The biggest downside of this product is that it is costly and not easily accessible. With that said Beverly Hills MD is a well-reputed company that provides potent and precise products to tackle signs of aging. It is a luxury skincare brand used by Hollywood elites. Hence, the price range is not too surprising. Thankfully, one can find numerous effective products similar to Beverly Hill Deep Wrinkle Filler at affordable rates on the market.