Living in a world where all of us are becoming conscious about our physical appearance, skincare is becoming drastically important. Skincare is essential to keep your skin healthy and in good condition. But at the same time, are you finding it difficult to find products that work effectively? Two brands believed to be the game-changers are Bliss and Versed Skincare, but which one would work the best? To find the answer to that question, you have to read along with our comparison of Bliss VS Versed Skincare.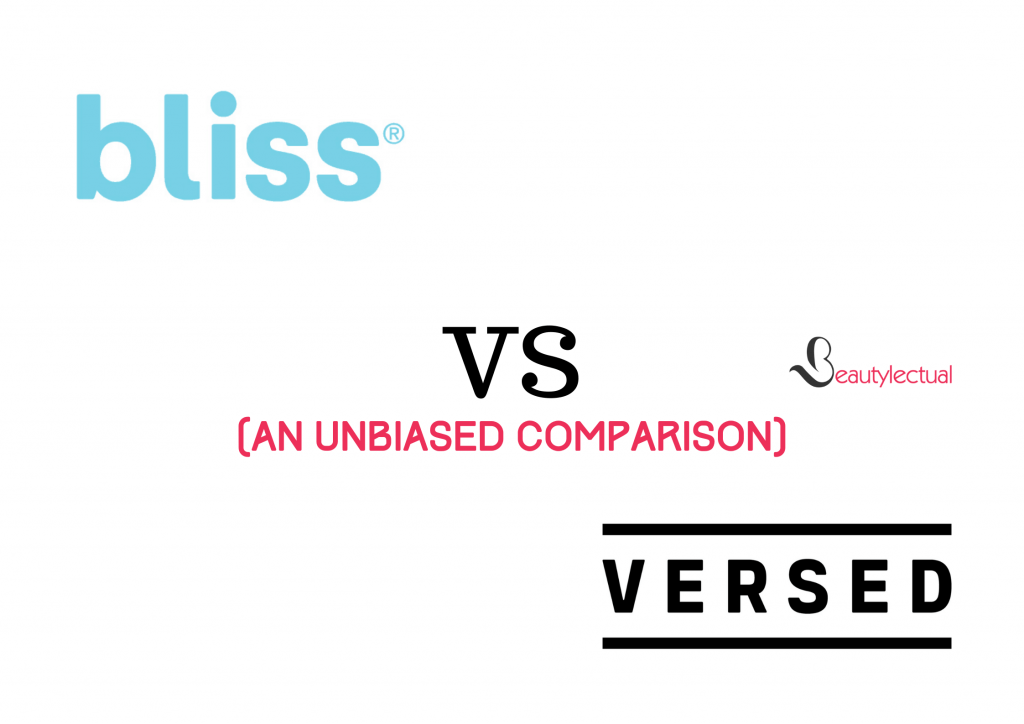 While skincare is about making a healthy lifestyle choice, a well-thought-out routine can help you go a long way. The skin gets exposed to a lot of particles from the environment that can lead to skin damage. 
Taking preventive measures helps to protect the skin and also boost your confidence. Thus, this report will focus on an in-depth comparison of Bliss VS Versed Skincare so that you can understand what both have to offer and how you can benefit from their products.
Also read: Rodan And Fields Reviews | Dermatologists' Choice?
Bliss VS Versed Skincare| No More Baffling!
Both Bliss Skincare and Versed Skincare have the mutual promise of providing users with skincare products that give significant results. Bliss was established in 1996 as a single NYC spa chain and has introduced innovative products over the past two decades. They believe in providing ultimate happiness through transformational products formulated by experts. 
On the other hand, Versed Skincare was founded in 2019 by an entrepreneur to provide accessible skincare products at affordable prices. Versed has the mission of delivering reliable products made with non-toxic ingredients to expose the skin to as few chemicals as possible.
With skincare being a priority for many, both brands devote themselves to provide animal-free, sustainable skincare benefits. With similar targets and a sea of choices offered by both, you might find yourself confused about which one to go for. So here, we will help you understand what each of them has to offer so you can go ahead with the pick that resonates with your skin type and preference. 
Ingredients
Skincare products are often made with a wide variety of ingredients that are beneficial for the skin. But we wonder whether how many elements are required to improve the overall skin quality? While both the brands are cruelty-free and do not use any harsh chemicals, some differences set them apart. Let's have a look at the key ingredients used by both makers.
Bliss Skincare
The skincare products by Bliss are free from over 1300 harmful ingredients such as paraben, silicone, and sulfate, which can have adverse effects on the skin. Some of the elements used to enhance skin quality include camellia oil, fruit acid complex, glycerin, jojoba oil, niacinamide, tripeptide, and rose flower water.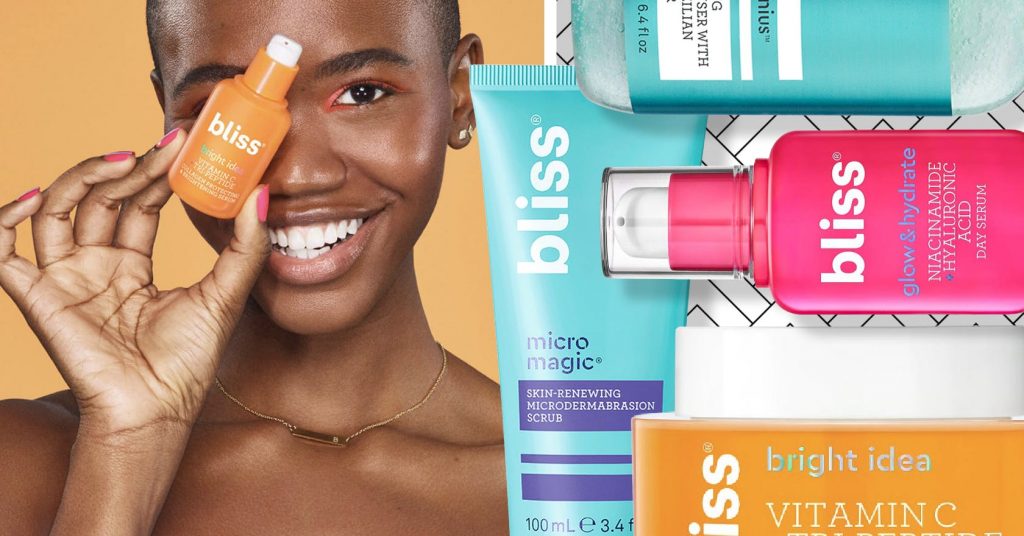 These components are crucial in hydrating the skin, preventing dryness, and more. Vitamins such as C and E are also used to brighten the skin and protect the skin from free radicals. The ingredients used are great for almost all skin types and enhance the skin's texture.
Versed Skincare
Like Bliss Skincare, Versed Skincare abides by European Union Standards of formulating products free from toxins and harsh chemicals. They don't use components such as mineral oil, talc, microbeads, and sulfates, to name a few. 
Doing so helps to ensure no damage to the skin from these harmful elements. The brand uses formulations like limonene, zinc oxide, tocopheryl, and propanediol to enhance the skin's smoothness and strengthen it.
While there is a variation in the ingredients used to make the products by both brands, they have the same end goal. Bliss Skincare and Versed Skincare are committed to creating products that promote sustainability and reduce waste.
Product Range
Bliss Skincare and Versed Skincare offers products that aim to provide good skin using safe ingredients and environment-friendly practices. Both of them believe in a unique experience for their users by providing easy-to-use and beneficial outcomes for their skin.
Bliss Skincare
The range of skincare products offered by Bliss helps to cleanse, moisturize and provide a healthy look to your skin. The affordable products are made with efficient formulas that offer a solution for every skincare problem. 
The prices of the products range from $4 to $27, with travel-sized packs available. Overall, the clinically tested products aim to bring customers a spa-like experience at home.
Some Popular Bliss Skincare Products
Versed Skincare
Versed Skincare's products include creams, toners, masks, serums, and much more. All the products are affordable for the quantity provided and suitable for all types of skins. The price of their products ranges from $6 to $50.
The products are designed in a way that helps to reduce dark spots, treat sensitive skin, and are available in travel-friendly sizes. Made with scientifically backed up formulas, the products available by Versed Skincare can benefit your skin by adding them to your daily skincare routine.
Some Popular Bliss Skincare Products
Customer Insights | Bliss VS Versed Skincare
Looking at customer reviews before purchasing a product can be highly beneficial. It helps to get a direct understanding from users who have chosen a brand on your mind. While continuing our debate over Bliss VS Versed Skincare, let's look at both the positive and negative perspectives provided by users.
Bliss Skincare
Many people recommend Bliss Skincare products for the outcome it has. They were pretty satisfied with how Bliss products moisturize the skin and give it a fresh, natural look. The texture of their skin products is relatively smooth and does not feel sticky.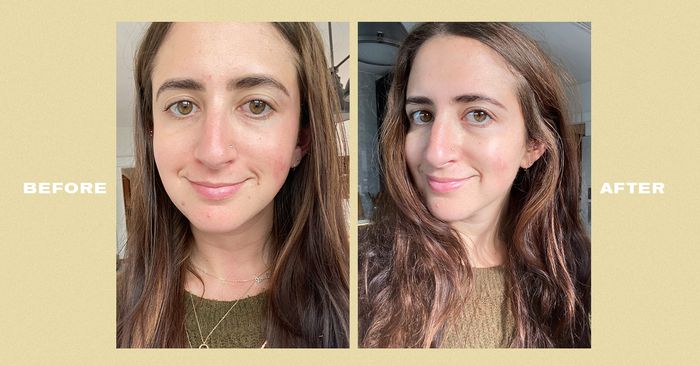 However, on the other end, some customers are unhappy with the fragrance in most Bliss products. Some products, such as Bliss Bright Idea Vitamin C & Tri-Peptide Collagen-Protecting & Brightening Moisturizer, even though meant for individuals with sensitive skin, have chemicals that lead to a burning sensation in some cases.
Versed Skincare
Most of the Versed Skincare users are extremely happy with the results after using the products. Customers have noticed a marking improvement in their skin as it keeps it gentle and moisturized. It consists of skin-friendly ingredients, and the products help to smoothen the skin and make it firm.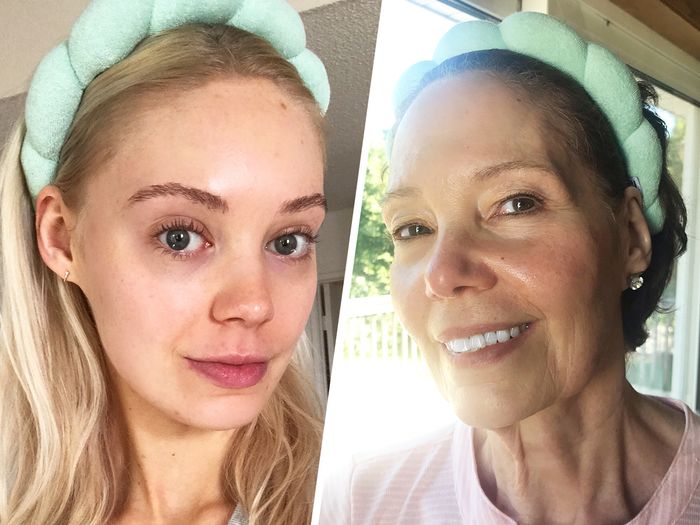 Despite the positive reviews, some customers have been disappointed with the results as it has left their skin feeling worse. While the results were apparent within the first few days, it left the skin feeling greasy in the long run. The adverse reactions for some of them included skin breakouts.
Closure | Bliss VS Versed Skincare 
In the discussion emphasizing Bliss VS Versed Skincare, both the brands have their perks and cons that put them at par. However, while Bliss Skincare has been recognized for its spa-like experience at home for over two decades now, Versed Skincare is relatively new in the market with a limited range of more expensive products than Bliss products.
With an abundance of products available from moisturizers, toners, cleansers, serums, and so on, it's challenging to find the ideal match. By now, we hope you have figured out which brand meets the needs of your skincare and is feasible to include in your self-care treatment. In case you want more answers, drop a message in the comments section so that we can get to you.