Remember being in the hairdresser's chair, fighting back with tears after having most of our hair chopped up? It's quickly followed by lying entirely and shouting between clenched teeth, "Oh my god, I adore it!" But our eyes say, "How could you?" That is precisely the reason why our hair care is just as critical as our skincare. Various brands claim to be your only go-to solution for all hair problems, but are they authentic? Thus, we have Bondi Boost Hair Growth Reviews to help you determine if this is the perfect hair care formula for you.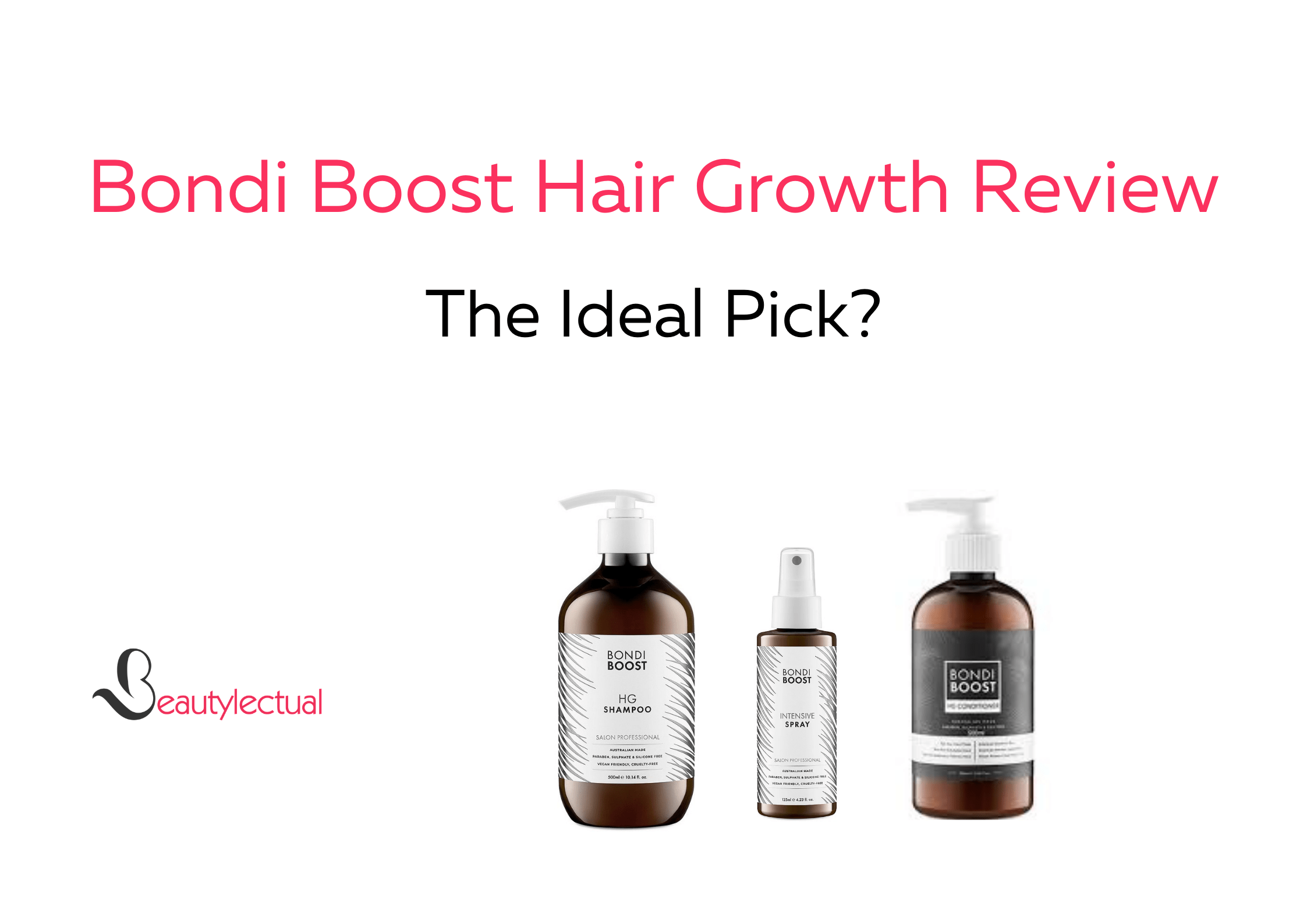 Haircare is essential not only for beauty purposes but also for our entire health. Having healthy hair allows us to appear better while also maintaining our hair and scalp healthy. Choosing the brand which fulfills the exact purpose remains the most considerable confusion in the consumer's mind. So, here we are to help you decide whether Bondi Boost is going to be a part of your hair care regime or not.
See Also: Kenya Moore Hair Care Reviews | Just A Hoax?
Bondi Boost Hair Growth Reviews | True To Its Claims?
Bondi Boost Hair is an Australian-owned brand that promises to cater to every woman's all type of hair care needs. Bondi Boost Hair Growth currently includes three products: the Bondi Boost hair growth shampoo, the Bondi Boost hair growth conditioner, and Bondi Boost hair growth intensive spray. All these products designed especially to target and change the texture and strength of your hair are claimed not to use any parabens, sulfates, or any other harmful agents in their production. Let's go through them one-by-one.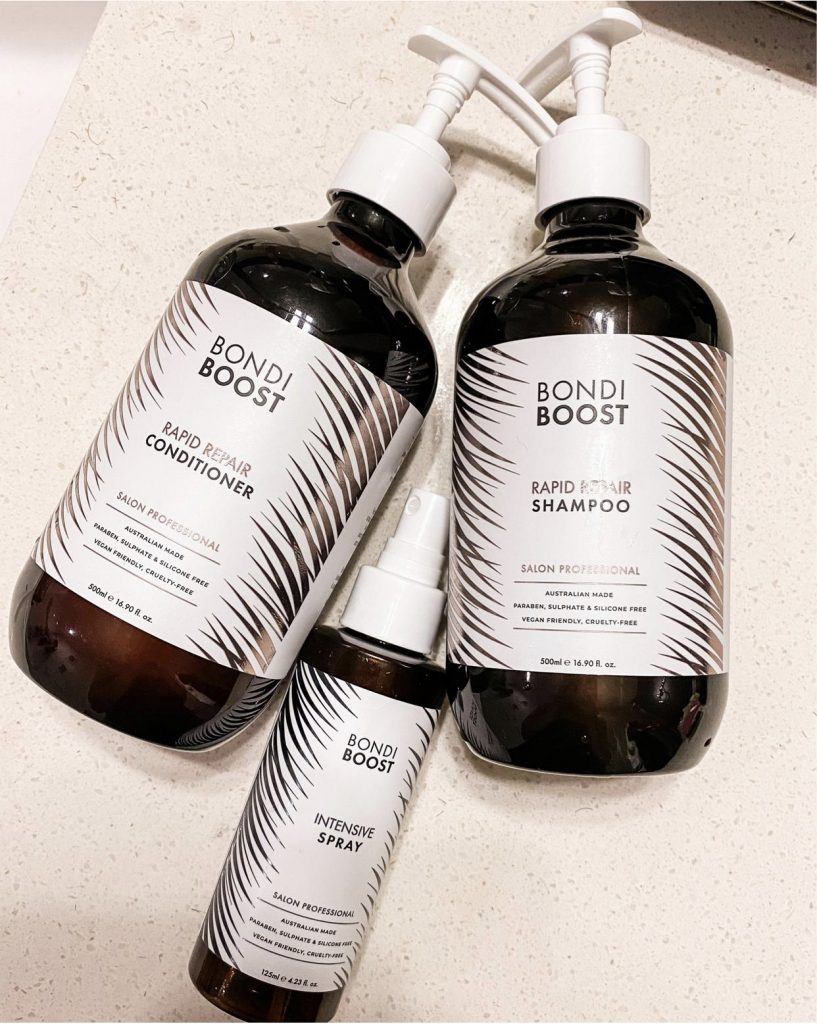 Ingredients Used In Bondi Boost Products:
Bondi Boost Hair Growth claims to use all organic ingredients that have been certified for overall betterment of your hair.
Vitamin B5
Vitamin B5, also called pantothenic acid, has humectant properties, highly beneficial to your hair. It aids in retaining the moisture and helps to hydrate your hair, and providing complete nourishment to your hair.
Peppermint
Peppermint is a proven natural ingredient that promotes hair development and prevents hair loss. It has a cooling effect. It maintains your scalp's freshness and provides it a fresh scent and tingling feeling while activating the nerves and improving blood circulation in your head.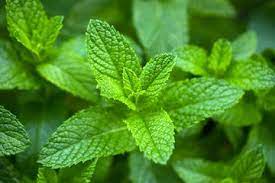 Tea Tree Oil
Tea tree oil has already earned its name in the hair care industry. When applied to the hair shaft, it helps prevent the accumulation of pollutants and dead skin. It maintains your hair's health and keeps them hydrated, allowing them to grow at a regular rate and prevents them from falling out.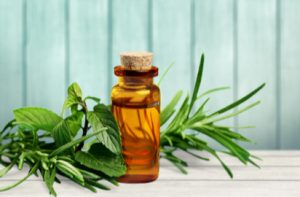 Extract of Horsetail
Horsetail is a plant famous for its medicinal values. It is especially used in the treatment of kidney infections. Because of its silicon concentration, horsetail extract promotes the growth of healthy hair. Silicon positively influences the production of collagen, which is a protein and has antioxidative characteristics. Thus, it encourages the development of new and strong hair.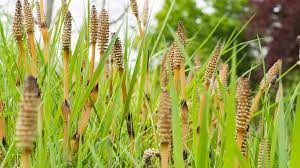 Bondi Boost Hair Growth Products | Review 2021
Bondi Boost Hair Growth Shampoo
The Bondi Boost Hair Growth shampoo is of organic composition and claims to speed up new hair growth, which is strong from its roots. The recipe contains delectable components such as peppermint essential oil and rosemary oil, which gives an aroma to your hair while making them look fuller. The product promises to enrich your scalp and help generate new hair follicles. Women using the product have loved it so far. However, they have commented that the price is a bit too much.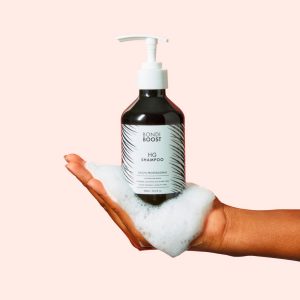 Why should you buy a Bondi Boost Hair Growth Shampoo?
Uses natural ingredients

Promotes collagen formation making the hair follicles stronger

Cleanses the scalp to avoid buildup.

Sulfate and Paraben-free
Cons 
Expensive

Some users complained of itching on the scalp

A higher quantity of shampoo is required.
Some Bondi Hair Growth Shampoo Alternatives:
Customer Insights
Bondi boost's hair growth shampoo received a 4.7 out of 5-star rating on various websites. Countless customers highlight the incredible results, noting that it's the nicest their hair has felt in years – with thicker results in only a few weeks. Some were not satisfied with the price but were fascinated with the results. Take a look at some customer insights below.
Candice says, "This is the best purchase that I've ever made. My hair feels silkier and definitely longer. The fragrance is a bonus. Recommend it to all the beautiful people out there."
Nicole Armstrong said, "Although it's costlier than the other shampoos I've used, I am pretty satisfied with the results Bondi Boost's shampoo has provided. I guess it's true when they say…. No Pain No Gain!
Bondi Boost Hair Growth Conditioner
The Bondi Boost's Hair Growth Conditioner is said to be the best of all its products. With over 7,000 5-star ratings, consumers have showered it with the best reviews. It claims to add a lustrous shine to dull-looking hair. The Growth Conditioner from Bondi Boost is said to fight the day to day pollutants that damage your hair and also helps in dealing with split-ends.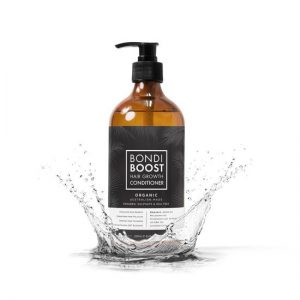 Why should you buy a Bondi Boost hair growth conditioner?
Adds lustrous shine to your hair

Cruelty-free

Ingredients used are natural and clinically tested

Paraben and sulfate-free
Cons
It is a bit overpriced

Needed in higher quantities

Some people have reported itching and redness as side effects
Some Bondi Hair Growth Conditioner Alternatives:
Customer Insights
Customers from all sorts of e-commerce platforms have preferred the Bondi Boost Hair Growth Conditioner, despite being a little more expensive than their regular conditioners. Many people have said it to be the ultimate hair treatment and a must-have for anybody serious about attaining their #hairgoals. People who used these were able to see the results in just a few months. Take a look at some customer insights below.
Samantha says, "I have used many products for hair growth, but nothing worked. A few days ago, I came across this product, and hands down, this product is brilliant. The only issue is its pricing."
Emma said, "I used to believe that things branded "hair-growing" were a sham, but this stuff is incredible and truly works! When I bleached my hair, I burned out a huge portion of it. This product has made my hair grow much faster, and the hair that has grown in is much healthier."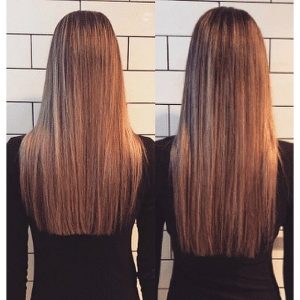 Bondi Boost Intensive Growth Spray
Bondi Boost Intensive Growth Spray claims to be made up of some of the finest ingredients required to make your hair stronger, longer, shinier, and healthier. Many people who cannot afford to go to the salon for hair treatment now and then due to their busy schedules might benefit from this spray from Bondi Boost. It has tea tree oil, peppermint, and vitamin B5, which helps in the overall nourishment of the hair. However, some people might give up on it since it may take longer than expected to show the desired results.
Why should you buy a Bondi Boost hair growth spray?
The formulation for a very concentrated leave-in conditioner

Non-greasy and lightweight

Helps to recover bald spots

It smells highly tropical.

Infuses the scalp with a vitamin B5 and essential oil combination.

The scalp is stimulated and nourished by this product.

Cruelty-free

Non-GMO ingredients
Cons
Some consumers reported itching of the scalp as an adverse effect

Expensive

Might take longer than usual to show desired results
Some Bondi Intensive Growth Spray Alternatives:
Customer Insights
Customers using the Intensive Growth Spray from Bondi Boost have loved the product. Those experiencing postpartum hair loss reported seeing new growth and newborn hairs rejuvenating their thinned-out hair. Take a look at some customer insights below.
Mariah said, "I was suffering from alopecia when I found out about this game changer. Loved it so far. Helped me recover my bald spots. The pricing can be an issue for some, but the overall effect is superb."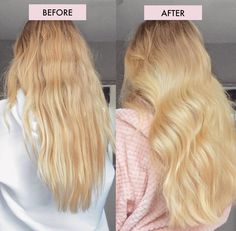 Bon says, "My hair never felt so smooth, this product is amazing. I feel this might be a trend-setter."
You Might Like: Culler Beauty Reviews | True To Its Claims? (All Products) 
FAQs | Bondi Boost Hair Growth Reviews
Does Bondi Boost really make your hair grow?
The products, according to Bondi Boost, aim to protect, nourish, and help minimize the symptoms of hair aging. People are amazed by their hair growth and how much better it feels. Many people have witnessed baby hair on their scalp within a few weeks of using the products from Bondi Boost.
How fast does hair grow with Bondi Boost?
People observed significant changes in their hair length and structure — some in as little as two weeks. However, for some the desired results appeared in as long as three months. 
Can one use Bondi Boost every day?
Bondi Boost advises using it three times per week for best effects.
Where can you buy all these products?
All these products are readily available on the official website and are also available on various other e-commerce platforms.
Cessation | Bondi Boost Hair Growth Reviews
Every woman's dream is to flaunt their perfect skin and perfect hair everywhere they go. Choosing the correct brand to help you achieve this goal is the biggest hassle, and we are here to make your search hassle-free. The Australian-owned Bondi Boost Hair Growth regime is designed to achieve the ultimate hair goals every woman has and make their dreams of having perfect hair a reality. The pricing of some of its products might be an issue for some, but the results are worth the money.
We hope your curiosity about Bondi Boost Hair Growth Reviews has now been quenched, and we help you make a practical and effective decision. For more such queries, don't forget to write to us in the comments section below. We would love to hear from you.