Countless adolescents and adults deal with the problem of acne on their faces. Acne could be one of the sources of someone's unnatural psychosocial behavior. Various factors contribute to the formation of acne, puberty, and hormonal changes being the most common. Fortunately, there are many treatments available for acne. You only need to find the right one. There are numerous acne products in the market capable of treating mild to severe acne. Gels, cleaning lotions, and foams, as well as leave-on products and treatments, are a few examples. CeraVe is a brand popular for its skincare products. Let's begin analyzing CeraVe Acne Control Gel Reviews to check whether this popularity is worth it.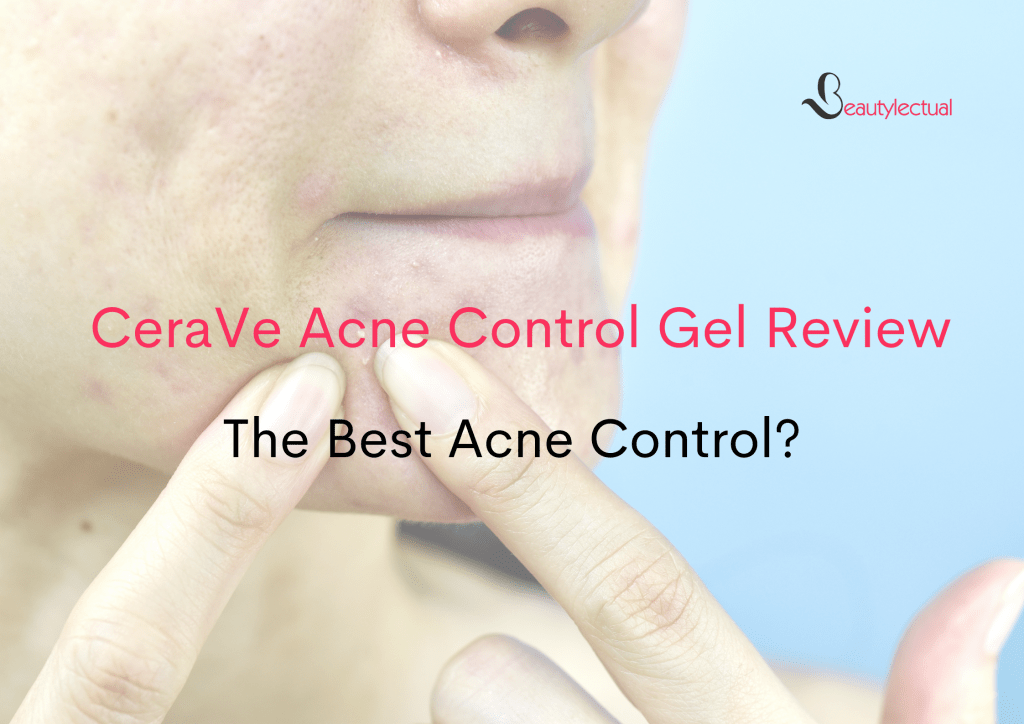 Dermatologists create CeraVe products to treat various skin conditions, including acne, eczema, and psoriasis. Its latest best-seller, the Acne Control Gel, is considered to be one of the best at-home treatments available in the market. But how does it work? Is it really worth the hype? Let's continue reading these honest CeraVe Acne Control Gel to find out the same.
You Might Also Like: Genie Instant Line Smoother Reviews | An Effective Solution?
CeraVe Acne Control Gel Reviews | What Makes It One Of The Best?
CeraVe as a brand was started in 2005 by dermatologists themselves. These dermatologists wanted to acknowledge skin conditions like acne, eczema, and psoriasis by developing skincare products with three essential ceramides and revolutionary technology that could prevent these skin conditions by restoring the skin's natural protective barriers. The Acne Control Gel is developed to do the same. 
Sale
CeraVe Salicylic Acid Acne Treatment with Glycolic Acid and Lactic Acid | AHA/BHA Acne Gel for Face to Control and Clear Breakouts |1.35 Ounce
[ACNE TREATMENT FOR FACE WITH BHA/AHA EXFOLIANT] Formulated with Salicylic acid, a beta-hydroxy acid (BHA), to help clear acne & prevent new breakouts and alpha hydroxy acids (AHA), a blend of Lactic and Glycolic Acids, to help smooth and soften skin
[PORE MINIMIZER] Helps to minimize the appearance of pores & reduce blackheads. Also formulated with Niacinamide to help soothe skin and Hyaluronic Acid to help maintain skins natural moisture
[ ALCOHOL FREE & HYDRATING GEL ] fragrance free, paraben free, oil free, and non-comedogenic skin care. Formulated without drying alcohols like denatured alcohol, commonly found in acne spot treatments, which can cause excessive dryness.
CeraVe Acne Control Gel is formulated with three essential ceramides, almost identical to those already present in your skin cells, that claim to penetrate deep into the skin and fill in the gaps within your skin cells and help your skin to lock in moisture and scoop out the impurities. CeraVe further promises that salicylic acid is used to treat acne and avoid potential outbreaks, while alpha hydroxy acids, aka AHA, clean and soften skin.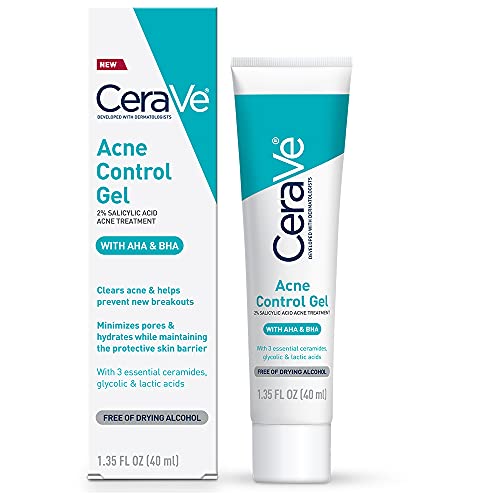 The CeraVe Acne Control Gel is considered a lightweight, moisturizing, topical acne treatment, including moderate exfoliation with AHA and BHA. This property minimizes the appearance of pores. It is further induced with skin relaxing niacinamide, and it does not interfere with the skin's natural protective barrier and prevents skin from drying out. 
CeraVe Acne Control Gel Ingredients
Salicylic Acid (BHA)- Salicylic Acid is derived from the barks of plants like willow and meadowsweet. It promotes skin's natural shedding and exfoliation to eliminate dead skin cells and reveal fresh-looking healthy skin from underneath. It can also help in keeping pores clear of any impurities, which can help reduce acne. Besides acne, it also helps alleviate psoriasis symptoms by reducing scaling and preventing any future occurrence.
Niacinamide – Niacinamide is also known as Vitamin B3 that has antioxidant properties that help calm down the skin. It keeps the skin hydrated by reducing moisture loss and preventing dryness and flakiness. Niacinamide is a versatile ingredient that is gentle on all skin types. In addition to that, it can also be useful in improving skin discoloration and any environmental damage. 
Ceramides – Ceramides aid in the formation of a barrier that prevents skin permeability. This seals moisture into your skin, preventing irritation. It may also aid in the protection of your epidermis from environmental damage.
Glycolic and lactic acid (AHAs) – AHAs operate as exfoliants as well as lightening uneven pigmentation and smoothing up skin texture, which results in healthy-looking skin and reduced wrinkles and fine lines.
It should be noted that CeraVE Acne Control Gel is free of parabens, oils, fragrances, and drying alcohol. However, because it contains AHA that increases skin's sensitivity, it should only be applied in the evening when the sun has already set; and if used in the daytime, do not forget to layer it with sunscreen to prevent sunburn. 
Benefits of CeraVe Acne Control Gel
Dermatologist-tested

Treats acne and prevents potential breakouts

Smoothes out skin texture

Improves skin discoloration

Potentially cures other skin conditions such as eczema and psoriasis

Keeps the skin hydrated throughout the day

Oil, paraben and fragrance-free

Non-comedogenic
Drawbacks of CeraVe Acne Control Gel
 Might cause skin irritation at the beginning 
CeraVe Acne Control Gel Reviews | Customer Insights 
Jessica says, "CeraVe has done an outstanding job with Acne Control Gel. It is extremely effective in treating acne. It has been 3 weeks, and I can already see the difference. My skin has become cleaner and healthier. I am going to keep using it for the rest of my life."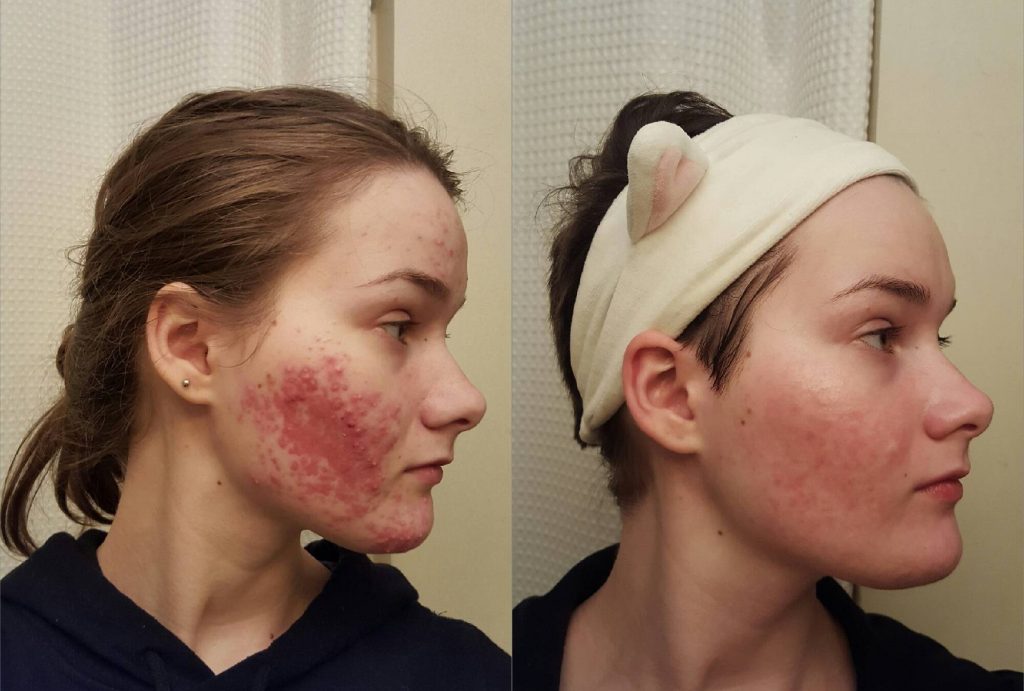 Eva says, "I have no idea how but the condition of my skin has become so much better after using CeraVe Acne Control Gel. I have had severe acne on my face since my teenage years, which I thought would go away as I grew up. However, that did not happen. I came across this product a few months back, and let me tell you, it is the best you would find. My acne has completely gone, and only the scars remain, which are reducing slowly. My skin has become so healthy, and I can feel the glow."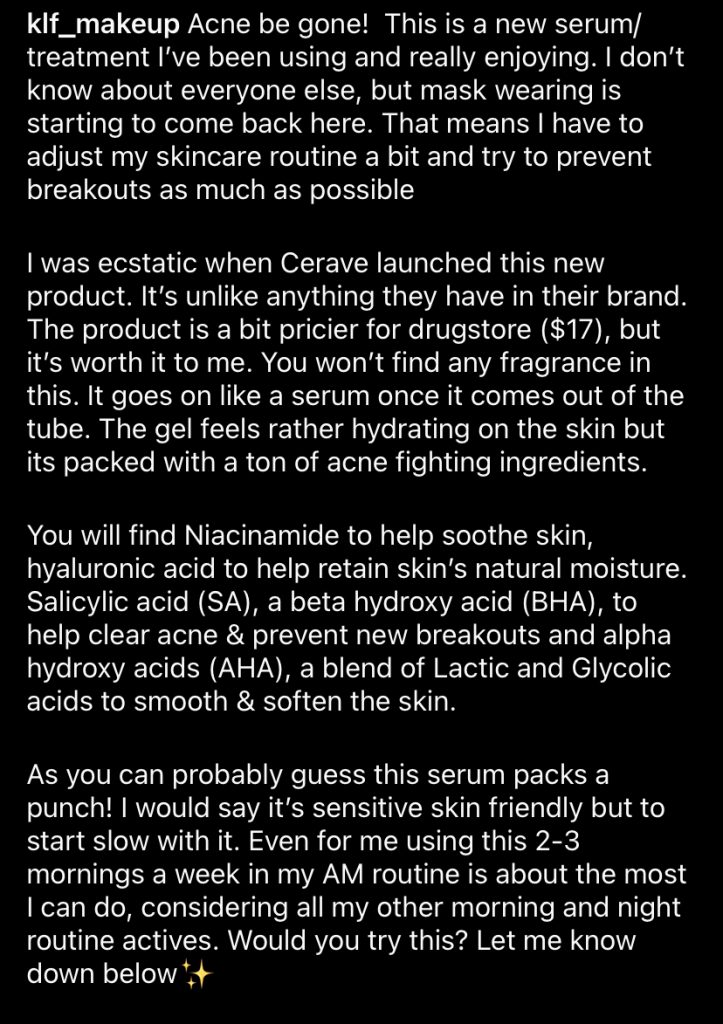 Alisha says, "It has been a month of using CeraVe Acne Control Gel, and I am obsessed. I use it every day. It does not cause any irritation and dryness, and my skin has stopped breaking out."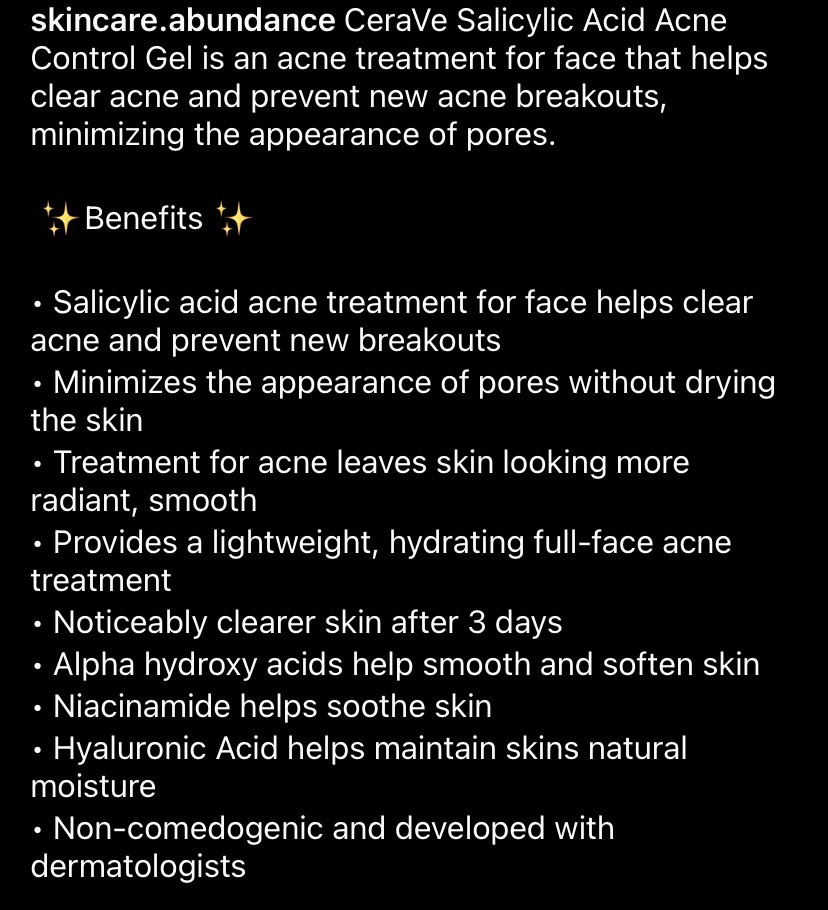 Let us look at the other side of the customer reviews as well.
Ally says, "CeraVe Acne Control Gel does not work as promised. It's been weeks, and my acne is the same. I am still hoping that it will work."
Sarah says, "I used CeraVe Acne Control Gel with the hope that it will minimize and clean my pores, but it did nothing. The consistency is kind of runny which did not actually bother me except that it does not work as promised. However, it moisturizes great."
Like every other skincare, CeraVe Acne Control Gel works differently on everyone. However, it has shown positive results to the majority of the users and is not too expensive. So, it might be considered a safe product to try at least once.
FAQs | CeraVe Acne Control Gel Reviews
Where can I buy CeraVe Acne Control Gel?
CeraVe Acne Control Gel is available on the official site of CeraVe as well as on various e-commerce platforms such as Amazon. 
How to use CeraVe Acne Control Gel?
Cleanse your skin before applying CeraVe Acne Control Gel

Apply a thin layer of the product to the acne-affected area. 

Apply it once a day (recommended in the evening) initially because excessive dryness can occur a few times in the beginning. 

After a week of already using it, start applying twice or thrice a day.

Do not forget to wear sunscreen when applied in the daytime.

If burning or peeling occurs, visit a doctor. 
What are the side effects of CeraVe Acne Control Gel?
CeraVe Acne Control Gel can cause a few skin reactions at the beginning, such as irritation, peeling, itching, and redness which would go away in a few days of use. However, if these reactions continue for more than 5 days, we recommend that you seek medical attention. 
See Also: Cindy Crawford Skin Care Reviews | Revealing All Secrets!
Conclusion | CeraVe Acne Control Gel Reviews
After going through all of these CeraVe Acne Control Gel reviews, it could be concluded that it is a 4/5. This product has been ranked number 1 by dermatologists in its efficiency in treating acne and moisturizing. Acne Control Gel is formulated with AHAs and BHA that help gently exfoliate the dead skin cells, regenerate skin cells, and improve skin texture. They also provide immense hydration to the skin and prevent flakiness. This product is also induced with three essential ceramides and niacinamide that helps in restoring the skin's natural barrier to stop impurities from entering and calming the skin respectively.  
Resulting in reduced acne, smoother skin, even skin complexion, improved skin texture, and reduced pores, CeraVe Acne Control Gel is definitely a must-try. It is ideal for all skin types and can be used at any age. If you do try it out, let us know how it turned out for you. We hope you find these CeraVe Acne Control Gel reviews insightful and of your help. Suggestions and questions are always welcome in the comments section below.