Are you searching for honest Cindy Crawford Skin Care Reviews? The need for skincare is inevitable. For some people, skincare is embedded into their daily routine, and for some people, skincare seems unnecessary. But, it is an essential part of our life. It is not meant to apply a ton of products on the face but to follow proper skincare. Minimal products are fine, as long as you don't compromise with their quality. Remember, if you take care of your skin, your skin will take care of you. It is a two-way investment. While we know, you are diligent enough to know what to use and what not to, but a little help is always required. Therefore we are here to help you with one such brand that has been hyped for a few years now. Is it worth it, though? Let us find out in this report.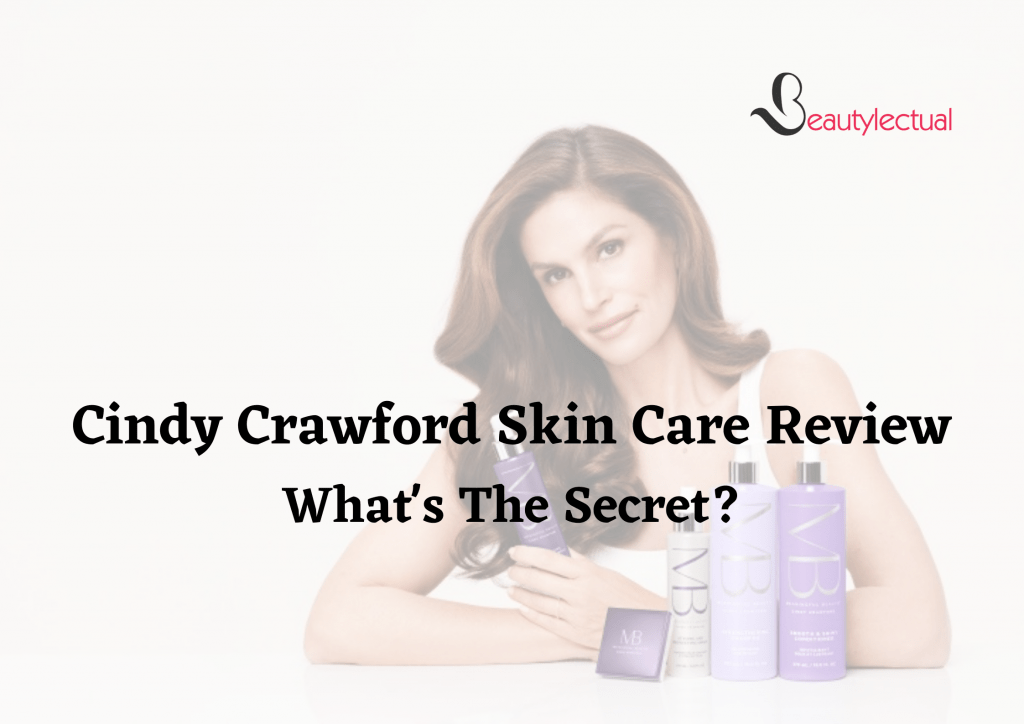 Our skin is the most delicate part of our body, exposed to baleful chemicals and harmful environmental pollutants. Because of our lifestyle, our skin tolerates and goes through a lot. We indeed must thank our skin for it. Earlier, skincare products were not as effective as now as scientific formulations and advanced research are used to make them. In recent times, the skincare industry has taken a plunge, and we have witnessed a spike in the number of brands. But, let's see if Meaning Beauty, Cindy Crawford's Skincare line is ahead of its competitors or not.
You Might Also Like: Halo Tinted Moisturizer Review | Too Good To Be True?
Cindy Crawford Skin Care Reviews | The Modern-Day Skincare Line?
Since its launch in 2009, women have been raving about Meaningful Beauty. American Superstar Cindy Crawford and French skincare expert Jean-Louis Sebagh collaborated and launched their brand, Meaningful Beauty, an anti-aging skincare line that offers a plethora of skincare and haircare products that's no less than a blessing for women. This revolutionary skincare brand is made from bioengineered, organic ingredients. The main ingredient used in all the products of Meaningful Beauty is Superoxide Dismutase (SOD), extracted from French melon that adds to the potency of the products.  The anti-aging products are designed to deliver energy to aging skin cells, promote the natural production of healthy collagen and elastin, giving a visibly smoother, tighter, firmer, and younger-looking skin.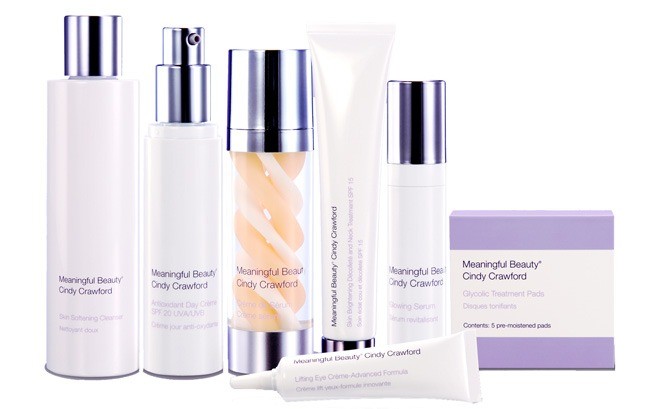 No one in America is unaware of how young Cindy's skin looks in her 50s. And for people who wonder its secret, the answer is clear: Meaningful Beauty's skincare products. As our skin ages, it loses many essential nutrients, becoming thin and starting to hang. The exclusive formula of Meaningful Beauty is designed to help boost skin resilience and visibly reduce the signs of aging. Plus, it's naturally enriched with many skin-lifting ingredients such as lipoic acid, coenzyme Q10, and minerals that are designed to help restore the appearance of youthful and radiant skin. However, there was a controversy about Meaningful Beauty in the past as people claimed that not the product but Cindy's genetics are why her skin looks young. Now, let's clear all the fog about Cindy Crawford's Meaningful Beauty by having a close look at some of its popular products.
The Best Of Cindy Crawford Skincare
Meaningful Beauty Crème De Serum
Crème de Serum is a facial treatment that combines the effectiveness of serum and creme in one go. It is powered with a triple helix formula that heals the skin damages done due to aging. The antioxidants present in the serum deliver moisturization to dry skin. Forming a protective layer on the skin, Crème de Serum ensures the skin's natural moisture level is not lost. Daily use of the serum has eliminated the signs of aging such as wrinkles, fine lines, age spots, dry skin, uneven skin tone. The serum restores the lost elasticity and firmness of the skin. If incorporated in the night routine, the serum gives the best results, i.e., applied at night before bed.
Sale
The Crème de Serum is made by combining Super Antioxidant Melon Complex, Vitamin C, Retinol, Anti-Aging Peptides, Hyaluronic Acid, etc. Super Antioxidant Melon Complex is derived from the stem of French melons. When applied to the skin, they stimulate collagen production, improve the skin's elasticity, firm the sagging skin, and improve skin tone. Vitamin C rejuvenates the skin and makes the skin brighter, which becomes dull due to aging. Retinol is a premium anti-aging ingredient with skin-plumping benefits and can boost the skin's collagen and elasticity production level. Hyaluronic Acid's primary function is to provide moisture to the dry areas of the skin. With age, the skin's moisture decreases, and Hyaluronic Acid helps to make the skin soft and supple. In addition to all these, Creme de Serum has Glycerin,  Hydrogenated Vegetable Oil, Cholesterol, Iron Oxides, Titanium Dioxide, etc.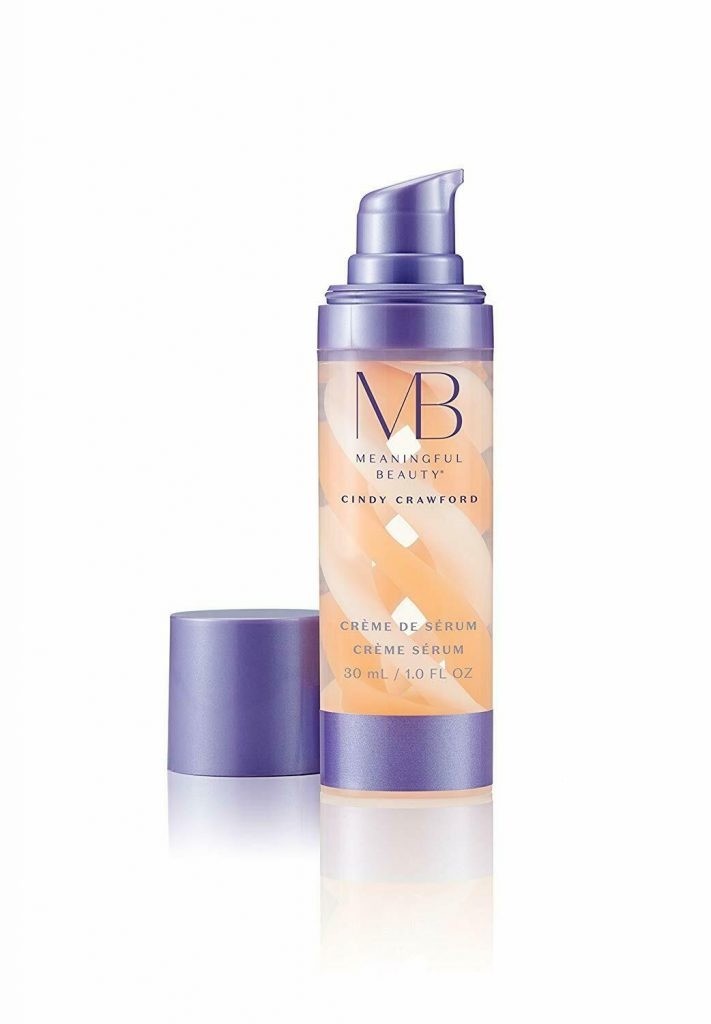 Perks Of This Serum
Evens the skin tone 

Hydrates the skin and keeps it moisturized

Restores the skin's lost elasticity

Firms and tightens the skin 

Visibly reduces the signs of aging
Drawbacks Of This Serum
May cause skin irritation depending on the skin's sensitivity

Due to the inclusion of Retinol, it is not recommended for pregnant women and lactating mothers to use this serum

Not for children below 18 years of age 
Meaningful Beauty Wrinkle Smoothing Capsules
The Wrinkle Smoothing Capsules of Meaningful Beauty are widely preferred due to their reasonable price and effectiveness. Due to aging, the skin often becomes dry, rough, and uneven. This happens because our body stops producing the amount of collagen that it should. This eventually makes the skin thin and loose. Meaningful Beauty's Wrinkle Smoothing Capsules work majorly to moisturize, plump the skin and lift the surface cells to smooth the appearance of fine lines, wrinkles, crow's feet. You should apply the content of the capsules to the mouth, eyes, and forehead. When used, the range of pills hydrates the skin and gives a more youthful appearance.
Sale
The formulation of the Wrinkle Smoothing Capsules is based on the advanced Melon Extract, Hyaluronic Acid, Jojoba, Myristoyl Pentapeptide-8, Jojoba. When it comes to anti-aging, Hyaluronic Acid is the clear winner. Hyaluronic Acid makes the skin plumper and evens the skin tone. Jojoba is a humectant, and it attracts water onto the top layer of the skin. It helps to retain the moisture level of the skin. Myristoyl Pentapeptide-8 is a collagen booster and a synthetic peptide containing aspartic acid, arginine, glycine, and lysine residues. It gets penetrated quickly, more plunging into the skin, and stimulates collagen production.
Perks Of These Capsules
Eliminates wrinkles

Reduces visible signs of aging 

Makes the skin soft and supple

Keeps the skin hydrated for a long time

Heals the damaged skin 

Easy to use

Makes the skin plumper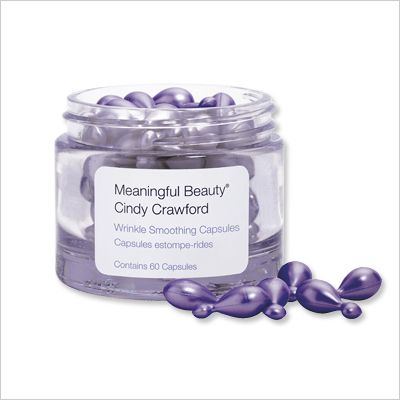 Drawbacks Of These Capsules
People with sensitive skin might face some adverse skin reactions such as skin redness and skin swelling
Meaningful Beauty Lifting Eye Crème
The Lifting Eye Cream is one of Meaningful Beauty's most purchased products, featuring Melon Leaf Stem Extract and other hydrating ingredients such as Aloe Vera Leaf Juice, Glycerin, etc. The pandemic and technology have changed everyone's life. Now, people are always glued to their computer screens. The blue light emitted from the computer screen is not suitable for both the eye and the skin. The skin gets dry and becomes darker, causing dark circles. Thus, the Lifting Eye Cream is developed to reduce dark circles and puffiness from the skin around the eye. The moisturizing effect of the cream keeps the skin soft and moisturized for about a whole day.
Sale
Melon Fruit Extract is enriched in many skin firming nutrients such as Potassium, Copper, Vitamin K, Vitamin C, etc. By boosting up collagen production, Melon Extract makes the skin healthy, radiant, and glowing. For clear skin, Aloe Vera Leaf Juice Extract is a suitable option. The antioxidants present in Aloe Vera protect the skin from radical skin damages. Glycerin is a humectant, which means it relieves skin dryness, hydrates the skin, and makes the skin look refreshed. The antimicrobial properties of Glycerin keep the skin protected from any skin condition like dermatitis. In addition to all these, other ingredients present in the cream are Hydrolyzed Hazelnut Protein, Safflower Oil/Palm Oil, Bisabolol, Hydrogenated Vegetable Oil, Alcohol, Cetearyl Alcohol, etc.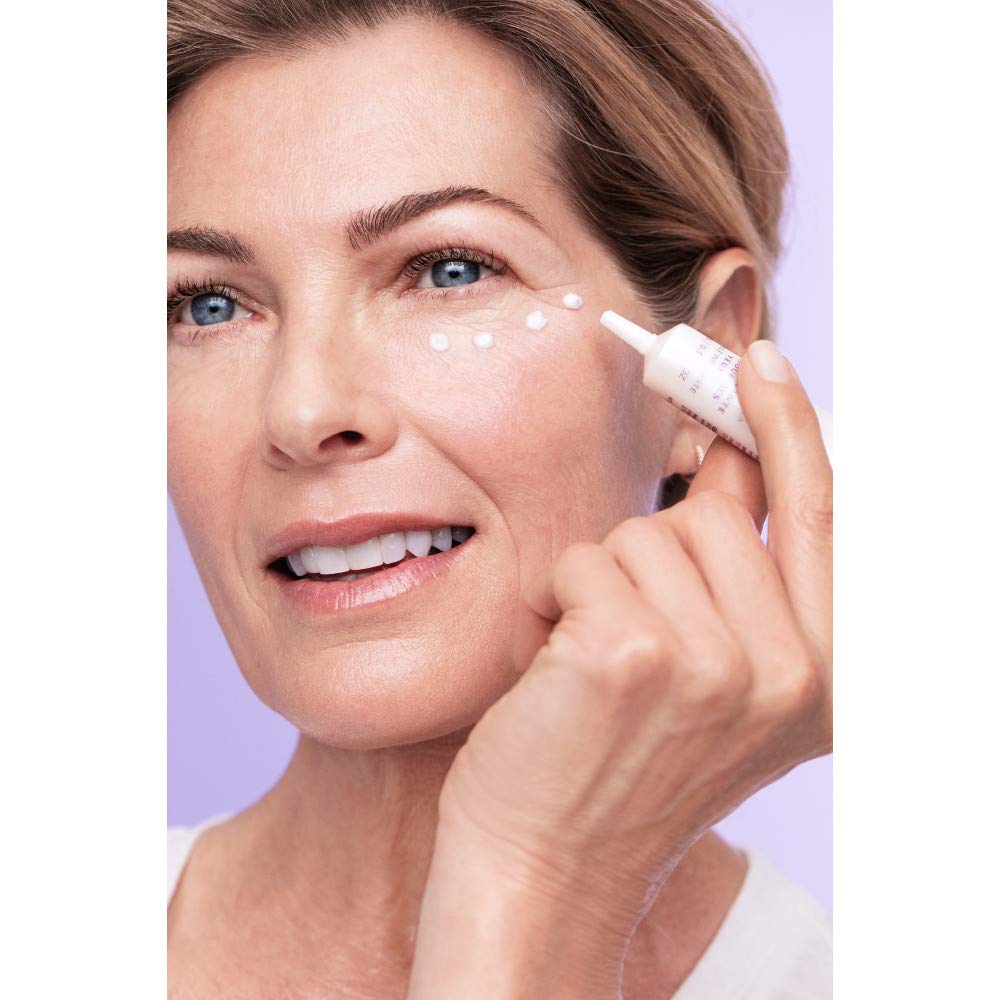 Perks Of This Cream
Reduces puffiness from the skin around the eye

Provides support to the skin of the eye

Makes the skin look refreshed

Removes dark circles and wrinkles

Light-weight

Lifts the appearance of the eye
Drawbacks Of This Cream
Not a reasonable price according to the quantity 

According to few customers, the eye cream stings upon application
Meaningful Beauty Glowing Serum
Meaningful Beauty Glowing Serum is one of the most hyped-up serums. Dr. Sebagh calls this serum his "model's secret." The vitamins and minerals present in the serum reverse the signs of aging and reduce environmental damages. As we all know that our skin becomes dry and dull due to aging, the Glowing Serum brightens the skin upon applying. Within a few days of use, it brings a noticeable change. The serum works as an antidote to calm and soothe the inflamed skin. The Glowing Serum plumps the skin and helps retain its natural moisture barrier.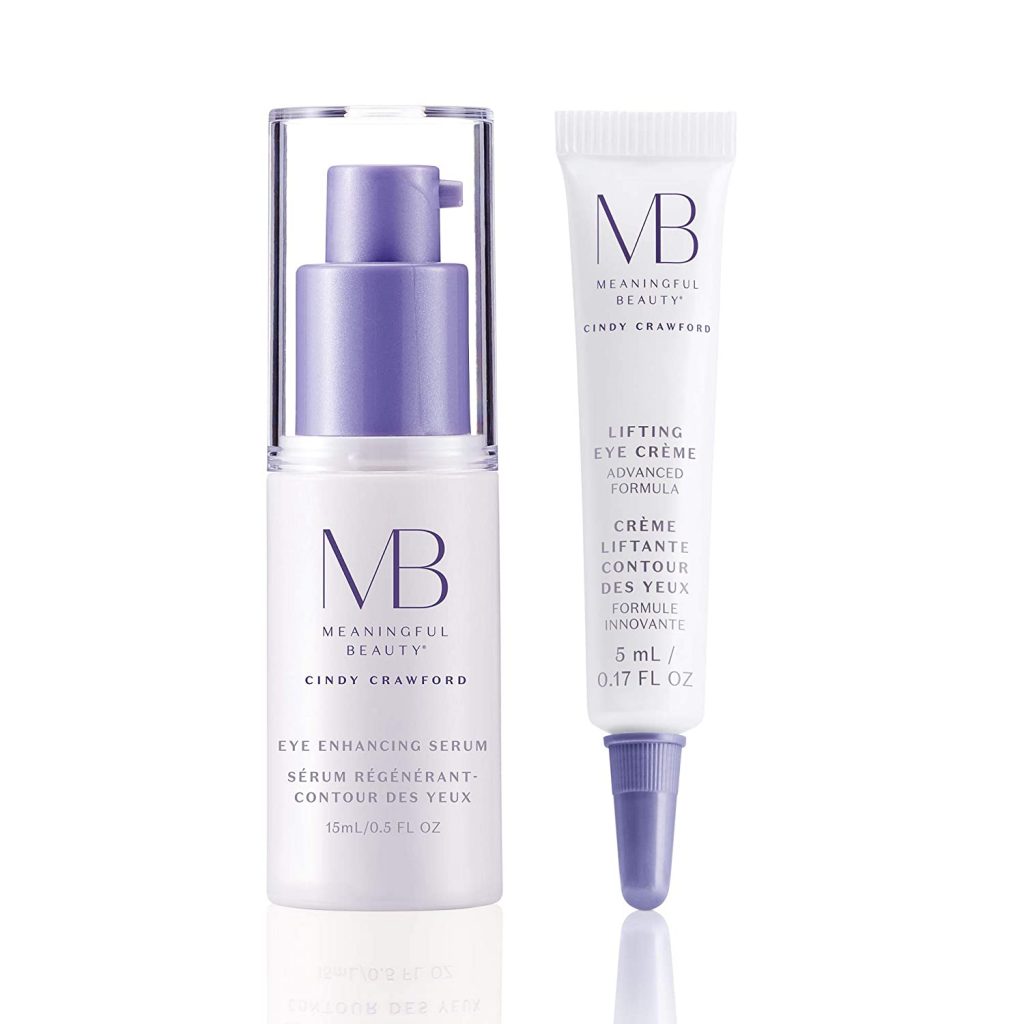 The serum is formulated with Soy Protein, Minerals, Marine Botanicals, and Antioxidants. Soy Protein reduces the skin chappiness and dryness of the skin. It makes the skin look glowing and young. Soy Protein is enriched with Vitamin E and fatty acids, the skin brightening and plumping agents. Butylene Glycol hydrates and conditions the skin's topmost layer. It exfoliates the skin and removes the dead skin cells, which in turn lightens the skin complexion. Pumpkin Fruit Extract is formulated with Vitamin A and C; both are collagen boosters and potent reducers of skin inflammation.
Sale
Perks Of This Serum
Revitalizes the skin complexion

Paraben-free

Relieves the dry and chapped skin

Hydrates, moisturizes, and nourishes the skin

Makes the skin look radiant

Priced reasonably
Drawbacks Of This Serum
Due to the citric acid, the serum can irritate acne-prone skin
Cindy Crawford Skin Care Before and After | Customer Reviews
Jenna says, "I have been using the Wrinkle Smoothing Capsules, and I'm obsessed about it. It is one of the few products that have worked on my skin. It has completely reduced my wrinkles in a matter of two months, although my fine lines are faintly visible. I always apply the capsule when I am about to sleep, and I have noticed my skin has become relatively firmer."
Sara says, "Upon my friend's recommendation, I purchased the Crème de Serum by Meaningful Beauty. I don't think I made a wise decision. My friend was pleased about the serum and praised it a lot; however, my skin started to burn just as I applied it. I have susceptible skin, and I feel it is the reason for my skin burning. For people with sensitive skin like me, I would recommend first conducting a patch test before applying."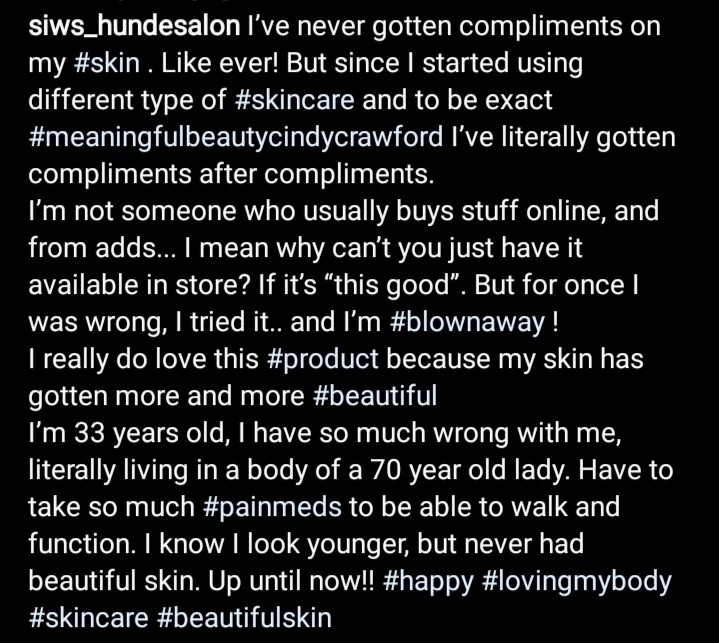 FAQs | Cindy Crawford Skin Care Reviews
Is Meaningful Beauty suitable for any age?
Meaningful Beauty By Cindy Crawford is an anti-aging skincare and haircare line. But this does not limit people below 50s to use the products. As rightly said, the sooner you use anti-aging products, the better it is for you. So, Meaningful Beauty can be used by people of every age group.
Is Meaningful Beauty safe?
Meaningful Beauty by Cindy Crawford is formulated with a blend of organic ingredients sourced from farms, the hero ingredient being an ancient French Melon. However, for sensitive skin and acne-prone skin, the products can cause skin irritations.
Where can I buy Meaningful Beauty?
You can purchase all Meaningful Beauty products from e-commerce websites like Amazon or Meaningful Beauty's official website.
Does Meaningful Beauty reverse aging?
Yes, Meaningful Beauty is an anti-aging skincare line that reverses the aging process. Even some of its products delay the aging process.
See Also: Mented Cosmetics Reviews | Makeup For All Skin Tones?
Cessation | Cindy Crawford Skin Care Reviews
Finally, we feel it is time to put an end to the Cindy Crawford Skin Care Reviews. Meaningful Beauty is a premium skincare line created by Cindy Crawford and Jean-Louis Sebagh. The entire skincare range has anti-aging benefits. The hero ingredient present in almost every product is Superoxide Dismutase (SOD), derived from French Melons. The products have successfully revitalized the dull skin for most of its users and made it look radiant and bright. Meaningful Beauty is said to be Cindy Crawford's secret of young and glowing skin. Many customers have poured in positive feedback, praising the products' effectiveness.
However, a particular section of people has claimed that Meaningful Beauty products have caused skin irritation for sensitive skin, acne-prone skin, and broken skin. Plus, another thing to note about Meaningful Beauty is that not every product is free of parabens. To evade these potential adverse effects, we would recommend conducting a patch test for everyone before use. We hope our review was helpful, and in case of any doubts, please feel free to use the comment box. We promise to get back to you as soon as possible.