What if you want to color again?
The existing dye will settle on your hair, and the color you wish to apply will not get the highlighted look.
It will hide the original color inside the saturated before shade.
Generally, we wait for the color to simmer down and reduce the visibility.
Only then did we decide to cover it again with another dye.
I'm surprised how we confidently go color our hair again without thinking about the existing dye that settles down.
Dyeing also causes irritation and some damage to the scalp.
In my opinion, we need to heal and nourish our hair before coloring it again.
Most of the Color Prep Reviews will explain the same thing. 
Ripping the hair off the saturated dye and getting it prepared for further dyeing is its primary purpose.
Color Prep cleanses and attempts to heal your hair.
Removes dye deposit and gives your hair nutrition for another coloring session.
Using Color Prep will provide you with confidence in hair coloring which is clean and does not affect your hair. 
Also Read: New Nordic Hair Gro Reviews | The Perfect Haircare Supplement?
Color Prep Reviews | Does it work?
Color Prep is a two-bottle formula.
It looks like a hair dye in terms of looks and application, but it is the opposite.
The removal process is the hardest if you're used to dying your hair with bold and dark shades.
The dye settles on your hair, and it does not end up looking good.
Over some time, dyeing can result in saturation of dye on your hair.
That results in your hair looking off tone and off-key.
The existing color does not look good, and dyeing them again is not an option.
You must not dye your hair when it settles down.
The color is also affected as well as the health.
Hair health deteriorates when you continue to dye them from time to time.
They don't get a healing phase to breathe. 
Hair becomes brittle and rough, and thus, you shouldn't do excessive coloring.
It would be best always to wait for your color to wear off or use something like Color Prep.
Color Prep removes the sludge dye that has been settled over the years.
It is the best solution for somebody to gear up to get a new color done.
Also, it has healing properties and also improves overall hair health.
It is rejuvenating for your hair.
Let them catch a break and breathe.
Hair color treatments can be exhausting for hair, and you need something to cool it off.
Preparing your hair for dyeing is a wise step, and Color Prep is just the perfect product. 
What Are The Ingredients?
Hydroxyethylcellulose
Hydroxyethylcellulose is a non-soluble polymer that thickens, binds, and forms a thin coating on hair.
It hydrates, emulsifies, and retains water in the hair, and it is known for its thickening quality; it is present in almost all hair care products.
Polymers increase stability which improves the look and texture of hair.
Reduces the toxicity of other products in the formulation and makes it more gentle for your scalp.
Also, it increases the shelf life of your hair products. It makes your hair softer and shinier. 
Xanthan Gum
Xanthan Gum is one of the best viscosity modifiers.
It has thinning properties and makes it very easy for consumers to use.
It is used as styling and shining gel most of the time and it has an excellent hold on the hair and enhances the effect of other ingredients in the mix.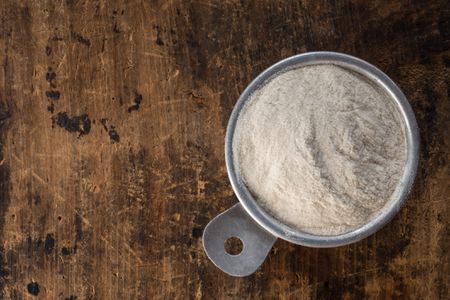 Aloe Vera Leaf Extract
Aloe Vera works for strengthening hair as it is rich in fatty acids.
Keep your hair follicles healthy. Absorbs and controls greasy hair.
Aloe Vera has an anti-inflammatory effect and handles issues on your scalp.
Also, aloe vera extracts fix dandruff, itchy scalp, redness, and scaly scalp. 
Hydrolyzed Soy Protein
Increases shine and retain water in the hair.
Moreover, it enhances the overall texture and feel of your hair.
Additionally, it manages volume and makes your hair more handleable.
It has moisture-binding properties and retains moisture in your hair for a long time.
It smoothes hair and also strengthens hair fibers.
Further, it increases tensile strength and starts healing your hair from exposure.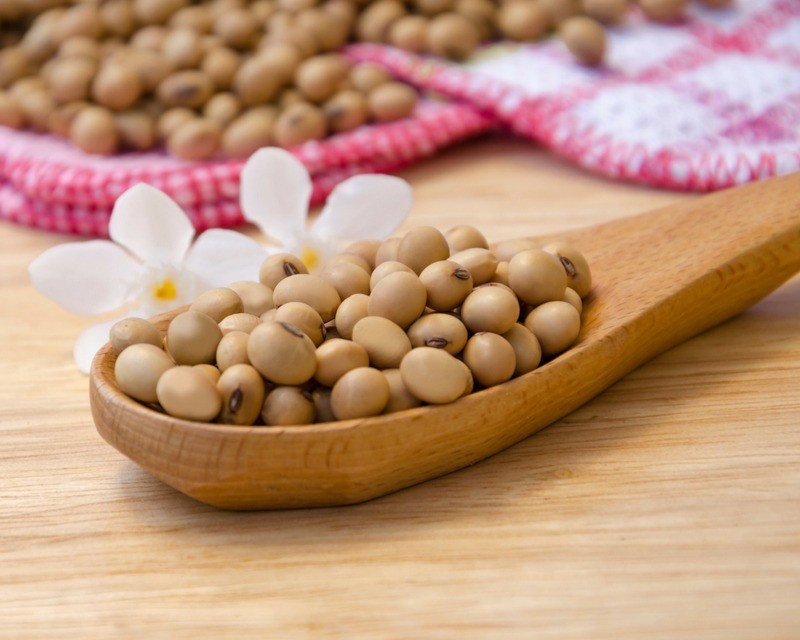 Citric Acid
Improves blood circulation and stimulates hair follicles.
It has a warming effect on your scalp.
Citric acid removes dead skin cells and exfoliates your pores to cleanse them, and it promotes a healthy scalp and hair.
Provides relief and calm to itchy scalp.
It has antioxidant properties and is very effective in strengthening your follicles.
It makes your hair shiny.
Coat your strands with a glossy protein.
Plus, it acts as a natural bleaching agent and speeds up the process when exposed to sunlight.
Removes excess oil from hair and promotes healthy hair. 
What Are The Benefits?
Eliminates Hair Colour
Color Prep is a formula that looks to remove the saturated sludge of hair dye sitting.
Since it is mainly to get your hair ready for dyeing, it is essential to prep your hair before you dye it again.
Removing the stained and saturated dye from the hair helps when going for a new stain—a smooth and easy transition for your hair. 
Ingredients
There are hair and skin-friendly ingredients which do not harm or contain any chemicals and all clean ingredients.
All of them help to hydrate and keep the scalp healthy.
Similarly, it increases the shine and texture of hair.
Components are commonly present in shampoos and conditioners, so it is proven that they do not cause any side effects.
They enhance each other's development and work together as a team. 
For Hair Transitions
The entire purpose of using Color Prep is to prepare your hair for the next dye.
Over the years, we have exposed hair to many colors and shades; it is time to let them rest for a bit finally.
Removing the stains and remains of the settled dyes helps your color look better and not under the influence of your previous color.
Your dyed hair needs to look fresh. It helps get you better color and get rid of the prior exhaustion.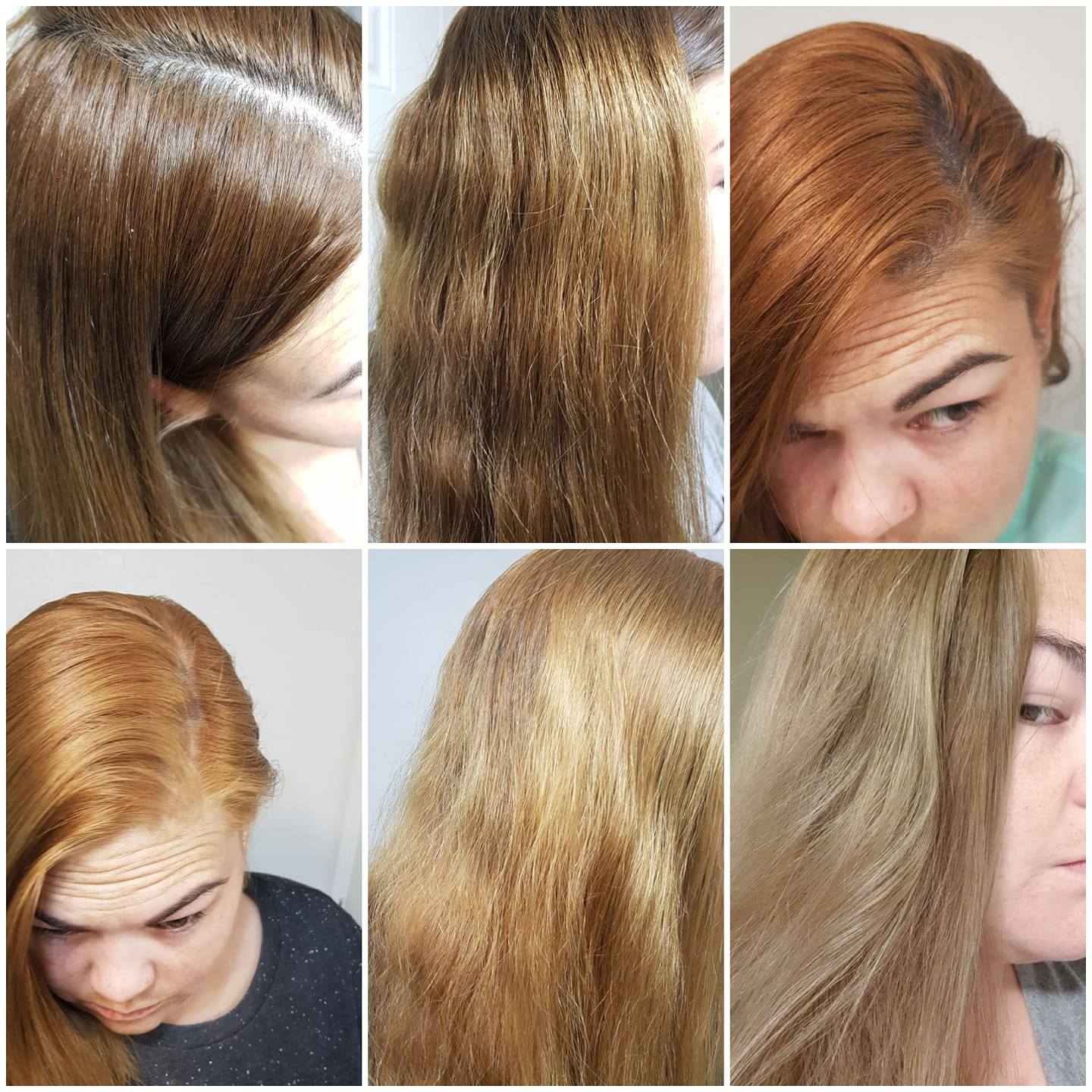 Healing
It Heals and rejuvenates your hair. Brittle and damaged hair does not do well with dyes and gets worse.
Healing your hair and reducing the damage is very important. Color Prep has healing properties and treats your scalp gently.
Reduced scalp issues and promotes a healthy scalp.  
Shiny Hair
It returns the shine and gloss in your hair, and it aims at creating a coating over hair to make it look shinier.
Nourishing
Nourishes and rejuvenates your hair, providing it with nutrients and vitamins. They nourish hair and maintain hair health.
It is excellent for keeping your hair fed and not the deficit. 
Any Negatives?
Color Issues: There have been multiple complaints about the color changes. Most of the users say that their base color has not returned to normal.
So many women complained that their hair had changed colors and it did not look pleasant. 
How To Apply Color Prep?
Add the contents from bottle 1 to bottle 2

Shake the mix well

Wear your gloves and apply the mixture evenly to your hair

Apply it to clean and dry hair 

Focus on your color to be removed

Gently work the formula through your hair and massage it in your hair for it to evenly spread.

Cover your hair with the hair cap and only keep it for 20 minutes, no longer than that

Shampoo your hair in warm water, and then rinse for 20 minutes

Shampoo your hair again and rinse for an additional 5 minutes; the longer you rinse it for, the better results, you'll see

You need to rinse all of it as if it settles in your hair; then it will leave a residue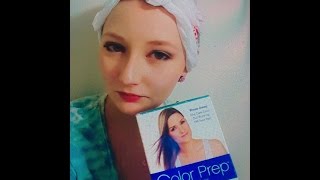 Customer Ratings | Before and After | Color Prep Reviews
Marjorie says, "Color Prep has been very helpful to me. I used it after 3-4 years of dyeing my hair and was very skeptical about the usage. Fortunately, I followed all the instructions given, and it seemed to work for me. All the dye settled in my hair had been cleaned up, and I could see the natural color of my hair. I felt my hair was on the verge of healing, and it felt very healthy. It was obvious that the sludge that had lodged in my hair was finally removed. We can use it twice or thrice, but we should refrain from using it more than twice. Overall amazing!"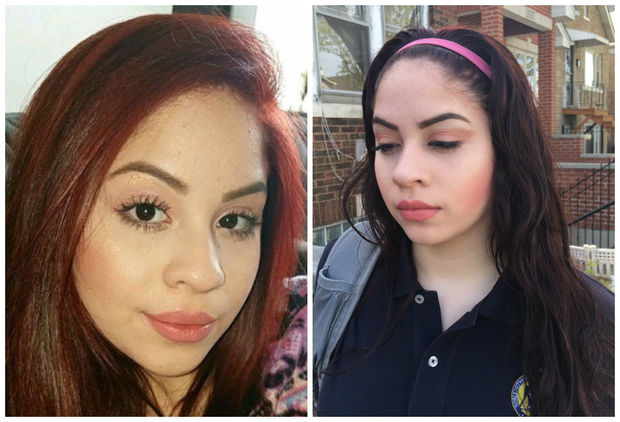 Valerie says, "As all the reviews read, I was tired of dying my hair, and they felt exhausted. I wanted something to take the settlement due out and give my hair life. They were fragile and thin. I bought Color Prep to do so. The settled down dye, and tired hair was recovering. There was a coat on my hair, and it looked very soft. I was pretty disappointed when my color changed so badly.
Maybe it was the time limit; the 20 minutes timer led me to believe that the longer we keep it, the better it works. It does not work that way. Keep it only for 20 minutes and rinse it more. There is a way of applying it, and it is a skill. You need to go through the instructions twice and then apply it properly."
FAQs | Color Prep Reviews
Where can I get Color Prep? 
You can get Color Prep on Amazon, Walmart, and all third-party retail sites. You can also get it in stores.
It is not difficult to find, and you can get your hands on it quickly. 
How to use Color Prep? 
As mentioned above, there is a specific skill to use Color Prep. You need to mix the two bottles to make a solution.
You need to apply it evenly and keep it for 20 minutes. Shampoo your hair and rinse it for a long time, and shampoo it again and rinse it. Rinsing increases efficiency. 
Can people with dandruff use Color Prep? 
Yes absolutely. People with dandruff can use Color Prep; it can help calm down your dandruff and treat your scalp.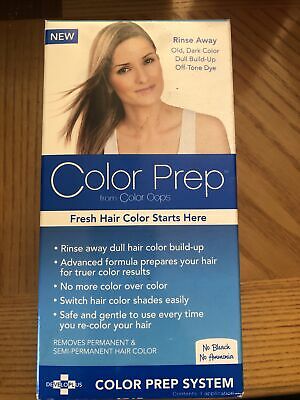 Why is using Color Prep difficult? 
Color Prep is a hair mask, and the trick to using it efficiently is to rinse your hair properly. It also knows how long you should keep the formula.
Also, it makes an equivalent formula so that it works properly. If you read the instructions and follow them correctly, I don't think there should be any side effects. 
Also read: Color Prep VS Color Oops | Contemplating the Better Choice!
Verdict | Color Prep Reviews
Color Prep is a fantastic solution for women looking to prep their hair for dyeing them again. Color Prep Reviews are very positive, and they all point to its success.
It strengthens and emulsifies your hair. Clears all the dye settled in for years and gave a clean chit to your hair. If there is no deposit, then the color you dye your hair in will look better.
There will not be undertones, and you will get your desired color.
It also makes your hair stronger and better, keeps your hair healthy, and treats your scalp well. It calms your scalp and makes your hair shinier.
Heals the unwanted damage in your hair and makes it better for the dyeing process next. Great for healthy skin and scalp, and it rejuvenates overall hair health.