Acne is a common skin condition among adolescents and young adults. It happens when the hair follicles become clogged with oil and dead skin cells. According to statistics, acne affects approximately 80% of the US population at some point in their lives. This article discusses Differin Gel, the first FDA-approved over-the-counter acne medication. It contains Retinoid, a vitamin A-derived compound that helps to reduce common skin concerns such as acne, blemishes, texture, and more. We will also provide some Differin Gel reviews to help you decide whether or not this product is truly effective.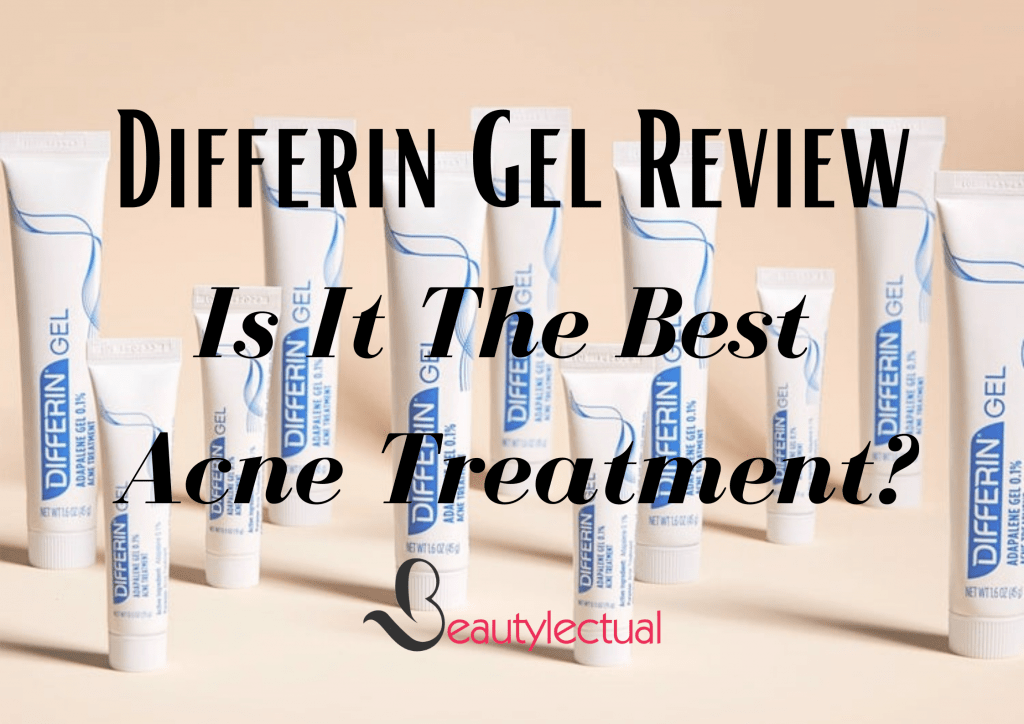 Acne can lead to psychological repercussions such as low self-esteem, embarrassment, anxiety, and depression. It can be treated and prevented with medications and ointments. However, in most cases, you will need a prescription to obtain them. Differin Gel is the first over-the-counter acne treatment available without a prescription. It claims to be effective against mild to moderate acne. However, if you have severe acne, you should see a doctor to have it treated.
Do Read: Tao Facial Brush Reviews | Efficiently Breaking The Stereotype?
Differin Gel Reviews | Does It Really Work? 
Galderma, a pharmaceutical firm, owns the Differin brand. It is a dermatological therapy and skincare company based in Fort Worth, Texas. Galderma's Differin Gel is the first over-the-counter acne treatment that contains Adapalene, a retinoid. The FDA approved it for OTC usage in 2016, and it went on sale in stores and online in January 2017.
Acne vulgaris is a chronic (recurring) skin condition caused by oil and dead skin cells clogging the pilosebaceous glands. It can be inflammatory, noninflammatory, or a combination of the two. Some common symptoms range from blackheads to pus-filled pimples or red and tender bumps. Acne primarily affects the face, chest, and back. Differin Gel is a treatment for acne vulgaris that is said to show results in 90 days. It is intended for use by people aged 12 and up.
Differin Gel Ingredients 
Differin Gel contains the active ingredient Adapalene. It's a retinoid-like compound that dermatologists recommend for acne treatment. The FDA approved Adapalene in 1996 as a prescription retinoid acne treatment. Approximately 40 million people have benefited from it in the past 20 years. Thanks to Differin Gel, this component is now widely accessible to all without a prescription.
When skin cell turnover is accelerated, pores are more likely to become clogged with dead skin cells, oil, and bacteria. Acne flare-ups occur as a result of this. In this case, Adapalene effectively regulates the rate of skin cell turnover, resulting in a better skin environment. It reaches deep into the pores and prevents acne from forming. It is beneficial in restoring the natural tone and texture of the skin. In comparison to other types of Retinoids, Adapalene is gentle on the skin.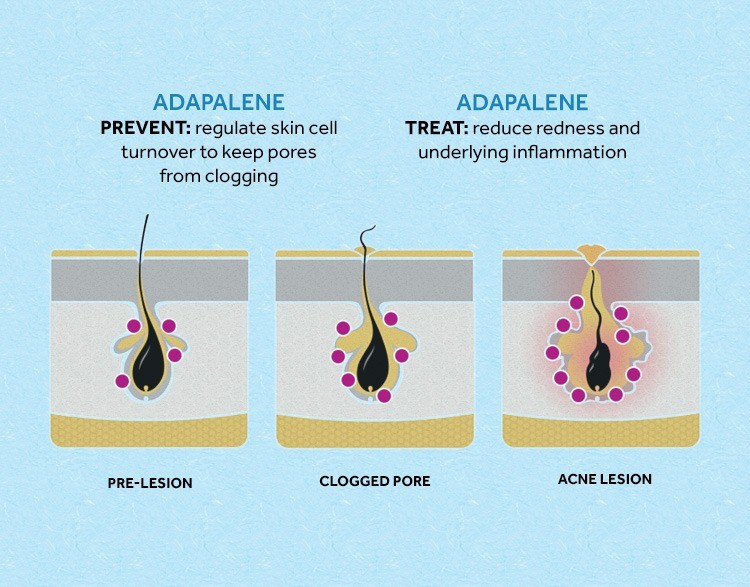 Differin Gel contains Methylparaben. It is a preservative used to extend the shelf life of a product. The usage of parabens in skincare products has sparked debate, with many people believing that they are harmful. Methylparaben is under investigation to determine whether or not it could pose serious health risks. However, those allergic to this component may experience burning, itching, dryness, and flaking. It is also not suitable for use on damaged or broken skin.
In this formulation, sodium hydroxide and hydrochloric acids are also present, and they perform as pH adjusters.
Differin Gel Benefits 
Treats Acne- Adapalene is an active component in Differin Gel. It is incredibly effective at preventing acne by penetrating deep into the pores and regulating skin cell turnover. It improves healing and considerably lowers inflammation. Upon consistent usage of Differin Gel, one can expect a significant reduction in acne.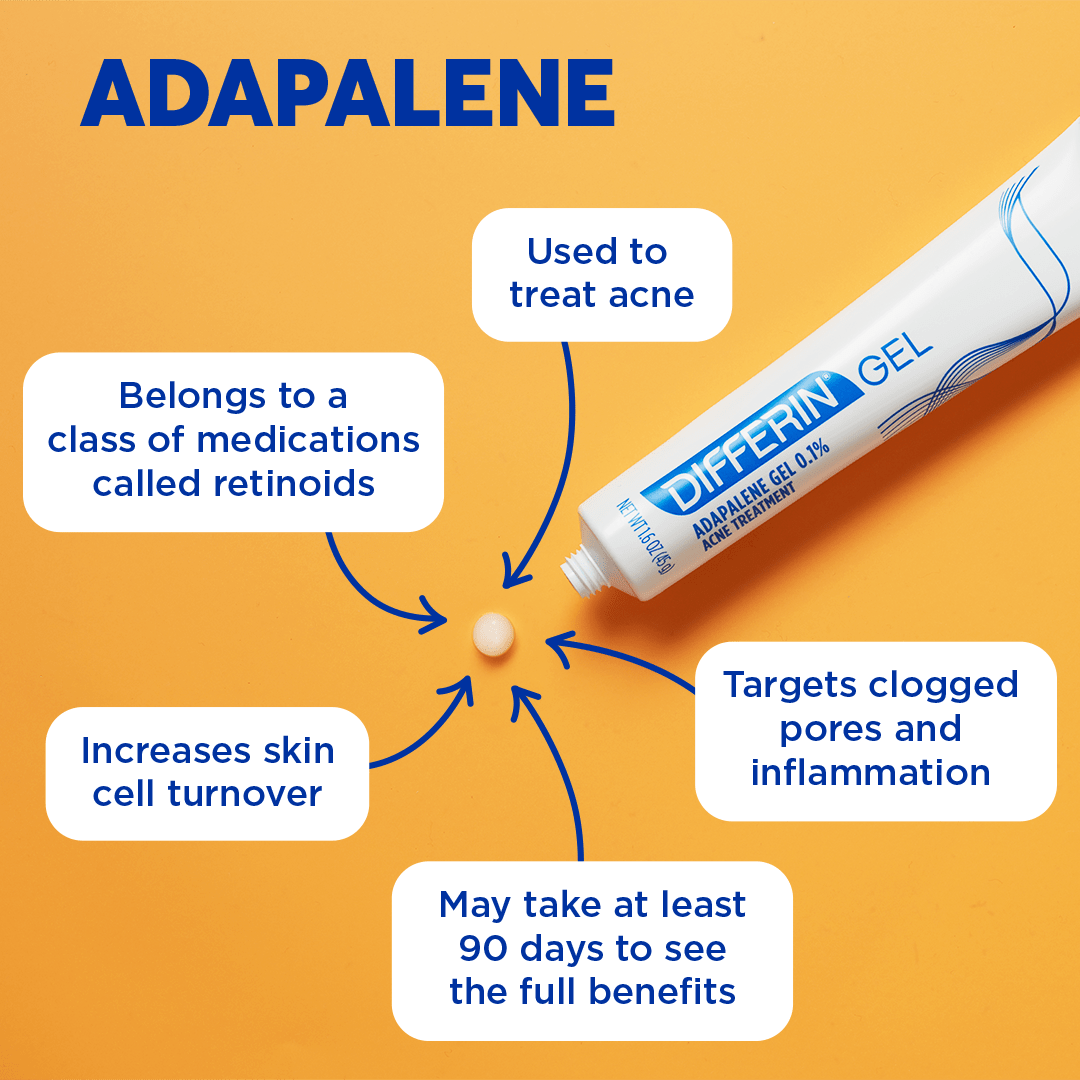 Reduces Blemishes And Dark Spots- Adapalene exfoliates the skin effectively, removing dead skin cells, oil, and debris. As a result, it helps to fade dark spots, blemishes, and pigmentation that make you appear dull. Differin Gel also helps to prevent breakouts and reduces the appearance of blackheads and whiteheads.
Delivers Results Quickly- Differin Gel begins to work immediately and may produce results in as little as two weeks. However, to see significant results, you must use it for 12 weeks. According to a clinical test, patients reported an 87 percent reduction in acne after 12 weeks.
Non-Irritating- Adapalene is a very gentle retinoid that treats and prevents acne without irritating the skin. Differin's formula is water-based and free of silicones, alcohol, and fragrance.
Perks 
FDA approved

Developed by dermatologists 

Non-comedogenic

It does not lose effectiveness when exposed to light and oxygen

Clears and prevents acne 

Reduces texture, blemishes, and spots 

Diminishes scarring and hyperpigmentation 

Available in 2 sizes- 15g (up to 30-day supply) and 45g (up to 90-day supply)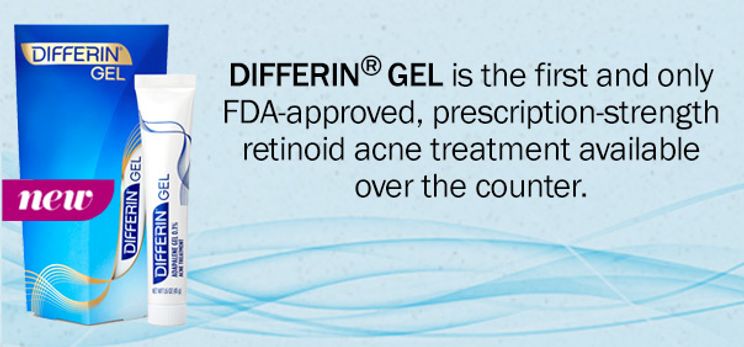 Drawbacks 
Contains paraben 

It could be ineffective to treat severe acne 

May cause dryness, itching, or burning (these effects should subside over time) 

Not ideal to be used on damaged skin (cuts, sunburn, eczema, abrasions)

Pregnant and breastfeeding women should observe caution 
How To Use Differin Gel? 
Wash your face with a gentle, non-drying cleanser to remove oil and dirt. Pat your skin dry with tissue or a soft towel. 

Apply a thin layer of Differin Gel all over the face and allow it to rest for a few minutes. 

Follow along with a moisturizer and sunscreen (if used during the day).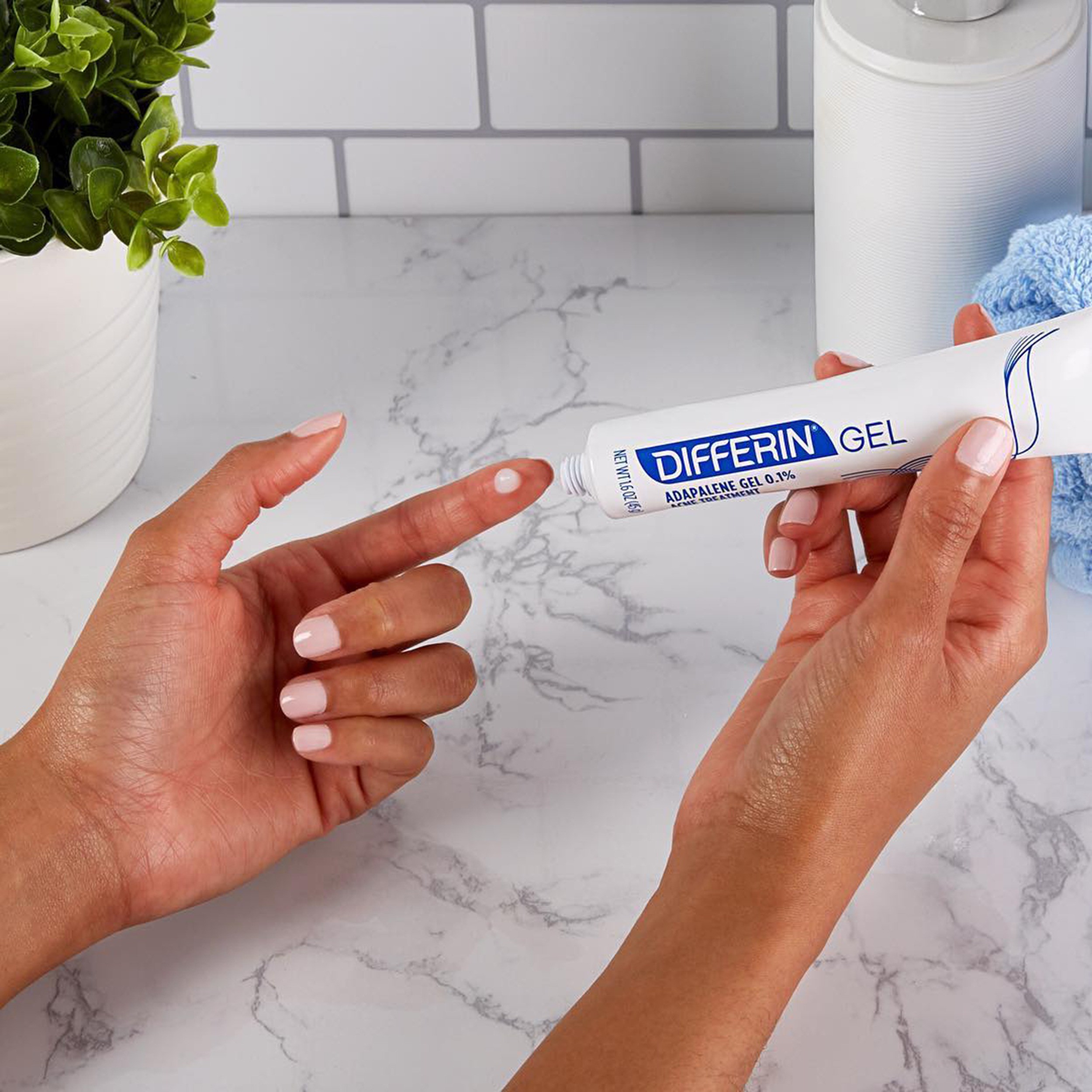 Differin Gel should be used only once daily, either in the mornings or at night. Kindly do not forget to use a generous amount of sunscreen while using during the day. If possible, try using the gel at the same time every day. Do not skip using the gel even on days you do not have breakouts. Also, avoid using it in excess as that will not yield better or faster results. 
Also read: CeraVe Acne Control Gel Reviews | Best Acne Control Solution?
Differin Gel Reviews | Differin Gel Before And After 
Beatrice said, "I've been dealing with acne for the past two years. I saw a dermatologist, but I had to return for follow-up appointments now and then. Honestly, medical treatment was also costly. I discovered Differin Gel a few months ago and knew I had to try it. I used this gel religiously for three months. And it was effective! My skin looks much better than it did before, with barely any acne visible on my face. Differin also improved the appearance of acne scars, spots, and other blemishes, resulting in a smoother and clearer complexion. I am very pleased with the results and would recommend it to anyone suffering from acne."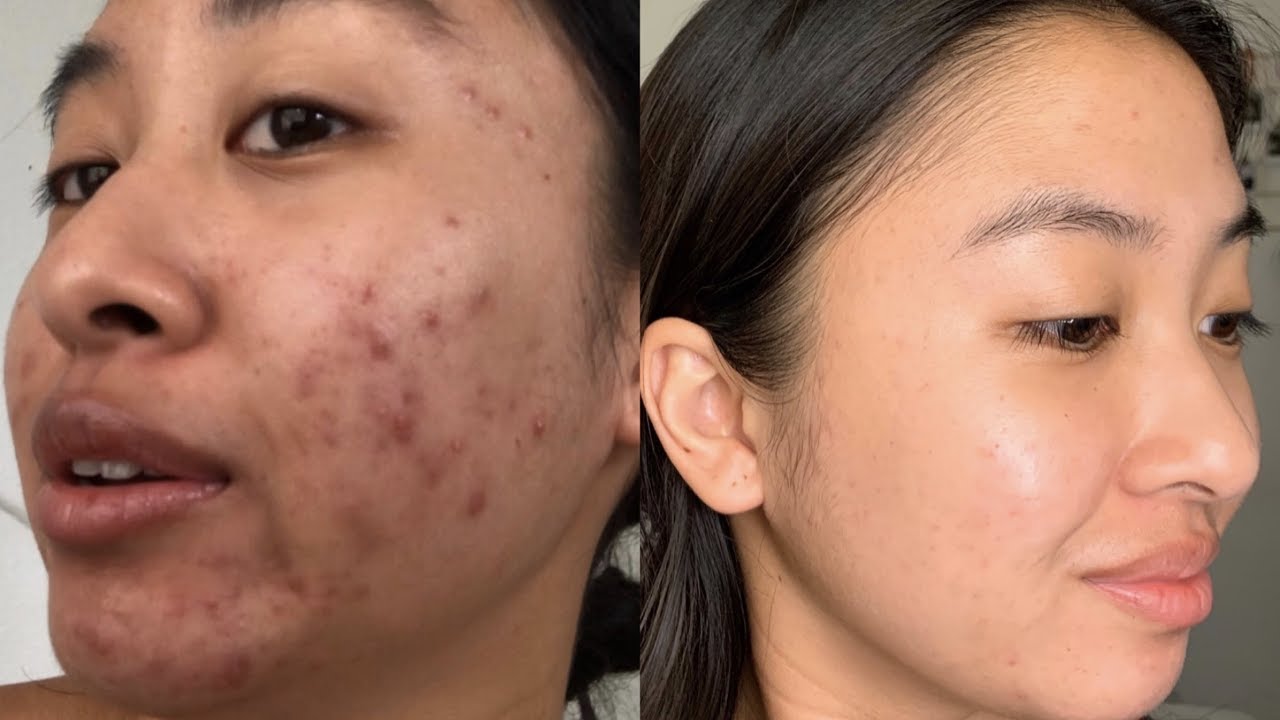 Regina commented, "After hearing about the numerous benefits of Differin Gel, I decided to give it a shot. My acne is mild to moderate. I do get sudden flare-ups now and then. Initially, the gel did not irritate me. However, my acne began to worsen around the third or fourth week. My skin also became extremely dry. I asked my doctor about it, and she assured me that these side effects were expected and would pass. That was correct; my skin soon began to improve. I've been using Differin Gel for two months and haven't had a single bad breakout. My skin already appears brighter and clearer than it did previously. I am excited to see what changes this gel will bring after a month or so."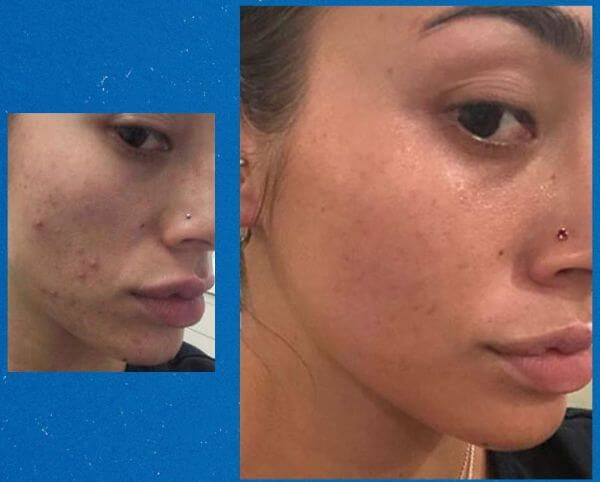 FAQs | Differin Gel Reviews 
Does Differin Gel help with dark spots?
Yes, according to the manufacturer, Differin Gel can help to reduce the appearance of dark spots and blemishes. Adapalene acts as an exfoliator, removing dead skin cells and gunk. As a result, the skin appears brighter, smoother, and clearer.
How does Differin Gel work?
Adapalene, a retinoid found in Differin Gel, penetrates deep into clogged pores and effectively prevents acne formation. It also helps to prevent future breakouts. Adapalene also restores normal skin cell turnover, allowing the skin to shed dead skin cells efficiently. As a result, there is a reduction in acne.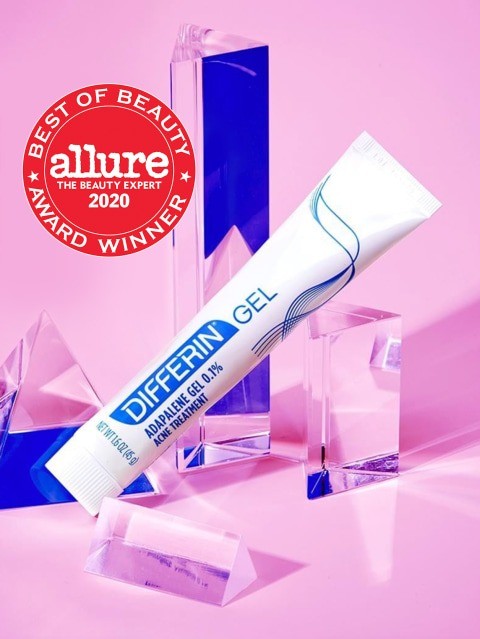 How long does it take for Differin Gel to show results?
Differin Gel can significantly reduce acne, dark spots, blackheads, and whiteheads in 8-12 weeks on average. In a clinical study, participants reported an 87 percent reduction in acne after three months. With that said, in some cases, some people may see results in as early as two weeks. It is critical to use Differin Gel once daily to see an improvement in acne.
Cessation 
Now that we've reached the end of this review, it's time to decide whether Differin Gel is an effective acne treatment. According to research and numerous positive Differin Gel reviews, this product effectively reduces mild to moderate acne. It not only treats acne but also reduces dark spots and pigmentation for a smoother appearance. Differin gel stimulates collagen production, which may help to reduce the appearance of fine lines. It is a safe, gentle, inexpensive, and easily accessible acne treatment.
If you choose to use Differin Gel, keep in mind that you may experience common side effects such as itching, dryness, or burning. Additionally, your acne may appear worse for a while. You should not be concerned, however, because these effects will fade with time. Because Differin Gel treats acne from the inside out, your acne may appear worse. If you want to get rid of mild to moderate acne, we believe you should try this product. However, if you have severe acne, you should see a doctor and get it treated.