Two skincare brands claiming to give you the best results? Find out which one's the real best pick in this Elta MD VS Supergoop Comparison
When choosing the best skin-care products, the little list can seem to stretch on for days. Instead of doing the groundwork of our skincare products, we often find it a lot easier to go by the popularity spectrum. A 15-second promotion by beauty influencers, and we have a cult following for the product. However, that might not be the best path to tread on. The one-size-fits-all solution gimmick doesn't work for all skin types. My interest was piqued to find out one thing as a skincare-obsessed beauty content writer. Which skincare brand reached the zenith of the perfect routine?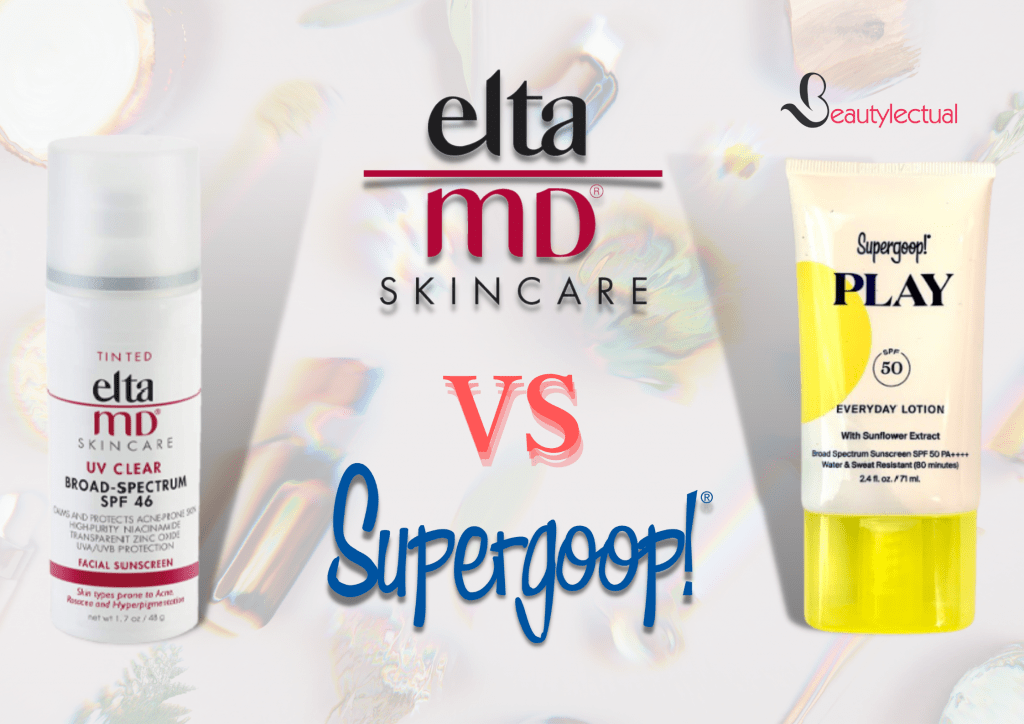 Both Elta MD and Supergoop are popular skincare brands soaring high on the charts for their sun protection products. However, a personalized approach is beyond important to find which skincare products are the new best friends to your skin. After reading this article, you'll know just how to make the right choice between the two! With well-researched information in your satchel, you can be more aware as a buyer. In fact, that means no more terrifying skin disasters in the future.
Also read: Living Proof Reviews | Perfect Hair Solution?
Elta MD VS Supergoop | Which One's the Best?
I once read a paper that explained how our skin cells shed just about every minute of each day. That would mean that dull and aging skin could easily replace my youthful and perfect skin if I don't take care of it. Hence, I have the assistance of skincare lines to keep it in check. While Elta MD uses AA technology to bring you the targeted results, Supergoop paves its way through another elaborate list of tested ingredients used to treat skin cancer. The two skincare lines are nip and tuck when it comes to performance levels.
On the one hand, Elta MD is the number one sunscreen brand that skincare experts adore. On the other hand, however, Supergoop is the one brand that makes its products easily available to different customers.  Its products are a lot less pricey. However, the price tag of the Elta MD products can be attributed to the quick and effective results they offer. Despite the varied lists of pros and cons, both brands have left their imprint in the industry due to their glorious sales feedbacks. Let me now examine them further and help you out.
Product Range 
Elta MD, as well as Supergoop, offers a plethora of products under suncare. Elta MD has solutions for all skin types. No matter what race or skin condition you may have, it definitely has the best products tailored to suit your needs. It has everything from sunscreens to cleansers, eye gels to lip balms, and toners to serums under the tree.
Many consumers suffering from melasma have reported significant relief in their inflamed skin after using Elta MD products. Furthermore, the brand offers customized skin regimens that include special care for the under-eyes. As we know, they're the most sensitive tissue of the skin. What could be better than having it all laid for you by the best brains in the town!
Popular Elta MD Products
Next in line is the celebrity favorite – Supergoop. Starting as a startup to bring more awareness about skin cancer, this brand has achieved the pinnacle. Featuring sunscreens, body oils, lotions, creams, and serums, it has everything under the sun to protect me from the sun! Additionally, it has a separate category for the skin of children below the age of twelve as well. Their products can be used on any skin type or tone. They definitely score well on the inclusivity scale.
Popular Supergoop Products
Proprietary Ingredients | Elta MD VS Supergoop
Beauty product labels are littered with marketing buzzwords that can trick you into thinking that these products are good for you. After countless mistakes, I have finally cracked the code! Reading the ingredient list may be unnerving to do, but there are only a few that you'd need to keep in mind. Both the brands use clinical formulas for the most part. These compounds are FDA-approved and have definitely given other customers and me the desired results.
Elta MD: The brand uses Vitamin B3 compounds to reduce enlarged pore size, flaky skin texture, and fine lines. The Lactic acid present in its product formulas improves my skin's natural pH levels and circulates its hydration. In fact, the organic compounds act as potent exfoliators and reduce acne lesions. The colloidal substances enhance collagen and make my skin as soft as silk. Furthermore, they use fruit oils to cancel the dirt and sebum that the product encounters.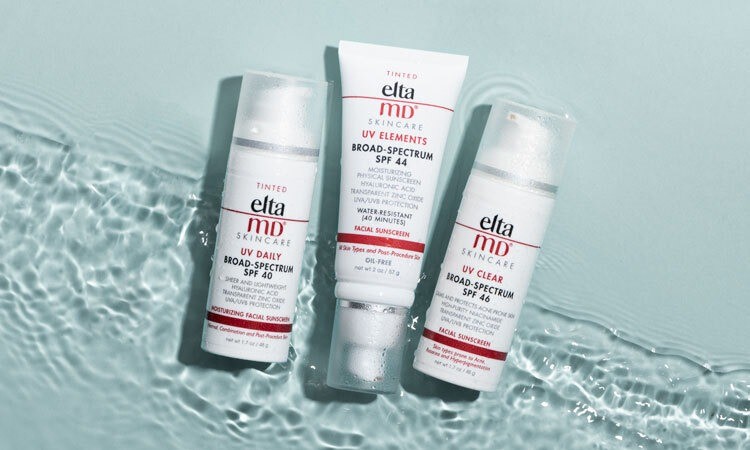 Supergoop: The brand uses the goodness of red algae to block the harmful blue light emitted by electronic devices. In addition, the Meadowfoam Seed complex boosts the skin's hydration levels and evens my skin tone. The oxygen derivatives penetrate the pores and help in closing them from the inside.
Consumer Insights | Elta MD VS Supergoop
Jennifer F. notes, "This stuff is not our momma's sunscreen!! This is a gooey, non sticky, doesn't burn." She further says,  " I love how it makes my skin look like it's dewy but not fake tan. Love this stuff." about Supergoop.
However, the brand had many customers complain about the mini-sized packaging. Katelyn exclaims, "Maybe I don't understand dimensions, but this bottle is smaller than the size of my hand."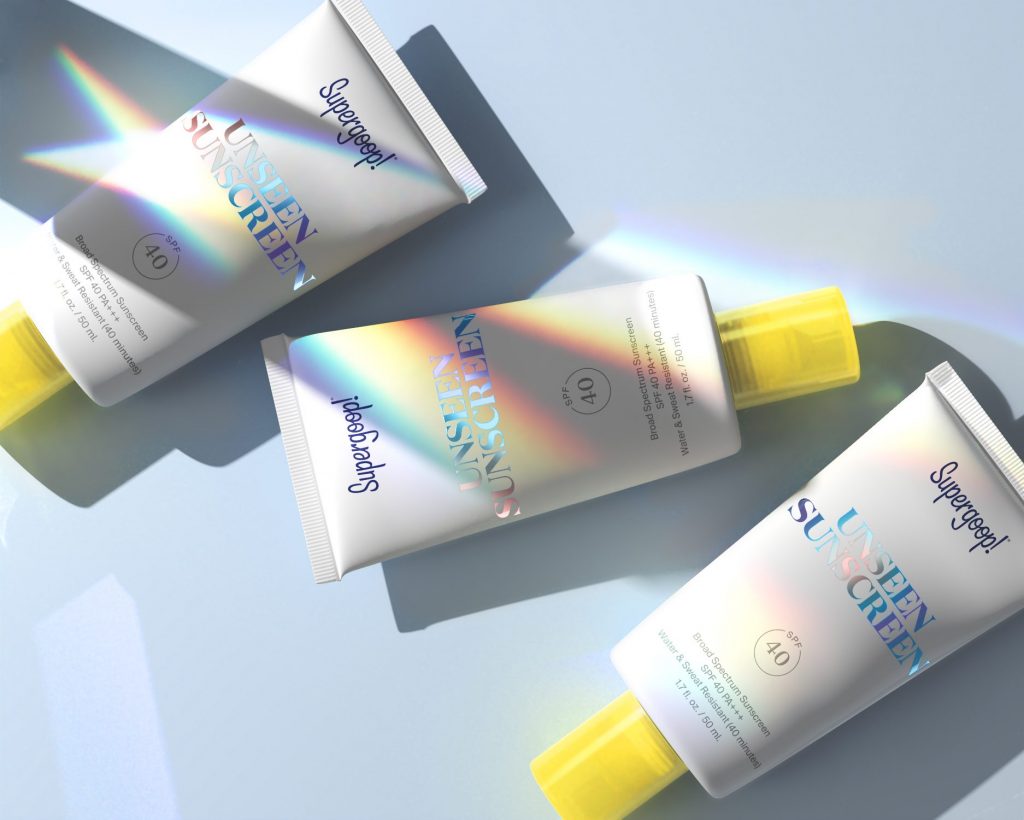 Karen says, "Best sunscreen product for UVA/UVB and with amazing formula. Their products are always the best" about Elta MD.
See Also: Image Skincare VS SkinCeuticals | Better Pick for You?
Closure
As we come to the last leg of this Elta MD vs Supergoop review, I conclude that these products can be chosen based on a tradeoff wheel.  While Elta MD has given better results, it can't be denied that it contains PEGs and silicones considered harmful. Supergoop, on the other hand, is less expensive but has marine pollutants as UV filters. In my opinion, Elta MD is a better choice as it definitely makes sure that I get my results. 
There are rarely any cases of having any adverse effect of using their products. However, the final call is yours to make about your skin. Both the brands have engaging quizzes on their sites to help you find your regime. I suggest you do your research and find what's best for you. I hope this article helps you leap the perfect skin journey! If you have any queries or suggestions, do not hesitate to write to us in the comment section.