We all can agree to the fact that one thing that we all mutually desire is flawless skin. When we know our appearance is good, confidence oozes from inside of us. And it is not difficult to get near-flawless skin. Although it is not rocket science, at the same time, it is also not a child's play. Now there are many brands available in the market, claiming absolute results. Such two brands are Face Reality Skincare and Rodan And Fields. But the question of the hour is, which brand is better than the other? To answer the same, here is an unbiased report on Face Reality Skincare VS Rodan And Fields.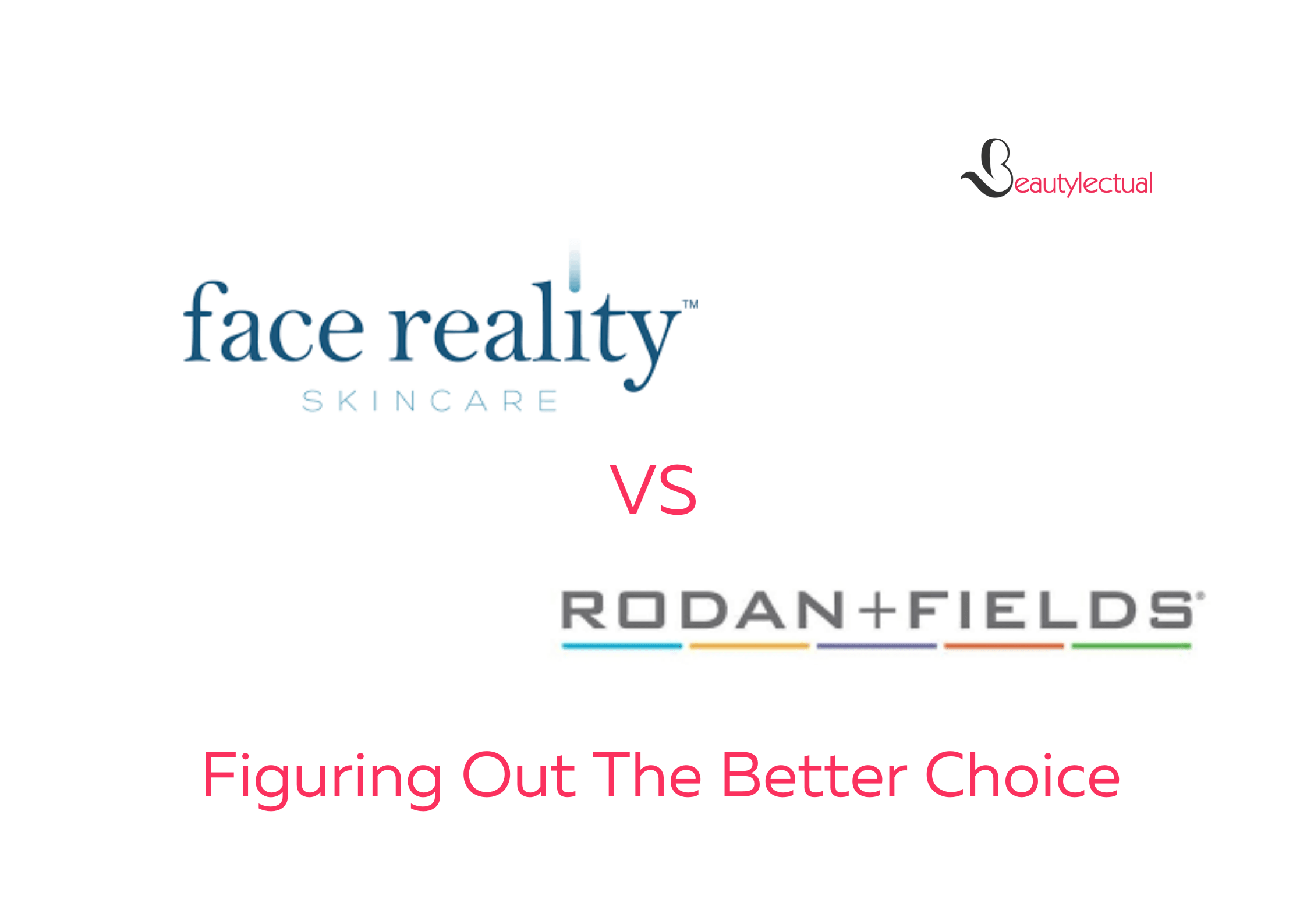 Both Face Reality Skincare and Rodan And Fields are popular brands ruling the beauty industry well known for their evident results. But all that glitters is not gold. These brands have quite some drawbacks too, which we will address in this review. Having gathered as much information as possible, we aim to present an unprejudiced review.
You Might Like: Rodan and Fields VS Beautycounter | The Optimal Choice?
Face Reality Skincare VS Rodan And Fields
Before starting the review, let's first have a glance at the background of both of these brands. Face Reality Skincare was founded in the year 2005 by Laura Cooksey, an esthetician. Face Reality Skincare is designed specially to cure acne. A unique feature about this brand is that they have many beauty clinics tied up with them, where walk-in facilities can avail expert recommendations on skin. But a thing about this brand is that few of their products are not safe for pregnant women and lactating mothers.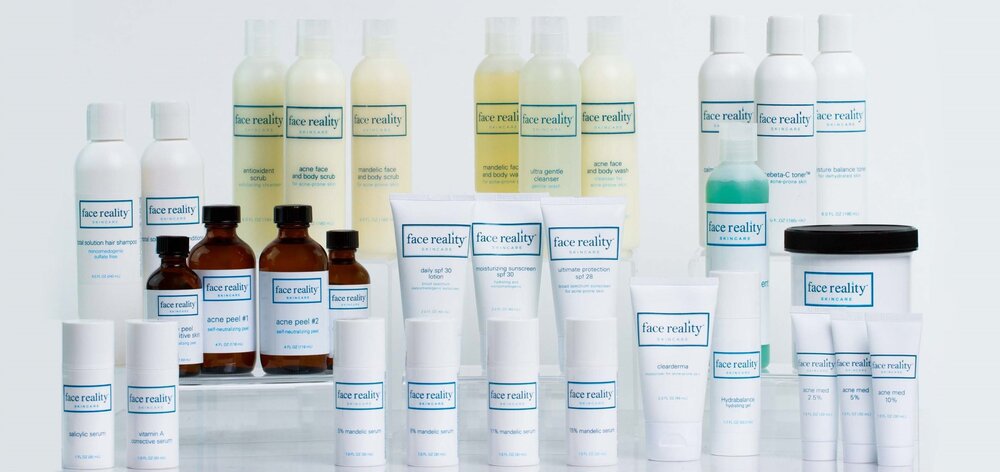 Rodan And Fields was launched by two dermatologists, Katie Rodan and Kathy Fields, in 2000 and has been a top-selling brand since then. This skincare line has a product for every skin-related issue and is scientifically curated to heal your skin. However, the products lie more on the expensive side and may not be affordable for the common folks. Also, there are few problematic ingredients used by this brand.
Manufactured with Better Ingredients?
As the saying goes, prevention is better than cure, and one should be aware of what they are using to be on a safer side. Here are the details about some of the active ingredients used by both the brands in question.
Face Reality Skincare:
Face Reality Skincare helps fighting skin problems, especially acne. Hence, most of the ingredients are used, keeping the acne-prone skin in mind. Extracts such as mushroom extract, willow bark extract, green tea extract, known for their anti-inflammatory and exfoliating properties, are widely used in making the products. Glycerin, the agent responsible for hydrating the skin, can be found in almost all Face Reality Skincare products.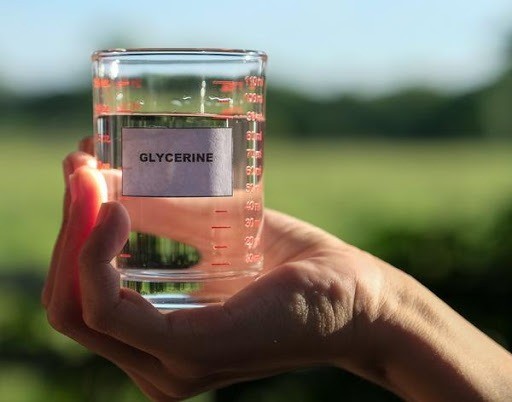 Butylene Glycol, Niacinamide, Benzyl Alcohol are quite some commonly used ingredients by the said brand. However, acids such as Sulfur, Mandelic acid, and Lactic acid can be found in some of its specialized products. Most of the ingredients used are skin-friendly; however, the presence of some ingredients might be irritating for those who are allergic to them.
Rodan And Fields:
The brand has innovatively formulated its products to address skin concerns such as dullness, dark spots, acne, redness, uneven skin tone, etc. Rodan And Fields, just like Face Reality Skincare, have been very transparent regarding what ingredients they use. Sulfur, which fights against the acne-causing bacteria, is not just limited to one but many products of this line.
Ingredients such as Oat Bran Extract, Tea Tree Oil, Pentylene Glycol, Hyaluronic acid, Glycerin are used in most of the products by Rodan And Fields. There are also some claimed toxic ingredients like Isopropyl Cloprostenate. Hydroquinone is also an ingredient used in certain products, which has resulted in some serious adverse effects.
Product Range |
Face Reality Skincare VS Rodan And Fields
Face Reality Skincare:
Face Reality Skincare has a wide range of products that address every skin concern like anti-aging, serums, hydrators, masks, sun protection, etc. All the products are priced above $20, which is pretty affordable even for the people hailing from the middle class of the society. Face Reality Skincare Sulfur Spot Treatment is designed to reduce acne and breakouts. It has a unique formula that acts rapidly to decrease blemishes. The mandelic serum is an exfoliating serum that minimizes the damages and heals the skin deep from inside. It removes the dead skin cells from the top layer of the skin, making the skin look dull.
Face Reality Skincare Hydrabalance provides hydration to the skin and removes excess oil from the face. Their Mandelic Face Wash is responsible for cleansing the skin and providing vital nutrients to the skin, thus resulting in healthy, flawless skin. The brand's Sal- C Toner is a multifunctional toner that helps to remove excess oil, dirt from the face and exfoliates the face. It helps to close the pores caused due to acne and is highly recommended for skin prone to acne.
Rodan And Fields:
Rodan And Fields have their products clinically tested and classified named Redefine, Reverse, Recharge, Unblemish, Spotless, and Soothe. Each category is formulated to deal with the concerned skin issue in a very distinct manner. Compared to Face Reality Skincare, Rodan And Fields is quite expensive but claims to provide absolute results. The products are available both individually and as a regime; the regime is quite costly. The products range from $40 to $350, which might not be affordable for everyone.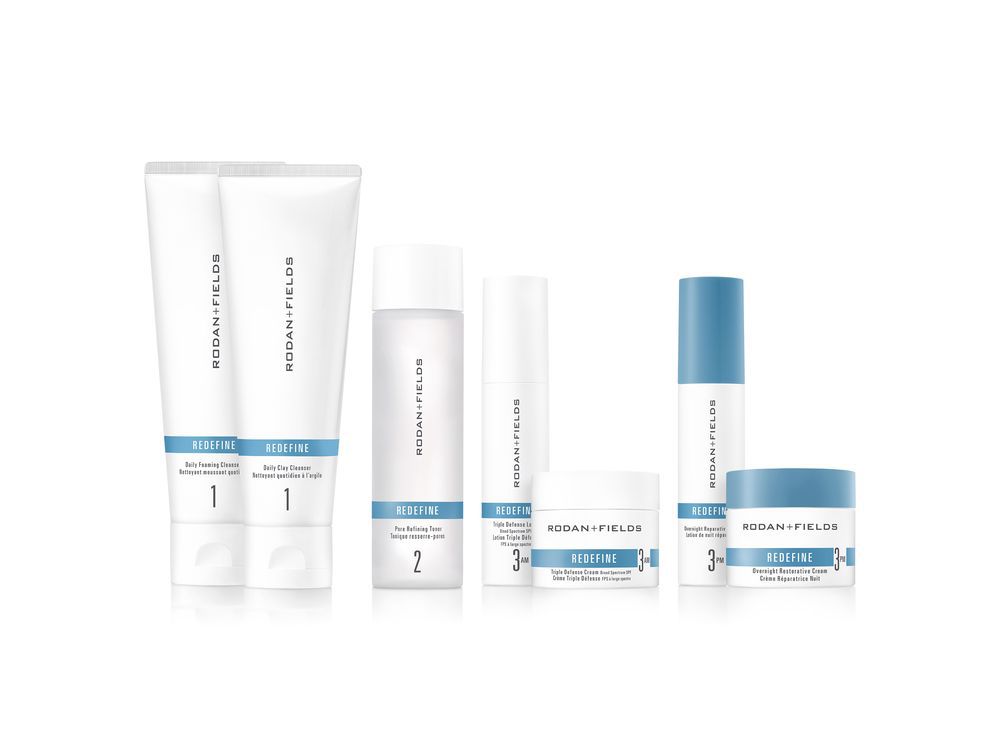 Rodan + Fields Unblemish Clarifying Mask helps to remove impurities from the skin in just a few minutes of its application. It helps to unclog pores and is a step towards achieving acne-free skin. Its Soothe Mineral Sunscreen is a mineral-based, non-sticky sunscreen that helps to protect the skin from harmful UV rays. Rodan + Fields Lash Boost Eye Serum is considered one of the best products of Face Reality skincare and is one of the most effective ways to grow eyelashes. It helps to get longer and fuller eyelashes. Although this product has stirred controversy due to its ingredients, it actually works.
Popular Rodan And Fields Products:
Customer Feedbacks
One of the smartest ways to check the authenticity of a product is to look at the reviews left by its previous or existing users. We have curated an overview of some of the many reviews of Face Reality Skincare and Rodan And Fields to make your work easy.
Face Reality Skincare:
Brenda said, "Just after the first use of the Sulfur Spot Treatment, I have noticed visible reduction in my inflammation and redness. However, initially, my skin felt very dry but that was because of not using the correct amount, which I have now tackled. For me, this has been a very good purchase."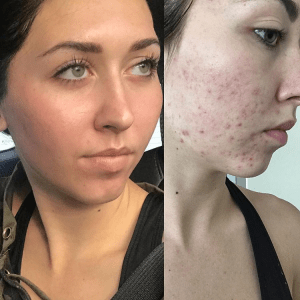 Megan noted, "The Hydrabalance is an incredible product that is doing wonders on my face by locking up the moisture. My skin feels so good once I apply it."
Rodan And Fields:
Andrea said, "I have been using the Lash Boost for quite some time now. One thing that I have noticed is that the product works but not as fast as advertised."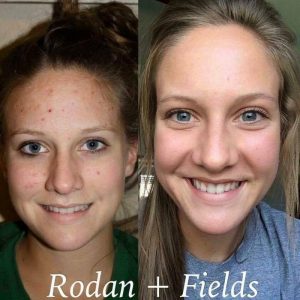 Jerry says, "I have been using Mineral Sunscreen for four years now. I am quite satisfied with the working of the product. One thing I don't like about it is that it is very expensive."
Porscha noted, " Being an African- American woman, I have always dealt with the issue of hyperpigmentation. But after using Deep Exfoliating Wash, my skin tone is now even and my skin feels relatively softer than before."
See Also: Latisse Reviews | Perplexed? No More! (Unbiased)
Cessation | Face Reality Skincare VS Rodan And Fields
Our verdict lies majorly in favor of Face Reality Skincare in this clash of Face Reality Skincare VS Rodan And Fields. Why? Well, it is because Face Reality Skincare is less flawed than Rodan And Fields. Some speculations about Face Reality Skincare show that usage of a few products might be irritating or cause dryness, but it is experienced mostly by the initial users. The point that gives Face Reality Skincare supremacy over Rodan And Fields is that it is inexpensive. Also, some ingredients used by Rodan And Fields are a bit shady.
Both Face Reality Skincare and Rodan And Fields have a good reputation in the beauty industry. A thing about skincare is that everyone has distinct experiences. But as we always say, it is on the individuals to assess and decide a perfect pick for them. Although we have tried our best to help you make the wisest decision, don't shy away from asking us in the comment section below if you still have any doubts. We will make sure to answer you super soon.