Who doesn't love bushy eyebrows?
Only the people who don't know the work that comes with them.
Bushy eyebrows might look pretty and attractive, but they are tough to maintain.
Not to mention that your hair is exceptionally thick, and even a few grown strands can make your eyebrows look disheveled.
Tweezing and waxing are the standard procedures for getting out the unwanted hair on your eyebrows.
But they hurt a lot; tweezing and waxing make your hair thinner.
Your eyebrows will eventually stop looking bushy due to the thin hair.
Do we have a better solution to this, though? We do.
Epilators and eyebrow trimmers have taken over this industry and Flawless Brows Reviews speak for themselves.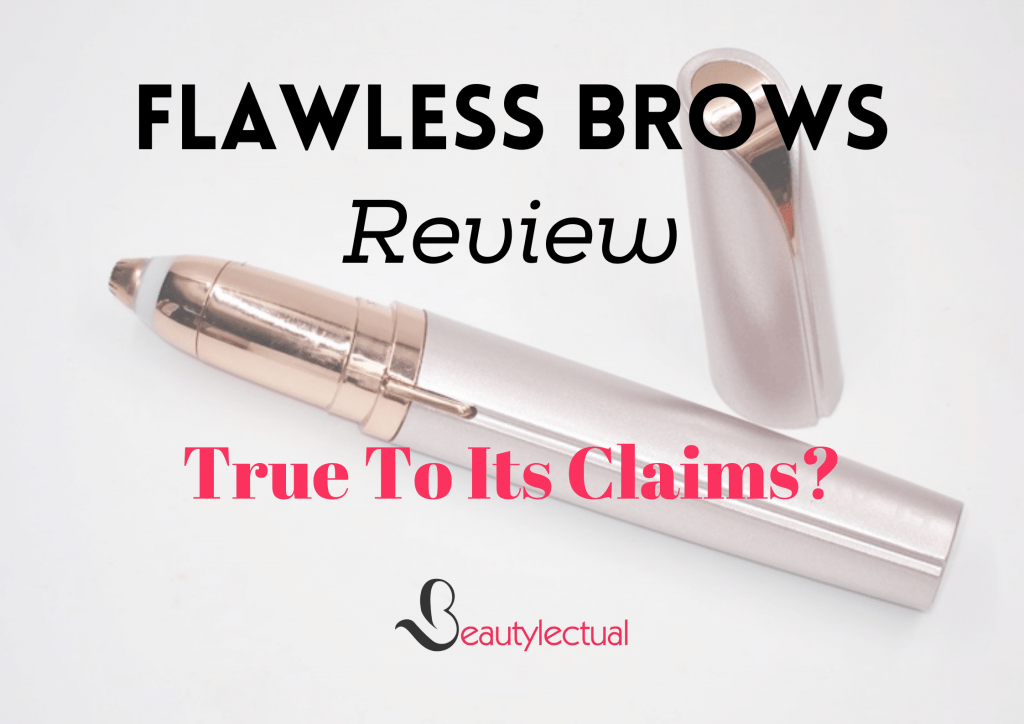 They are a better solution as they're painless and a one-time investment.
Now there are many products readily selling these eyebrow trimmers.
Taming and shaping your eyebrows is an integral part of your beauty schedule.
There is no need for you to go through the painful procedures of tweezing and waxing.
You can have perfectly shaped brows in the comfort of your home.
You don't need to spend money every time you do your brows but make a one-time investment.
How do you pick one, though?
We've made a choice easy for you.
Let's discuss more.
Also Read: Laura Geller Baked Foundation Reviews 
Flawless Brows Reviews | True To Its Claims?
Their goal was to combat and solve everyday problems that we go through.
Eyebrows are one of the areas of our face that have to be showcased every day, which is why it needs to be in shape.
But we all don't have the time and the liberty to spend hours getting ready.
Finishing Touch aims to remove the stigma related to hair removal and pain techniques.
They want to engineer and create such products which will attract women to carry them everywhere.
These devices will deserve a place in your vanity and will indeed become a part of your everyday schedule.
Extremely safe and user-friendly products are what we see on their website. 
Sale
Finishing Touch Flawless Brows Eyebrow Hair Remover Electric Razor for Women with LED Light for Instant and Painless Hair Removal
One Finishing Touch Flawless Brows Eyebrow Hair Remover for Women, eyebrow razor for women gently erases eyebrow hair from the surface of the skin with pinpoint precision
Hypoallergenic and dermatologist recommended, this electric face razor lets anyone shape and maintain beautiful brows without destroying the root or promoting premature aging, like may occur with waxing, plucking or threading
Electric trimmer features an 18 karat gold-plated head that's easy to use by simply holding the eyebrow face hair trimmer and using it like an eraser for removing hair above, below and between the eyebrows with pinpoint precision
Now talking about Flawless Brows has an 18k gold plated tip designed by German minds, and it is a dermatologist-approved product that is very handy and safe to use.
It is a Beauty Award Winner, and many women have claimed their loyalty towards it.
The product has excellent reviews and is doing well in the market.
Gentle and easy on your skin without causing any distress or reactions. 
What Does It Come With? 
The Device
The hair removal device is the main hero in the picture.
However, people might get the device confused with an epilator.
It isn't an epilator; epilators pull your hair from the roots much like waxing.
Although this works like an efficient razor which clips your hair as you pass over it.
There is no pulling and bruising your skin anymore.
The device looks very attractive and handy. It's compact and looks convenient to use.
Also, the eyebrow trimmers have LED light technology for indications.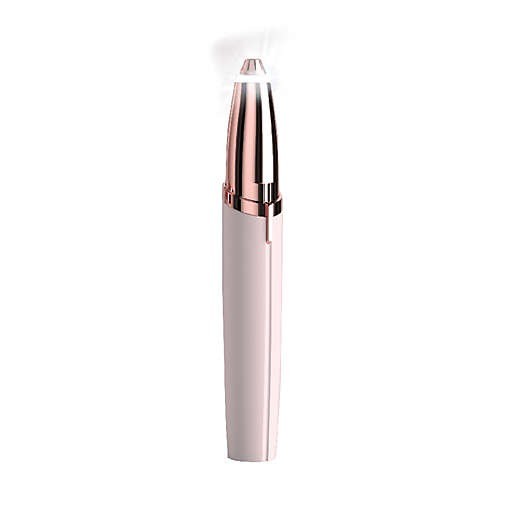 It looks like a lipstick, actually, but more valuable than that.
German Engineered technology has been for the development of this product.
Although it is made in the USA, the technology is German.
The device is safe and gentle to touch and glide on your skin.
The head is the main instrument that does magic.
It is coated with 18 karat gold which also happens to be a hypoallergenic—battery-powered device that lasts for a long time without any hassle of charging it.
The device has three parts: the cap, the gold-plated head, and the cleaning brush.
Batteries
The box contains batteries that you can use to insert into the device. 
Cleaning brush
There is a special brush that comes with it to clean it.
Removes any stuck hair or dust on the device, removing any bacteria that could contact us.
Use only this brush to clean your machine. 
Benefits | Flawless Brows Reviews
Hair Removal
This product ensures hassle-free and easy hair removal. It is for people who have faster hair growth and look sharp every day.
Works well for removing the stubborn and thick hair on your eyebrows and other large areas. Although you should limit the use to your face, you can use it on small patches on your body.
Body hair is nothing to be ashamed about, and you should not be embarrassed by having them. Laser treatments and other surgeries cost a lot and guarantee 100% results.
This way, we can ensure looking good every day just with the dedication of 5 minutes.
You don't need to be desperate and harsh in removing the hair of your face, be gentle and calm with it, just like Flawless Brows is.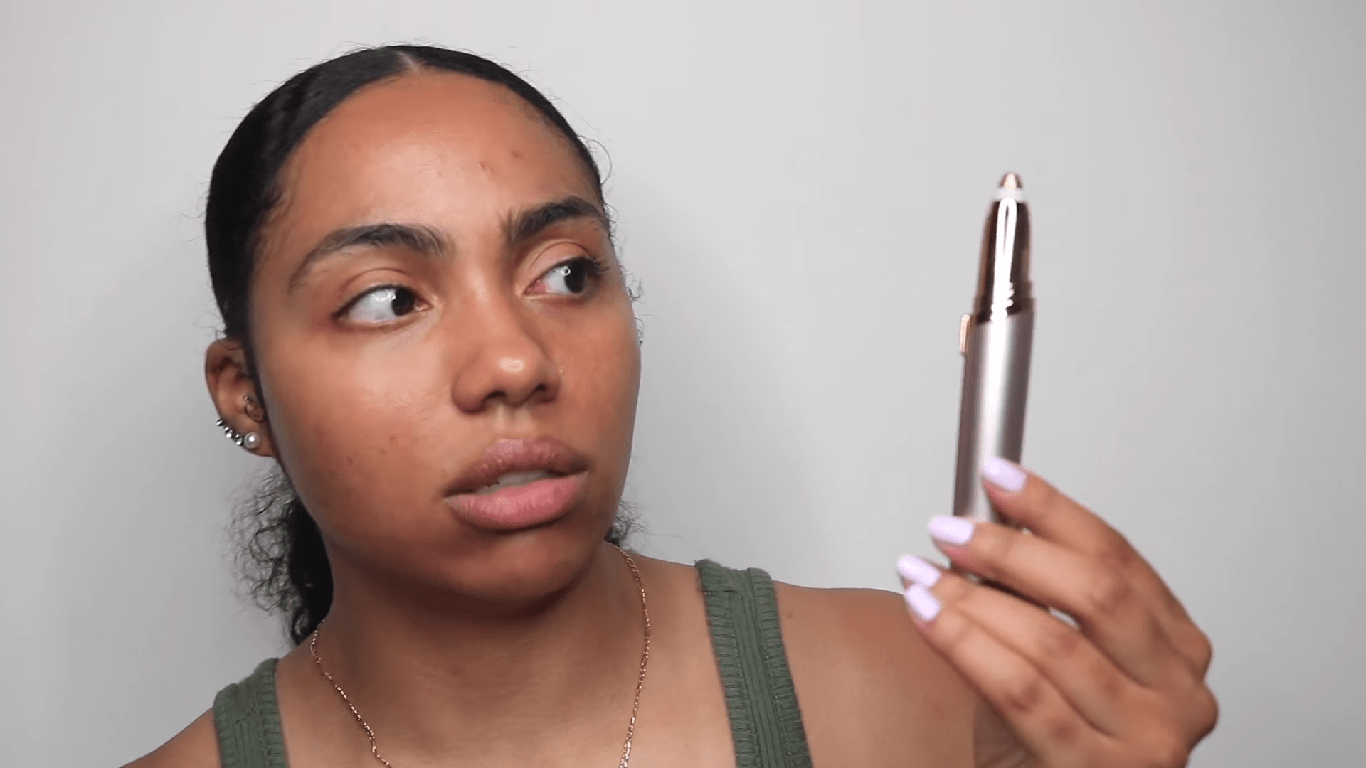 Time
The device generally saves you a lot of time going to the salon or removing hair at home by conventional methods like tweezing. It can help you save a lot of time every day.
Women who have faster hair growth and need to shape their brows daily don't have the time or patience to shape their brows manually.
We desperately needed a machine for them, and here it is. You don't have to spend much time having perfect brows now; just a little practice and 3-4 minutes will be enough. 
Painless
Finishing Touch has set one of their main objectives to remove the stigma that hair removal should be painful by making such great products. The device is entirely painless.
You will not feel anything gliding on your skin, just the smooth touch of the head. It is a compact razor that clips your hair as we pass it through.
There is no pain as the razor is inside and is not exposed. The formula works such that the hair inside the metal slats gets ground into black dust.
That way, your hair is not damaged from the roots, making you feel any pain. We'll, will your hair grow back thicker?
Yes, it probably would feel thick as you cut it from a thicker part of the hair shaft, but it's extending from the same hair shaft you always had.
Your hair will grow back faster, so don't expect your growth to reduce. It's ideal for people who dislike tweezers, waxing, or threading on their faces.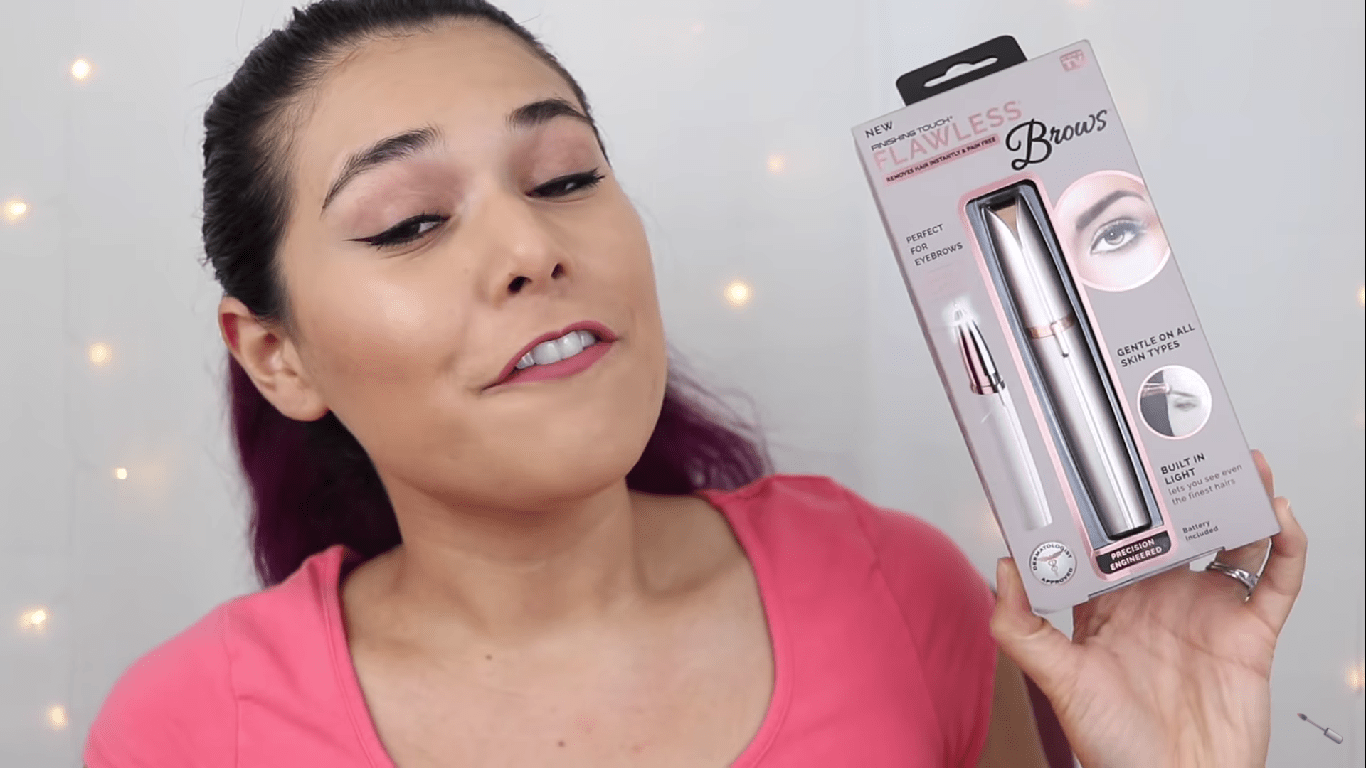 Convenient
The device is compact and small, making it handy and fits in your make-up kit. It's easy to hold and use. Not heavy or huge to handle.
It is as big as your mascara, making it very easy to carry. Travel-friendly product without any hassle of spillage or allowance. Cute look with an attractive design—very appealing and tempting product. 
Pretty Packaging
The device comes in a white box which looks very neat and organized. It has sleek and classy packaging.
It feels very satisfying to open your package and discover this pretty device embedded inside. 
Cleaning
First of all, there is no hassle in cleaning this product. You don't need to be careful or intricate about the cleaning.
They have it covered. The device comes with a small brush that you can use to clean the hair or dust stuck in the machine.
No other cleaning is required. So there's absolutely no maintenance that you will need to do for this. 
Colors
The best part about the device is the beautiful colors it comes in. Rose gold, lavender, glitter, mermaid rose gold, and Parisian blue is the shades it comes in.
They all look adorable and make any girl want to have one. We can do nothing but imagine how cute they look in our vanity. 
Manual
There is a specific learning curve with the device. The skill will come with the practice of shaping and trimming your eyebrows precisely as you want them.
But using the product also requires some instructions given in a pamphlet inside. This instruction manual can solve all your doubts and give you clear instructions on using this product.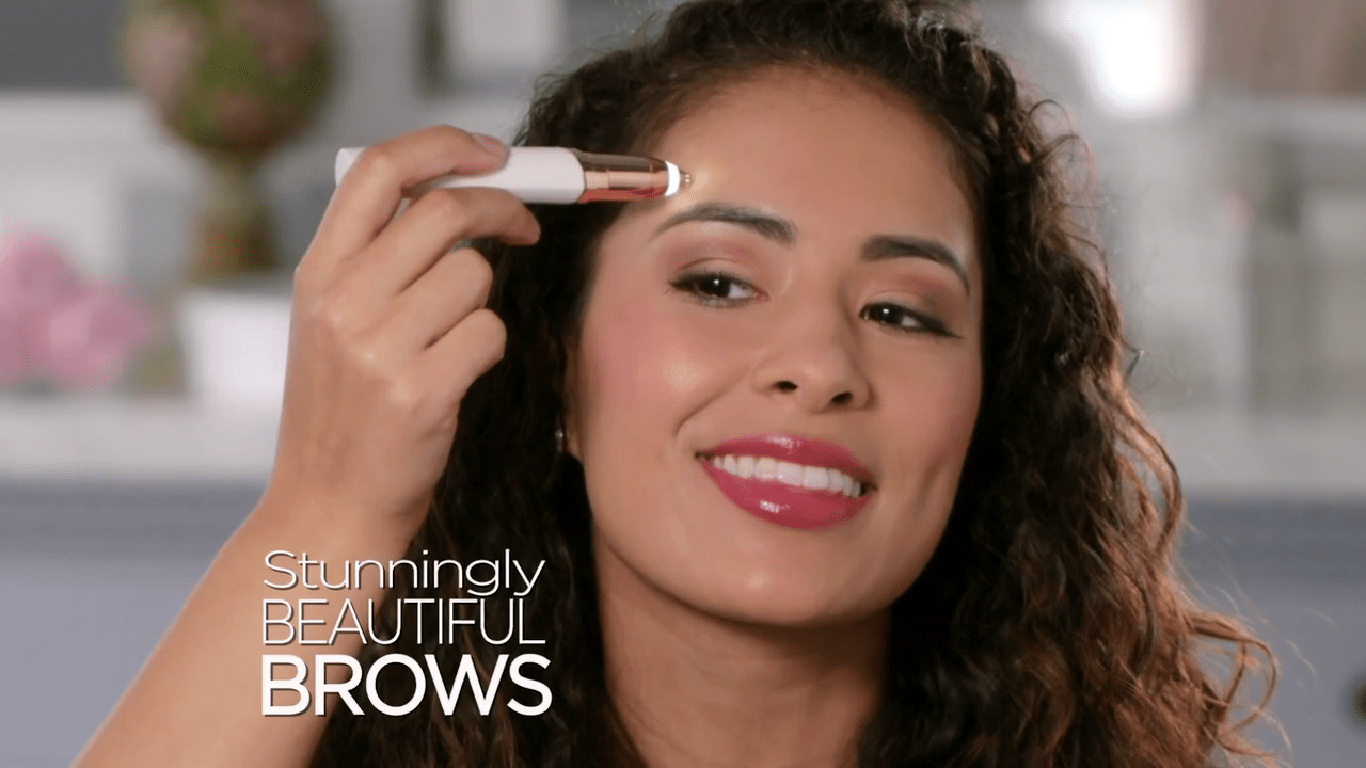 Facial Hair
You are free to use this device for any of your facial hair. That is, without hesitation, you can freely use the device in your face without being scared of the ill effects.
It's incredibly gentle and ideal for removing your facial hair and works amazingly well for your upper lip hair.
Negatives
Batteries: There is only one battery included with the device set. I expected them to be 4-5 at least. They should consist of some more batteries in the collection.  
Combos: Some third-party retail sites don't sell this individually. That means you have to buy a pair of two. However, Amazon and its official website sell them individually with different colors. 
Refined Shaping: The device cannot create your eyebrow's professional and fine tip. The device's tip is too bulky for any detailed work. 
LED: At first, the LED was very impressive until I noticed that the LED was very weak. It is almost not seen as in the picture. There could be a more significant light. 
Rechargeable: They can get rid of the whole battery system and make the device rechargeable, making it more convenient.
Easy to use and can be taken anywhere because there are pocket sockets everywhere, but triple-A batteries can be challenging to find. 
How To Use It? 
Remove the flawless brows cap

Insert the battery by placing it in the socket

Slide the switch to the on position

A small light will turn on

Gently press the tip against your skin. The unit should not be on an angle. 

Make small circular motions and glide them on the areas you want to remove hair from

It is usual for the head to become a little warm when in use

Keep out of reach from children

Do not use on irritated skin

Use it delicately near eyes

Do not rinse the head of the trimmer underwater 

Store it in a cool and dry place 

Remove the battery when not in use to avoid leakage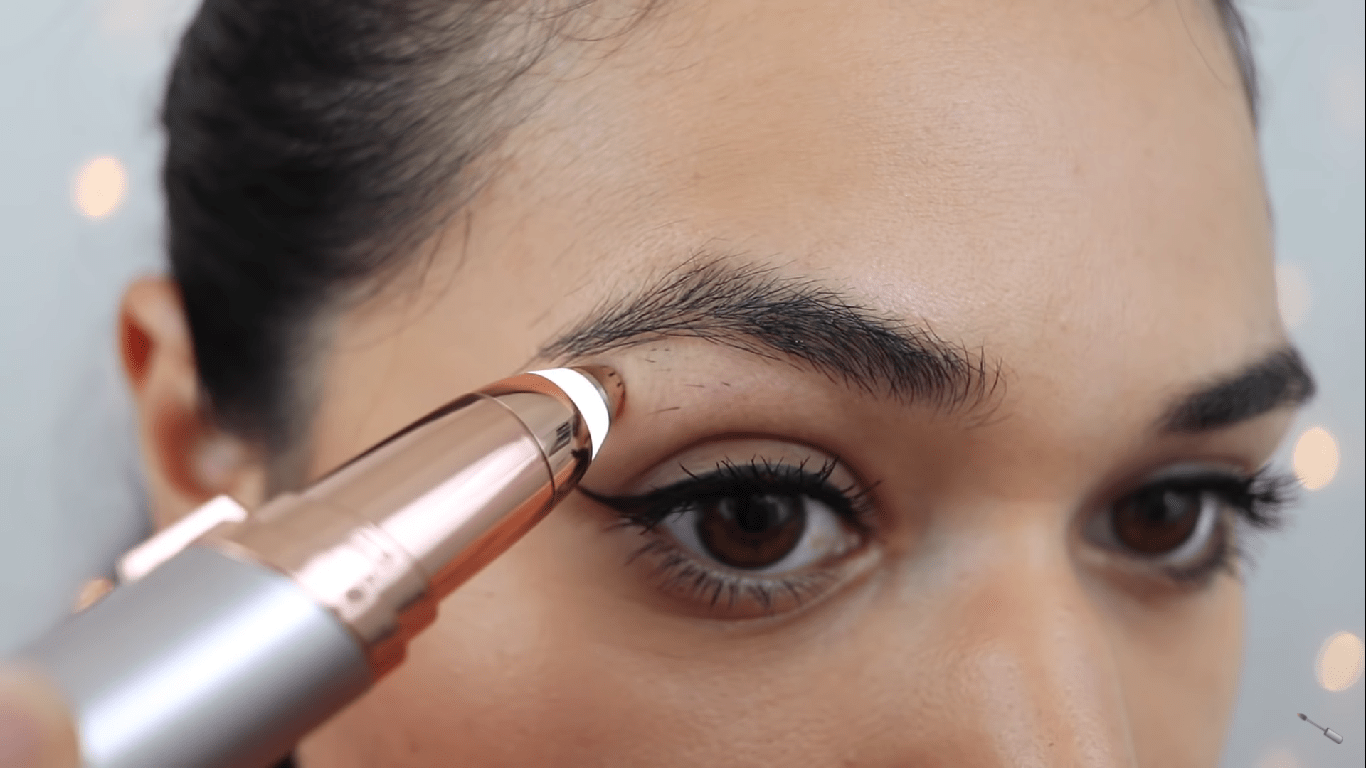 Customer Ratings | Before and After  
Layla says, "I have thick hair on my face, and I suffer through hormonal imbalance, so they grow fast. Since I started using Flawless Brows, the process has been painless. I can vouch for that as I use it every day. Removing my hair every day is a routine; I use it anywhere on the face and sometimes on the neck. Overall, it has been an excellent experience, and I did not face any issues. Affordable and such a cute device. Rose gold color is my favorite, and I ordered my next piece today."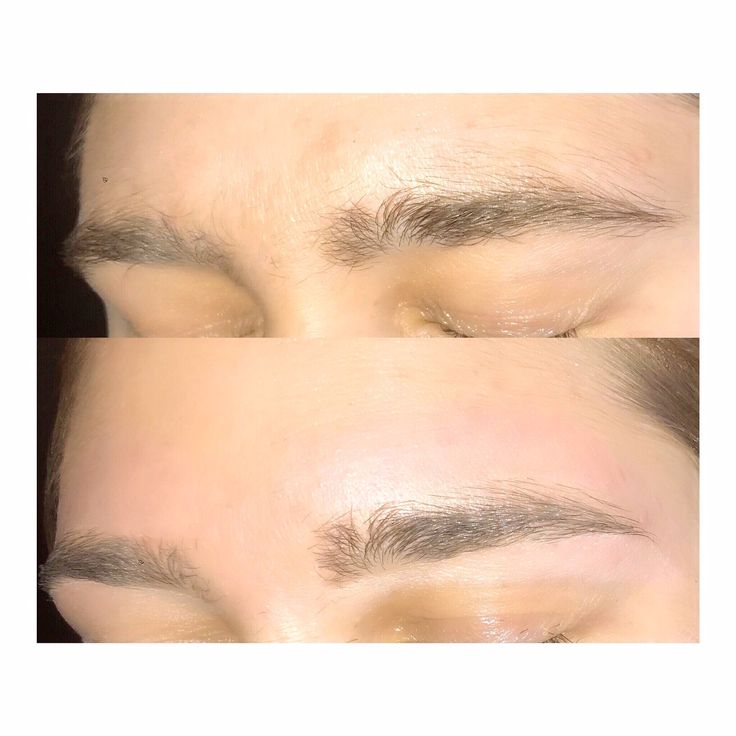 Janice says, "There has been a considerable increase in my facial hair during the last six months, and I was forced to remove them often. I always used to wax before but doing it frequently wasn't affordable and very painful. A few friends suggested a good epilator, but my daughter had a terrible experience with it. I finally went for the Flawless Brows for the amazing reviews, and I am not disappointed. It does what it claims to. After using it for a month now, I can say that it has made the removal of my facial hair painless and easy. Storing the batteries and keeping them in stock is another hassle." 
FAQs | Flawless Brows Reviews
Does Flawless Brows work? 
Yes, Flawless Brows work flawlessly. You can go and check out the tons of positive reviews on their page and Amazon/Reddit. 
How do I use Flawless Brows?
Just put the battery in, switch it on and start removing all the unwanted hair from your face. If you are not clear with the instructions, a detailed manual comes with every kit. 
Where can you get Flawless Brows? 
You can get it on their official website, Amazon, and other third-party retail websites. 
Why should I use Flawless Brows? 
If you are tired of tweezing, waxing, and threading your facial hair, this is the perfect solution. It is a painless and convenient procedure that is also affordable. 
Closure | Flawless Brows Reviews
Flawless Brows Reviews are positive and promising on their side. Although it does have some negativity and improvements to be made, it is without a doubt an excellent product.
It is engineered well and looks adorable. Very appealing and beneficial for the ladies. It is an everyday use product that shows no reactions.