Self-love comes with working upon yourself mentally and physically.
Pampering your skin with a healthy amount of love counts too.
Your skin needs different and specific ingredients in different phases of life.
Starting from face washes to night creams, it's necessary to find time for your skincare.
Sometimes it becomes difficult to find every product you might need in the same brand but using products from the same brand as instructed will bring promising and better results for your skin.
Today we have a similar brand with various skincare products that claim to fill up your complete skincare routine.
We will help you make an intelligent decision regarding this one brand by the end of our unbiased Glymed Plus reviews.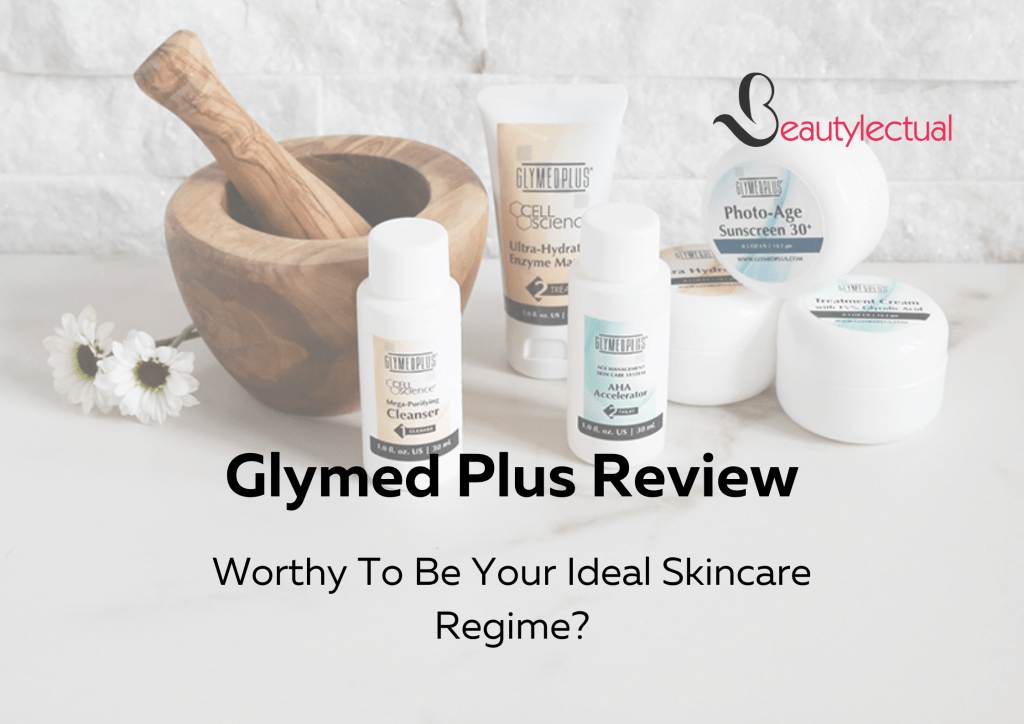 We cannot neglect skincare.
At some point in time, due to hormonal changes and aging, we have to switch off our lazy side and turn to skincare.
With changing generations, we have more advanced and better products.
There are uncountable serums, creams, and cleansers when it comes to skincare.
How do we choose the best one? And how do you know it's the right one?
Well, today's review has got you covered about Glymed Plus, a very hyped-up brand for sure.
You Might Also Like: Dime Eyelash Serum Reviews | 100% Efficient?
Glymed Plus Reviews | Worthy Skincare?
Glymed Plus is an award-winning skincare brand that has honored its tireless efforts towards raising and improving skincare standards in the latest industry.
The founder Christine Heathman has worked and achieved the license of aesthetician and esthetician in parts of the world.
She has over 30 years of experience learning and experimenting with a physician and skin specialist.
Christine does not believe in compromising their ingredients and makes natural, botanical; AHA extracted formulas and vital vitamins.
Their ingredients are pesticide-free, organic, and filled with powerful and active antioxidants.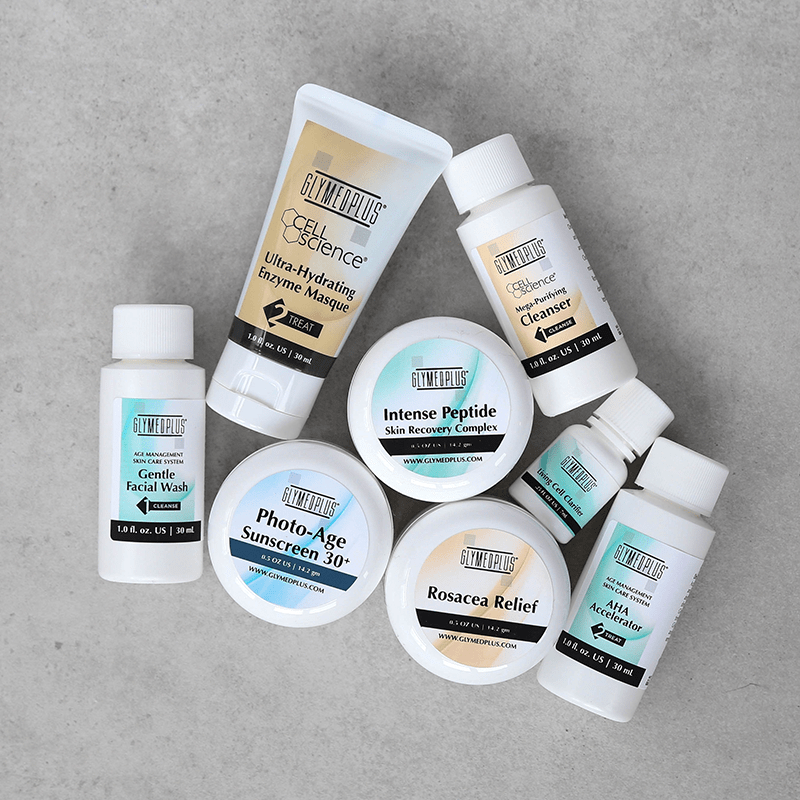 The founder promises to make her clients look a decade younger than they are.
She is also a great animal lover and rescuer.
Over the past few years, she adopted many animals and strictly avoids animal cruelty or animal testing with her products.
Glymed Plus products include ingredients that work with your skin's natural environment for changing it rather than working against it.
They aim to make your skin look ideally younger.
Glymed Plus reviews suggest that there have been no harsh or harmful effects after using their products.
Glymed Plus fulfills every need of its consumers by listening to their demands and what they need in their products.
Today we have gathered some best sellers and essential products from Glymed Plus that might be your cup of tea.
Skin Restoring Fulvic Elixir (GM32)
Suitable for all skin types, Skin Restoring Fulvic Elixir is amongst the best-selling products from Glymed Plus.
Fulvic acid is an essential component of skin health and one of the most effective antioxidants available.
It is rich in antibacterial, antifungal, and antiviral properties that will keep you away from any possible infections caused due to dirty water or towels.
In addition, the Fulvic Elixir Serum also has anti-inflammatory properties that help avoid irritations and keep your skin calm.
That makes it suitable for sensitive skin too.
It quickly gets soaked into the skin and targets the most challenging issues, including aging skin, irritations, and acne, while promoting healing and restoring a youthful appearance.
You can apply this serum after cleansing your face and using a moisturizer.
Glymed Plus suggests you use it twice a day.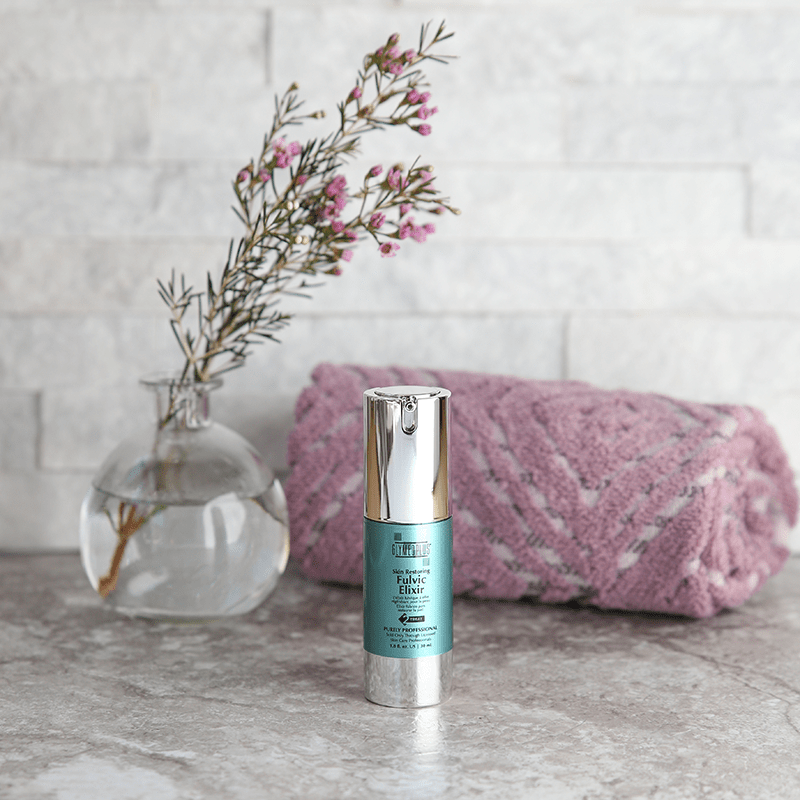 Perks of using Skin Restoring Fulvic Elixir
Keeps you hydrated 

Avoids redness and irritation

Prevents wrinkles and fine lines 

Balances skin's natural elements

Reduces inflammation 

Heals and repairs the damaged skin

Makes skin look youthful

Decreases acnes 

Oncology safe

Natural and botanical ingredients 

Paraben and toxic-free
Cons of using Skin Restoring Fulvic Elixir 
Wrinkle Remedy with Drone Technology (GM36)
Wrinkles become a part of your life as you age.
They are unavoidable, but they can be delayed with the correct formulation.
Wrinkle Remedy With Drone Technology promises to rub off ten years from your face.
Specific parts of your skin cells need more attention.
This Wrinkle Remedy instantly starts treating those skin cells with the most advanced scientific technology.
It has a velvety botox texture that will bring out the younger you.
Collagen is a natural element that is already present in your skin cells.
It holds up your skin tightly.
Once you get into your 30s, collagen starts vanishing from your skin, and the skin starts sagging.
Wrinkle Remedy is designed to replenish collagen and lift drooping skin.
Along with this, it will gradually fill creases with its natural formulas.
For a more youthful, younger-looking, and firmer skin, this innovative wrinkle solution enhances hyaluronic-like acid prevalent in an infant's skin.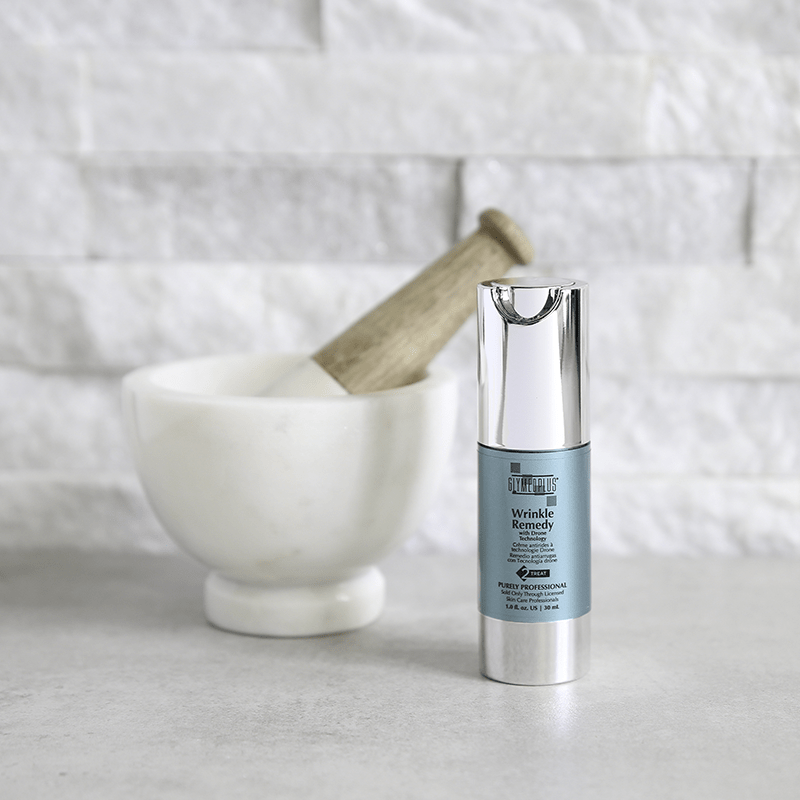 Perks of using Wrinkle Remedy with Drone Technology
Suitable for all skin types 

Tightens the skin 

Boosts collagen naturally 

Boost hyaluronic acid 

Makes your skin softer and look younger

Prevents wrinkles and fine lines

Increases hydration 

Has natural ingredients
Cons of using Wrinkle Remedy with Drone Technology
Has Phenoxyethanol (causative of many allergic reactions)
Gentle Facial Wash (GM1)
Cleansers are essential and the first step towards your everyday skin routine.
We should ensure that the product we use first is safe and effective for your skin, capable of activating your skin cells without harming or irritating your skin.
Gentle Facial Wash from Glymed has become the brand's best-selling product by fulfilling all these demands.
Glymed Plus formulated it without parabens and has added 10% Glycolic Acid to awaken skin cells and promote desquamation.
Glycolic acid also aids in the prevention of aging and acne.
Apart from healing and fighting germs, it also helps lighten and brighten the skin. This cleanser is gentle enough to use on even the most sensitive skin and provides anti-aging and exfoliating effects.
Perks of using Gentle Facial Wash
Cleans your skin deeply

Purifies the skin 

Cleans out pores and minimizes them

Reduces presentation

Prevents skin damages 

Eliminates wrinkles and fine lines 

Improves skin texture

Lightens dark spots

Reduces acne 

Gently exfoliates

Works for every type of skin

Gentle ingredients
Cons of using Gentle Facial Wash
Does not wash away the correct amount of oil from oily skin
Anti-Wrinkle Eye Cream
The sensitive area under our eyes needs extra attention, and the cream that we use for the rest of our face can be a bit harsh for the area around our eyes.
Inevitable wrinkles start to appear around your eyes as you laugh or smile. It creases your skin.
That is when you realize you need to look younger and better.
Glymed Plus has got you Anti-Wrinkle Eye Cream to cancel out all those insecurities. Losing hydration is a common sign of aging, which brings wrinkles and fine lines.
This eye cream promises to fill your skin with deep hydration.
It provides your skin with anti-aging peptide technology, which is clinically proven effective and reinforces the natural lipid barrier while decreasing the appearance of fine lines and wrinkles and firming the delicate skin around the eye.
It contains protective botanicals and antioxidants, vitamins, and strong ceramides that work their best to heal, protect your skin and make you look younger.
Perks of using Anti-Wrinkle Eye Cream
Moisturizes deeply

Reduces fine lines and wrinkles

Uplifts and firms the sensitive area near the eyes

Plump the skin

Calming to the sensitive skin

Avoids irritation 

Oncology safe 

Has shea butter, green tea, jojoba oil, and other beneficial natural ingredients 
Cons of using Anti-Wrinkle Eye Cream
Significantly less quantity sold in one unit
Photo-Age Environmental Protection Gel 15
Serums, creams, and cleansers help in healing and repairing.
These products are clean and safe, but the outdoor environment is not.
When you go out in the sun, your skin requires more protection. Photo-Age Environmental Protection Gel 15 completes your skincare routine.
FDA approves this gel which is proven to be safe, protective, and clean for your skin. It is incredibly light on the skin and doesn't feel greasy.
Along with protection, it also moisturizes the skin. It is a water-based UVA/UVB broad-spectrum solution.
It has the power of  SPF 15, which combines the power of professional-grade natural ingredients like green tea to give anti-aging benefits and protect skin from free radical damage right away.
From oily and normal skin to sensitive skin, it is suitable for each skin type and protects with decadent ingredients. It also prevents any harm the pollution can cause to the skin.
Wrinkles and fine lines are also eliminated, with Dark spots lighting up. It can also be used with a skin treatment product.
Perks of using Photo-Age Environmental Protection Gel 15
Non-greasy

Lightens dark spots

Works for sensitive skin

Protects from environmental and sun damage

Avoids wrinkles and fine lines

FDA-approved

SPF 15

Hydrates the skin

Water-based solution
Cons of using Photo- Age Environmental Protection Gel 15
Beauty Oil (GM31)
The Beauty Oil from Glymed Plus creates an untouched effect over the skin for extra hydration and effortless youthful skin, leaving you with baby soft and youthful skin.
It can also be called a moisturizer.
Infused with pure, natural, and clean ingredients like algae extract and cocoa, this oil creates a perfect balance between your skin's naturally existing oils and other elements.
Gradually over a constant use of this oil, it will bring glowing and younger-looking skin. It is non-comedogenic and filled with age-fighting antioxidants to protect the skin from harm.
This lightweight, fast-acting oil helps minimize wrinkles and fine lines. It also promises to fill your skin with vital moisture to stay hydrated and dull-free.
The oil is composed of botanical and essential natural oils rendered harmless to the skin.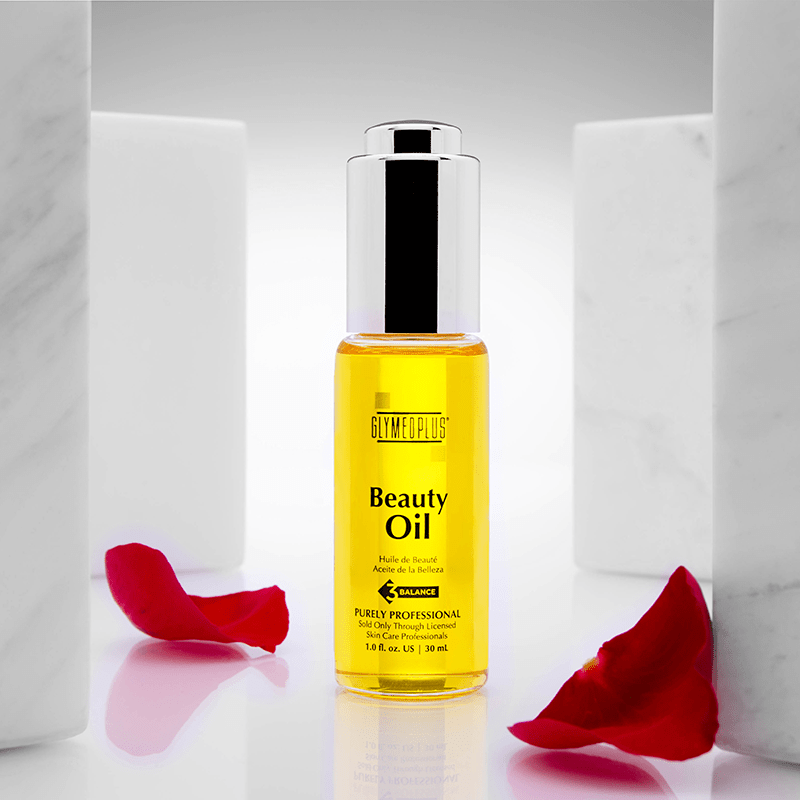 Perks of using Beauty Oil
Increases skin hydration

Keep your skin moisturized for extended hours

Balances the natural oils and essential elements 

Repairs and heals the damaged skin

Soothes the skin

Minimizes pores 

Improves skin texture

Avoids irritation

Oncology safe

Suitable for every skin type
Cons of using Beauty Oil
Makes oily skin a bit more oily
Customer feedback | Glymed Plus Reviews
Ray added about Skin Restoring Fulvic Elixir (GM32), "I was looking for a product with Fulvic Elixir, and a friend of mine suggested this product. It quickly gets absorbed into the skin, and no residue is ever left behind. My skin irritation and acne have vanished over time. This product was worth the cash spent on it. My wrinkles and fine lines have nearly disappeared. It makes me look younger and fresh."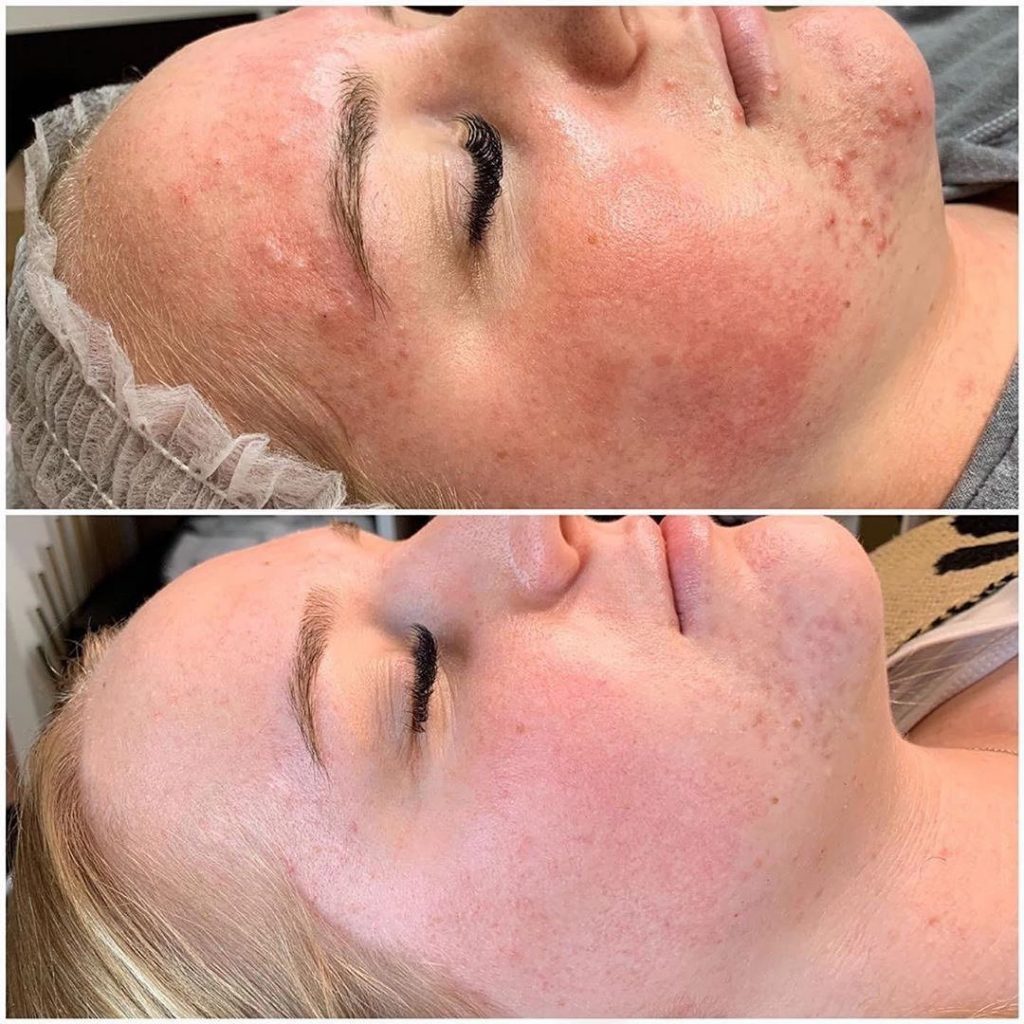 Katherine commented about Photo-Age Environmental Protection Gel 15, "This is an excellent and soothing product. My doctor recommends it, and I have seen visible changes through it. Unlike other sunscreens, it doesn't make my skin dry. It hydrates and protects my skin simultaneously. It gives excellent coverage and is 100% recommended."
Ashley pinned on Anti-Wrinkle Eye Cream, "The product works great, it is soothing, calming and gives a cooling effect. It helped with fine lines and wrinkles around my eyes. However the cream that comes in one unit is  significantly less as compared to the price."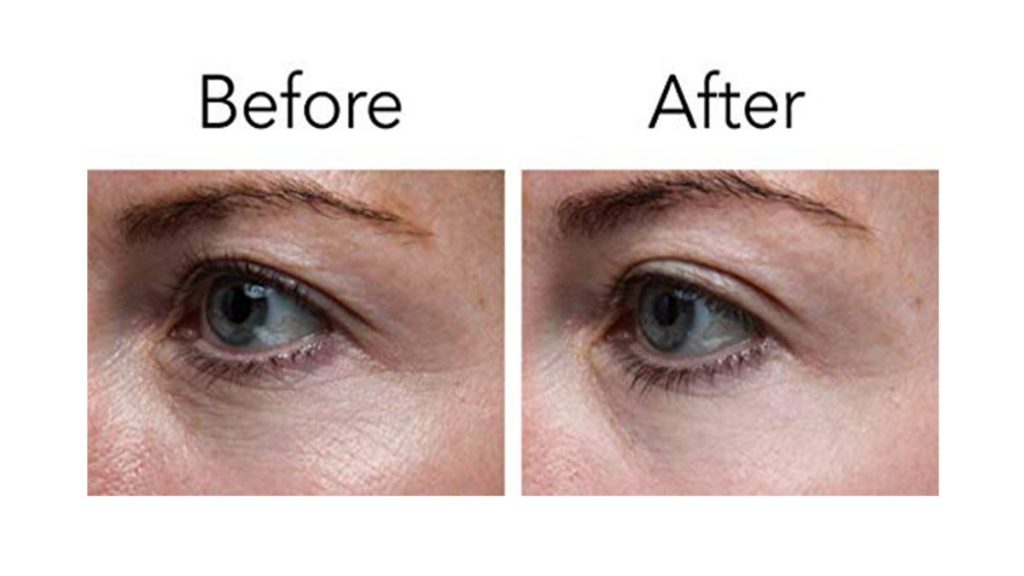 See Also: Shedavi Reviews | The Only Hair Care You Need?
FAQs | Glymed Plus Reviews
Is Gentle Facial Wash safe for pregnant and breastfeeding women? 
According to Glymed Plus, their Gentle Facial Wash is safe for pregnant or breastfeeding moms.
Your skin is more vulnerable to the environment during this time, and using this gentle wash on your skin will help you better protect it.
Can wrinkle remedy with drone technology be used as a daily moisturizer? 
Yes, this product can also be used as a daily moisturizer because it has hydrating elements. 
Where can I find Beauty oil from Glymed Plus?
All products are available on the official Glymed Plus website.
They are also available on any other well-known e-commerce sites, including Amazon. You can also check Glymed Plus products in your nearest stores.
Cessation | Glymed Plus Reviews
Finally, we have come to the end of our report on Glymed Plus Reviews.
Glymed Plus is a famous brand with happy and satisfied consumers not only in its domestic country but also in other parts of the world.
The brand promises to provide only clean and safe products to consumers.
It also offers a wide variety of products for consumers that are formulated to cancel out minor to major skin problems, especially aging.
The Glymed Plus is cruelty-free and avoids every bit of damage caused to the animal. The products are said to be gentle and protective that attracted many consumers towards it.
No product is ever made without limitations.
With different kinds of skin comes a variety of skin problems. If the product suits one skin type, it unintentionally might not suit others.
Keeping this in mind, Glymed Plus has created products for every skin type with natural and botanical formulas.
We hope we have detailed you with the information you needed.
If there is still a question hovering at the back of your mind, you may pin it down in our comment section. Our team will be happy to answer them all.