Women have been facing hair problems since time immemorial now. To deal with this ever-rising issue, primitive as well as modern methods have been the recourse. But, 'how far is it practicable' remains an unanswered question. Different types of hair products and their brands come up with flourishing claims. Similarly, no matter how many Hair La Vie Reviews you go through, a comprehensive analysis is still lacking. Thus, here we have one for you.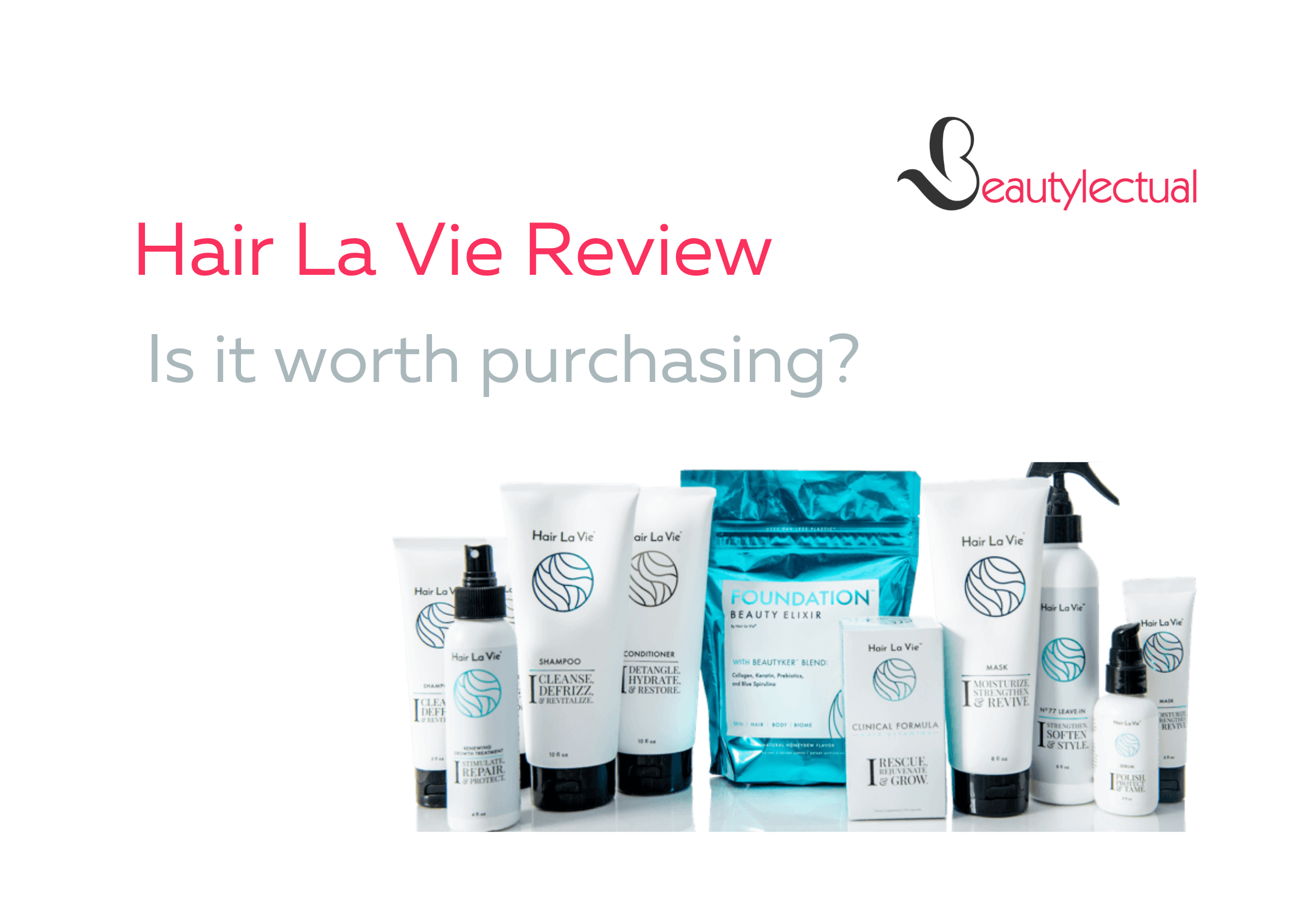 Hair supplements for hair problems are something preferred by those who are not a fan of cosmetic products. However, if you are confused about which brand of supplements to pick, we have one option right here for you. As a consumer, you ought to be looking for brands that serve your specific purpose. Thus, here we are, reviewing one of the hair supplements that is widely known.
See Also: Haironex vs Hair La Vie | Which One Should You Choose?
Hair La Vie Reviews | Worth The Purchase? 
Hair fall or hair loss can potentially owe their origin to various sources. Apart from genetic sources, there are several other direct sources of hair fall, such as hypertension, stress, anxiety, lack of sleep, hyperthyroidism, and many more. Apart from these seemingly petty issues, even chemotherapy, the treatment for cancer leads to disastrous aftermath. Hair La Vie claims to possess capabilities of promoting healthy, more potent, and thicker-looking hair. Even under the severest of circumstances, its manufacturer claims effective results.
It is one such formula that claims to give you naturally beautiful hair. The literal interpretation of the band's name stands for 'hair is life,' which the brand believes in offering its customers. It is a one in all brand that interferes with the body and makes up for the problem you wish to address. It is a fact that nutrients make up for the hair, nails, and other external parts. Thus, Hair La Vie addresses issues from different angles. Its formula usually tends to work on all hair types. But, what goes behind the brand's products and what the customers have to say about the brand will remain discussed henceforth. 
Popular Hair La Vie Products:
Hair La Vie Ingredients
Ingredients that make up a particular product can either construct or deconstruct a brand's potentiality. The manufacturer of Hair La Vie claiming effective results is because of the ingredients it contains. Let's take a look at its potential active ingredients that work in favor of Hair La Vie's wide range of hair products. 
Reishi mushroom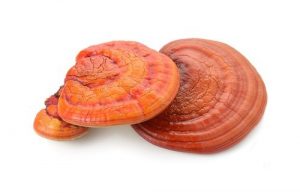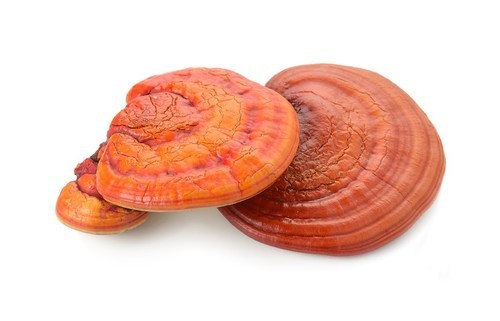 Reishi mushroom is a natural ingredient that comes attached with several health benefits. Especially for the hair, it promotes blood circulation into the scalp and thus instigates hair growth. Additionally, its antioxidant properties prevent damaging and weakening hair. 
Amla (Indian Gooseberry)
Amla is a proven ingredient with multifaceted benefits to offer for the hair. Some of its pros include preventing premature graying of hair, strengthening the scalp, managing hair fall, dandruff, and many more.
Biotin
The hair, nails, and skin require the protein called keratin. Therefore, the presence of biotin as an ingredient promotes keratin's infrastructure. With adequate keratin in the body, the hair is most likely to grow efficiently. 
Argan oil
Argan oil has a high-fat content which makes it beneficial for several hair problems. Be it improving hair health or addressing conditions such as split and dry hair ends, Argan oil helps in improving them all.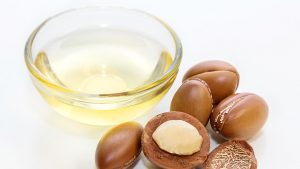 Marula Oil
Marula oil as an ingredient is used in multiple body and hair care products. It helps in nourishing the hair and prevents frizzy hair from breaking. 
These are some of the ingredients commonly found in Hair La Vie products. However, the list is not exhaustive; there are numerous other ingredients with their benefits to be offered. Each product of the brand contains unique contents of its own.  
You Might Like: Skinmedica VS Obagi | Better Pick for You?
Hair La Vie Products Review 2021
Hair La Vie offers diverse products ranging from hair supplements to styling and protection range to cleansing and conditioning for the hair. Most interestingly, they provide hair packages that are directed towards a specific hair condition. Here are some of its best-selling products and guidance on their appealing and repealing factors. Let's start off.
Hair La Vie Clinical Formula Hair Vitamins Reviews 
If you feel your hair is losing out on natural hair beauty, hair vitamin supplements address precisely that. It helps in protecting and rejuvenating the naturally existing beauty and luster of the hair. It is a true combination of nature and science, thus benefiting the look of the hair.
Hair fall can be an outcome of a lack of nutrients in the body, and hence, hair vitamins help bridge the gap. Besides, it promotes hair growth owing to the presence of biotin as an ingredient. Nevertheless, women being the use of the product claims it to be effective in its actual terms. 
Why Should You Buy The Product?
It makes your hair lustrous and shiny

It takes about three months for hair growth by an inch or a two

Adds volume and rejuvenates the damaged hair 

It contains ingredients such as vitamin D3, zinc, etc. that benefits the hair 

Most of its existing users recommend using the product 
Sale
Hair La Vie Clinical Formula Hair Vitamins with Biotin and Saw Palmetto - Healthy Hair and Whole-Body Wellness
Supports Healthy, Stronger, Thicker Looking Hair - Your hair's health doesn't only depend on genetics. Nutrition can help promote healthy hair too. Hair La Vie Clinical Formula is a nutrient dense supplement that works hard to promote healthy hair using the power of total body nutrition.*
Healthy Hair Growth Formula - Hair La Vie's Clinical Hair Vitamins work with your body to target hair issues from different angles.* We help you get the necessary nutrients for gorgeous volume, incredible shine, and rejuvenated health.* Works on all hair types.*
Ingredients Help Support Immune Health - These naturally derived hair-supporting capsules contain immunity-supporting vitamins, nutrients, & botanicals that support healthy hair through whole-body wellness.* With immune-supporting properties & nutrients like Zinc, Vitamin A, Vitamin D, Selenium, Iron, and Reishi Mushroom, each hair-supporting ingredient was chosen for its benefits to help keep you healthy on the inside—creating the ideal canvas to promote healthy hair starting from within.*
Drawbacks 
Existing customer reviews show the formation of acne and keratosis pilaris on the skin. 
Hair La Vie Revitalizing Blend Hair Vitamins Revie
ws
Be it post-pregnancy hair fall or out of hypertension, the product's claims are as such to heal the root cause of the problem. Nutrients such as vitamins, minerals, antioxidants, etc., are naturally infused into the body that helps build the immunity system. Additionally, it promotes healthy hair growth. The manufacturer claims the item will show visible results in just 90 days. To your advantage, it offers a money-back guarantee; hence, you either enjoy the benefits of the product, or it's free. The women using the product have spoken highly of its effectiveness. 
Why Should You Buy It?
Contains all-natural ingredients such as vitamin B3, flaxseed, etc.

Strengthens hair follicles naturally 

Promotes hair growth and makes the hair look voluminous and shiny 

Brings about results as early as 90 days 

Addresses the hair issues from its cause 
Hair La Vie Revitalizing Blend Hair Vitamins with Biotin, Collagen and Saw Palmetto
Healthier, Thicker, Longer Hair - Hair La Vie's Revitalizing Blend uses a unique formula that boosts healthy hair growth, regulates sebum production, increases keratin hair proteins and naturally strengthens hair follicles from within.
All Powerful Ingredients - With 5000 mcg Biotin, Vitamins A, B1, B2, B3 and B6, Kelp, Saw Palmetto, Pantothenic Acid, Flaxseed, Horsetail extract, Borage Oil, Bamboo, Vitamin E, Vitamin K, Collagen, MSM, Zinc, and Iron
Boost Hair Growth, Volume & Shine - Formulated with powerful ingredients to increase hair length, density, and promote overall hair health, Hair La Vie's hair growth vitamins are tested rigorously by a 3rd party to ensure maximum freshness, safety, quality, and efficacy and are Non-GMO and completely free of gluten, soy, preservatives, and dairy.
Drawbacks 
Some users complained about the vitamin causing rashes on the skin 

Some others faced issues of upset stomach

 
Hair La Vie Dry Shampoo for Women Review
The primary purpose of the dry shampoo is to cleanse the hair scale in between good hair wash days. Apart from its primary function, it instantly adds volume to the hair. The formula absorbs into the roots quickly while leaving behind clean and beautiful strands of hair. Unlike typical dry shampoos, the Hair La Vie dry shampoo does not remove moisture and makes the roots feel dry. It rightly keeps adequate moisture alongside removing any impurities. Its customers have been satisfied with Hair La Vie before and after results.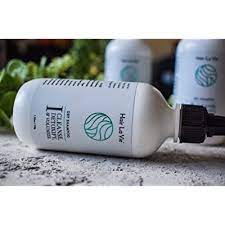 Why Should You Buy It?
It comes with a natural fragrance that feels fresh and soothing 

The formula is vegan, cruelty-free, and free from any other harmful substances 

It helps retain adequate moisture alongside cleaning the scalp

Alongside cleaning the scalp, it adds volume to the hair instantly 

It contains an all-natural formula 
Sale
Hair La Vie Dry Shampoo for Women - Detox, Cleanse & Volumize for Blonde & Brunette Hair, 1.76 Fl Oz
Detox Dry Shampoo Neutralizes Odor & Hydrates Scalp - Soap nut instantly revitalizes the hair while antioxidants from essential oils neutralize odor and help protect the scalp. Powerful antioxidant Meadowfoam Seed Oil helps detoxify hair fight free radicals and clear away impurities that can hamper the immune response. Potent, plant-based ingredients reveal healthy, balanced hair.
Dry Shampoo for Dark Hair & Blonde Hair - Hair La Vie Dry Shampoo quickly absorbs oil and impurities, becoming transparent as it locks them away to leave beautifully clean strands and roots. Ultra-sheer corn starch formula disappears into hair effortlessly & easily brushes through all hair types, making this the best dry shampoo for brunettes and blondes alike.
Cleans & Refreshes Hair Between Washes - Cleansing black clay and bamboo work together with natural cornstarch to quickly absorb excess dirt and oil while adding volume. Won't strip away moisture like traditional dry shampoos, making this the best dry shampoo to refresh 2nd-day styles, add volume or post-workout, resulting in clean hair minus the buildup!
Drawbacks 
Some users do not appreciate the way it feels on the scalp.

 
Hair La Vie Foundation Beauty Elixir Review
The beauty elixir by Hair La Vie is a beauty powder that fulfills all nutrients in the body and improves hair and skin. Hair wellness is targeted through full-body development. The formula reduces hair fall and thus, accelerates hair growth. The formula contains keratin protein that helps restore hormonal hair loss, repairs damaged hair follicles, and restores volume and shine to dull, lusterless hair. The product's claims are as such to help address hair loss, thinning of hair and replace it with healthy hair regrowth. The majority of its users have brought forth positive reviews alongside some complaints too.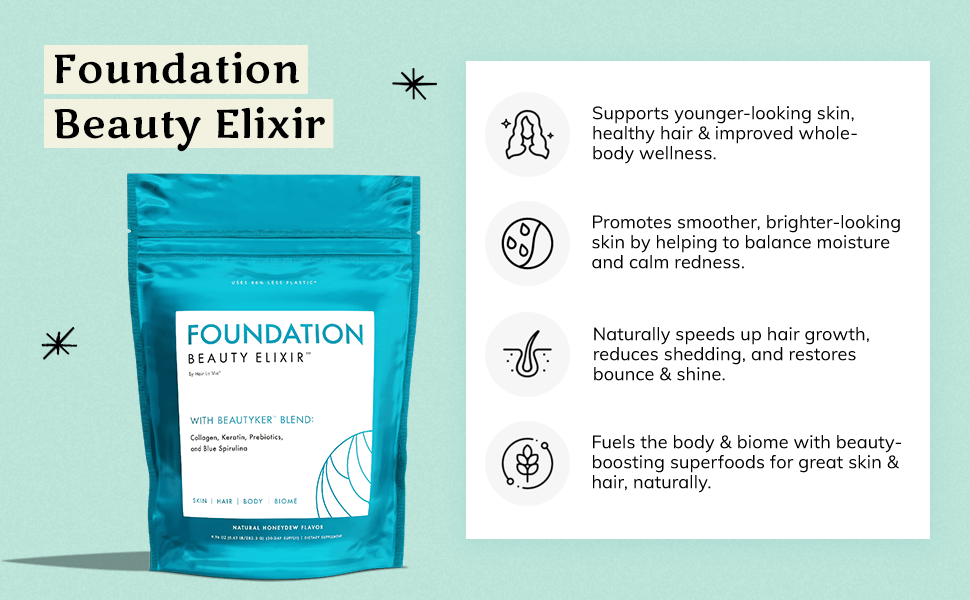 Why Should You Buy It?
Contains all-natural ingredients 

Shows up results after one natural cycle of the body (90 days)

Works for the skin, hair, and also the body's overall wellness

Its ingredients have undertaken clinical tests and have proven to work for both men and women 

Repairs damaged hair alongside adding moisture and shine to the hair
Sale
Hair La Vie Foundation Beauty Elixir with Collagen, Keratin and Prebiotics for a Healthy Gut, Clear Skin & Thicker Healthier Hair Growth
All Natural Beauty Collagen Blend + Superfoods Feed the Gut for a Glowing Complexion From Within - This natural honeydew-flavored beauty powder is packed with nutrients to help restore the skin-gut connection. Clinically shown to reduce the appearance of fine lines and wrinkles in as little as 12 weeks, FOS (or Fructo-oligosaccharides) and XOS (or Xylo-oligosaccharides) are skin-smoothing prebiotics that help feed good bacteria in your gut to deliver a healthy, radiant glow from within.
Speed up Hair Growth & Reduce Shedding - Hair La Vie Foundation Beauty Elixir targets hair health through full-body nutrition and wellness. Found in the BeautyKer Blend, keratin protein can help restore hormonal hair loss, repair damaged or shrunken hair follicles, and restores bounce and shine to dull, lackluster hair. Foundation's powerful natural ingredients make it one of the safest and most effective supplements for thinning hair, hair loss and regrowing healthier hair.
Clinically Proven Ingredients To Improve Elasticity of Skin & Hair - Safe for both men and women, this fast-working collagen powder blend is made with clinically studied ingredients for hair, skin, body and gut health. The elixir includes grass-fed bovine collagen peptides, hair-enhancing keratin, prebiotics for smooth skin, protective antioxidant ginger, immunity-boosting vitamin C and blue spirulina to give Foundation Beauty Elixir its natural beautiful blue color.
Drawbacks 
Some customers have been disappointed with its usage 

Some others complained about the powders dissolving capabilities on cold water 
FAQ's | Hair La Vie Reviews
If you have been seeking answers to some of the commonly sought-after solutions, here you go!
Does Hair La Vie Have Side Effects?
Well, the manufacturer of Hair La Vie does not claim any side effects to its users. However, on a detailed analysis of Hair La Vie Consumer Reports, the contrary has been noted. Some of its users have complaints about issues such as stomach upset and rashes. 
Does Hair La Vie Really Work?
Hair La Vie has proved its potential for a majority of its users. Nevertheless, some might have faced issues while using its products, but it was a huge success story for most. Its hair volumizing capabilities, growth capabilities, etc., have left its users awestruck. 

Closure 
With that, I hope your search for Hair La Vie reviews ends here. The report has been crafted for its readers to get a fair idea of how profitable it is to spend on the brand. In addition, the customer reviews on Amazon.com speaks a lot of the effectiveness of Hair La Vie products. Relying on such customer reviews, one can conclude that its products are effective in the true sense of the term. However, some complaints too have been evident. 
Almost all deserve beautifully flowing natural hair, and if Hair La Vie works for you, you're all good to go. This report comes to an end, and for any more relevant queries, do not forget to write to us in the comment section below. We would be more than happy to help our readers with the questions at hand.