Hair supplements have grown in popularity to achieve long, silky, and strong hair.
Do they, however, actually work?
Regrettably, there is no conclusive answer to this question.
They are mostly hit or miss, with results varying from person to person.
In this Haironex Vs Folexin article, we will compare two popular hair supplements to see which one works the best.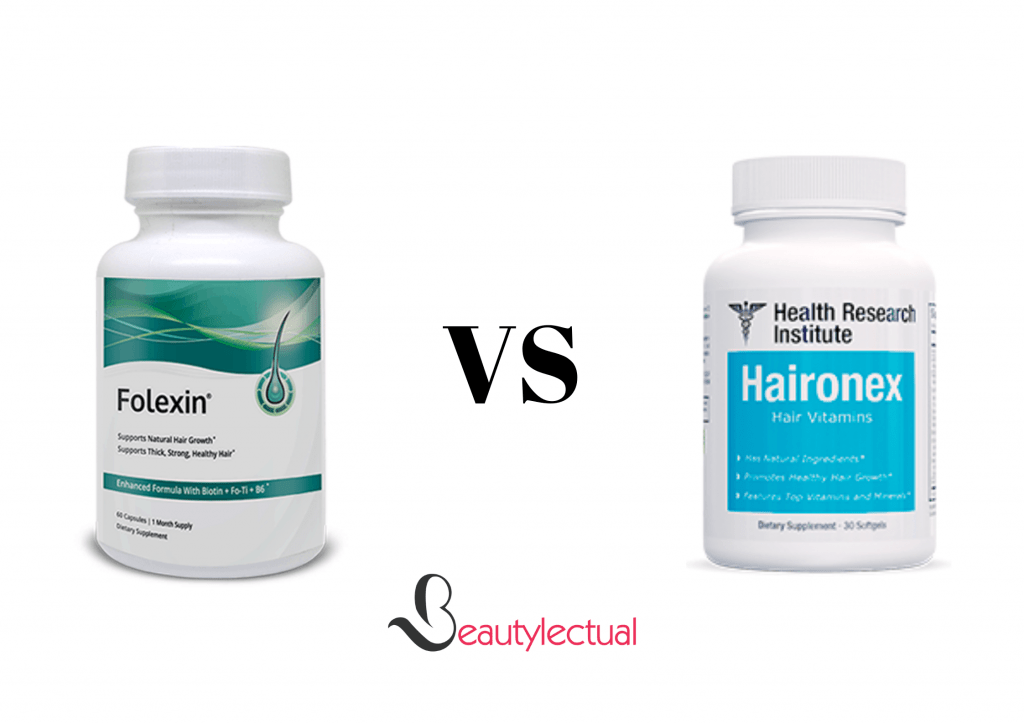 Hair supplements contain various ingredients such as Biotin, Vitamins, Folic Acid, and others that benefit the hair by making it healthier and stronger.
Nonetheless, because brands do not need approval from the FDA to sell hair supplements, many people are hesitant to try them.
We will provide unbiased and precise information about both Haironex and Folexin supplements to truly assist you in deciding whether or not they are worth a try.
Also Read: Haironex VS Nutrafol | Goodbye To Hair Issues?
Haironex VS Folexin | Which Works The Best? 
Haironex and Folexin are made with natural ingredients and claim to improve hair quality, prevent hair loss, and promote hair growth.
While Haironex claims to promote hair growth by deeply nourishing the hair and reducing damage, Folexin claims to do the same by supporting the natural hair growth cycle.
Both supplements are available without a prescription and usually begin to show a noticeable difference after 2-3 months.
These hair supplements are popular among the general public, with most people praising them.
Many medical practitioners recommend Haironex, while Folexin has featured in various media outlets such as Web MD, Healthline, Fox Channel, etc.
Ingredients 
Haironex Ingredients 
Keratin – Keratin is a protein that protects the hair making it manageable, frizz-free, and shiny.
It is highly beneficial in terms of smoothing the hair and reducing dryness. It also aids in the reduction of split ends.
Flaxseed Oil – Flaxseed is well-known for its ability to strengthen hair follicles, thereby promoting hair growth.
It also shields the scalp from free radicals, causing hair to grow faster.
Flaxseed also helps to reduce inflammation and frizziness.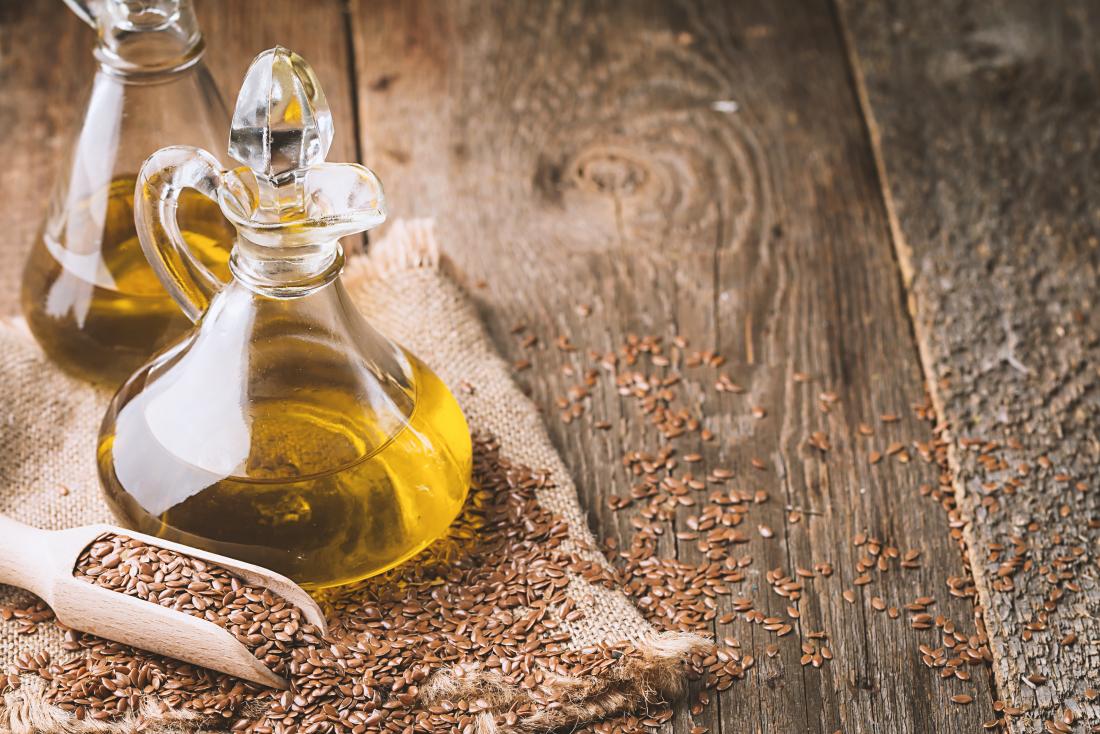 Zinc – Zinc is vital for hair growth.
Externally supplementing the body with zinc reduces hair loss significantly.
It is essential for hair tissue growth and assists the proper functioning of oil glands around the hair follicles.
Reishi Mushroom – Reishi Mushrooms are well-known for improving blood circulation and thus improving hair health.
It also aids in the preservation of the hair's agility, strength, and luster.
It has anti-inflammatory properties and is high in antioxidants, which help to reduce damage.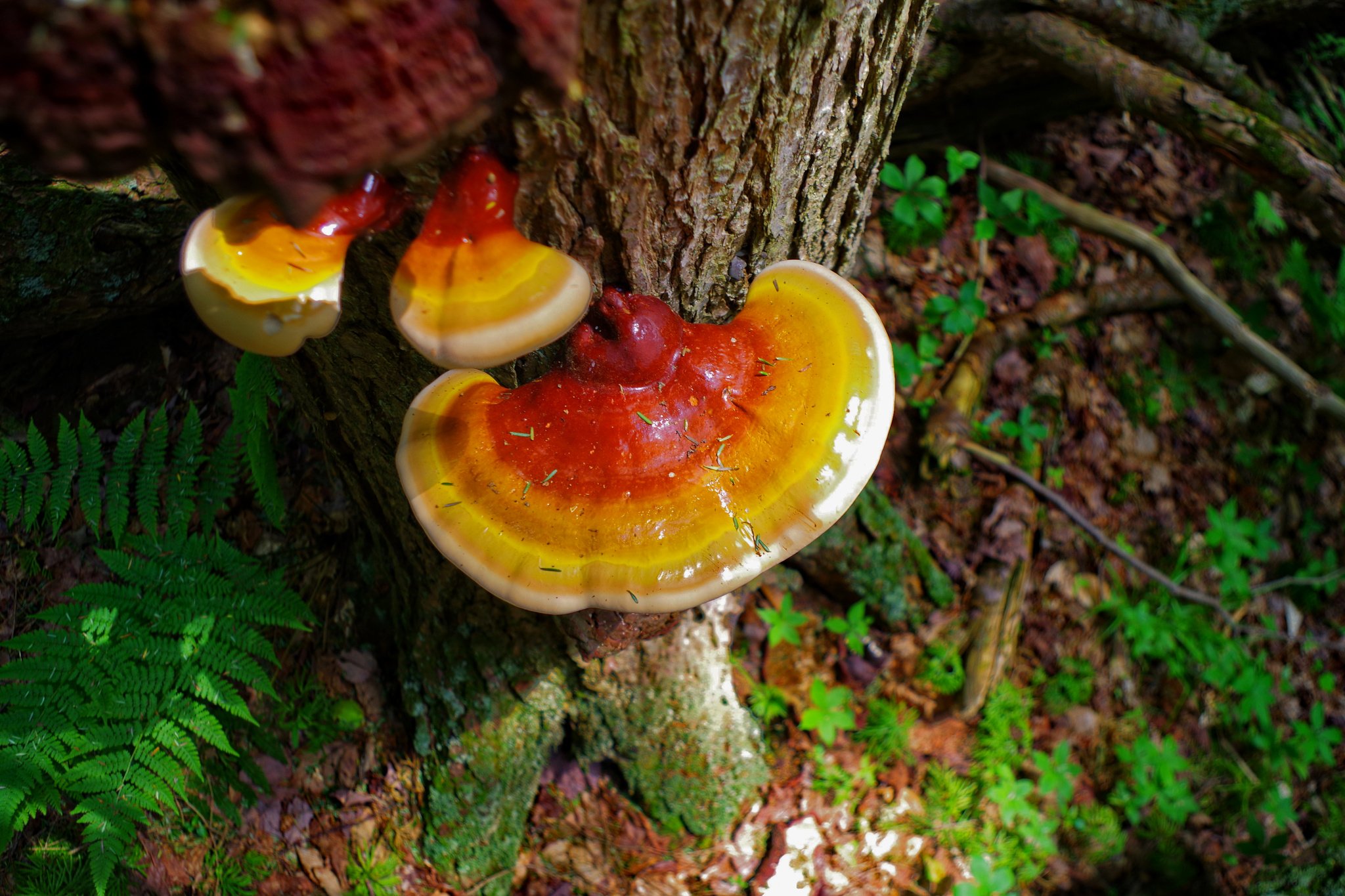 Folexin Ingredients 
Biotin – Biotin is a well-known vitamin commonly found in hair growth supplements.
It is beneficial to increase keratin production and follicle growth rate.
It also strengthens the hair while increasing volume and luster.
Iron – Iron is a mineral that promotes blood circulation and transports oxygen to the hair roots.
As a result, the hair's health and strength improve significantly.
It also prevents premature greying, hair breakage, and hair loss. 
Fo-Ti – Fo-Ti is a herb commonly used in Chinese medicine, hair care, and skincare.
It stimulates hair growth by inducing the anagen phase (the start of the hair growth process) in dormant hair follicles.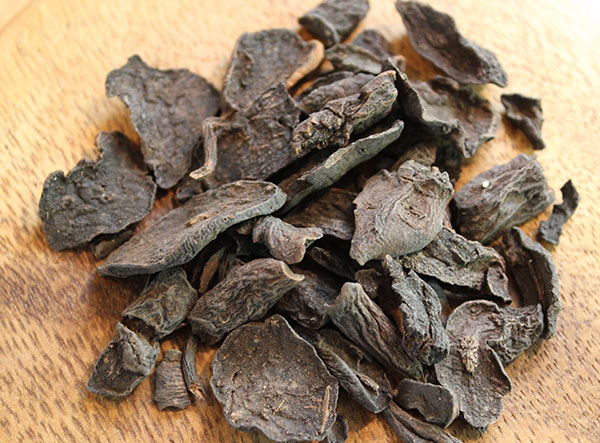 Folic Acid – Folic acid stimulates hair growth by stimulating the growth of healthy cells.
It effectively distributes nutrients and oxygen to the hair cells, resulting in more vital, healthy, and resilient hair.
It also helps to prevent premature greying and hair loss. 
Also read:Hairprin VS Haironex | One Better Than The Other?
Benefits 
Haironex Benefits 
Improves blood circulation, transports nutrients and oxygen to the hair, and repairs damaged follicles to promote hair growth.

Improves hair quality, resulting in healthier, stronger, and more lustrous hair.

Biotin and keratin keep the hair smooth and manageable.

It is made up entirely of natural ingredients that medical professionals highly recommend.

Reduces thinning and hair loss, resulting in hair that is visibly thicker and denser.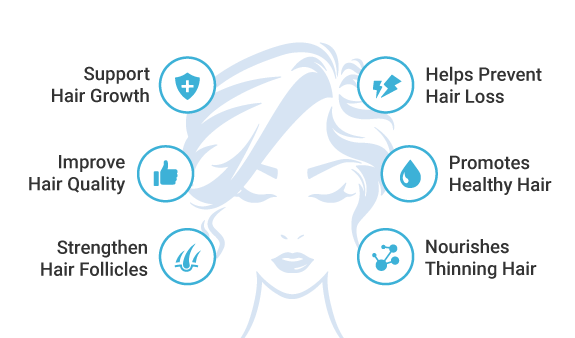 Folexin Benefits 
Strengthens hair by reducing damage caused by environmental aggressors, UV exposure, smoking, and alcohol consumption.

A powerful combination of vitamins, minerals, and herbs reduces hair thinning, loss, and breakage.

It supports the natural hair growth cycle, which speeds up hair growth.

Provides essential nutrients, oxygen and improves blood circulation, resulting in longer, healthier, and more visibly beautiful hair.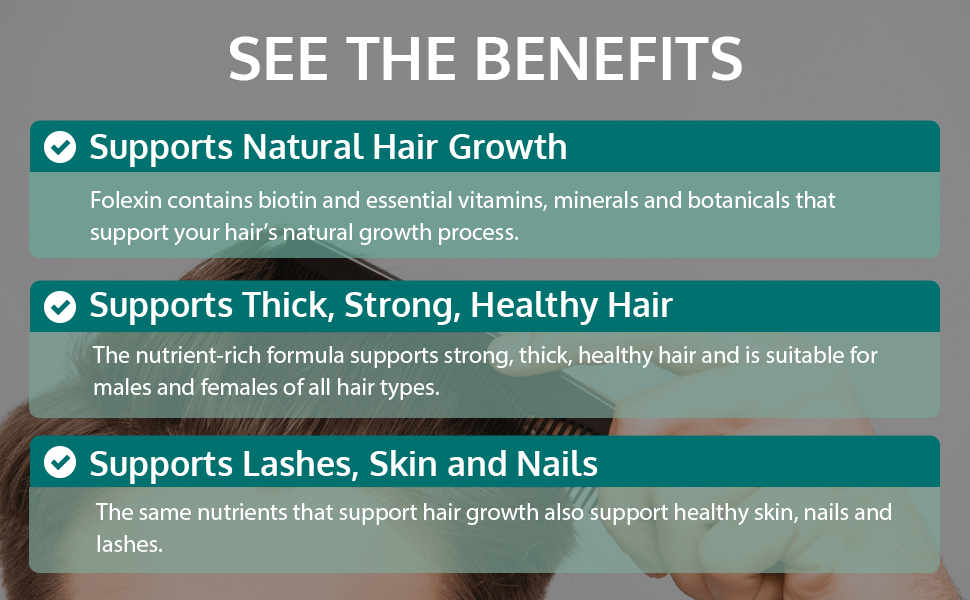 Drawbacks
It would be best if you only took Haironex and Folexin supplements after consulting with a healthcare provider.
Pregnant or lactating women should also exercise caution and read the ingredients first.
Do not exceed the dosage limit. 
Customer Reviews | Haironex Vs Folexin 
Haironex Reviews 
Mindy said, "I've been using Haironex for the past three months. This supplement works, but it is, in my opinion, a little slow. Perhaps I need to use it for a more extended period to see more significant results. On the plus side, this supplement has decreased hair loss, dryness, and breakage. Moreover, my hair is shiny and silky, and it feels very soft to the touch. So far, I haven't noticed any adverse side effects." 
Folexin Reviews 
Lawrence commented, "For the past six months, I've been using Folexin. It has completely changed the look of my hair, and I am delighted with the results. After being diagnosed with a medical condition, I was dealing with excessive hair. I began using Folexin under the supervision of my doctor. My hair loss has significantly decreased. Furthermore, my hair now feels manageable and is not as frizzy as it was previously. I highly recommend this supplement."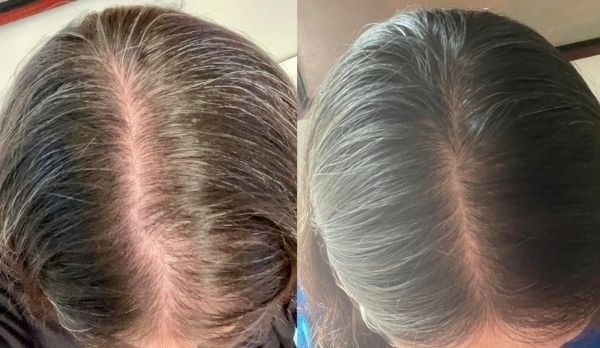 Cessation | Haironex Vs Folexin 
Now that we've completed our Haironex vs Folexin comparison, it's time to decide which hair supplement is the best.
In terms of functions and benefits, both supplements are very similar. Both can reduce hair loss, strengthen the hair from the inside out, and improve the appearance of the hair.
Furthermore, after 2-4 months, both exhibit discernible changes.
One significant distinction between the two is that, whereas Haironex is FDA-approved, Folexin is not.
With that said, both are safe to use, and nobody has reported seeing severe adverse reactions.
After analyzing the reviews for both supplements, we discovered that people were more pleased and satisfied with Folexin than with Haironex.
However, it is critical to remember that the outcomes will differ for each individual.
Another point to consider is that while both Haironex and Folexin claim to promote hair growth, they may be ineffective in reducing extreme hair loss or baldness.
We recommend that you consult with a doctor to determine which supplement is best for you.