Our report will surely cease your search about honest Hairprin reviews as we have comprehensively discussed the things one should know before making a purchase.
Hair loss is everyone's worst nightmare. A good, luscious, perfect-looking hair is everyone's dream, be it men or women. Hair loss is not something that can be evaded; instead, it should be dealt with full attention. Now, different products are available in the market, and they are claimed to be effective for hair loss. Hairprin is such a product that claims to help with both hair loss and hair regrowth.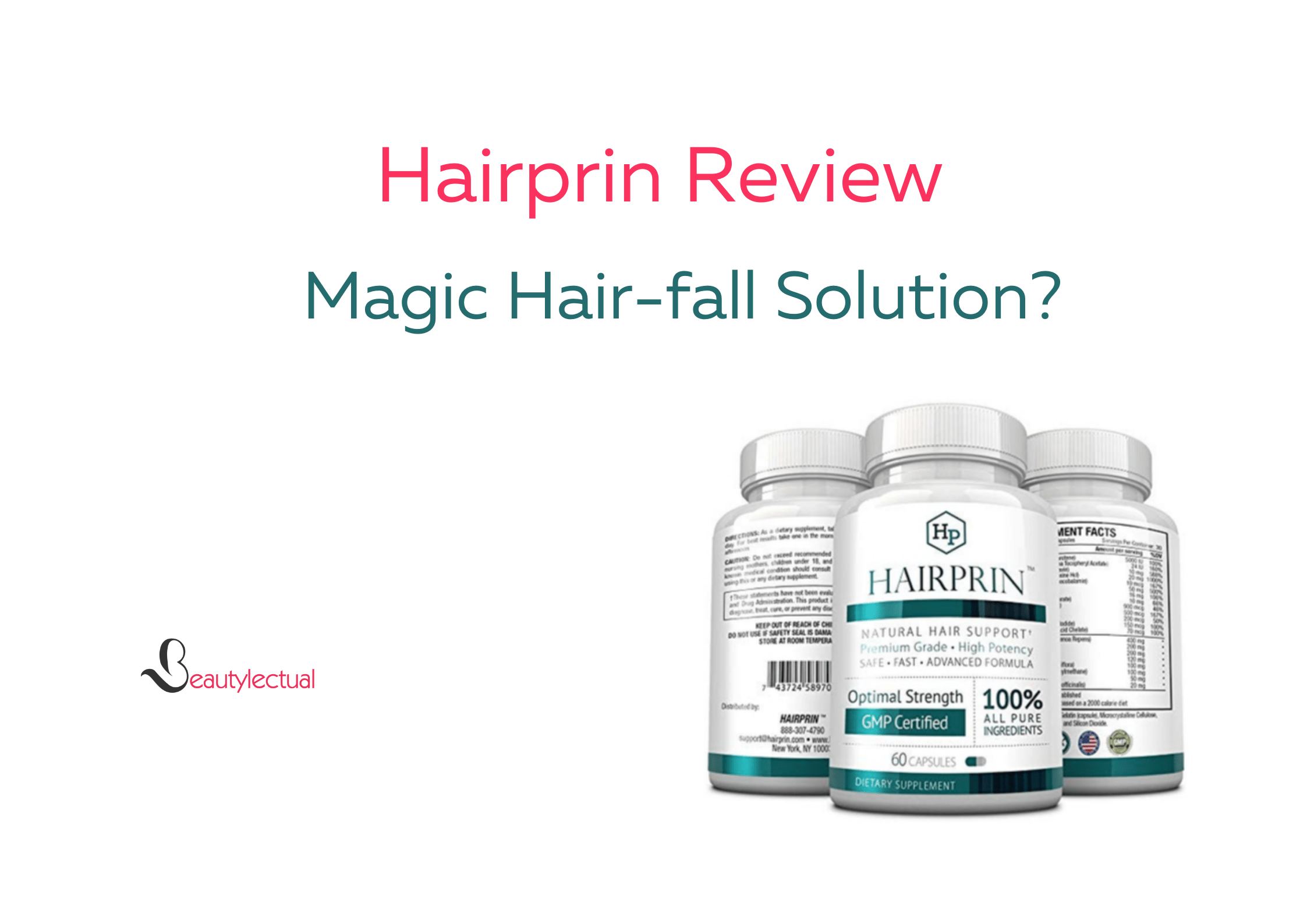 According to popular belief, it is okay to lose about 100 strands of hair a day as it is just 0.001% of our total hair count. But, what we should worry about is excessive hair loss, hair thinning, balding and receding hairline. Are you someone who's currently looking for a product to deal with hair loss? Well, Hairprin is a very reputed product that is effective in fighting hair problems. But is Hairprin THE stop? This review aims to speak and enlighten you about the Hairprin brand to help you decide whether it deserves to be your prime hair-care solution or not.
Also read: Urban Skin Rx Review
Hairprin Reviews | Miraculous Solution?
Ever wondered why you face problems like hair-fall? Hormones, deficiency of vitamins, and improper diet are some of the primary causes of hair fall. Hairprin contains capsules that are enriched with vitamins, and minerals to not only combat chronic hair loss but also to promote hair growth. But all that glitters is not gold. The capsules have specific side effects that can lead to stomach ache, gastritis, etc. Also, according to some critics, the product smells horrible that can make one gag.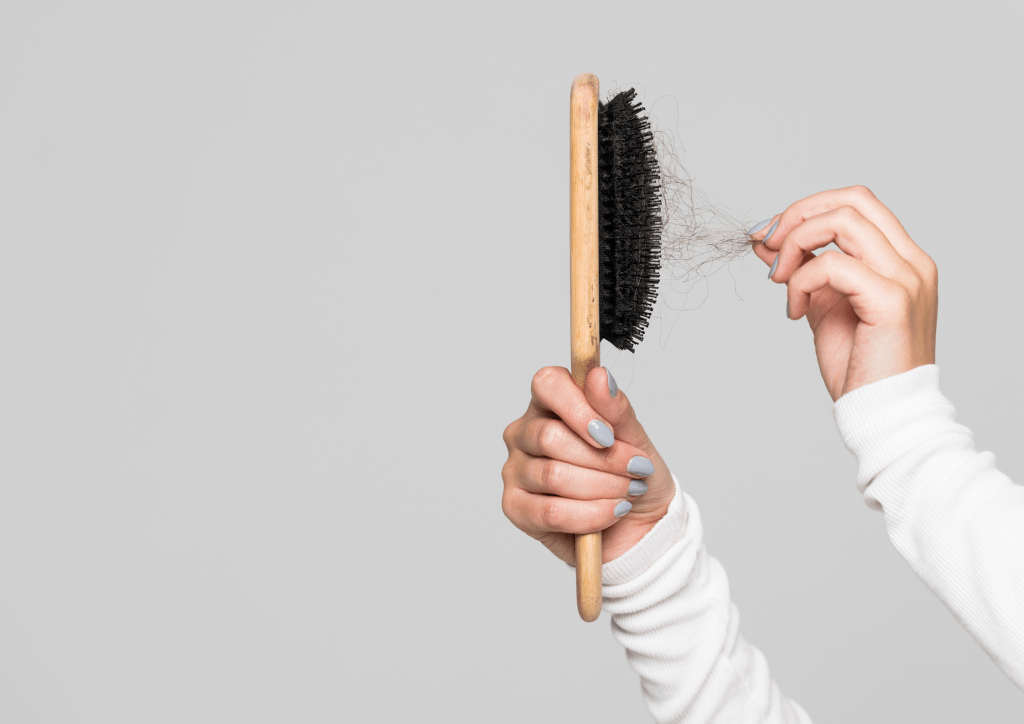 Hairprin is a hair growth supplement that promotes hair growth while preventing hair loss. Hairprin is said to be cGMP certified, FDA registered, and clinically tested. The manufacturer of this product is a company named Approved Sciences. The company is based in the U.S.A. The product aims to tackle the problem of hair fall in the most natural way. Here is a detailed assessment of the product.
Hairprin Ingredients
Hairprin is a supplement that uses natural ingredients i.e. various vitamins and minerals. Below is a list of the active ingredients used in Hairprin.
Ginkgo Biloba: Ginkgo Biloba is an antioxidant-rich herb. It boosts the blood flow towards the hair follicles and promotes the production of collagen that helps to make the roots of the hair strong.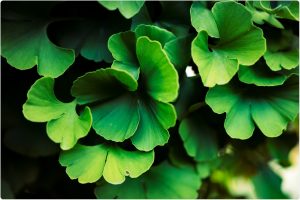 L-Cysteine and L-Methionine:  L-Cysteine and L-Methionine are sulfur-based amino acids that improve hair texture and strengthen hair. They also aid in blood circulation in the scalp, thus improving the nourishment of your scalp.
Biotin: Biotin is a well-known vitamin famous for its hair growth properties and how it enhances hair growth and its overall volume. It also stimulates the keratin level in the scalp, which increases the number of new hair follicles. Keratin also nourishes our nails and skin.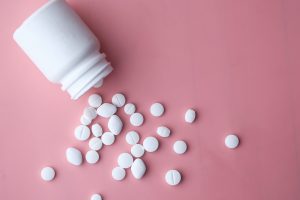 Vitamin A and Vitamin B Complex: Vitamin A and Vitamin B Complex act as antioxidants and protect the scalp while promoting hair growth. They nourish the hair follicles, making the roots stronger.
Trace Minerals: Trace Minerals such as Zinc, Iron, Copper and Iodine helps to nourish the hair follicles. The presence of trace minerals in the pills helps the consumer fight hair thinning and improves their hair texture.
These are some of the ingredients used in Hairprin production. However, there are more ingredients to offer their specific benefits. For example, Saw Palmetto which is a DHT blocker and Borage oil which nourishes the scalp with omega 6 fatty acids. And the list goes on.
Why Should You Buy Hairprin?
Stimulates the proper blood circulation to the scalp

Promotes faster, and healthier hair regrowth

Reduces hair loss

100% vegan

Helps to overcome nutrient deficiencies

Revitalizes hair strength

Restores hair loss and also improves the texture of the hair

One can return the product within 60 days if they are not satisfied with it.

The Fo-Ti present in it helps to deal with premature hair greying
Product
Hairprin - Promote Hair Regrowth and Help Boost Scalp Circulation. 60 Vegan Friendly Capsules Per Bottle - 6 Bottles Supply
Sneak
Product
Hairprin - Promote Hair Regrowth and Help Boost Scalp Circulation. 60 Vegan Friendly Capsules Per Bottle - 6 Bottles Supply
Sneak
Hairprin Side Effects
May cause irritation, itching, and rashes in the skin.

Pills have a very pungent, unpleasant smell that may cause vomiting.

As the capsule is quite significant in terms of size, it may be hard to swallow.

May cause stomach aches and nausea.

Pregnant women and lactating women are advised not to consume Hairprin.

For people with a medical history, consumption of Hairprin can be fatal.

People below 18 years should strongly refrain from using Hairprin.
See Also: Hair La Vie Reviews | Worth The Purchase? 
Hairprin Before and After
Hairprin is a reliable product that has given out definite results. According to the Hairprin customer reviews left by users on Amazon, using Hairprin for about three months resulted in hair growth and prevented hair loss. Although even after using it, the hair loss sometimes persists, it indeed gets significantly less.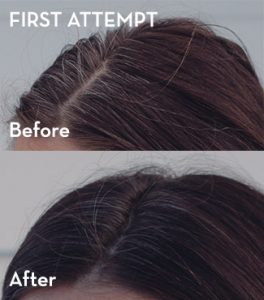 After using Hairprin, there is a visible change in hair thinning and receding hairline, but the effect takes too long to happen.
Hairprin Customer Reviews
With ratings of 3.9/5, Hairprin has been trusted and liked by many of its users. Here's what some of them had to say about it:
Ellie says, "I have used numerous hair betterment supplements and to be very honest I was going to give up on Hairprin as well. But the results it showed were AWESOME! I love my hair now more than I ever did. They are voluminous and longer. However, I'm not a great fan of the smell it has."

Jonathan says, "The ingredients allured me to use Hairprin. It surely has shown some improvement in my hair fall but not so much. It has helped me balance my Vitamin A levels though, which were on border-line. Hairprin works to some extent but it requires a lot of patience."
FAQs | Hairprin Reviews
Where Can You Buy Hairprin?
One can easily buy Hairprin on Amazon as well as its official website. However, the product is not available offline (market/drug-stores).
Is Hairprin Gluten-Free?
Yes. The brand professes Hairprin to be gluten-free.
Does Consumption of Hairprin Result in Facial Hair?
No, Hairprin does not result in facial hair, body hair growth. It is only responsible for hair growth on the scalp.
What Is the Cost of Hairprin?
One bottle of Hairprin costs $49.95, which might be a little too much.
How Many Capsules Should I Eat Daily?
Two capsules, daily. One before breakfast and the other before dinner. However, there should be at least a thirty minutes gap between the capsule and food.
Closure | Hairprin Reviews
Hairprin has proved itself as a product that does give out definite results, but at the same time, it has some drawbacks too. One has to keep using the product for at least a month to get noticeable results because no matter what you use, nothing guarantees overnight results. The ingredients used in Hairprin are definitely the ones that promote hair growth. Hairprin has both pros, and cons with the pros being dominating. 
Everyone's experience doesn't need to be the same because sometimes, a minor genetic factor may also play its part. We hope that you don't require any more Hairprin review and our report helped you make a better and practical decision. If there might be any further queries to be answered, do write them in the comments section below, and we will get back to you lightning fast.