Skin tags, even though painless, can often be irritating. They get formed mainly on the neck, chest, eyelids, and underarms. As they are harmless, skin tags often need no treatment but can be removed by the doctor if it is unwanted. If you are looking for a more straightforward solution through a skin tag remover you may use at home and are confused about which product to use; then you have come to the right place. We have gathered HaloDerm Reviews to help you focus on helping understand if this is the product you should go for.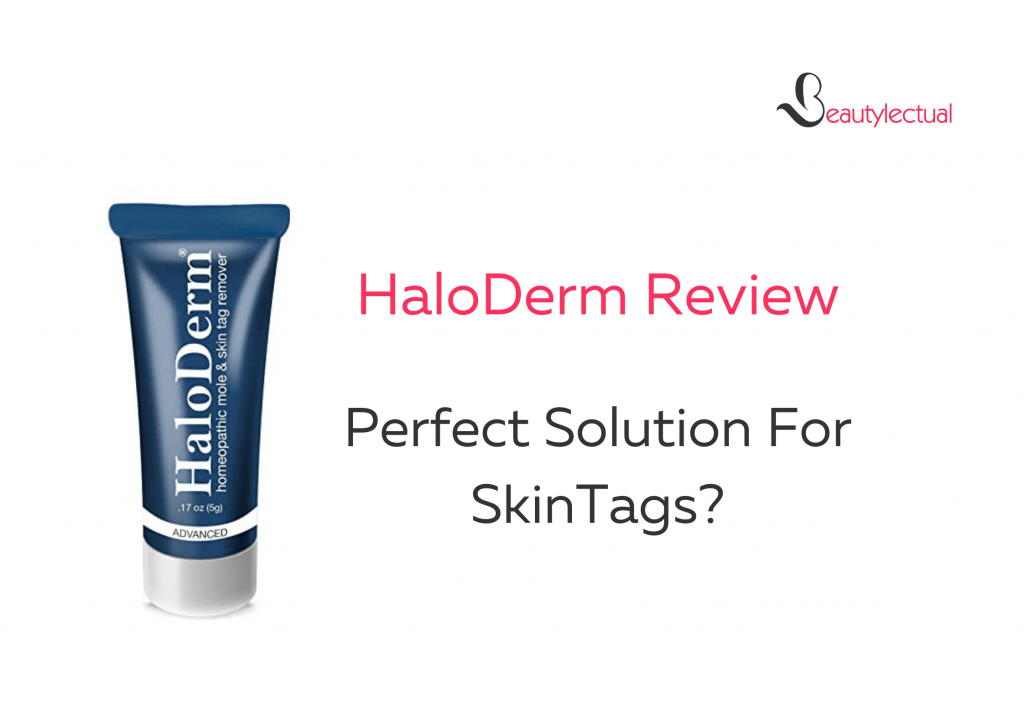 Social media has made all of us quite conscious of our appearance. The slightest of marks that appear, even though painless, can make us do anything to get rid of it. Looking at how others around us have clear and flawless skin, we often wonder how they got so lucky? For this reason, skin tags often interfere with our self-esteem and make us doubt ourselves at each step. If you're wondering if HaloDerm is adequate for the purpose, we hope to answer that through this review. 
You Might Like: TagBand Skin Tag Removal Reviews | Painless?
 HaloDerm Reviews | The Ideal Skin Tag Removal Product?
HaloDerm Advanced Mole and Skin Tag Remover are formulated with unique ingredients that are gentle to the skin and bring the best results to its users. Unlike other skin tag and mole removal creams, this product can remove up to five skin tags from our body and face. It works fast to eliminate the skin tags making it hassle-free to provide a perfect solution. This versatile product has brought results as early as one application while, at times, it might take a longer duration.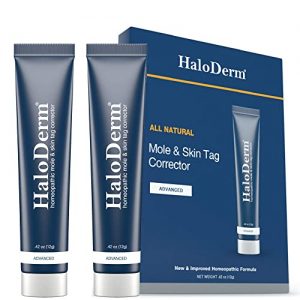 While many customers like HaloDerm for its results, many others find it an average product. Through this review, we hope to guide you to understand HaloDerm cream more and assist you with some other alternatives available in the market. In the end, the choice is yours, and we hope you make a wise decision. 
Ingredients Used
HaloDerm cream is composed of all-natural ingredients that efficiently help eliminate any skin tags and moles that may appear on our face and body. Made with both active and inactive ingredients, this homeopathic product is cruelty-free and paraben-free. Let's have a deeper look at some of the active ingredients used to make this product.
Thuja Occidentalis: Thuja occidentalis is used as a remedy for various health conditions. It works best for treating different skin problems. This drug helps control any fungus-like growth on the skin and helps to reduce the spots that appear.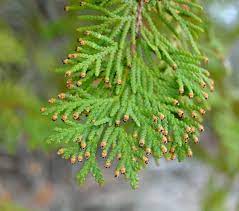 Silicea: Silicea is an active ingredient that works nicely to improve the skin's texture and maintain its elasticity. Silicea also has anti-aging benefits by reducing wrinkles and fine lines that may appear. To summarize, this element aids in protecting the skin from further damage and decreases the appearance of any marks on the skin. 
Calcarea Carbonica: Calcarea Carbonica, a homeopathic remedy, is mainly calcium carbonate. It is beneficial in treating acute conditions, including arthritis and acne. This element has a chilly sensation that helps to decrease the effect of the state. Calcarea helps to improve the overall resistance of the skin and reduce the chance of any further infection.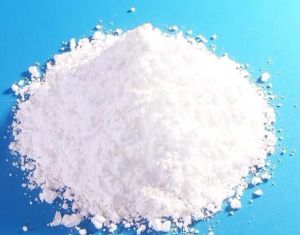 Dulcamara: Dulcamara is both safe and effective for various problems, including skin issues. With skin problems becoming a primary concern for many, this element aids in treating fungal skin problems, eczema, and itchiness. Bacteria and viruses increase the possibility of skin problems, and Dulcamara does a fine job in fighting these microorganisms, thus improving skin health and quality. 
Why Should You Buy It?
Gentle To The Skin: HaloDerm cream is known for being gentle to the skin. It is formulated with natural ingredients that work well with the skin and suit almost all types of skin. 
Effective Formula: It is designed with ingredients that help get rid of skin tags and moles on the face and body. Being effective, HaloDerm is excellent as it gives up to five applications making it available for multiple uses. 
Speedy Results: Being easy to use, HaloDerm cream can bring forward results as far as within the first application itself. Depending on the intensity and darkness of both the mole and skin tag, an improvement can be noticed within eight hours. 
HaloDerm is an easy-to-use formula, suitable for all skin types and can be used both on the face and the body. It is, of course, still possible to develop side effects after using this product, so if the reactions get bad, we advise you to consult a doctor for the same.
Perks
Easy to apply 

Safe to use

Usually effective with one application

Allows upto five applications
Drawbacks
Customers can find the odor of the cream unpleasant.

Not suitable for sensitive areas of the skin

Side-effects such as skin irritation, itchiness, and a burning sensation, reported by a few customers
Despite its cons, HaloDerm has given desirable results to a majority of its users. Hence, the product is worth a try.
Customer Insights | Haloderm Before and After
HaloDerm cream has the potential to treat skin conditions and improve the overall luster of the skin. HaloDerm reviews on many internet platforms show customers being both positively and negatively impacted by the cream. Let's have a look at what some of the users have to say: 
Mary says, "HaloDerm Skin Tag Removal works really well. I followed the instructions as given in the label, and that helped me guide through every step. I'm very happy because it's been about two weeks since I started using this and the moles have disappeared from my face. The only problem I had initially was the price, but now that it has helped the spots disappear, I am delighted."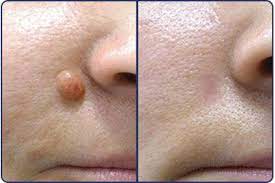 Sarah says, "I had about 4-5 skin tags on my face, but once I started applying this product, they started disappearing in a matter of 3-4 days. I bought it on Amazon during the sale and got a bit of a discount, which made this product more than worth it. However, the only negative side to the product is that it requires about two to three applications to bring forward results. The stinging sensation was also a little irritating for me."
FAQs | HaloDerm Reviews
Is HaloDerm Legit?
HaloDerm cream is recommended by many of its users for long-lasting results. The product has received many positive reviews for reducing and removing the moles and skin tags that appear on our faces and skin. However, some other users have not obtained beneficial results from using the cream. With every individual having unique skin, we recommend you give this product a try, but you should consider shifting to another brand if it does not work. 
How To Use HaloDerm Cream?
HaloDerm cream is easy to apply. You should apply a small amount of the cream directly to the skin tag. Advisable to put a band-aid on the skin tag after using the formula. This will ensure that the cream gets to the skin growth keeping it from getting infected. The band-aid can be removed after a few hours so that you can check the results of the HaloDerm cream. You might have to repeat the process for a few days till the skin tag is gone. After which, it should heal naturally over the next few weeks.
Instructions to use the cream are also provided on the label of the pack of the cream.  
Does Haloderm Work On Skin Tags?
HaloDerm Mole and Skin Tag Remover are formulated with natural ingredients that effectively eliminate any moles and skin tags that appear on the face and skin. The robust product works on all skin types and different skin tags sizes. But, since nothing is perfect, there is a possibility it might not work for you. You have no reason to hesitate as the company believes in a satisfaction guarantee. If you contact them because the cream is not working, they will provide a full refund to you. 
Is Haloderm FDA Approved?
No, HaloDerm is not FDA approved. FDA does not recognize scientific-based homeopathic drugs. However, we firmly believe that the formula used by HaloDerm is entirely safe to use. 
HaloDerm Alternatives
Since HaloDerm cream might not always bring forward the results we are looking for, we have recommended a few other skin tag removal products that might work for you. 
SkinPro EXTREME Skin Tag Remover & Mole Corrector
SkinPro EXTREME Skin Tag Remover & Mole Corrector is another powerful and effective product available in the market. It helps to remove skin tags and moles rather painlessly and is relatively easier to use. The critical element of SkinPro's formulation is salicylic acid that aids in working well, especially to cure acne.  Overall, this is a significant pick since it brings forward results quickly and leaves its customers satisfied. 
However, even though salicylic acid is beneficial for the skin, a higher concentration of this element in the product leads to skin irritation and redness.
Claritag Squeeze And Freeze Skin Tag Removal Device
Claritag's skin tag removal device is a feasible tool to bring forward the best results for a home remedy. It has a freezing device that effectively removes skin tags. This is its unique feature Claritag Squeeze and Freeze works to bring the best results within two weeks. It is believed to be the only brand of skin tag removal that dermatologists have approved. This product is recommended by many for the results and for the cool feel-good sensation it produces once applied.
Skin Tag And Mole Cream By Pureauty Naturals
Pureauty Naturals' Skin Tag and Mole Cream, with its natural ingredients can considerably bring forward good results. It rejuvenates the skin leaving it soft and smooth. This skin tag and mole cream helps to hydrate the skin and remove the bumps and dark spots that appear on the skin. Made with cedar oil and Ricinus communis seed oil, it makes the skin bright and hydrated. 
Bleu Beaute Tea Tree Essential Oil
This product perfectly treats the skin for skin tags and acne, and other skin conditions. It does not include any harsh chemicals, which makes it entirely safe for us. The tea tree essential oil is mighty with antiviral properties and helps treat dandruff and health conditions like the cold. It has antibacterial properties and long-lasting benefits concerning skin tags. Thus, Bleu Beaute is an ideal fit. Despite the benefits, it hasn't worked well for many users who have used it for over 2-3 weeks.  
Also read: Emuaid Reviews | Fruitful Or Fraud? – Unbiased
Closure | Haloderm Reviews
This synopsis on Haloderm Reviews emphasized helping you understand more about skin tag remover products that you can easily use at home. Skin tags are completely harmless but can often leave us feeling annoyed. Getting rid of them can make us feel good. HaloDerm is one of the many products available for skin tag removal. Being a homeopathic remedy, it is pretty effective and safe to use. As every product has its level of satisfaction and dissatisfaction provided by its users, reviews for HaloDerm also show the possibility of side effects. We recommend not to apply the cream in sensitive areas of your skin as a preventive measure. 
However, many Haloderm Reviews also show its harmful effect. Thus, its 100% efficiency, as claimed by the brand, remains debatable. However, without a trial, you cannot reject it since it has proved effective for most users. We hope to have cleared all your doubts regarding HaloDerm Reviews, but if any question remains unanswered yet, please don't forget to drop a message in the comment section. We will get back to you as soon as possible!