In this social media age, everyone is conscious of their appearance. Most people acquire moles with their birth, and for some people, they pop up with age. There's a heated debate whether moles are alluring or not; while a section of people claims to love moles, some people despise them. But the majority concludes that it is better to get rid of moles and skin tags right away. If you are looking for a non-surgical way to remove the moles, you must have already gone through abundant suggestions. Today, we will compare two such brands that claim to be the optimal choice in such a scenario and let you decide which one's the right solution for you in this debate of Haloderm VS Skincell Pro.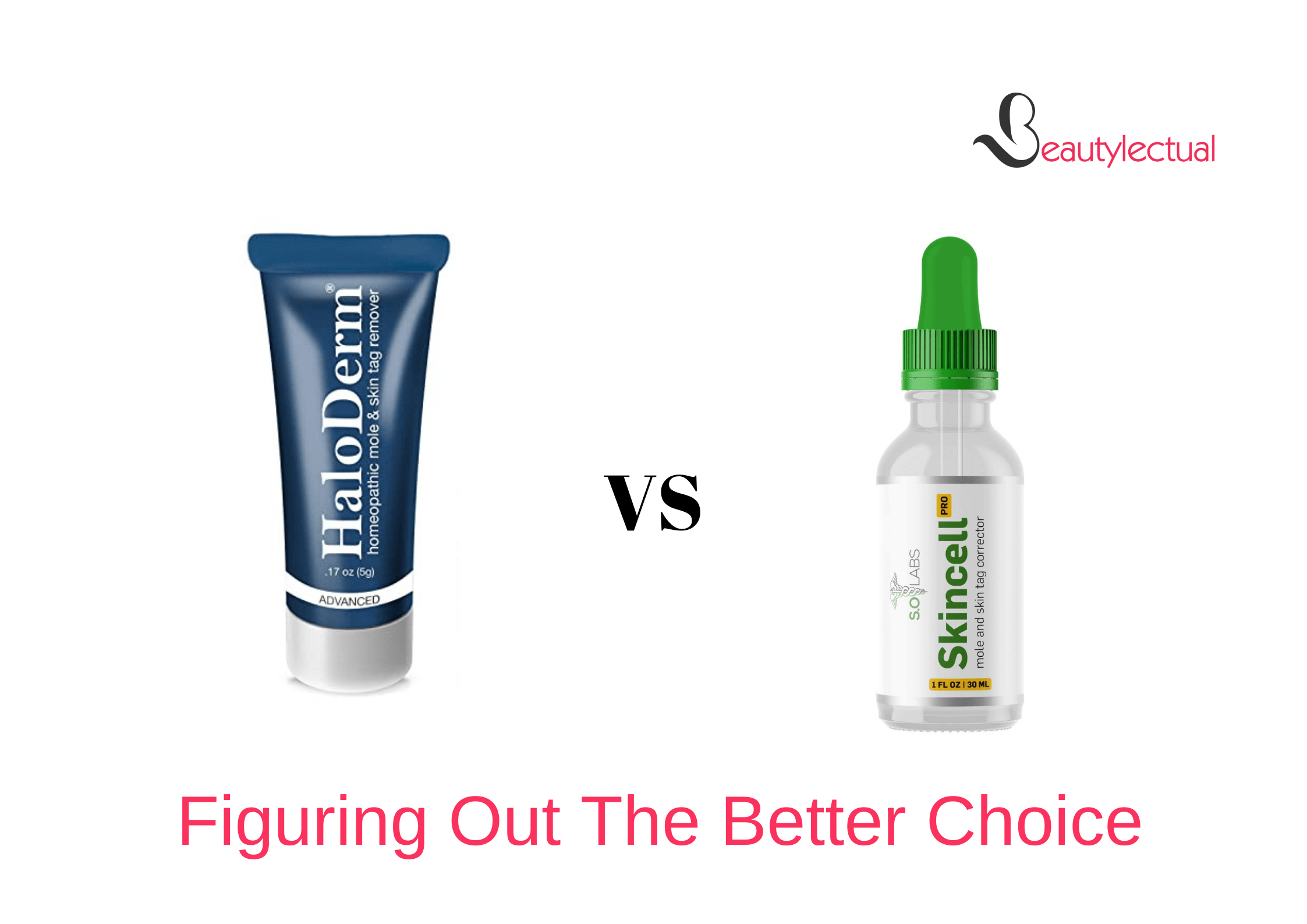 Even if skin tags and moles have no adverse effects, many would not like them on their bodies, especially skin tags. The presence of a skin tag is annoying; there's no point denying this. Many remedies are available on the internet to get rid of these, but not everything is worth trying. Let's witness whether HaloDerm or Skincell Pro has the upper hand in this battle of being the best tag remover.
You Might Also Like: Hard As Hoof Nail Strengthening Cream Reviews | Living Up To Its Name?
Haloderm VS Skincell Pro | The Painless Way To End The Skin Tags?
HaloDerm Advanced Mole and Skin Tag Remover is a natural, homeopathic solution that can remove five types of stubborn skin tags and moles. This gentle cream is suitable for applying on the face and body; it has no adverse effects, as claimed by the company. The cream targets the root and eliminates the growth of the mole without leaving behind any scars. This is a fast and straightforward approach to remove the tags within five to ten days. HaloDerm promises to provide a full refund to those who are not satisfied with the product.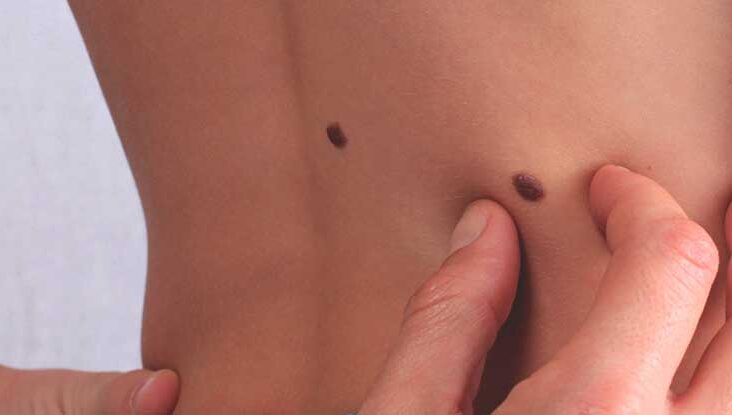 Skincell Pro Mole and Skin Tag Corrector is a serum made with hand-picked natural ingredients, removing skin tags, moles, and blemishes. The liquid penetrates deep into the skin and removes the dead cells quickly and painlessly under the skin. Along with removing the skin tags and mole, the serum also nourishes and moisturizes the inflamed skin. The serum by Skincell Pro is safe for everyone's use.
Figuring Out The Better Ingredients
Contemplating the ingredients used by two brands is a helpful way of deciding which is the safest and a more valuable option. Let us see which product has better ingredients in its formulation.
HaloDerm Advanced Mole and Skin Tag Remover
Calcarea Carbonica: Calcarea Carbonica, derived from Calcium Carbonate,  is a homeopathic approach to increasing the skin's natural resistance to infections. It stabilizes the ulcerating skin. Calcarea Carbonica heals irritated skin and is also beneficial for treating acne.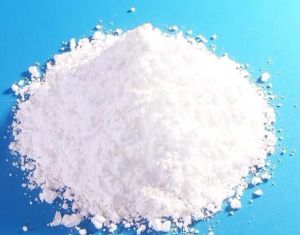 Nitricum Acidum: This is a homeopathic remedy used to provide relief to the skin caused due to fleshy warts and splinters. It reduces the itching, stinging pain and provides a cooling sensation to the skin when applied.
Thuja Occidentalis: Thuja occidentalis acts as a substitute for tincture. It has multiple roles in eradicating the tag from the skin. It helps to restrict the growth of any tags and moles on the skin. When applied, the Thuja Occidentalis remove the skin tags forever, and continued usage prevents them from growing again.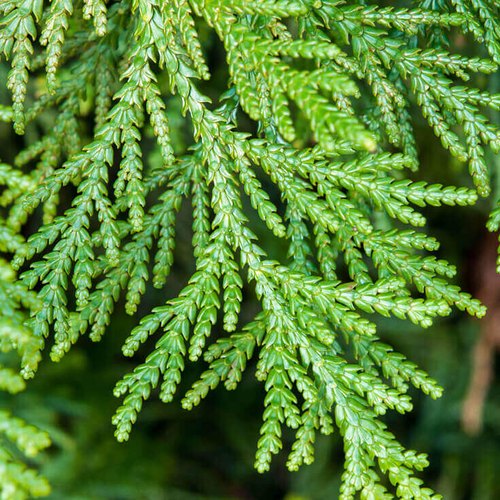 Dulcamara: It belongs to the nightshade family of plants commonly used as a homeopathic skin treatment. It is an effective ingredient that puts an end to the skin concerns caused due to bacteria and viruses. It treats warts, boils, and improves the skin's appearance. The antibacterial properties of this active ingredient reduce the skin's itchiness.
Skincell Pro Mole and Skin Tag Corrector
Sanguinaria Canadensis: Also known as Bloodroot, North Americans widely use this element to treat chronic infections. It makes the White Blood Cells (WBC) rush to the root of the skin and diminish the blemish's appearance. Its antibacterial and antioxidant properties improve skin health.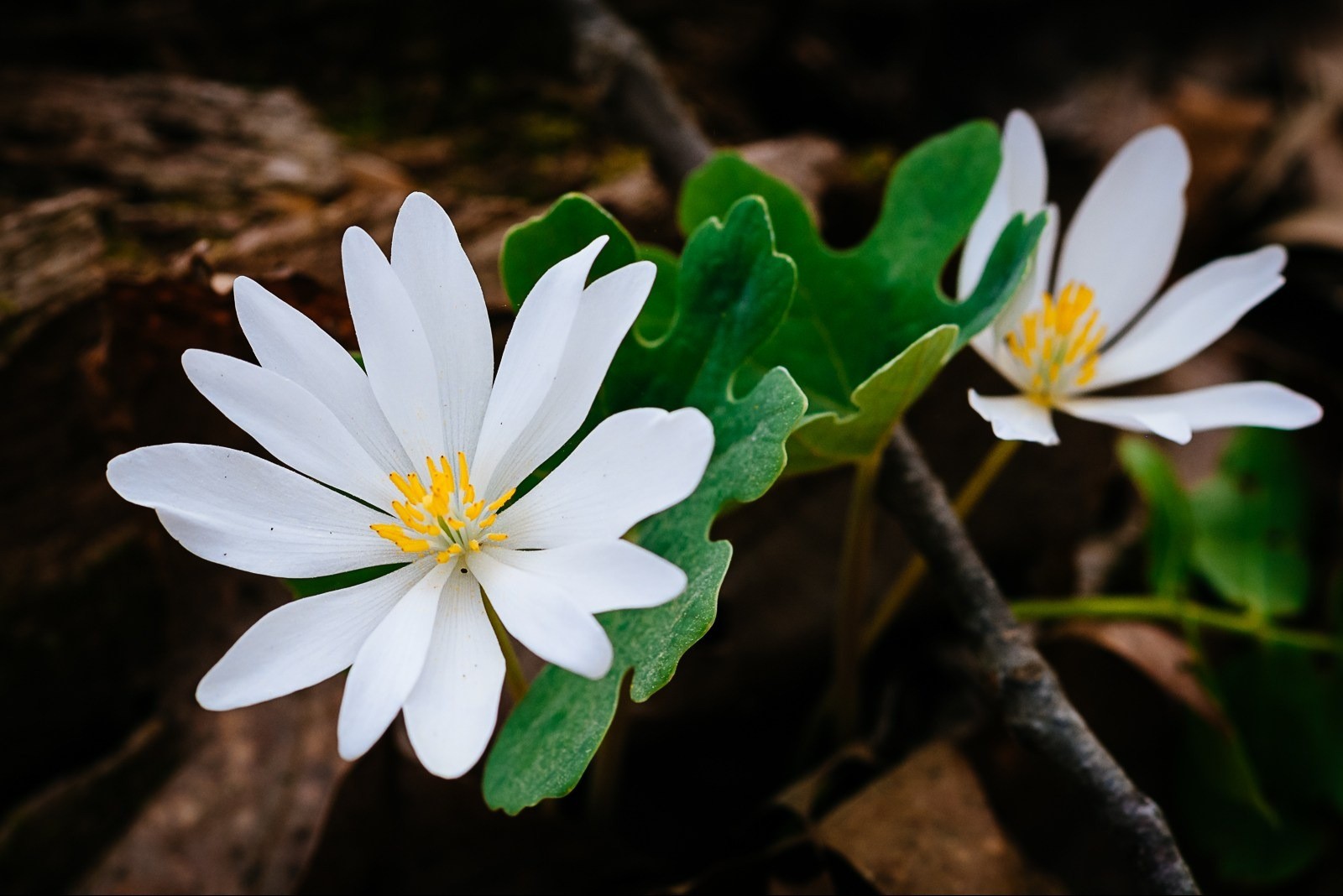 Zincum Muriaticum: The use of Zincum Muriaticum eliminates swelling caused due to moles, skin tags, or other skin issues. It makes the areas of the skin tag dry, and thus it becomes easy to remove them. The antiseptic and disinfectant properties form a crusty scab over the skin tag area and heal them.
Weighing The Perks and Cons
Haloderm Perks
Provides faster results in about five-ten days

Easy and safe to use

Homeopathic cream

Suitable for all skin types

Can be used on the face and body

100% satisfaction policy

Effective for stubborn moles and skin tags

Painless solution 
Haloderm Drawbacks
Few customers suggest mild skin irritation

Not suitable for children below 18 years

Slightly unpleasant odor
Skincell Pro Perks
Removes moles, skin tags easily

Gets absorbed into the skin without leaving any residue

Can heal warts

Does not cause any scarring

Removes blemishes

Effective and gentle formula
Skincell Pro Drawbacks
Takes time to show the results

Not recommended for pregnant and nursing women

Not available on many e-commerce platforms

The official website is a bit confusing
Haloderm VS Skincell Pro Before And After | Customer Feedbacks
Dylan says, "I have to admit that buying Skincell Pro Mole and Skin Tag Corrector was a difficult task. I wish it were readily available on any e-commerce website or in departmental stores. The product seems to be working as of now. But there's a slight irritation when I apply it on my skin near the dark tags. One should only apply the serum on tags and moles, not on skin, else it can irritate, as I did. The big skin tag near my neck has almost shrunk, and I am pleased using this tag corrector".

Helena says, "I have tried many products to get rid of my raised mole. Nothing has ever worked like HaloDerm Advanced Mole and Skin Tag Remover. I witnessed visible results from the first application only. In six days, the mole near my nose dried and fell off. However, the spot is faintly visible, but I think it will disappear in a few days".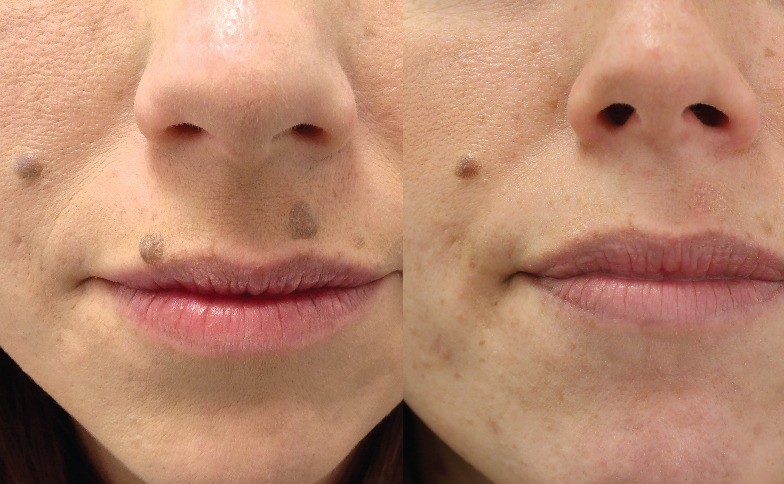 See Also: Rogaine Reviews | The Hair Medic At Home?
FAQs | Haloderm VS Skincell Pro
Is Skincell Pro a good product?
Skincell Pro is a mole and skin tag corrector serum that effectively removes the stubborn moles and skin tags while gentle on the skin. The painless formula moisturizes the skin, decreasing the itchiness.
How to use HaloDerm cream?
One should be cautious while using the HaloDerm cream. One should only apply it on the moles and skin tags, not on other areas. Doing otherwise can have serious adverse effects on the skin.
Where can I buy Haloderm and Skincell Pro?
Both HaloDerm and Skincell Pro can be easily purchased from e-commerce platforms like Amazon and the respective brand's official website. 
What are the side effects of HaloDerm cream?
Some users of HaloDerm have reported side effects such as skin irritation, redness, pain, itching, dryness, stinging, and a slight burning sensation. Even if the symptoms are mild, we advise you to consult a doctor immediately if you face any adverse effects.
Closure | Haloderm VS Skincell Pro
Time to put an end to the battle of Haloderm VS Skincell Pro and proclaim our final thoughts. Both Haloderm and Skincell Pro are commendable in doing their designated tasks. One is a cream, and the other is a serum, but both aid in being gentle on the skin. Both the products have their fair share of merits and demerits. We feel Skincell Pro's demerits outweigh HaloDerm's demerits.
If given a choice to pick one among the two options, we would choose HaloDerm Advanced Mole and Skin Tag Remover. However, one should not assume that Skincell Pro Mole and Skin Tag Corrector are less compatible. We have presented both the products' ingredients, pros, cons, and even gave our verdict. Now, it is on you to decide what is best for you. If you require our further assistance, feel free to make use of the comment box.