Now and then, some cosmetics come around as a swirl of trends. Most of these cosmetics are advertised by social media like Tik Tok, Instagram, and even YouTube. Once viral, they become a huge demand! One such cosmetic brand that is trending nowadays is Heaux Cosmetics. They are "pheromone based cosmetics," and so if you are perplexed and searching for genuine Heux Cosmetics reviews then sit tight as we have shared it all.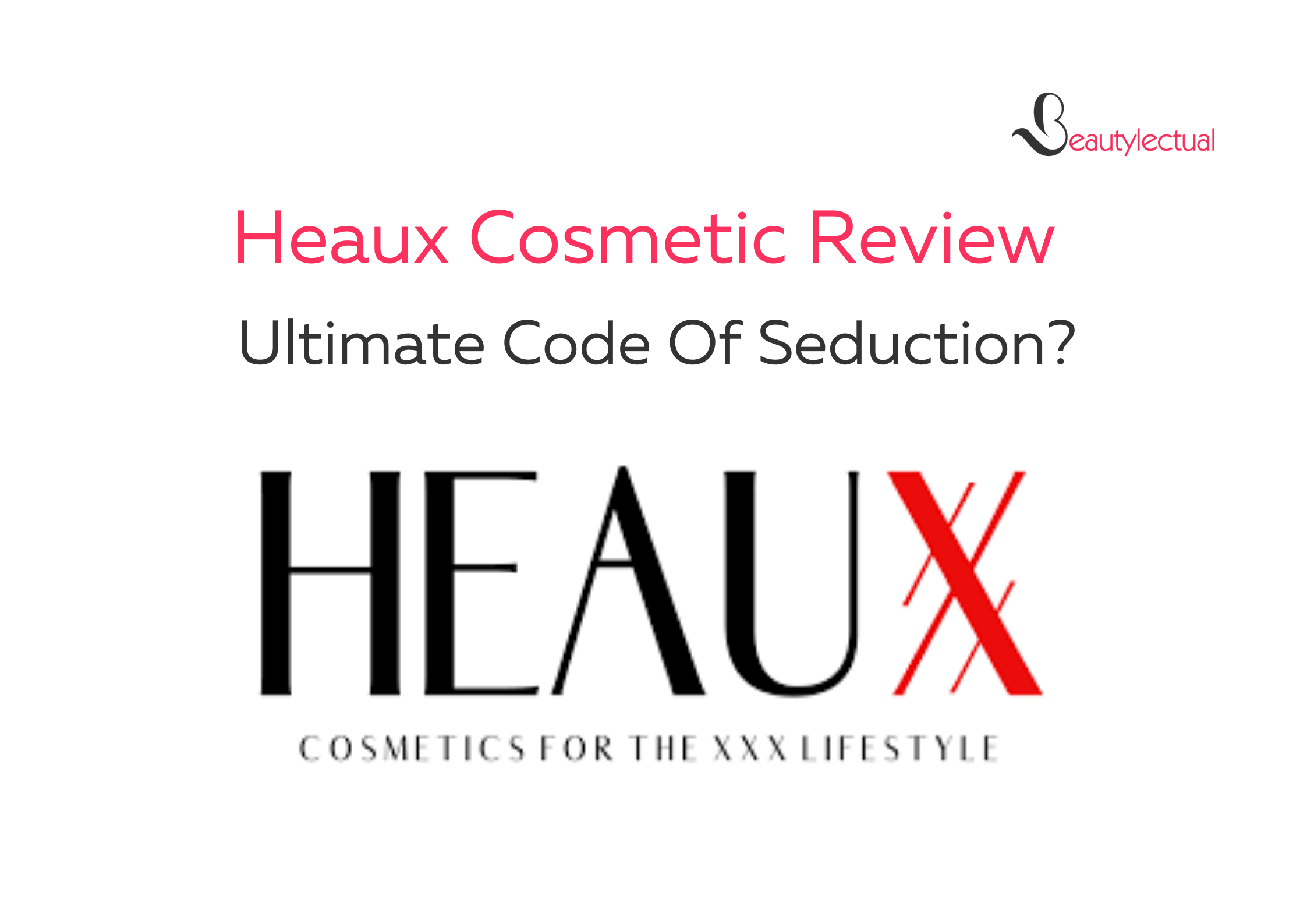 Being in such a market that has enormous demands, the competition is quite over the roof. In such a place, Heaux Cosmetics claims to have just the right formula to prove their place with a complete scientific approach towards creating their product. They are confident that their product is perfect for making you feel like the goddess that you are. With a subtle hint of the pheromone science, you receive the formula of utter seduction.
See Also: Ancient Cosmetics Reviews | More Than Just a Fad?
Heaux Cosmetics Reviews | The New Fetish?
Women worldwide are choosing to be bold in every field. Such women also want their looks to complement their mindset. Makeup or cosmetic brands like Heaux cosmetics might prove to be a legitimate choice in such a scenario.
The agenda of Heaux cosmetics is to reach out to people who want a fantastic evening with a provoking charisma. Heaux is brought to you by Lydia Dupra, a person who has worked in the industry of seduction herself as an escort. She claims it to be a brilliant choice for those who wish to be just as bold and attractive. In our piece, Heaux cosmetics reviews are presented for two specific ranges that Heaux offers: The Sex Weapon Range and the Sexproof Makeup Range. Let's decide if it really unlocks the world of your fantasy.
The Habitue Provocateur
One of the most famous among all the ranges is this Heaux cosmetics perfume – The Habitue provocateur, which means the provocateur for patrons. The desirable quintessence of this potion emanating from nature is the best way to enchant anyone. It has a powerful scent but fades away in 30 minutes.
Even though there are a few debates in public over the topic of pheromones' theory, this product has gained popularity quite quickly among females and their happy encounters. The company claims it to work its charm for the people seeking male attention in a rather seductive way. Many reviews were proof of customers being quite pleased with the response they received from people around them.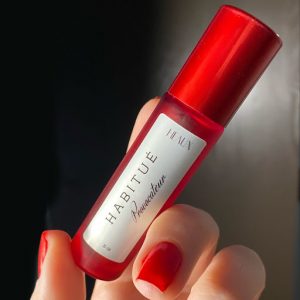 Why should you buy Habitue Provocateur?
Authentic pheromone product color

You can combine it with other perfumes as well

It is effective in increasing male sex hormones

Cruelty-free
Drawbacks
Some customers dealt with problems in returning the product. The process takes a longer time than usual

In the times of covid, the product might take two weeks or more to be delivered

The strong scent might be annoying to some people

The packaging comes with very less quantity of the product
Some Habitue Provocateur Alternatives:
Customer Insights
Alexis Weatherfield says, "Who doesn't want to smell good whenever going out on dates? Loved the Provocateur so much! The strong scent is enough to make you fascinated."
Iliana Mare wrote, "I was not considered the most charming person around so, I ordered Habitue provocateur perfume from the Heaux cosmetics range and I was very happy with the attention I received! The scent is a little too strong though."
The Liquid Finesse
The Liquid Finesse is a perfume from Heaux which doesn't have a very strong scent. It has a rather subtle smell. The brand claims that their Liquid Finesse soothes anxiety and makes you feel relaxed. Heaux suggests you wear it when you wish to be persuasive. It is approved by the European Union (EU) as it does not contain toxic chemicals that might harm your skin. The EU standard is quite strict. The company claims that it is also safe according to the standards of the USA and Canada. Despite its price, many women are head over heels for this perfume.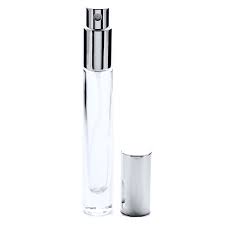 Why should you buy Liquid Finesse?
Can be combined with any other perfume

Has a calming effect on the wearer as well as people around them

Is claimed to invoke a feeling of trustworthiness

Cruelty-free
Drawbacks
Has a subtle scent

Slightly expensive

More than one spray has been reported to cause anxiety

The packaging comes with very less quantity of the product
Some Liquid Finesse Alternatives:
Customer Insights
Courtney said, "I prefer the Liquid Finesse over other perfumes since it has a brilliant calming effect and it smells so nice."
Alex commented, "I feel so relaxed after using this product. It does wonders for me. My partner is more at ease in situations which once made him cold towards me."
Tantric Lip Gel
The Tantric Lip Gel from Heaux lasts for over 12 hours and is claimed to be the perfect lip gel if you are annoyed by lipstick stains all over. It dries completely and gives a matte finish despite it being a gel and also feels weightless. With this lip gel, an applicator is provided that helps with precise application and gives the right finish. With Kaolin present as an ingredient, Tantric Lip Gel also has a hint of nature present in it.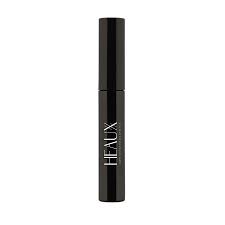 Why should you buy Liquid Finesse?
Lasts over 12 hours.

The built-in applicator helps in precise application.

Can also be used as a base. 

Cruelty-free
Drawbacks
Kaolin present in the lip gel might not suit dry and sensitive skin.

Some people may be allergic to some of the ingredients.

The packaging comes with very less quantity of the product.
Some Tantric Lip Gel Alternatives:
Customer Insights
Ana says, "I have always been a great fan of the makeup range from Heaux cosmetics. The Lip Gel lasted longer than my date! Loved this Lip Gel."
Sasha said, "The built-in applicator was really helpful and was very easy to apply. The delivery of the product was not hassle-free but it was worth the wait."
24 Hour Sexproof Liner
: 
Heaux produced 24 Hour Sexproof Liner promises to help you get the bewitching eyes look you might have wanted since long. As the name suggests, it lasts for 24 hours and comes with a built-in applicator which helps you apply the liner effortlessly and get a perfect look in one stroke. It is not a pencil eyeliner and the applicator is detachable. This Sexproof Liner is caviar black and is highly pigmented. It is is smooth on the skin and stays for quite a long time. Some reviews suggest that it does not lose its durability even if you sleep wearing it.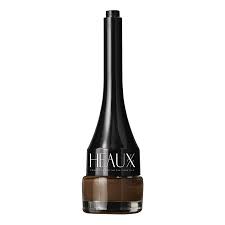 Why should you buy Liquid Finesse?
Has the correct amount of pigmentation

Lasts for over 24 hours

Waterproof

Ideal for all skin types

Cruelty-free
Drawbacks
Some users did not adjust well to the applicator

The packaging comes with significantly less quantity of the product
Some 24 Hour Sexproof Liner Alternatives:
Customer Insights
Bett Castor said, "It has an amazing finish. I loved this product, but not quite happy with the delivery services of the brand."
Hannah White said, "It was absolutely waterproof. It did not come off even after taking a dip in the lake. It also lasts long."
You Might Like: Culler Beauty Reviews | True To Its Claims? (All Products) 
FAQs | Heaux Cosmetic Reviews 
How Long Do Heaux Cosmetics Last?
The Heaux Cosmetics perfumes last 30 minutes. The Tantric Lip range lasts for over 12 hours and the Liner for over 24 hours.
Is Heaux Cosmetics Legit?
Heaux Cosmetics has gathered a lot of popularity online, and as the reviews on social media platforms suggest, these products work fine for most customers. However, people with dry lips had complaints of redness and irritation after using The Tantric Lip Gel.
How To Use Heaux Cosmetics?
The perfumes can be directly applied or used with the Liquid Finesse to add a soothing and relaxing sensation. Use 1-2 drops on your wrist. The lipsticks come with a built-in applicator, and so do the eyeliners.
What Is The Price Range Of Heaux Cosmetics?
The Heaux Cosmetics range from $30-$80 for the perfume range and $20-$40 in the makeup range.
Closure | Heaux Cosmetics Reviews
Heaux cosmetics provide good quality products, but their packaging for some products does not contain a lot of quantity. Some people might be allergic to some of the contents. The services for delivery and return are not up to the mark in the pandemic. Heaux cosmetics are very efficient and long-lasting. However, the essence of the Heaux perfumes is short-lived.
The usability of the product ultimately depends on the type of demographics it targets. In this case, Heaux cosmetics reviews have a lot to say about the product and customers' satisfaction. The trend set by Heaux Cosmetics on social media platforms like Tik Tok is sure to make you look for reviews regarding the brand, and we hope we have helped you clear all of them. With our Heaux Cosmetics Reviews, we hope to help you make a decision worth your money and make-up goals. In case we missed any detail or if you would like to know more about the brand, do write to us in the comments below.