You don't need to splurge on expensive facial washes to cleanse your skin of dirt and grime. With a few natural components, basic kitchen ingredients, and a little elbow grease, you can whip up a homemade daily face wash that deep cleans without being too harsh on the skin. To help you in your search for the best DIY facewash, the Beautylectual team rounded up the best and most effective facial cleansing recipes on the Internet. Note: We only selected recipes with ingredients backed up by dermatologists. 
1. Strawberries & Yogurt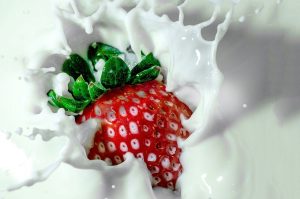 Great for: Acne-prone or aging skin
This lip-smackingly delicious homemade facial wash uses strawberries' antioxidant, anti-inflammatory, and astringent properties to slough away dead skin cells, calm down acne and delay aging. The addition of lactic acid-rich yogurt helps further exfoliate the skin. It serves as a fantastic daily cleanser if you can stand not eating it! 
Do it yourself:
Blend 2 ripe strawberries and 2 teaspoons of yogurt in a blender until it reaches a creamy consistency. Gently massage the mixture to your face and keep it on for five minutes. Rinse off. 
2. Dry Yeast and Milk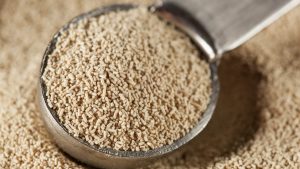 Great for: Dry and aging skin 
Did you know that yeast has collagen-producing, brightening, moisturizing, and anti-aging benefits? This three-ingredient facial cleanser is easy to make and offers several benefits, including repairing damaged cells and shielding skin from pollutants. 
Do it yourself: 
Combine 2 tablespoons of warm milk with 1 tablespoon of dry yeast and 1 teaspoon of honey. Apply the mixture to your face while avoiding the eye area. Let it sit on your skin for 10 minutes, and rinse with warm water. 
3. Papaya and Milk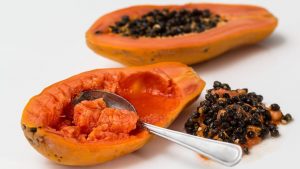 Great for: Dull, discolored, or acne-prone skin with hyperpigmentation 
Smooth out rough skin, unclog pores, and reduce discoloration with this easy-to-make DIY papaya facial wash. Papaya contains minerals and vitamins that keep skin fair and firm, and lactic acid-rich milk cleanses pores and removes dust and dirt.
Do it yourself:
Combine 1 tablespoon of papaya puree with 2 tablespoons of milk. Apply the mixture to your face with gentle circular motions for two minutes. Rinse off. 
4. Avocado and Milk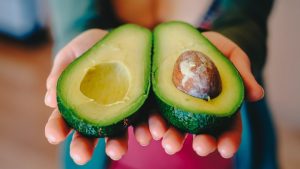 Great for: Dry and sensitive skin
Rich in healthy fats and skin-improving vitamins like vitamins A & E, avocado is an exceptional ingredient for a homemade daily face wash. When applied topically, avocado has moisturizing benefits while helping reduce inflammation and redness. It's fantastic for dry and sensitive skin! 
Do it yourself: 
Mix 1 avocado with 1/2 cup of whole milk and 1 egg. Whisk the ingredients until smooth and even. Apply the concoction to your face while gently massaging for 2 to 3 minutes. Rinse off. 
Discover the best facial cleansers for dry and sensitive skin.
5. Cucumber and Green Tea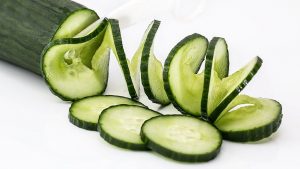 Great for: Dry and tired-looking skin
A mainstay in salads, cucumber also has a place in skincare, thanks to its moisturizing and revitalizing benefits. The vegetable is known for its anti-inflammatory benefits and is packed with Vitamin C, folic acid, and antioxidants. You'll feel instantly refreshed after cleansing your face with this homemade daily face wash! 
Do it yourself: 
This recipe requires some work, but we swear it's worth it. Heat water in a saucepan and steep 2 tea bags of green tea. Leave the mixture to cool. Add 1 tablespoon of honey, 1/4 cup of cucumber juice, 2 tablespoons of aloe vera juice, and 2 tablespoons of castile soap. Gently massage the mixture to your face and rinse off with warm water.