Who doesn't love glowing, dewy skin? We can help you achieve it with just a few products. Dewy skin is the most significant beauty trend as it allows you to be natural and use minimal makeup. 
You can adopt certain makeup products and skin care routines to achieve flawless dewy skin. You have to take care of a few steps while opting for a dewy skin look, but keeping yourself hydrated and having a good night's sleep is the secret to having healthy skin. 
Let's get on with the list!
When we talk about dewy skin, we want our complexion to glow and shine so that it looks quite healthy but with no chance of anyone mistaking your face as oily or greasy. Dewy skin is like a glazed doughnut, shiny, smooth and flawless.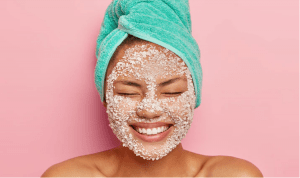 The first step of any skincare routine is exfoliation. It's an excellent practice to exfoliate your skin and remove dead cells once or twice a week. When dead skin cells build up on your skin's surface, they can lead to a dry-looking complexion. Try using L'Oréal Paris Pure Sugar Resurface & Energize Kona Coffee Scrub to scrub any surface buildup and dead skin. 
Once the skin exfoliates, you will need to wash your face and apply moisturizer to lock everything in.You are one step closer to having dewy skin by adding a moisturizer to your skincare routine. The moisturizer will ensure to hydrate, nourish and prep your skin for makeup. You can use Moisture Surge™ 100H Auto-Replenishing Hydrator for your skin. It looks like a moisturizer that nourishes and hydrates your skin instantly. It is lightweight and glides on your skin like a dream. Do give it a try. 
Related Article: Best Korean Moisturizers for Combination Skin that Can't Be Beaten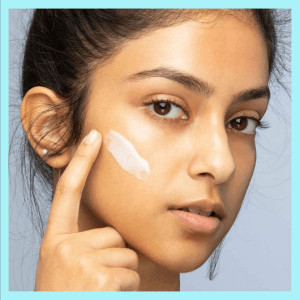 It's alwayssmart to prep your skin for makeup with a primer. Primer helps makeup last longer and smooth your skin for a seamless application. Hydrating primers give you a soft, dewy skin luminous finish. L'Oréal Paris Infallible Pro-Glow Lock Makeup Primer is a perfect choice if you want a dewy finish look. It's formulated with nourishing oils and iridescent pearls that protect, prime and boost the radiance of your skin.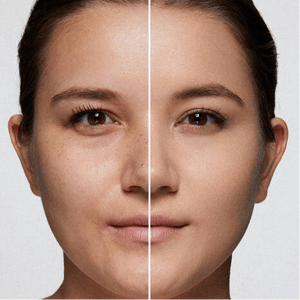 After priming your skin, it's time for a lightweight foundation. We recommend Urban Decay Stay Naked Weightless Liquid Foundation. It's lightweight hence the name, and long-lasting. It can last up to 8 hours or more without touch-ups. It has excellent build-up and colour payoff; it looks like your second skin. Once you wear this foundation, nobody can tell if you have something on or not. 
Related article:  7 Best Sweat-Proof Foundations for Summer of 2022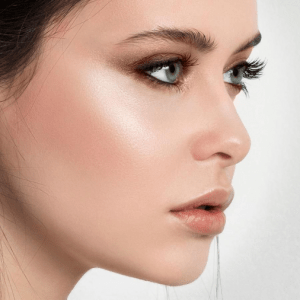 The essential part of dewy skin is to apply a luminizing highlighter. You can use any liquid highlighter; you can go for NYX Professional Makeup Born to Glow Liquid Illuminator. The lightweight highlighter is available in four shades and can be used anywhere on your body. You can use it on your face or your body and be a glowing goddess under the sun on the beach.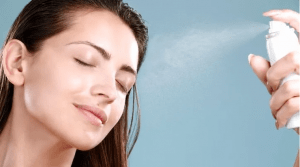 Lastly, finish your dewy skin look with a face mist. The face mist will lock your foundation and gives you a hydration boost. We would say go for L'Oréal Paris True Match Lumi-Shake and Glow Dew Mist. The face mist will awaken your skin and makes you feel refreshed all day long. The best part is you will smell like fruit heaven all day long.
Related article: The Best Face Mists, According to Dermatologists and Aestheticians 
The best thing about dewy skin is that you can pull it off anytime and on any occasion. Minimalist makeup is the best makeup trend this year, and we sure are loving it. So, get on the bandwagon and try out these tips to get yourself glowing, natural-looking, dewy skin.