Concealers are game-changing products in the makeup routine. Let's find out how? 
Dark circles are a common issue we all face, but that doesn't mean we can't get rid of them. A few simple steps of using a good concealer can make them disappear quickly.
While a skin-toned concealer can do wonders, a color-correcting concealer can work better. This article will walk you through different color-correcting concealers, their multiple purposes to fix skin imperfections, and, most importantly, how to apply them correctly. 
Color correcting concealers neutralize your skin and hide imperfections like redness, dark circles, shallowness, and discoloration. A good concealer can cover some mild skin flaws, but using a color-correcting concealer under your foundation makes a huge difference in the makeup application. 
How To Choose A Color Correcting Concealer?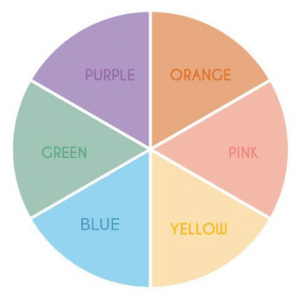 There are several colors in the color correcting concealer palette including green, blue, purple, yellow, and orange. When deciding which one to use, always look at the color wheel to decide which one to use.In the color wheel, opposite pairing colors cancel out each other, making it easier to decide which one to pick for your skin..

How To Select Color Correcting Concealers?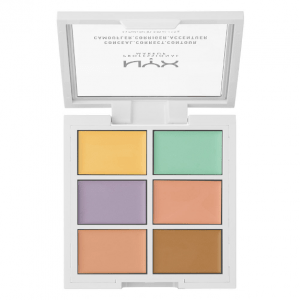 Green concealer: For redness and acne marks 
Green cancels out red,so it is perfect for hiding redness on your face. If you are struggling with rosacea or eczema, then a green coloured primer would be able to cancel out any redness and will give you an even base for applying foundation.
Yellow concealer: For under-eye circles, purple lines under your eyes
Yellow is the opposite of purple in the color wheel; it cancels out purple lines and dark circles under the eyes. A yellow corrector is also great for neutralizing redness around the nose and mouth.
Pink concealer: For people with lighter skin tone, hide dark circles
Pink cancels out green or any mild yellow color. The color corrector is best used for people with lighter skin tone as it brightens up the skin and hides dark circles. 
Orange concealer: For blue and purple hues that come from dark circles 
Orange concealer cancels out any blue or purple hues that may appear under your eyes and dark circles. An orange concealer can also cover anti-aging lines and bruise marks.
Purple concealer: For neutralizing yellowness and sallow skin
Purple concealer, which comes in lavender and lilac shades, neutralizes yellowness and pale skin. It is also applied to even out spots or marks on your skin. 
Blue concealer: For dark circles on dark-colored skin
Blue concealer helps to disappear dark circles on dark skin tone. It can also be applied to correct hyperpigmentation on your skin and correct any dark spots. 
Do's and Don'ts Of Using A Color Correcting Concealer
Choose the right color for your imperfect skin tone. The effectiveness of the color corrector depends on the right match for your skin type.

Apply in thin layers or small dots to cover the imperfect areas of your skin. Then blend with a brush or a beauty blender for the best results.

Do not use the colors you don't need or dont know how to use. It can be very prominent on your skin and will show under your foundation. 

Do remember that the color corrector will hide the skin flaws temporarily. Do not expect them to go away all at once. 

Make sure to choose the suitable color corrector under your eyes to cover up dark circles and then cover it up with skin-matched color concealer.