Your skin deserves a lot of love as it bears the grunt of the environment. The outsides need as much nourishment as your insides. The possibility of flawless, glass-like skin is a driving force that encourages men and women alike to seek skincare. But the exorbitant price to be paid for most skincare brands might not fit every consumer's budget. The entry of Image Skincare into the market has been almost revolutionary in terms of pricing and effectiveness. Image Skincare reviews have been overwhelmingly positive and it has been around for nearly 20 years now.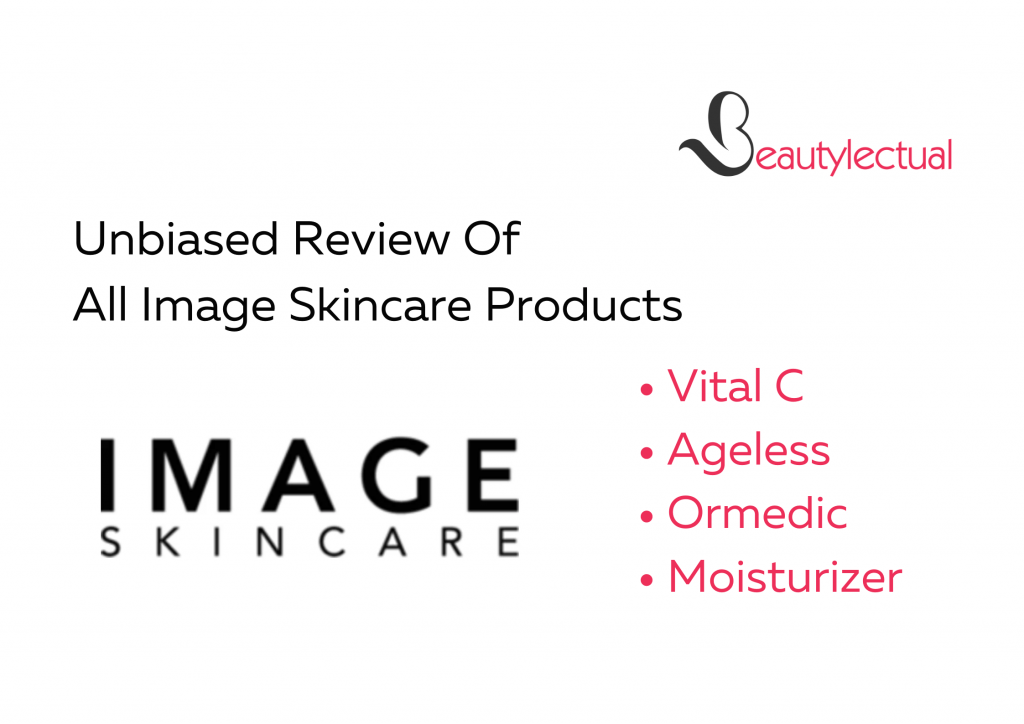 Those who are new to it might wonder what's the gripping factor of their products that keeps the consumer base loyal. This article is for all those who wish to decipher the reason behind the brand's longevity and whether their products are worth jumping onto the Image Skincare train. Compromising on your skincare is non-affordable. To label a brand as your 'ultimate skincare', you ought to know all you can about it.
See Also: Urban Skin Rx Reviews | Miraculous Healthy Skin Potion?
Image Skincare Reviews | What's Unique About It?
Image Skincare is a Florida-based brand founded in 2003 that claims to provide your skin with the nourishment and healing it requires to stay healthy. It quickly gained popularity for its vitamin C-infused products that claim to use scientific research and accuracy to deliver the best results. The line covers a wide range of products, including SPF and hyaluronic acids, used together to form a complete daytime routine to care for your skin. 
Most of their products are affordable compared to luxurious skincare brands. But some specific components, like their Max Stem Cell cream, are too expensive. Most users love the brand but many reviews also talk about how it may not be ideal for those with dry and sensitive skin. So let's take a look into the brand and its products.
Best Image Skincare Products (Review)
Image Skincare has many products available that claim to help in healing and treating your skin. From creams to serums, they seem to have a little something for everyone's skin worries. But the question that needs answering is whether they are effective and the right product for you. In this review, we'll look into four of their most popular products and their formulations, benefits, and drawbacks.
Image Skincare Vital C Reviews
The Vital C products by Image Skincare are by far their most popular product line. The Vital C products are infused with vitamin C, which is vital for promoting collagen, leading to firm and youthful skin. Vitamin C is also a powerful antioxidant that fights against damaging free radicals and reduces oxidative stress. This product line was received positively by the skincare gurus and estheticians alike. Customers noted that while buying the whole line was slightly out of their budget, each Vital C product can be used individually for good results.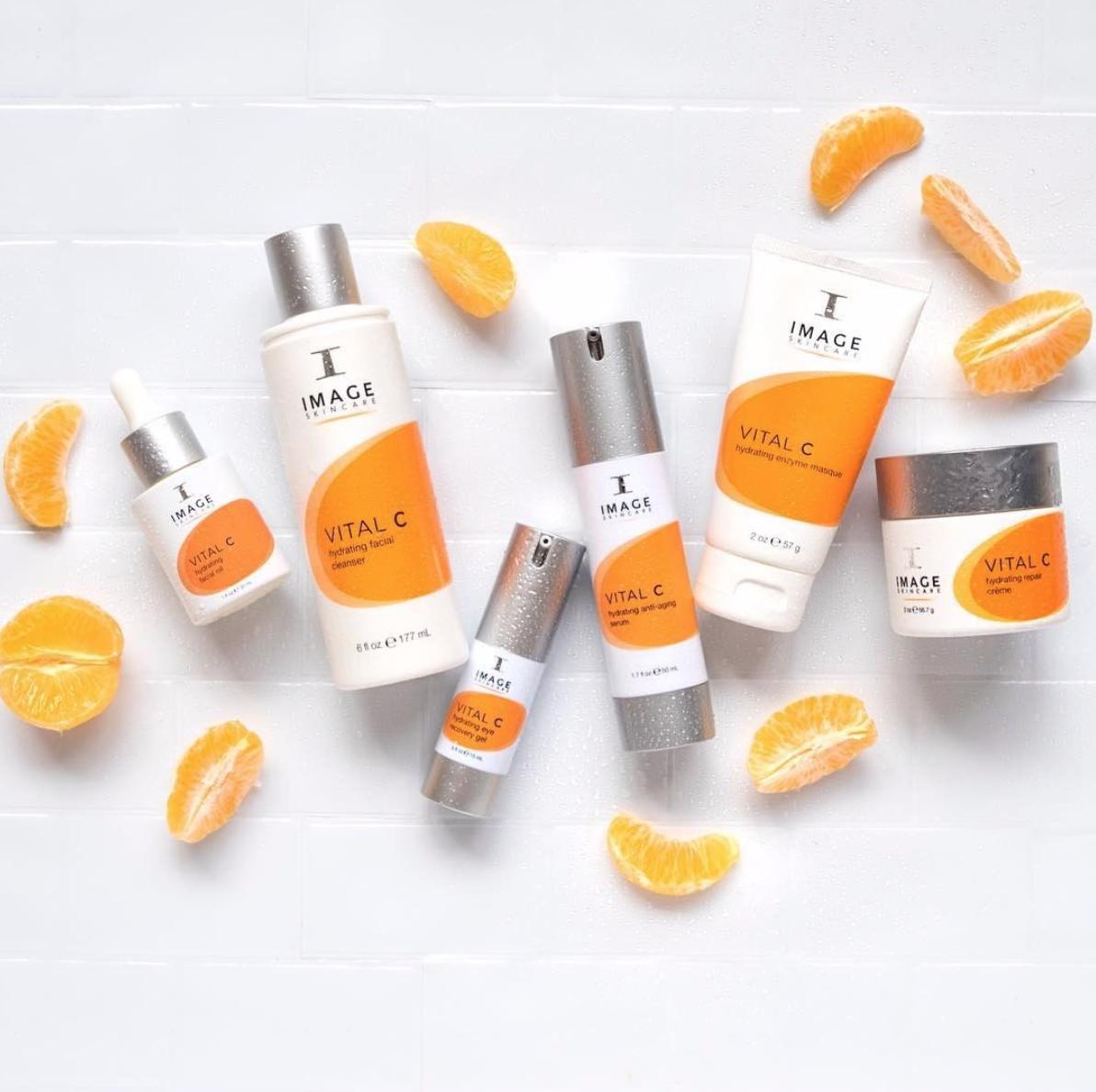 While vitamin C is an essential and core component of this line, it also contains various other nutrients and natural extracts like vitamin E and Green tea leaf extract that reduce sun damage and have anti-inflammatory properties. Products under this line include serums, hydrating facial cleansers, anti-aging creams, and enzyme masques. They claim to be an advanced formula for all your skincare troubles. The serum seemed to be the most popular product, while the pricier enzyme masque wasn't as well received in terms of long-term usage.
Why should you buy it?
Helps prevent and treat acne 

Works against whiteheads and blackheads

Supports skin elasticity by renewing collagen and elastin

Slows down visible aging by moisturizing and nourishing your skin

Helps face and neck firming 

Reduces pore size
Popular Image Skincare Vital C Products:
Drawbacks
Ormedic Image Skincare Reviews
The main ingredients used in acne products include benzoyl peroxide, salicylic acid, and retinoids that can create redness and itchiness that feels uncomfortable. The Image Skincare Balancing Facial Cleanser from the Ormedic range is one such product you can use to make sure your skin isn't damaged by the harsh chemicals used to treat acne. The products of the Image Skincare Ormedic range contain humectants like glycerin that prevent the oiliness of the skin by increasing hydration. Their formula also contains green tea and oat extracts that have antioxidant and anti-inflammatory properties and help to bring down the redness of your skin caused due to inflammation or irritation.
While it is more expensive compared to generic products, it also has a more specialized purpose. Most users did notice the hydration and soothing properties promised but a small percentage also claimed that they didn't notice any visible benefits.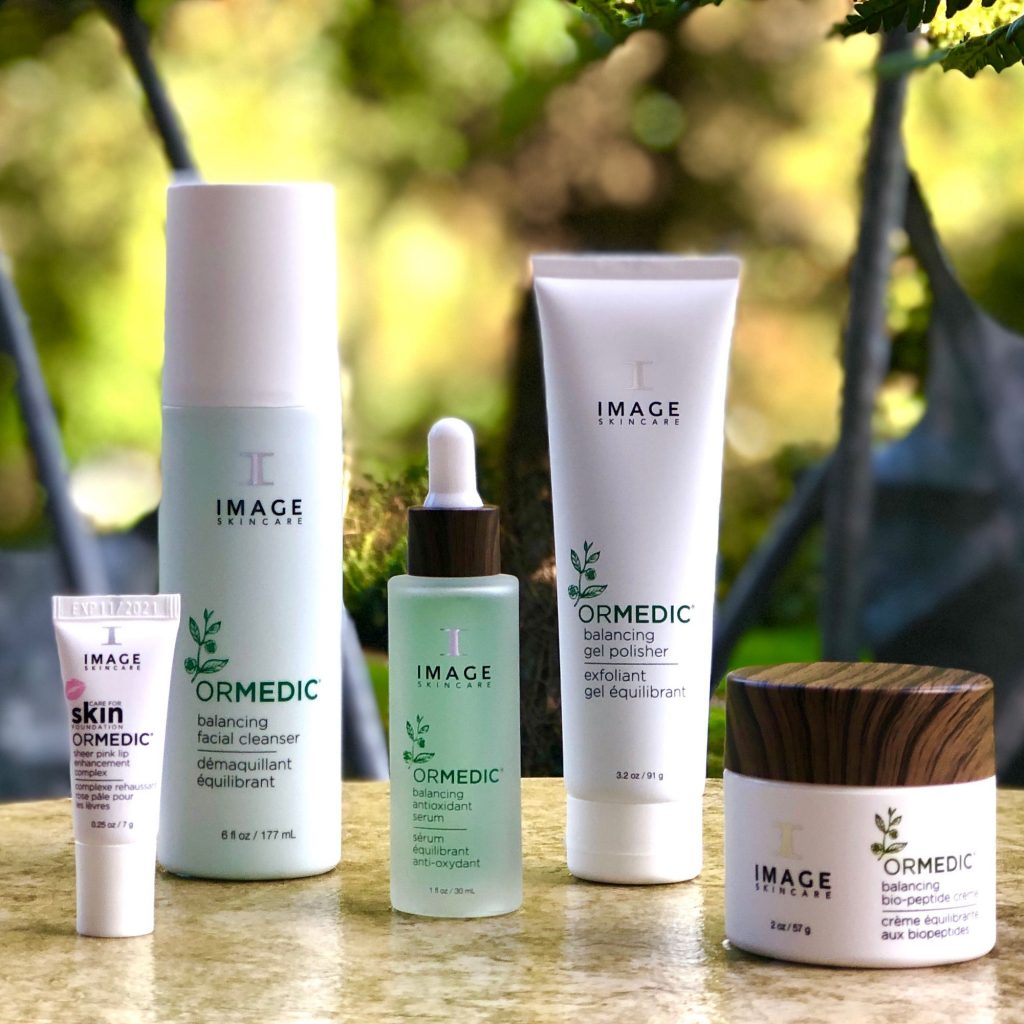 Why should you buy it?
Provides Deep cleansing 

Paraben, phthalates, mineral oils, and artificial fragrance-free

Nourishes and soothes skin

Restores softness and balance to the skin

Prevents breakout of skin 

Good for sensitive skin
Popular Ormedic Image Skincare Products:
Drawbacks
Pricier than generic face cleansers
Image Skincare Ageless Reviews
The Image Skincare's Ageless series is a prime product designed by the brand as an anti-aging skincare regime. The Image Skincare Pure hyaluronic acid serum contains six different forms of Hyaluronic acid that claim to give your skin the boost it needs. Hyaluronic acid acts as a building block of the dermis and makes your skin smoother. It also hydrates the skin and reduces visible wrinkles caused by age and sun damage. As you grow older, the hyaluronic acid present in your body starts to decrease, by replenishing these using serums, there is a rejuvenating effect on your skin. Image Skincare Ageless series claims to take care of that.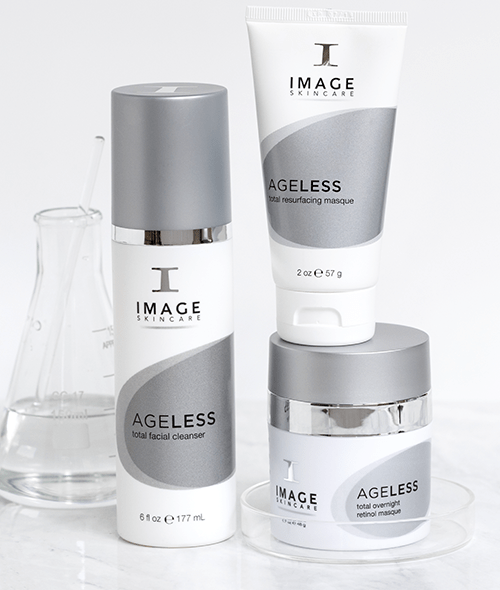 While customers were happy with the results of the products, they did note that the serum's thick consistency didn't feel light on their skin. One user also mentioned that the product must be used continuously to see results. The price of this product is at a whopping $70, and much cheaper options are available on e-commerce and physical stores. The Ordinary and CeraVe are some well-known and trusted alternatives that can be looked into for less spending.
Why should you buy it?
Plumps face and smooth the lines created by age 

Pleasant citrus aroma

Hydrates and nourishes the skin

Improves skin elasticity 
Popular Image Skincare Ageless Products:
Drawbacks
Consistency is thicker, may be difficult to use with a dropper

Might cause your face to breakout if used incorrectly 

Expensive
Image Skincare Prevention plus Daily Tinted SPF 30 Moisturizer Reviews
The effects of global warming are not just being seen on polar caps, but also on our skin.  Applying sunscreen every day is a vital part of skincare, and Image Skincare Tinted Sunscreen is a product that can be used and trusted for our skin's protection. The Image Skincare Sunscreen ingredients include zinc oxide and natural ingredients like hydrolyzed pea protein for protection against blue light, and antioxidants to fight free radicals from causing oxidative stress.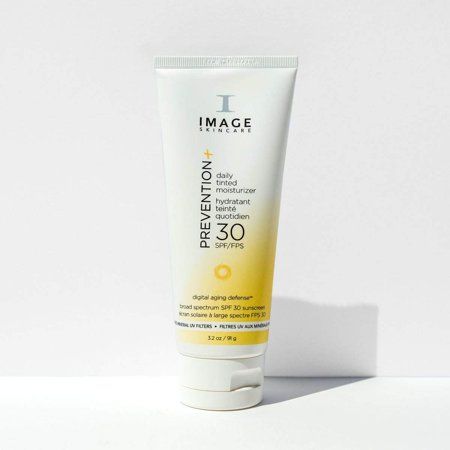 Zinc oxide is a physical blocker that sits on the top of your skin to deflect UV-A and UV-B rays. The  chemical blockers change the UV rays into heat and release it from the skin. A combination of both is a good way to get all-around protection from the sun's rays.
The ingredient list does not mention any fragrance added to the product, but it does have a strong citrus scent to it. The reviews for this product were mixed, as there has recently been a change in the formulation of the product. Most users noted that while the previous formulation was excellent. But the new one stays on your face as a chalkier texture which may not be ideal for everyday use.
Why should you buy it?
Broad-spectrum mineral sun protection with blurring coverage

Makes skin look fresh and supple

Moisturizes and hydrates the skin 

Tints the skin with color for a glowy effect
Drawbacks
The tint may be too dark and noticeable for people with lighter colored skin

New formulation is heavier and chalkier 

Not water resistant 
Customer Insights | Image Skincare Reviews
Consumers on e-commerce websites like Amazon noticed a lot of differences before and after using Image Skincare products. Most of them were impressed with the quality products the brand offers. Some criticized it for its price and some did not achieve the desired results. Some insightful remarks which might help with deciding on your purchase are presented below:
Nana Jones noted, "I have been using Image Skincare products for a very long time now. My mother is the one who got me into them and I love the Image Skincare Hyaluronic Acid. It makes my face feel softer, but the stickiness gets difficult to move with so I use it two hours before sleeping."
Amy Graceffa said, "Image was recommended to me by my Esthetician a long time ago, and I've been using the Image Skincare Vital C line for my Rosacea for a long time. The product is of excellent quality, and I did see effects after prolonged use."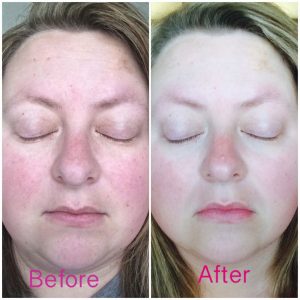 Joey Long says, It's a little pricey for a college student, but I love the tint the SPF gives my pale skin. Like other reviewers, I too did notice that the new formula feels more like a foundation than sunscreen. Hope they bring the old formulation back!"
Kristen Yang said, "The clear cell medicated acne lotion helped my younger sister's acne clear up and I was so happy for her! The lotion felt light on the skin. The quantity was less compared to the cost but the results make it worth it. I love their products and plan to continue using them to treat my acne as well."
Marcelina Rodrigo noted, "I bought the Ormedic balancing cleanser two months ago because I was suffering from acne that made my skin red and oily. I liked the way it felt on my face and it also foamed well making it easier to spread across evenly. The aroma was nice as well. Giving it four stars only because it is a little expensive to use  continuously."
You Might Like: Hairprin Reviews 2021 | Myth Or Miraculous Solution?
FAQs | Image Skincare Reviews
Is Image Skincare FDA approved?
Skincare products as a whole are never FDA approved as it doesn't come under their jurisdiction. But it is safe to use Image Skincare products as the individual ingredients present in them are FDA approved.
Is Image Skincare worth the money?
Image Skincare is overall an affordable skincare brand, but some luxury products are expensive. The majority of its customers have got the desired results after prolonged usage. You can pick and choose what products suit your needs and purchase them accordingly.
Does image skincare give replacements?
Image Skincare does offer replacements if the product you received is damaged or expired. You can contact their customer service through their official website.
Do doctors recommend Image Skincare?
Image Skincare is often recommended by aestheticians and dermatologists. On e-commerce platforms, like Amazon, many of the reviewers mentioned that the product was recommended to them by their aesthetician. The ingredients are also scientifically backed and FDA approved.
Cessation | Image Skincare Reviews
Being your largest organ, your skin deserves a lot of love. There may be a plethora of products and Image Skincare reviews available online and in shops, but nothing appears to be adequate when it comes to choosing your skincare routine. Image Skincare has been around for a long time and is trusted. The formulations of all Image Skincare products are designed to counter specific skin issues. Consumers have got the desired results after continuous patient usage. But like any other brand, it has its concerns. Many of its luxury products are way too expensive for common skincare enthusiasts. 
But sometimes, even a flawless ingredients list may not give you your desired results. Your surroundings, hormones, and the food you consume also play an enormous role in the effectiveness of skincare products on your skin. We hope this article helps you make a better decision before your next big skincare switch. If you still have questions regarding this brand, feel free to drop them in the comment section and we'll get back to you as soon as possible.