Here we often forget about the body below our necks.
We use multi-step face routines and then keep worrying about the rest of our skin.
Like the face, the rest of our body also needs a lotion to keep the skin firm as we age.
When we talk about lotions, there are various types in the market.
Today we are writing a report on a similar lotion with different properties for aging skin.
We've compiled some unbiased Jergens Skin Firming Lotion Reviews to help you detail the complete knowledge of the skin firming lotion.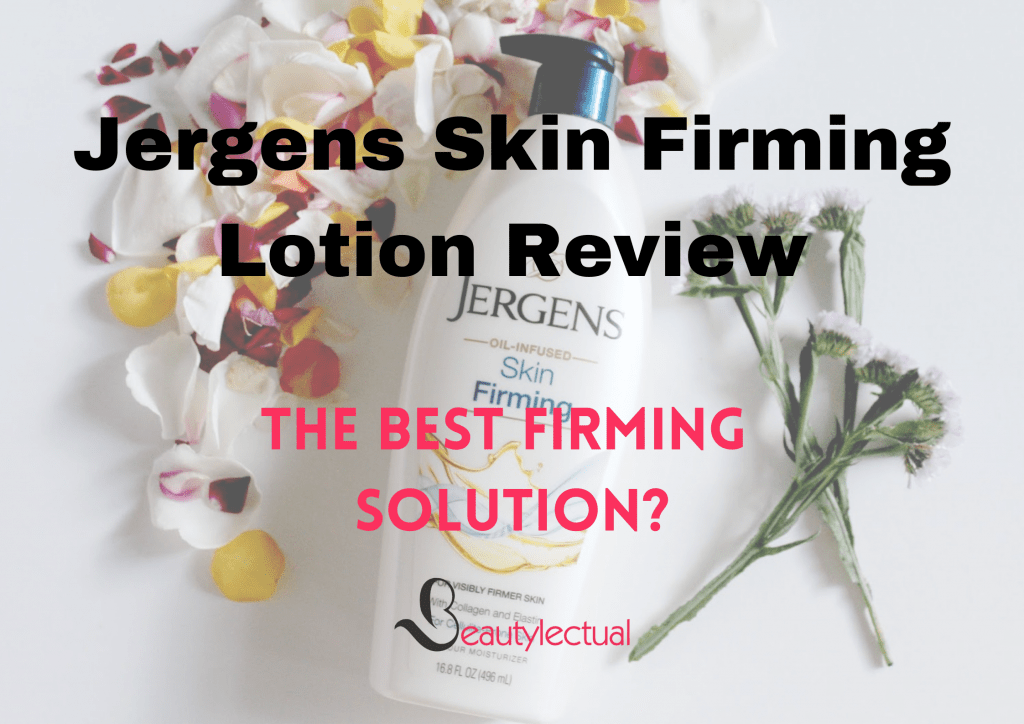 The skin sagging appears on the face, hand, stomach, and thighs.
If you have already researched anti-aging, you will be familiar with the word collagen.
Is it a building block of the skin, but as we age, it starts to decline, which is why the skin gets loose.
Wrinkles and sagging of skin follow.
To fix this, we have several face creams, but our research lacks somewhere when it comes to the body.
To end the struggle today, we will talk about the lotion from Jergens and what efforts it takes to heal our skin to make it look younger. 
Also Read: Celestolite Review | Worth It?
Jergens Skin Firming Lotion Reviews | Is It The Best Firming Solution?
Over the years, Jergens Skincare has been a trusted brand for its soothing lotions.
Every lotion in the market works to swipe off dryness, but some also heal and protect.
Jergens is one of them, and it calls itself comforting skincare.
They promise you a touch of summer in every season.
In addition, they do not test on animals and are cruelty-free.
They do not have parabens and are looking forward to using biodegradable elements.
Scrolling through our screens, we have seen people coming up with new ways and solutions to stop aging.
Not all solutions work because every skin type is not tested and liked.
Unlike these, Jergens promotes dermatologist-tested and certified products that promise to give the best results.
Eventually, we lose hydration and need deep hydration to make it look healthy and soft.
Sale
According to Jergens, the lotion is best for dry skin.
It is formulated with the hydralucence blend, elasticity, and collagen.
That will not only eliminate dry skin but will also bring a radiant look all over the skin.
The lotion will improve skin's resiliency, tone, luminosity, and texture.  
Jergens Skin Firming Lotion Ingredients
Hydrolyzed Collagen 
Hydrolyzed collagen breaks down collagen into small particles to act quickly.
They will support the skin naturally.
It will cover up the lost collagen due to aging.
The loss of collagen means loss of skin elasticity.
This ingredient will avoid it, improve elasticity, and save your skin from sagging. 
Coconut water
Coconut water is known for its skin-hydrating and moisturizing properties, and it is due to the high concentration of natural vitamins and minerals in the coconut's heart.
It gently nourishes and cancels out acne and dry and sensitive skin scars.
It will help speed up the process of other ingredients in removing acne and its scars.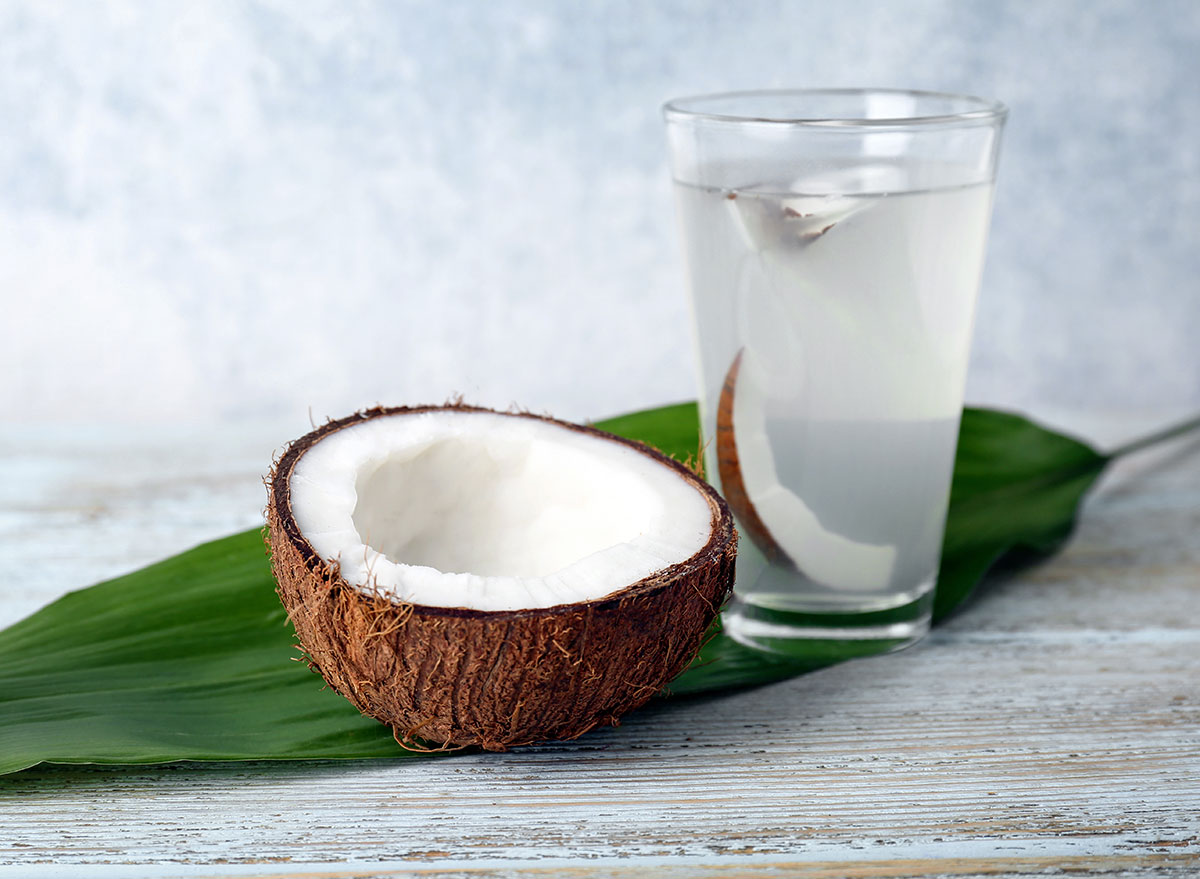 Caffeine
Every lotion and cream needs an antioxidant.
Caffeine acts as a hero ingredient in Jergens lotion.
It will protect the skin from any damage that free radicals can cause.
Moreover, it also helps better break down the collagen that will further avoid sagging, wrinkles, and fine lines over the skin.
When your skin feels dull and dry, it will awaken the skin naturally. 
We detailed the main ingredients.
There are more of them added in the lotion that makes up a unique and effective lotion for your skin.
All other components are noted down on the product itself.
Please make sure you go through the ingredients section on the product.
Be cautious when using allergic ingredients for specific skin types.
Note: ingredients might change over time. 
Perks of using this lotion 
It deeply hydrates the skin.

Nourishes the skin

Has active ingredients

It has antioxidant 

Eliminates sagging skin

Heals the skin

Slow down the appearance of wrinkles and fine lines. 

Improves skin resilience

It gives even-toned and better-textured skin

Cancel outs dull skin

It's light-weight and fast-absorbing 
Cons of using this lotion
It does not smell favorable. 

Sticks all over the skin
Jergens Skin Firming Lotion Customer Feedbacks | Before and After 
Rebecca commented, "I have sensitive skin, and using Jergens Lotion has improved my skin appearance. It has a creamy and light texture that absorbs skin quickly, and it does not make me feel wet on the skin."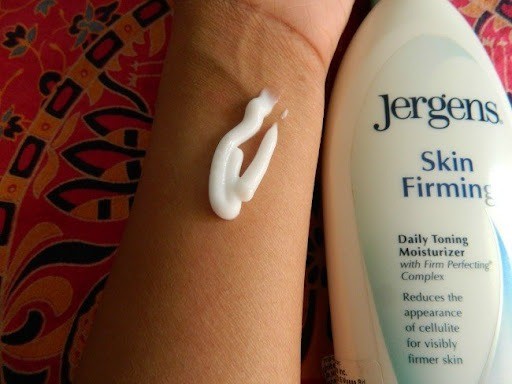 Rhea added, "I have been using this cream for almost a year now. I have seen evident results. I can see disappearing wrinkles and fine lines. The texture of my skin has also improved over time."
Ashley pinned, "A friend of mine recommended this lotion and trusted me; it worked as promised, and it made my skin toned and healed many scars and marks. It disappointed me that it was a bit sticky while applying; I'm not sure whether the problem was in the lotion or the lotion was too old. Overall I loved how it worked."
FAQS | Jergens Skin Firming Lotion Reviews 
Does Jergens Skin Firming Lotion really work? 
According to our sources and reviews online on several websites, Jergens Skin Firming Lotion has satisfied its consumers.
The texture and healing power of the lotion has improved users' skin. 
Where can I find Jergens Skin Firming Lotion? 
Jergens Skin Firming Lotion is available on every e-commerce site, including Amazon. You can find them in your nearest stores too. 
How long does it take for Jergens Skin Firming Lotion to work? 
If used every day into your daily skin routine, it takes around two weeks to see visible improvement in the firmness and texture of the skin.
And it takes about eight weeks to see the best version of your skin promised by the Jergens.  
Sol By Jergens Reviews | Worth Trying? (Honest Review)
Closure 
Finally, we have come to the end with both positive and negative Jergens Skin Firming Lotion Reviews.
We have seen that users have loved the way the lotion works.
The gentle touch of fruits and light smell impressed the users, whereas some complained about the lotion's solid unfavorable smell.
Jergens Skin firming lotion fulfilled every part, from canceling out dullness to improving the firmness. 
Lastly, we have summed up both positive and negative comments from our sources.
We hope we have covered every corner of Jergens Skin Firming Lotion review through our report.
Our comment section below welcomes more questions and queries about the same. We await your experience and queries.