Maintaining healthy hair along with blonde and blue streaks might not be that easy.
With packed schedules, pollution, and not-so-clean water, we lack while taking care of our hair.
Dandruff and weak hair start to follow.
Our today's report is going to talk about such a hair care brand that promises to make it easy for you and let you decide if it fits in your hair care routine.
Thus we present the best of Jupiter Hair Care Reviews.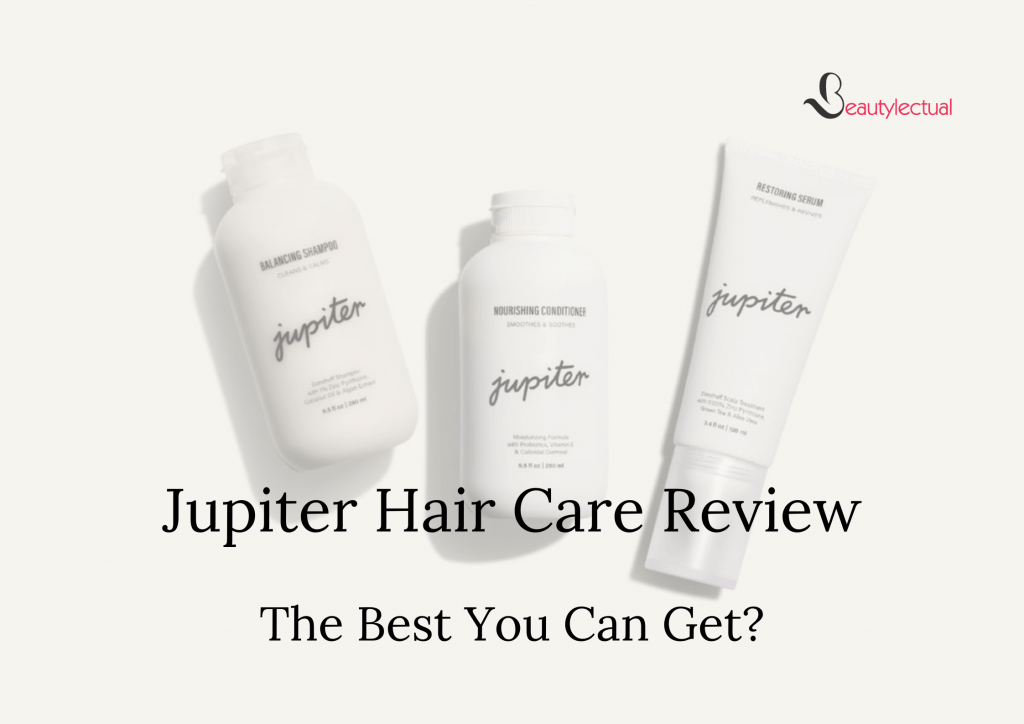 Each one of us has had that urge to do something new with our hair but then again we worry about the damage hair-styling might cause.
Some of us love winters but our hair hates it.
The scalp starts getting drier and dandruff and other hair problems start to follow one by one.
Will using Jupiter hair care fulfill the exact need or does our readers have to search for better?
Read till the end of the report to find out the best. 
You Might Also Like: Folexin Review | Secret To Hair Growth? (Unbiased)
Jupiter Hair care Reviews | Living Up To Its Name? 
Jupiter is a small business based on hair care products.
It promises to give the best results by studying hair problems closely.
Along with Dr. Karen who is a certified dermatologist and who certifies and checks the formulas and the work that Jupiter expects to sell to the consumers.
Around 5% of the profits made by Jupiter are invested in mental health yearly.
They believe that their customers should take care of what's on their heads as well as what's in their heads.
Moreover, from the year 2021, the company pledged to go green.
Make their packaging and bottles eco-friendly and suitable for the environment.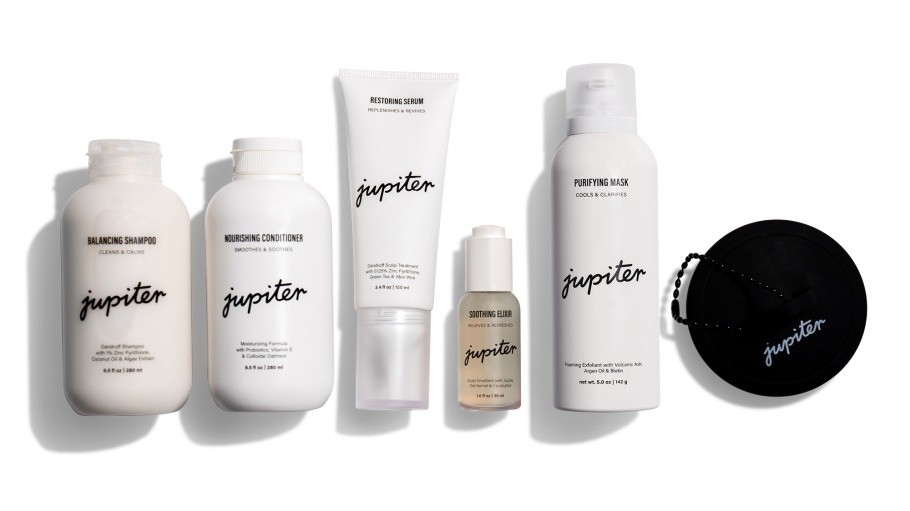 As such Jupiter does not have a relatively wide range of products but they do have selectively necessary products.
This selective range of products is full of rich and powerful ingredients that help nourish and strengthen hair.
To avoid future hair damage, Jupiter involves products that are sulfate, paraben, dye, and phthalate-free.
In addition, they do not promote testing on animals and are safe for chemically and color-treated hair.
So you don't have to change your shampoo once you try something new on your hair.
Along with this, they are vegan friendly and smell all-natural and light.
The products do not smell harsh and can be used on all hair types including curly, wavy, and straight hair.
Jupiter Hair Care Reviews | Range of Products
As said earlier the brand does not have a very wide range of products but has a few essential hair care products.
It has a Balancing shampoo that calms your scalp, a nourishing conditioner, serum, and mask that further makes up the complete hair care that Jupiter provides.
Jupiter Balancing Shampoo
The shampoo is the basic and the first step towards hair care.
All shampoos are meant to clean your hair and remove stickiness caused by dirt but not all calm and heal your scalp like Jupiter Balancing shampoo.
The shampoo goes to the seed of dandruff, irritation, or the dry scalp and cures it within a few weeks of its usage.
It gives strength to the hair and reduces hair breakage by 30%.
Zinc pyrithione is the one boosting hair strength along with some natural ingredients like mint, vanilla, coconut oil, squalene, and sage.
These ingredients including lavender give a very light and calming aroma to the hair.
It helps keep the scalp moisturized, lowers excess sebum and buildups on it.
It further helps calm the scalp and not feel heavy.
Dampened and calm scalp then will cancel out flakes and control the irritation caused by dandruff.
Why choose Jupiter Balancing shampoo?
Vegan friendly

Contains all-natural ingredients

No harsh smell

Calms your scalp

Maintains healthy and natural hair without chemicals

Controls irritations and itching 

Keeps the scalp moisturized
Jupiter Color Safe Anti Dandruff Shampoo - Sulfate Free - For Dry, Itchy, Oily, Flaky Scalp Treatment - Vegan - Natural Fragrance - Zinc Shampoo for Women & Men - Paraben & Phthalate Free - 9.5 fl oz
Meet our zinc pyrithione shampoo scalp treatment, one of Vogue's "Best Dandruff Shampoos." This soothing cleanser gets to the root of dandruff (flaking, irritation, dry scalp, itchy scalp), thanks to the active ingredient, Zinc Pyrithione. Follow with our Nourishing Conditioner to leave your hair moisturized scalp refreshed.
Sulfate, paraben, phthalate and dye free, this clean dandruff shampoo will remove flakes from your head and shoulders, control dandruff irritation, minimize excess sebum, clear buildup, & calm the scalp.
Jupiter products are safe for all hair types and rigorously tested to be safe for color and chemically-treated hair. Proven through clinical tests to reduce hair breakage by 30%.
Why not choose Jupiter Balancing shampoo?
Does not lather well

Makes scalp oily 
Jupiter Nourishing conditioner
Conditioning your strand is equal to putting a protective and shiny layer over it.
Hair starts to tangle after washing them with shampoo and they need an immediate coating that will soften it and avoid the breakage of hair due to tangling.
The conditioner works here as a coat that will soften and reduce the breaking of hair. Moreover, it also keeps the scalp and hair locked with moisture in it.
The locked-in moisture further prevents hair from becoming dry and brittle that can cause split ends. Its luxury ingredients nurture the hair leaving them soft and silky for days.
Green tea extracts which are powerful ingredients for anti-aging will preserve healthy hair for a long time.
Colloidal Oatmeal will cancel out the dry scalp and restore the scalp's natural moisture. For the damaged hair Pataua Oil will soothe and repair the split ends.
Perks of using Jupiter Nourishing Conditioner
Locks in moisture 

Avoids split ends

Has natural ingredients

Cancels out tangling and breaking of hair

Deeply repairs and nourishes hair

Softens the hair 
Cons of using Jupiter Nourishing Conditioner
Does not spread thoroughly
Jupiter Restoring serum
For those with oily scalps, severe flaking, or who wash their hair less regularly, Jupiter hair care suggests using Restoring Serum.
To alleviate and regulate itching, flaking, and redness, apply this medicated leave-in with an active ingredient Zinc Pyrithione, directly to the scalp in between washes.
It has no sulfates or paraben and is suitable for every hair type.
Just like the Jupiter Balancing Shampoo, it also eliminates dandruff and helps reduce flakes at a greater level. Moreover, it will also control scalp irritation and itching.  
Jupiter Anti-Dandruff Scalp Serum - Leave On Restoring Treatment For Dry, Itchy & Oily Scalp - Aloe Vera & Niacinamide - Color Safe & Vegan - Cruelty, Paraben, Phthalate & Sulfate Free - 3.4 fl oz
Relieve itching, flaking, irritation, & redness. Our medicated Restoring Serum (active ingredient Zinc Pyrithione) is best for those with oily scalps, dry scalps, more severe flaking, or who wash their hair less frequently. It's also wonderful if you have extensions or braids for dandruff control between washes. Apply directly to the scalp (damp or dry) up to 4x per day.
Sulfate, paraben, phthalate and dye free, this clean scalp serum helps soothe and calm your scalp, while eliminating harsh and irritating ingredients found in many other leave-on scalp dandruff treatments.
Jupiter products are safe for all hair types and scientifically-formulated to be safe for color and chemically-treated hair.
As mentioned above, Zinc Pyrithione is an active ingredient that is an effective treatment for dandruff. Pea Protein that protects and restores damaged and dry hair.
It also further avoids the breaking of hair and brittle hair.
Aloe Vera is proven to be a rounder ingredient and has its powerful juice in it that soothes itchy and dry scalp and prevents greasiness over time.
Benefits of using the Restoring serum
Avoids damage to hair for those with packed schedules

Soothe the scalp 

Restores natural moisture 

Protects hair and scalp

Reduces dandruff
Cons of using Jupiter Restoring Serum 
Few Jupiter Restoring Serum reviews suggest that the product makes the scalp itchy and red
Jupiter Purifying Mask
Jupiter Purifying Mask is a clarifying foaming scalp mask that removes unnecessary build-up, gently exfoliates dead skin away, and makes you feel like a spa treatment at your doorstep.
It's meant to be used once a week before washing.
The mineral-rich volcanic ash draws impurities out of the scalp, while other high-end components nourish it, leaving you feeling cool, quiet, and collected, as well as smelling wonderful.
It is a hundred percent safe for chemically treated hair and will have no side effects on the scalp or hair.
For the colored and bleached hair, it will not affect its pigment or will not fade over time.
Jupiter Scalp Mask for Dry Itchy Scalp - Exfoliating Scalp Mask - Made with Volcanic Ash Exfoliator - Hair Mask for Oily Hair & Scalp - Color Safe - Sulfate Free - Vegan - Natural Fragrance - 5 fl oz
Our premium clarifying foaming scalp mask, one of Allure Editor's "Favorite New Beauty Products", eliminates excess build-up, gently clears away dead skin, and feels like an at-home exfoliating spa scalp treatment. Use once a week before you wash. The mineral-rich Volcanic Ash pulls out impurities, while other luxe ingredients nourish the scalp, leaving you cool, calm, and collected.
Sulfate, paraben, phthalate and dye free, this clean scalp & hair mask is your go-to weekly reset to exfoliate and remove excess scalp oil and product and environmental build-up.
Jupiter products are safe for all hair types and scientifically-formulated to be safe for color and chemically-treated hair.
The mask has natural and rich ingredients like Argan Oil to promote hydration and make your hair look newly transformed.
It will make them frizz-free and shiny. Volcanic ash will absorb the excess oil in your scalp and gently exfoliate.
To make your hair look voluminous, Panthenol is added to the product to lock in moisture and make them look fuller.
Why choose Jupiter Purifying Mask? 
Leaves your hair frizz-free 

Makes hair look shiny and gorgeous

Restores moisture 

Absorbs excess oil 

Safe for chemically treated hair 

Does not fade or harm bleached and colored hair

Does not have a harsh smell
Why not choose Jupiter Purifying Mask?
Takes a lot of time to work

Needs a long amount of it to cover the scalp
Jupiter Scalp Brush
Jupiter exfoliating scalp brush removes flaking, build-ups of styling products, and other impurities from the scalp.
According to Jupiter, dry-brush the scalp in a circular motion before washing your hair, or use gentle front-to-back strokes in the shower while lathering your shampoo.
An added benefit is that a cleaned scalp results in thicker, healthier-looking hair which feels natural and light. It also improves blood circulation on the scalp.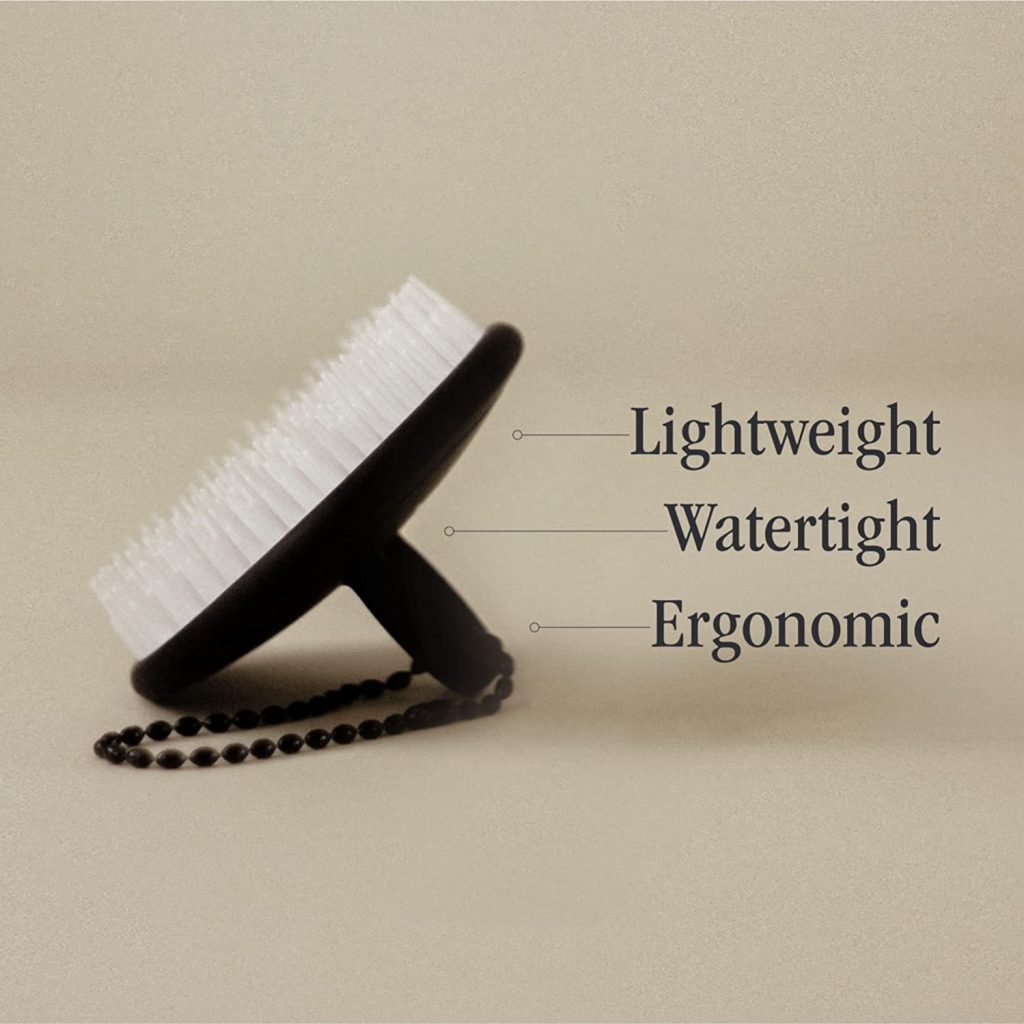 Perks of using Jupiter Scalp Brush 
Removes flakes and unnecessary build-ups from the scalp

Improves scalp blood circulation

Promotes healthy-looking scalp and hair
Cons of using Jupiter Scalp Brush
Majority of the Jupiter Scalp Brush reviewers didn't find the product unique
Customer Insights | Jupiter Hair Care Reviews 
Maggie commented, "My hair health has improved extremely well. It smells great and does not form extra lather. Jupiter Balancing shampoo makes hair feel light and calms my scalp. It works best when used with its Nourishing Conditioner." 
Beck added, "I'm a college student, and with my busy schedule, I tried using Jupiter Products. Firstly the conditioner smells nice and works well but doesn't spread evenly. Moreover, it did not even reduce my hair frizziness. My hair gets oily quickly, and I have to wash it three or four times a week after using Jupiter products." 
Ray pinned, "The Jupiter Shampoo feels light and calm but it did not fully solve the purpose of it. It does not lather well and makes my scalp oily quicker than any other shampoos. Also, it's a bit expensive but does not work as instructed." 
See Also: Nuface VS Nuskin | Which One Deserves Your Liking?
FAQS | Jupiter Hair Care Reviews
Can Jupiter Nourishing Conditioner be mixed with the hair dye for pastel color?
According to sources, there is no such evident answer to this, but we suggest taking advice from a hair care beautician when it comes to hair dyes and hair color.
This will avoid unwanted side effects. 
Are all Jupiter hair care Products available on Amazon?
Most of Jupiter's hair care products are available on Amazon except for the Jupiter Scalp brush, but all the products are available on Jupiter's official websites. 
What kind of texture does the Jupiter Purifying mask have?
It has a foaming texture which makes it easier to spread but also requires a lot of it to spread evenly across the whole scalp. 
Closure | Jupiter Hair Care Reviews
Skincare and hair care are not things to risk; therefore, we hope that our Jupiter Hair care Reviews have detailed you intensely about Jupiter Hair Care and have further helped you know both sides of Jupiter Hair care.
There were consumers happy with the products' positive sides, and some found unusual side effects that their scalp reacted to after using the Jupiter products.
What interested consumers about buying Jupiter hair care products are its rich ingredients and calming light products.
Lastly, we hope that we covered all the corners of Jupiter Hair care Reviews.
New questions and doubts still keep popping up.
If you have any questions regarding our report, please pin them down, and the rest of us will know more about the Jupiter hair care products.