We know how difficult it is to dig up the internet and choose the best amongst so many different lash extensions.
So, to save your time, we are here with this report based on true Lashify reviews.
Beauty lies in the eyes of the beholder.
But these eyes also add extra definition to our overall charm.
Imagine not looking at someone's face, but only their eyes, and instantly being mesmerized by them.
Sounds exciting. Mascara is a consecrated beauty tool, but it also has its limitations.
Mascara can add definition to the eye up to a certain level, and it can't function beyond that.
Fortunately, technology has made everything possible and blessed us with fake eyelashes.
With time, we all have become false eyelash addicts.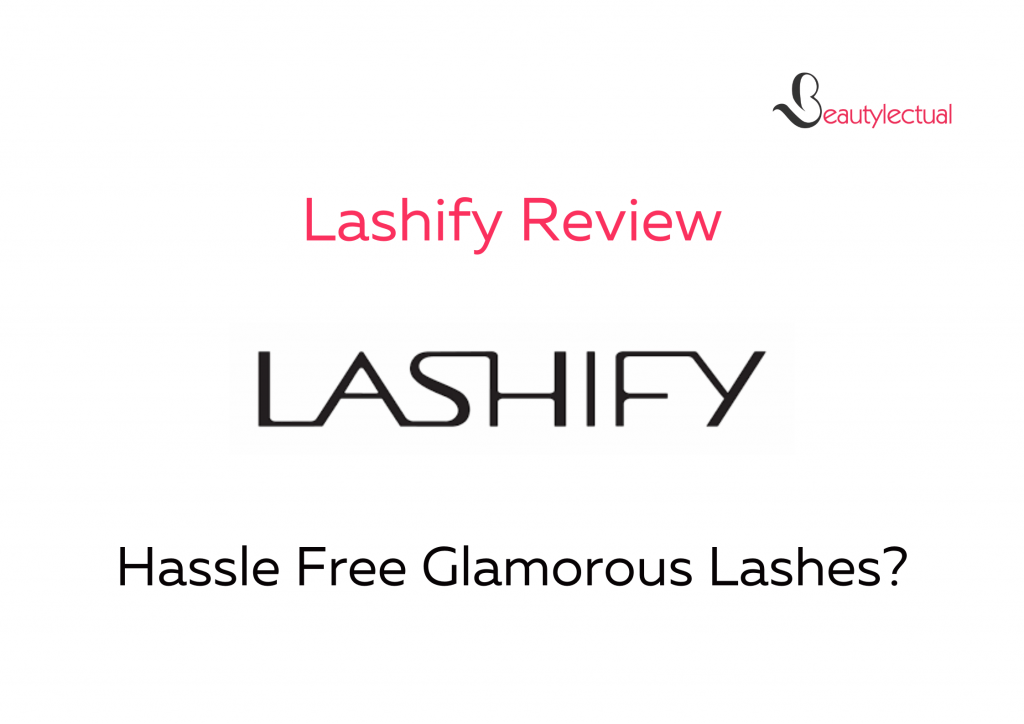 Fake eyelashes make the eye expressive and provide a much-needed definition without looking too much.
To get a bold look, false eyelashes should always be according to the shape and size of the eye.
Simultaneously, wearing false eyelashes comes with many responsibilities that can harm the eye if overlooked.
So, always be careful while buying a false lash.
In this review, we will explore Lashify and decide if it's suitable for you or not.
You Might Also Like: No7 Lash Serum Reviews | Ideal Replacement For Fake Lashes?
Lashify Reviews | An Easy Way To Fake Glamorous Lashes?
Sahara Lotti, the founder of Lashify, is bold, just as Lashify is.
Sahara was deeply saddened by the material of lashes women used before her innovation, and to help humanity, she founded Lashify, the world's first lash extension system.
By now, Lashify has 70 patents and 50 trademarks.
Some people like to wear lashes, and some only want to wear them on special occasions.
And this is the best part of Lashify; it is entirely customizable according to lash type, length, and desired durability.
You name it, and you will get it.
They are made with premium quality Korean fibers that provide a natural look with excellent length and width.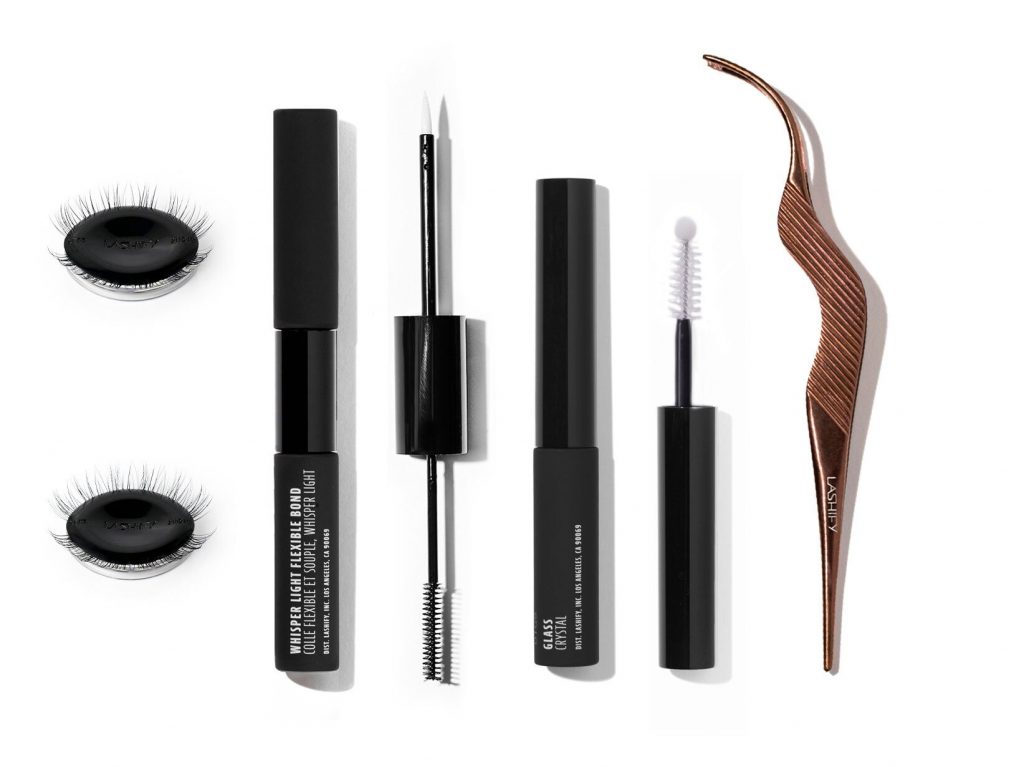 Lashify also makes charitable contributions to animal causes.
Lashify's Gossamer lashes offer a wide variety of lash colors, sizes, and lengths to choose from.
The type of Gossamer lashes collection is Prismatics, Care, Intimates, and Volume that further have different kinds of varied lashes.
Lashify also sells application wand, glue, seal, and removal gel.
The Control Kit, however expensive, provides everything you need to apply the lashes.
The brand is professed to be cruelty-free and water-resistant.
Usually, the lashes have the potential to stay up to 10 days, but few customers have reported that the lash's condition worsens a bit after a week.
Also, few users have reported eye- irritation on the initial day.
Why Should You Use Lashify?
Carters To Diverse Needs: The unique feature that sets Lashify apart from other lash extension brands is that the lashes are customizable according to the lash's length, color, and curl.
Also, there is a wide variety of lashes to choose from, and you don't have to worry about the lash extension's color or curl not matching your own.
Natural Look: Lashify Gossamer lashes are made from Korean Silk fibers that mimic anyone's natural lashes.
The lash extension has such a natural appearance that no one can exactly point out that the lashes are not original unless you tell them.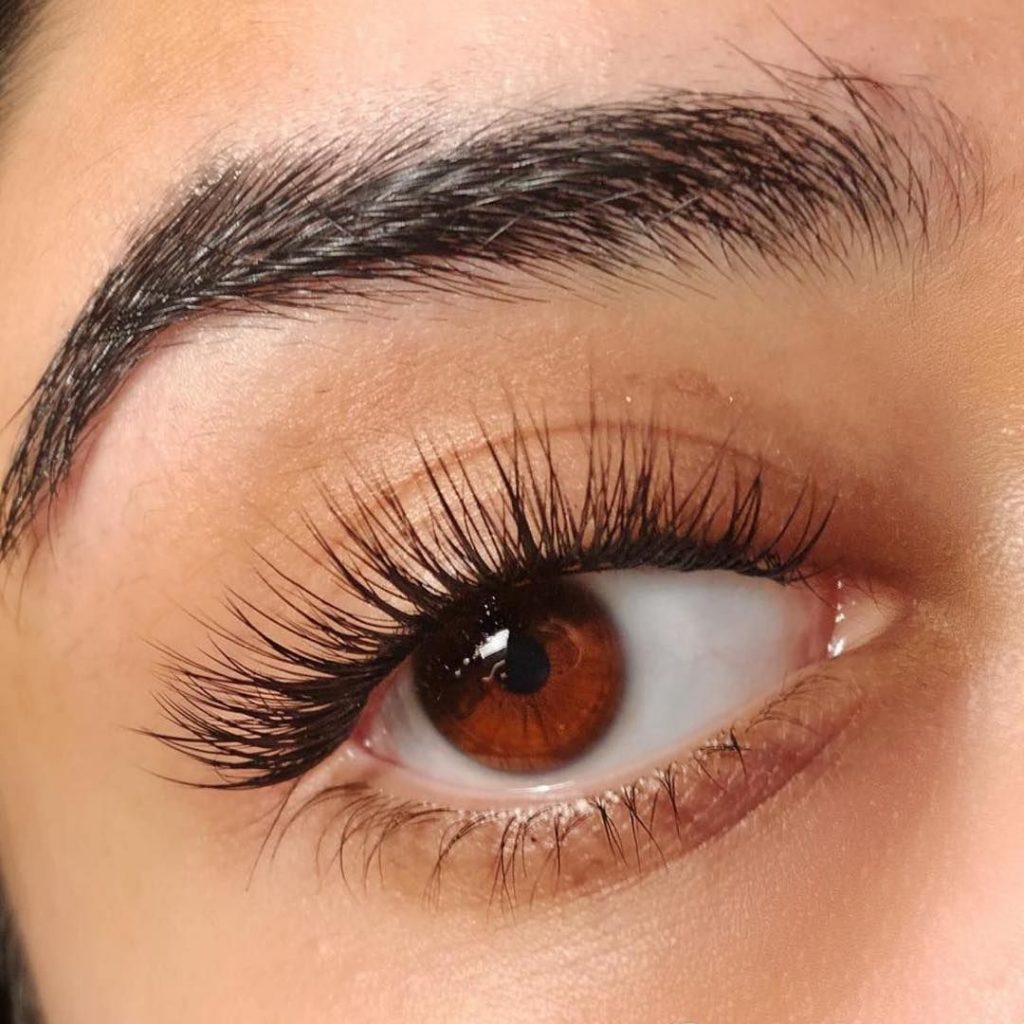 Easy To Apply And Remove: Lashify Control Kit comes with a lash seal, specialized glue, and application wand, making it easy to apply and remove.
Even the instruction to apply and remove is mentioned on the website, and replicating that will help you apply and remove the lashes effortlessly.
Perks of Lashify
Volumizes the lashes

Adds a dramatic element to the eyes

Supports animal causes

Cruelty-free

Suitable for every eye type and shape

Made using Korean Silk

Bond infused with biotin

Control Kit has a sleek design and dual color

Water-resistant

Can stay up to ten days
Drawbacks
Expensive Control Kit

Time-consuming process

According to few customer reports, it can sting the eye on initial use

Not readily available; can only be purchased from Lashify's official website
Lashify Before and After | Customer Reviews
Jennifer says, "I had a mixed experience with the Lashify Control Kit. When I applied the lash, using the glue provided, it literally took half of the day to dry. And during that particular period, it was so uncomfortable. I felt as if the lash would fall. However, once it dried, it stayed for almost a week, without looking out of the space".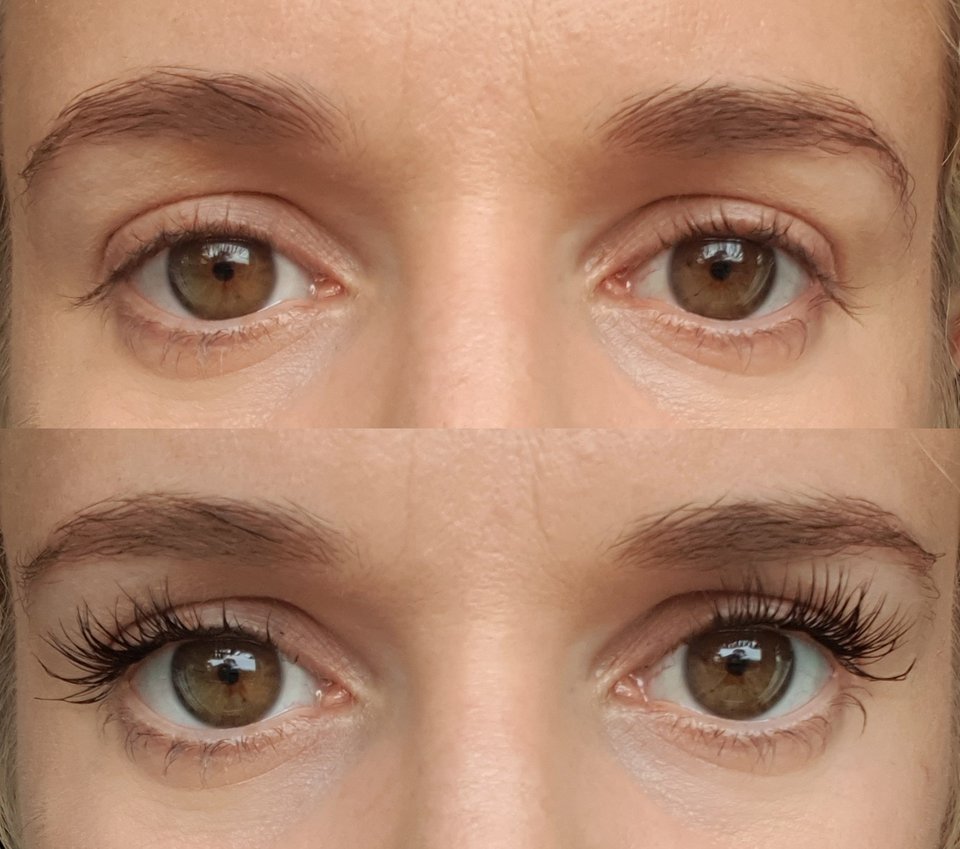 Kate says, "Lashify Gossamer Lashes are so natural looking. I purchased the Gossamer Prismatics Dark Brown, but it was a bit light for my expectations. I bought only the lash as I already had the seal, and I applied it using my hands. I would not recommend anyone to use hands. The lash looks so amazing; it has emboldened my eye and given a definition. I love how my eyes look now. I only wish it had more staying power".
Summer says, "So far, I am loving Lashify lashes. I have used it thrice, and initially, the lashes always feel uncomfortable. But as you keep wearing them, you get adjusted to them. Applying the lashes requires a bit of time, effort, and practice. Be careful only to apply little glue, and not too much. But I do feel the lashes are a bit out of my budget".
Best Lashify Alternatives
Nulastin: The Lash Follicle Fortifying Serum is Nulastin's patented lash enhancing serum developed by an eminent microbiologist.
The serum has the power of elastin and keratin that promote the growth of lashes. The serum is harmless and easily gets absorbed into the skin without irritating the eye.
People with naturally short eyelashes should use this serum to enhance the re-growth of their natural lash hair.
NULASTIN Lash Enhancing Serum – Promotes Longer, Fuller, Thicker Looking Lashes | Follicle Strengthening Eyelash Boost with Elastin Technology
LASH ENHANCING SERUM. Promote the appearance of lush, thicker-looking lashes with our eyelash booster. Formulated with powerful, naturally derived ingredients to support your body's elastin for natural looking, science-backed results.
REAL RESULTS. Customers can expect to start seeing results after about 6-8 weeks, with potentially greater results with longer use. In a 12-week clinical evaluation, our LASH serum improved the appearance of participants' eyelashes up to 60%.
THICKER-LOOKING LASHES. Get faster results — visibly boost the appearance of your lashes with our eyelash serum. Unlike extensions and fake lashes, our serum takes 10 SECONDS to use — apply to your lash follicles for fuller looking, REAL eyelashes!
Liaison: Liaison Lash Bond is a revolutionary, clinically-tested eyelash growth serum that boosts the length, fullness,  thickness and nourishes the lashes.
The peptides used in the serum are rich in minerals and provide strength to the lashes. The serum revives the damaged lashes and ensures their re-growth.
Sale
Liaison Lash Bond Eyelash Growth Serum - Natural Peptide Lash Boost & Enhancer for Longer, Fuller, & Thicker Lashes - Vegan, Cruelty Free, Paraben Free, Talc Free & Irritation Free Formula
#1 EYELASH GROWTH SERUM - Our revolutionary eyelash growth serum boosts the length, fullness, & thickness of your eyelashes. Our nourishing formula promotes new eyelash growth and fortifies existing hairs for bold, dramatic looking eyes in as little as 2 weeks. No more false lashes needed!
HOW IT WORKS - Our peptide lash serum will help to stimulate weak bonds still present in your lashes to encourage natural repair for full, healthy and strong results. Peptides nourish and help vitalize the natural renewal cycle of your hair. Lash Bond uses peptides to help boost your lashes with all of the rich minerals they need for consistent and healthy stimulation as they gain natural strength and shine.
PROVEN BY SCIENCE - Experience drastic increases in length and thickness of your eyelashes in as little as 14 days for the perfect lash boost! Peptides penetrate hair follicles to stimulate lash growth which in turn fortifies the eyelashes to noticeably lengthen and thicken them.
GrandeLASH: GrandeLASH lash enhancing serum is an award-winning, clinically tested eyelash serum that boosts the length and thickness of the lash.
The serum is rich in vitamins, peptides, and amino acids. The serum also provides conditioning and nourishment to the lashes. The serum helps to make the lashes thicker, stronger, and healthier.
FAQs | Lashify Reviews
Does Lashify ruin your lashes?
Lashify lashes are made using top-quality Korean Silk, and the application gel is infused with biotin. Lashify does not damage the lashes, neither while applying nor removing.
However, it is always recommended to slowly and gently peel the lashes to avoid plucking off natural lashes.
Can you put mascara on Lashify?
You can apply mascara on the Lashify lashes but be careful only to apply water-based mascara. Even while removing the mascara, keep in mind to use water-based mascara remover.
Using chemical-infused mascara can make the lashes prone to fall off easily.
How do you make Lashify last longer?
Lashify lashes usually last up to a week, but as you reach the end of the week, the lashes start to lose their charm.
To make the lashes stay for a more extended time without getting loose, apply the gel on the lash line once a day.
How do you take off the Lashify lashes?
Removing the Lashify lashes is convenient and less time taking.
Gently pour some removal gel on a cotton pad. Now, dab the same cotton pad on the eyelids and lashes, and keep it as such for a few seconds. Now, carefully and gently slide off the lashes.
How can I apply Lashify?
Applying the Lashify lashes requires a bit of effort and time. Cleanse the eyes properly using the Pre-Cleanse.
Apply a very thin coat of the bond, Whisper Light, on the lash line and leave it as such for a minute.
Once the bond dries, place the lashes on the underside of the upper lashes using the application wand. Make sure to put the lashes delicately and do not apply them on the water-line.
Now, using the curved end of the wand, press the lashes on your natural lashes. Apply the lash seal in the final step of the application process.
How can I purchase Lashify?
Lashify is not commonly available, and the most authentic place to buy any Lashify products is the brand's official website.
See Also: PCA Skin Reviews | No.1 Skincare Game Changer?
Closure | Lashify Reviews
Thus we come to conclude the much-awaited Lashify reviews.
Lashify is an innovative, revolutionary brand that offers relief to people with short lashes and an instant way to fake long, luscious lashes. Lashify lashes are very safe to use and won't harm the natural lashes.
Lashify has a wide variety of lashes and other tools to apply and remove the lash extensions. The lashes are not uncomfortable and give the look of fluttery, fanned-out lashes.
The Lashify lashes can make up for your lost eyelashes.
At the same time, when Lashify appears all good, few customers have reported applying the lashes consumes a lot of time and effort.
Lashify has mixed reviews, and we think it is better if you try them out and see if they are suitable for you or not. We hope you had a good time reading this review. 
If you have anything to ask or share, please feel free to use the comment box. We promise to get back to you to the best of our knowledge.