Sick and tired of using mascara and extensions to make up for the loss of eyelash hair? We bet everyone is. Looking for a more permanent solution will help to bring more good than sorrow. Luckily, there are many options available in the market as eyelash enhancers. Out of them all, only Latisse is approved by the health department for its ultimate results.  But are you tired of reading too many Latisse reviews online since all the information is not available in one review? We hope to put an end to that worry.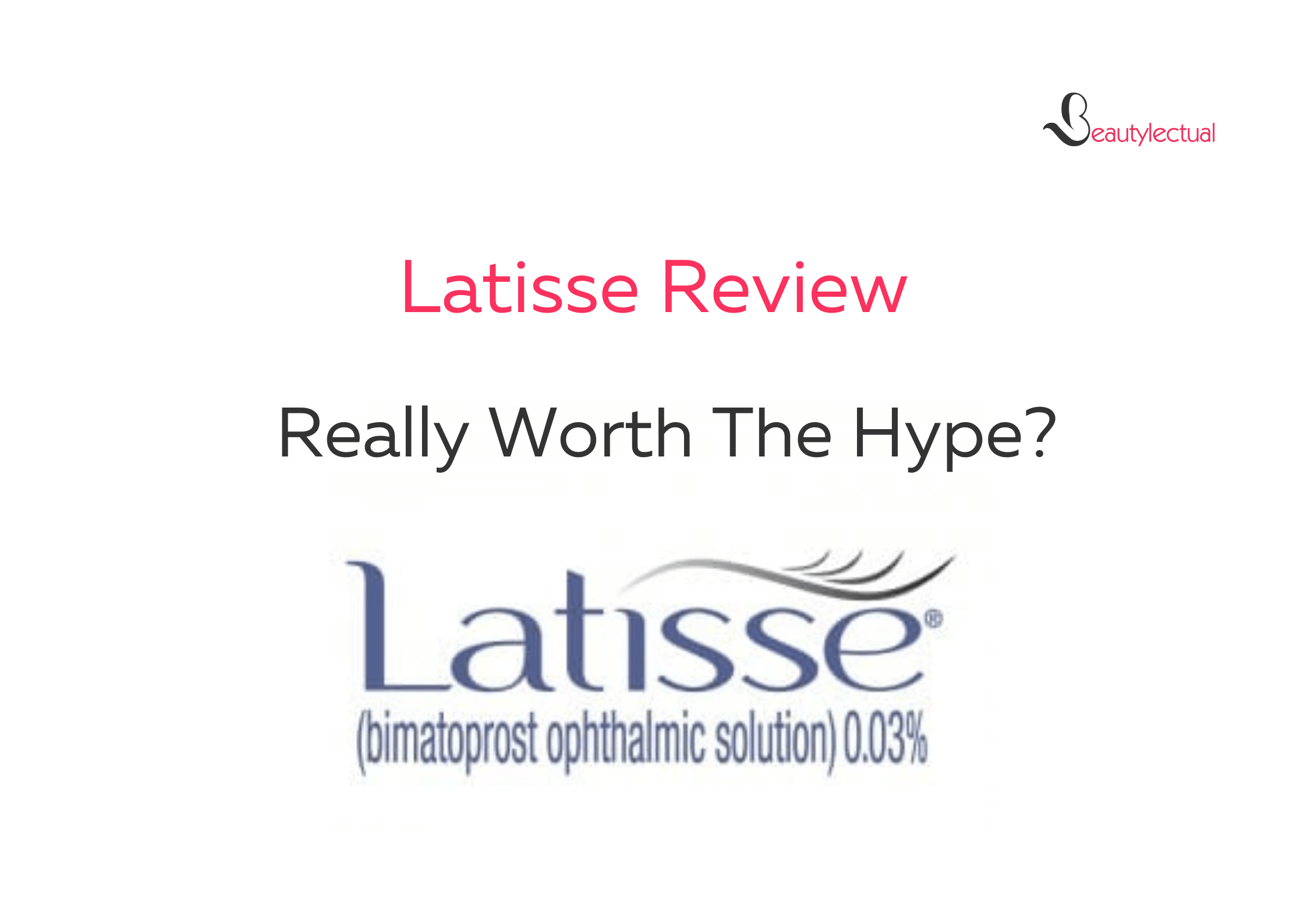 While every beauty product brings its unique features with it, it is vital to get an in-depth understanding of them before purchasing it. If you're wondering what Latisse can provide and why at times, it might be a concern for many users, we have put them all under one page.  After taking into consideration different factors surrounding the brand's hype, we aim at concluding whether the advertising stands justified or not.
You Might Like: Nulastin Reviews | True to Its Claims? (Guide 2021)
 Latisse Reviews | Is Latisse Worth It?
Latisse was founded in 2001 by Allergan. The initial purpose of this eyelash growth enhancer was to be an eye drop that helps to elevate intraocular pressure. Later on, users noticed that one of the side-effects of the eye drop was longer, thicker and darker lashes. Since then, this popular product has helped boost lashes and bring a natural, pleasing look to our faces.
Latisse professes to bring forward outstanding results. Lash growth takes time depending on the individual and could span anywhere between four weeks to up to sixteen weeks. The brand's formulation is advertised as an easy-to-apply product that should be used at night after cleansing the face and removing the make-up. The product comes with a single-use applicator making it feasible and stress-free. But does it bring about desired results as advertised? Is it a setback-free product? If not, then are those cons also its dealbreakers? The following should quench queries like this and many more.
What Are The Ingredients Used?
The philosophy behind choosing a beauty product that is efficient for its purpose can be understood by what elements are composed to make up the product. Latisse is formulated with active and inactive ingredients to enhance and darken eyelashes. Being the only FDA-approved remedy for lashes, it is crucial to understand what makes the product special. Let's have a deeper look at its elements:
Bimatoprost: As an active ingredient, bimatoprost helps with the growth of eyelashes. This component is similar to prostaglandin, which is a natural chemical found in the body. Bimatoprost works essentially to treat the development of less than average hair (hypotrichosis). All in all, this element works well to make lashes stronger, longer, and thicker. It is also helpful in treating glaucoma. 
Sodium Chloride: Sodium chloride, or common table salt, is quite beneficial in promoting the growth of eyelashes. As a salt, this component also works to maintain the fluid balance of the human body. Being a saline solution that is PH balanced, it aids in preparing the lashes for any beauty application. On the whole, Sodium chloride is beneficial for the eyes as it helps to reduce swelling of the cornea in specific eye conditions, which in turn helps reduce any irritation or discomfort caused.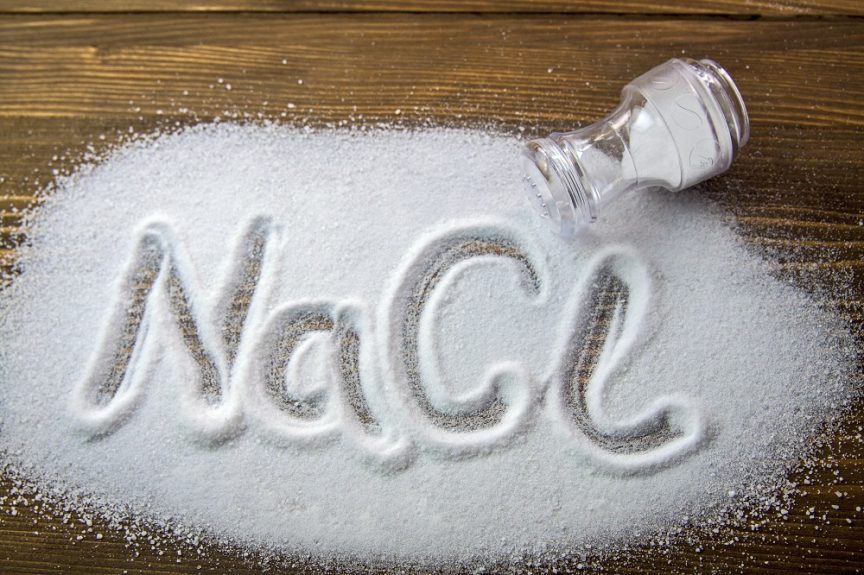 Benzalkonium Chloride: Benzalkonium chloride is easy to handle once dissolved in water. As an inactive component of Latisse eyelash growth enhancer, it is pretty effective in smaller concentrations. However, being toxic to the epithelial cells of the human eye, this element can give way to allergic reactions. 
Some of the other inactive ingredients used to make this product include sodium phosphate, citric acid, and dibasic. All of them play a crucial role in improving the growth of eyelashes.
Why Should You Buy Latisse?
Clinically Tested: Latisse is a clinically tested product, and the results show that the product works well to help increase the growth of eyelashes. After being examined in different clinical trials, Latisse has proved itself and confirmed the overall effects. It is also the only FDA-approved eyelash enhancer available currently. 
Effective Remedy: Once treatment begins with Latisse, progress can be noticed with time. Even though the process is slow and a bit time-consuming, it does give satisfactory results. To obtain maximum effectiveness, one should use Latisse regularly.  
Safety Is Guaranteed: A doctor's prescription is necessary in order to use Latisse. This, in turn, helps to ensure safety as it is applied under supervision. It helps to provide guidance and take consultation for the side effects if they appear. 
Perks
The only FDA-approved lash treatment product

Can be purchased and used only with a doctor's prescription

Grows longer, fuller, and thicker lashes
Drawbacks
Tested on animals; not cruelty-free

A dark line may appear on the eyelid after application

Some have reported side effects such as redness, infection, or inflammation

Takes a long time to work; may take upto 4 months

Not for pregnant or lactating mothers
Expensive
Latisse Side Effects
Like most beauty applicators, there remains a possibility of Latisse not suiting you well, which will give way to side effects. We have listed down the common side effects experienced by some of its users, which can help you identify a side effect signal if it happens to you too.
Eye Irritation, Itching, and Redness: If Latisse is not the ideal product for you, the most common side effects that you may notice are in the form of eye itching, irritation, and redness. It harms the eye leading it to become dry, and also gives way to a disturbing sensation.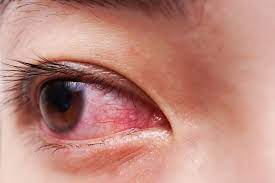 Hypersensitivity Reaction: Customers in the past have experienced hypersensitivity reactions after using Latisse. This is caused majorly due to the ingredients used to formulate the product. Another factor giving rise to this problem is that when purchasing anything online, it cannot be guaranteed if the product is expired or not, and we sometimes do not even double-check. Hence checking for the expiration date is highly recommended.
Hyperpigmentation– Even though a reversible process, skin darkening is possible if Latisse does not suit you. Hyperpigmentation, even though harmless, occurs beyond the area of application of Latisse. Despite being an uncommon side effect, it cannot be completely ruled out. 
While occasional side-effects are common, the company has strictly prohibited using this product by users who are pregnant or breastfeeding.
Latisse Before And After | Customer Insights
Latisse customer reviews show many users recommending the product. However, individual differences exist as the results vary for everyone. While many customers are satisfied with the overall goal of this eyelash enhancement, there are also Latisse reviews giving negative feedback by those who did not have a sound experience with the product. Let's have a look at some of the before and after results by some of its users.
Sharon says, " I have been searching for a good eyelash growth product since the past two three products I have used have not been helpful at all. After using Latisse for about three months now, I have started noticing a positive difference. The lash growth has not only enhanced but has also seemed so natural. My lashes are longer and thicker now, and I am so grateful. I am sure with continued use of this product; my lashes will grow longer. The results are indeed worth the wait and money!"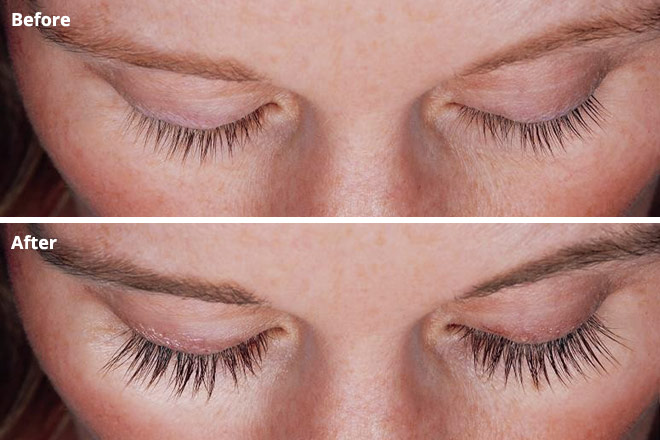 Jade remarked, "I have used Latisse for about two months, and my lashes before this product were not thick enough and didn't get noticed much as they have always been too thin. After Latisse, I do feel a little better about my lash growth. Even though it had not grown as much as I expected it to in two months, I could definitely notice a small difference and that counts! However, One week after using Latisse, I started experiencing a burning pain near my eyes. The irritation and redness near my eyes lasted for over seven weeks. But after that, the side-effects disappeared on their own, and the growth of my lashes also accelerated. I recommend this product to those with sensitive skin with caution ." 
Latisse For Eyebrows | How Does It Work?
If you're wondering if Latisse works for eyebrow growth, we hope to give you some clarity about that. Latisse, as mentioned before, is a prescribed medication for eyelash growth. However, the FDA has not approved the product as an eyebrow enhancer. The company is not keen to opt for FDA approval as it is a time-consuming and expensive procedure. Nevertheless, various studies have shown that the product is suitable even for eyebrow growth.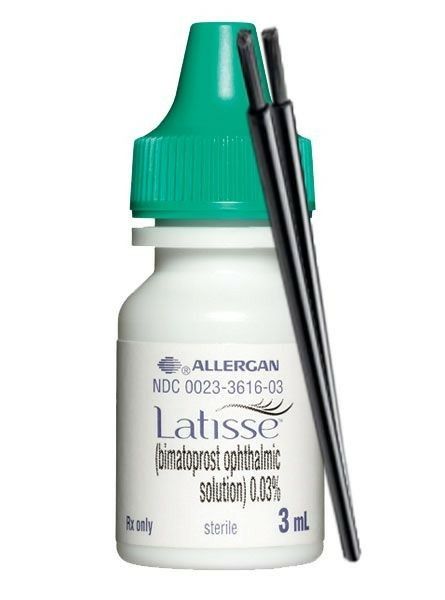 For instance, during a study published in 2016 conducted on individuals (both men and women) who were experiencing eyebrow hair loss, people were given either Latisse or a placebo for the next seven months. The results showed that the group who received Latisse experienced an increased eyebrow growth. Therefore, the active ingredient of Latisse, bimatoprost, can be held responsible for enhancing eyebrow growth, making it fuller and thicker. All in all, this product can be used to stimulate hair follicle growth in the brows.
Also read: Moxielash Reviews | The Ultimate Eyelash Solution? 
FAQs | Latisse Reviews
How Long Before You See Results With Latisse?
Latisse results do not start showing up immediately. It takes about three to four months of applying the product regularly to notice any stimulation in the eyelash growth. The key is to remain patient and keep using it regularly.
How Likely Is Latisse To Change Eye Color?
Latisse comes with the caution that it can lead to darkening of the iris, which, even though rare, can be permanent. Eye discoloration is riskier for those with light eyes or blue eyes. This is because of the active ingredient bimatoprost that gives way to this pigmentation.
Is Latisse Worth The Money?
Latisse is available in two different sizes- a 3ml and a 5ml bottle. Money is a factor you should consider before settling with this product as it is slightly expensive. Latisse can cost up to $120 per month for only 60 applications. It takes about three to four months to notice a difference in eyelash growth, making it an exorbitant product.
Is A Prescription Required For Latisse?
Yes. Latisse is safe and efficacious but is only available to users if a doctor prescribes it. This helps to ensure its proper application and treatment and, at the same time, restricts its users.
What Is the Best Alternative to Latisse?
If you are looking for an option other than Latisse, there are many available. A few eyelash growth enhancers that work well include LashFood, RevitaLash, and LashFood. These are non-prescription alternatives that bring forward satisfactory results.
See Also: Nulastin VS RevitaLash 2021 | Better Pick for You?
Cessation | Latisse Reviews
Latisse reviews have now reached the point of conclusion. To summarize, Latisse is an FDA-approved product that believes in giving longer and fuller lashes to its customers. Along with enhancing eyelashes, Latisse believes in making a difference that leaves an impact on all. The product works slowly but surely. Being a remedy that is used only once a doctor has prescribed it limits the users who can avail the product.
Just like other products, this one is also far from being perfect. Latisse can give way to harmful side effects, some of them being permanent. Even though it is clinically tested, it might not be the best fit for what you're looking for. But it does improve the condition of lashes over time. We hope to have answered most of your doubts through our bit on Latisse Reviews. However, if you still feel like there was something left unsaid, do drop a comment below, and we'll get back to you as quickly as possible.