When it comes to skincare, no amount of research is ever enough.
Finding the "apt" skincare regime is next to impossible, and when once found, we can not put that feeling into words.
In this complicated time, it is necessary to take proper care of our skin to keep it healthy in the long run.
And what's a better way to take care of the skin than to use a dermatologist-recommended skincare brand? Nothing, right?
Now that most of the brands are dermatologists- recommended, you are sure in a complicated position.
Maelove and Skinceuticals, two leading skincare brands, are giving each other a cutthroat competition; let's find out who is the winner in this unbiased overview of Maelove VS Skinceuticals.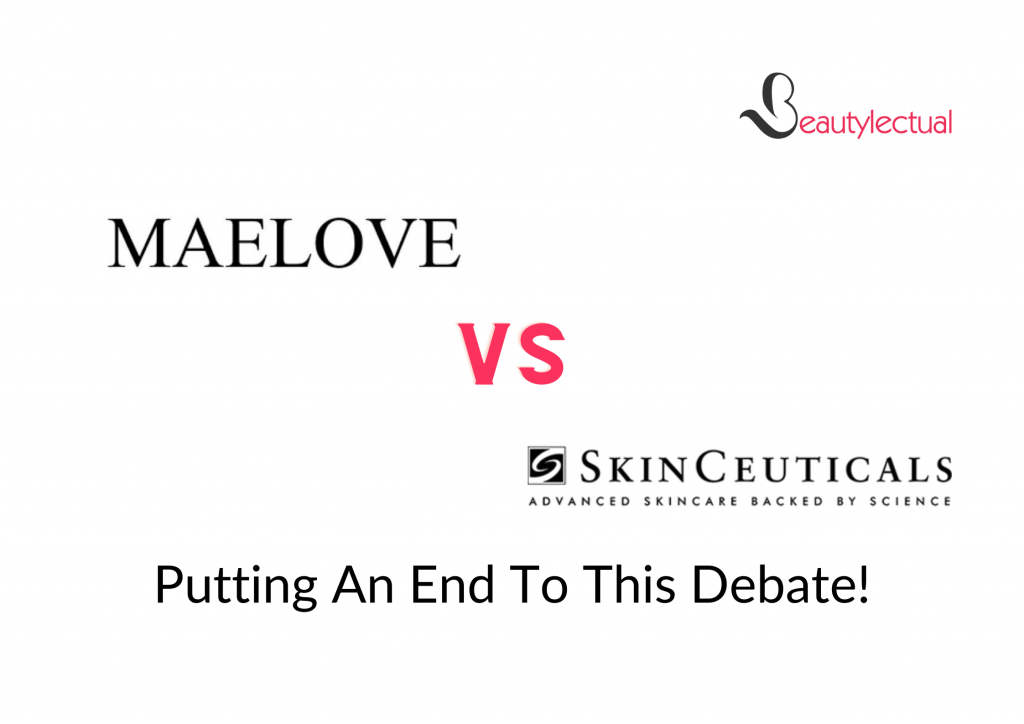 Maelove and SkinCeuticals are two well-known skincare brands with a considerable fan base.
When two popular brands compete, the confusion automatically becomes more.
This is why we are here, to ease your confusion.
The best way to get a clear winner between the two is to use the century-old method- comparison.
Let's find out which brands' qualities surpass the other by comparing them with each other.
See Also: Revitive Reviews | The Guarantee To Stay Ageless?
Maelove VS Skinceuticals | Finding The Winner
The Skincare regime is complicated; that's what Jackie Kim, the founder, and CEO of Maelove, wanted to solve.
Being a skincare fanatic, Kim was not happy with the 10 step beauty regime she was following.
According to her, low-budget ingredients were not effective; that's what motivated her to create her brand to make budget-friendly ingredients that are effective.
Maelove is a customer-friendly brand, and that brand places customer satisfaction above all.
After reading millions of online custom reviews, the brand knows what customers want and targets that specific need.
All the labs of MAelove are cGMP-certified and FDA-registered.
The skincare products of Maelove are backed by clinical trials, dermatologists, chemists, plastic surgeons, extensive research, and clean and transparent ingredients.
The packaging of Maelove is minimal, and with a clear ingredient list, the customers know what they are using.
The brand has a limited number of skincare products, but they are popular and featured in several popular magazines.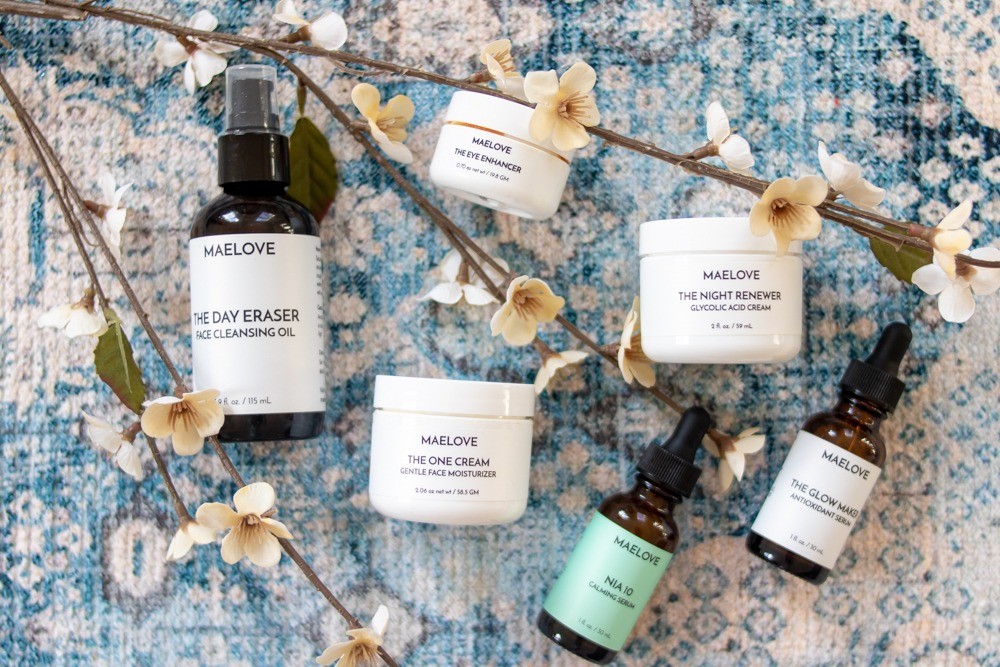 Meanwhile, through his breakthrough research, Dr. Sheldon R. Pinnell, an MD by profession, created a new skincare line in 1997 and named it SkinCeuticals.
SkinCeuticals is based on Dr. Pinnell's quest for creating an advanced skincare solution backed by the power of science.
SkinCeuticals provides scientifically proven results and uses ingredients only after they are approved after clinical trials.
The skincare line aims to improve skin health through research and innovations.
The medical-grade formulations use the power of various antioxidants to minimize skin damage and entirely heal the skin.
A thing unique about SkinCeuticals is that their product not only heals your skin and makes it healthy in the present but also protects your skin and keeps it protected in the long run.
SkinCeuticals are more famous for their potent serums doing crazy things in the beauty market.
SkinCeuticals Best Sellers
Who Has The Better Formulation?
Maelove
Maelove uses various ingredients in its formulations, but all of them are skin-friendly.
Maelove Glow Maker serum used by various Victoria's Secret models features a blend of antioxidants.
Vitamin C helps to brighten the skin and help deal with hyperpigmentation.
Vitamin C improves the skin's elasticity and provides complete hydration.
Vitamin E is well known for its moisturizing properties, and being a powerful antioxidant, it helps reduce UV damage on the skin.
It blocks harmful radiations from damaging the skin. 
Hyaluronic Acid is a potent moisturizer that is a supreme anti-aging ingredient.
It has intense hydrating abilities that trap moisture between the skin cells, preventing it from getting washed away.
It refreshes the complexion and makes the skin smooth.
It also smooths the appearance of wrinkles and fine lines.
Glycolic Acid is also used in some of Maelove's skincare products which helps to exfoliate the skin.
It removes the dead skin cells, which block the complexion and make the skin glow.
It helps to minimize the blemishes and refine the texture.
All the skincare products of Maelove are free of parabens, toxins, and cruelty-free, along with being vegan.
SkinCeuticals
On the other hand, SkinCeuticals' skincare products are made using medical-grade, premium ingredients.
Alpha-Tocopherol, the pure form of Vitamin E, is used in many SkinCeuticals products. Alpha-Tocopherol helps to neutralize free radicals that are harmful to the skin.
Along with this, it also moisturizes the skin to make it smooth and soft. Hyaluronic Acid is a common ingredient in SkinCeuticals.
Being a humectant provides excellent moisturization and visibly reduces the skin's rough patches. 
Hyaluronic Acid also has anti-aging benefits and decreases the appearance of wrinkles, fine lines, age spots, dark spots, acne scars, etc.
Ceramides are naturally present in the outer layer of our skin, and they play a vital role in maintaining the skin's lipid barrier. But, with age, they become weak; therefore, the topical use of Ceramides helps strengthen the skin's barrier and replenish its firmness.
Ferulic Acid is a powerful antioxidant that hosts Vitamin C and Vitamin C and is well known for its anti-aging benefits.
It provides oxidative protection to the skin. SkinCeuticals does not have any harmful ingredients for the skin's health, and all of its products are dermatologist-tested, meaning they are safe to use and formulated without harsh chemicals.
Weighing The Perks And Limitations
Maelove Pros
Cruelty, gluten, and paraben-free

Vegan

Backed by years of clinical research

Budget-friendly

Effective and harmless ingredients

Essential vitamins and minerals

Minimizes the appearance of wrinkles and fine lines

Prevents early signs of aging

Increases skin health

Rejuvenates the skin

Promotes collagen production and elasticity

Protects from harmful UVA and UVB rays

FDA-registered and GMP-certified 

100-day satisfaction policy
Maelove Cons
Limited number of products

Not easy to buy as the products are not sold everywhere
SkinCeuticals Pros
Wide range of products

Visible anti-aging benefits

Neutralizes free radicals

Recommended by dermatologists, plastic surgeons, etc

Formulated by a doctor

Advanced skincare backed by science

Formulated after years of clinical research

Optimizes skin health

Uses various antioxidants

30 days refund policy

Scientifically proven to provide effective results

Used by professionals
SkinCeuticals Cons
All the products of this brand are costly
Maelove And Skinceuticals Before And After | Customer Reviews
About Maeloev, Lisa says, "I have used three serums by Maelove, among them Glow Maker is my favorite pick. The serum has a perfect, lightweight consistency that instantly gets absorbed into the skin. I use the serum as a part of my night regimen, and when I wake up in the morning, my face glows. After using the serum, my skin has become more hydrated and supple. There is no trace of pigmentation on my face, and my skin tone is now even. I would recommend this amazing serum to everyone."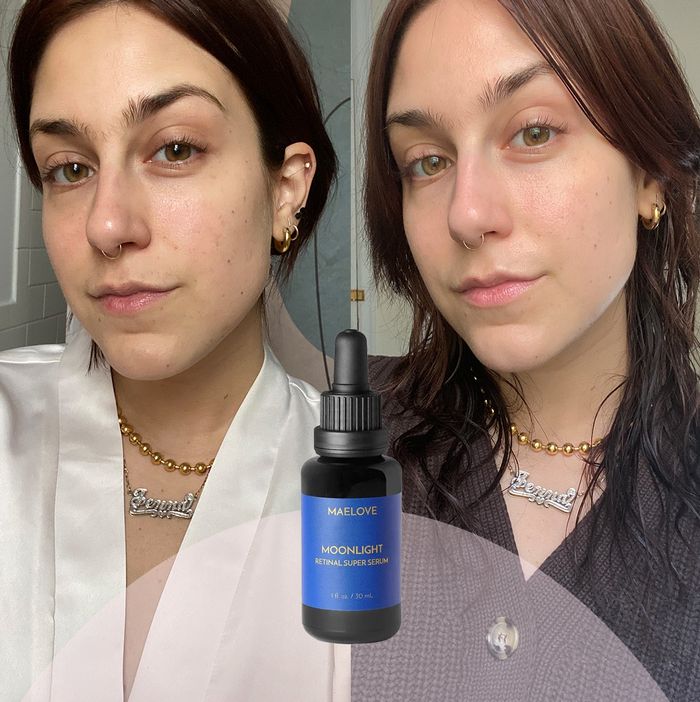 About Maelove, Kinsley says, "Maelove is a budget-friendly skincare brand that provides effective results. I admit with the limited number of products; not everyone prefers to use this brand. But, I am a fan of it. I have used quite a few products of the brand, and I have had no problem so far. I have a sensitive skin type, and most of the time, I end up having side effects. Luckily, with Maelove, I encountered no such problems."
About SkinCeuticals, Amy says, "I have used SkinCeuticals Vitamin C serum, and it is a good serum, at least better than other Vitamin C serums. After using the serum for three months, my skin tone became even, and my complexion is now brightened up. The serum has improved my wrinkles look and has never felt greasy on my oily skin type. Although the serum stings for sometime after applying, it is normal with every Vitamin C serum."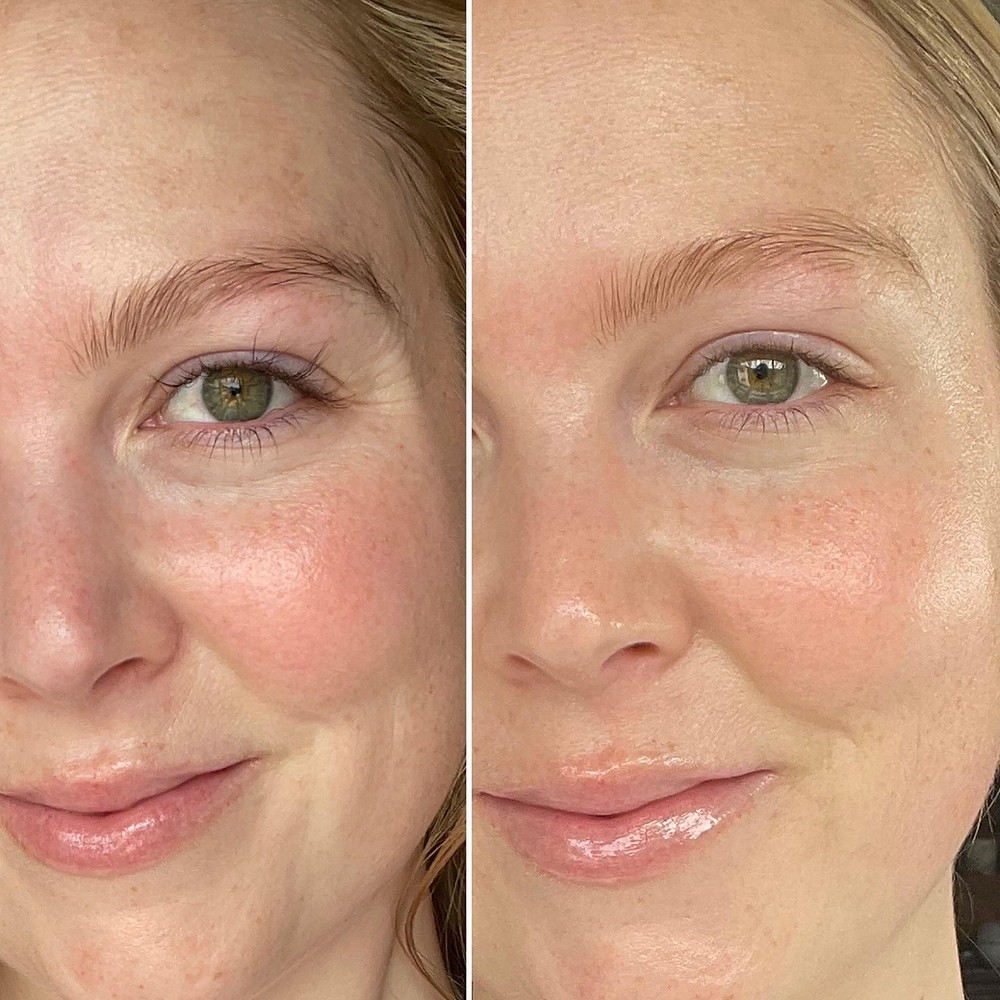 About SkinCeuticals, Hazel says, "I received a serum of SkinCeuticals as a thanksgiving gift from my sister-in-law. First of all, the serum is way too pricey, and I can never afford to buy it. However, the serum has made my face smooth, moisturized, and a lot more hydrated. Despite this, I am not a great fan of its smell. The serum does have a strong smell but dissipates quickly, but within that short period, I feel nauseated."
See Also: Cocokind Reviews | Guaranteed Results?
FAQs | Maelove VS Skinceuticals
Is Maelove dupe for Skinceuticals?
Maelove is a budget-friendly skincare brand with few serums almost identical to SkinCeuticals but only in formulation to a certain extent. Because of this, many people consider Maelove as the dupe of Skinceuticals but always remember that both may appear similar but are very different.
Is Maelove a clean brand?
Maelove, as a brand, believes in integrity and enhancing the skin's health.
All the products are free of parabens, sulfate, fragrances, chemicals, toxins, gluten, and animal testing. The ingredient list is transparent to let people know what they are using.
Is SkinCeuticals medical-grade?
SkinCeuticals was developed by an MD who is also a scientist. The brand emerged after the founder's 40 years of clinical research.
SkinCeuticals is an advanced skincare line fueled by the power of science. Most of its ingredients are medical-grade and beneficial for maintaining the skin's health?
Where can I buy Maelove and Skinceuticals skincare products?
Maelove is not readily available on many online platforms.
You can use the brand's official website to make your purchase. But remember, Maelove only ships inside the USA.
At the same time, Skinceuticals is easy to buy, and you can find its products on many e-commerce websites such as Amazon and the brand's official website.
You Might Like: Obagi VS Skinceuticals | The Real Winner Skincare Line?
Cessation | Maelove VS Skinceuticals
It's time to conclude the much interesting debate of Maelove VS Skinceuticals. As the comparison has come to an end, it's time to pick the better one.
In this debate, both the brands seem promising.
Our skin is a vital part of our body, and we should always cater to its need. Different skin types require different care, and we should always search for one absolute brand.
Maelove is a brand that prioritizes customers' needs. The brand formulates what its customers want.
Maelove believes that skincare is not a luxury, but everyone's right; therefore, its products are reasonably priced. All its products help to get better skin.
However, there are only a limited number of skincare products, and if you are looking for one absolute brand, this might not be your stop.
On the other hand, SkinCeuticals has a plethora of skincare products, ranching from serums, moisturizers to lip care.
SkinCeuticals believe in protecting, correcting, and preventing the skin from getting damaged. It is an advanced skincare line that is scientifically formulated.
The legacy of SkinCeuticals has been passed down to four generations, and they have over ten patented formulations.
All of its ingredients are clinically tested and are suitable for all skin types.
If you are looking for something that provides satisfying, effective, and quick results, you might want to try out SkinCeuticals.
With this, we come to the end of today's discussion, and it is on you to decide what is best for you.
We hope you found this unbiased review helpful, and if you have anything to ask, we are here to listen. Make sure to comment on your queries in the comment section, and we promise to get back to you as soon as possible.