We rarely leave our homes without makeup, yet only we know how difficult it is to remove it, right? Most cosmetics contain various greasy ingredients. It clogs your pores and contributes to the appearance of the much-dreaded acne and blackhead outbreaks the next day. That is why it is necessary to use a makeup remover before going to bed, followed by cleansing your face to allow your skin to breathe properly. Therefore, we present to you an unbiased report on Makeup Eraser Reviews.
When we sleep, our skin renews itself, and if we don't remove our makeup before sleeping, we prevent this from happening. As a result, our skin stops breathing, and its harmful symptoms emerge soon after. When makeup residue and the ingredients that make up your makeup are left on your skin for hours on end during the night, they can create various skin flaws. After a long day, a decent makeup remover that removes all your makeup is a quick method to wipe off all your makeup residue, grime, and oil.
 You Might Like: Nailboo Reviews | Salon Like Nails At Home?
Makeup Eraser Reviews
While making a decision to try something new will always make your head spin. A new and wide range of Makeup removers proving their appearance in the market every day is sure to confuse you on which one to choose. The myths revolving them must be busted. So let's help you out by presenting you reviews on three Makeup Removing Tools with the brands that make the best of them.
Makeup Eraser Cloth
The make-up remover is a silky, fleecy cloth made of ultra-soft polyester. The threads are roughly half a millimeter long and simply need to be soaked in warm water to efficiently remove makeup. All you have to do is massage it over your face in little circular motions and exfoliate with the other side. It's also ideal for sensitive skin because it doesn't irritate your skin in any way. Makeup removal clothes are your best bet. They are perfect since they provide thorough cleansing with only warm water. Now it's time to say goodbye to harsh makeup removing tools.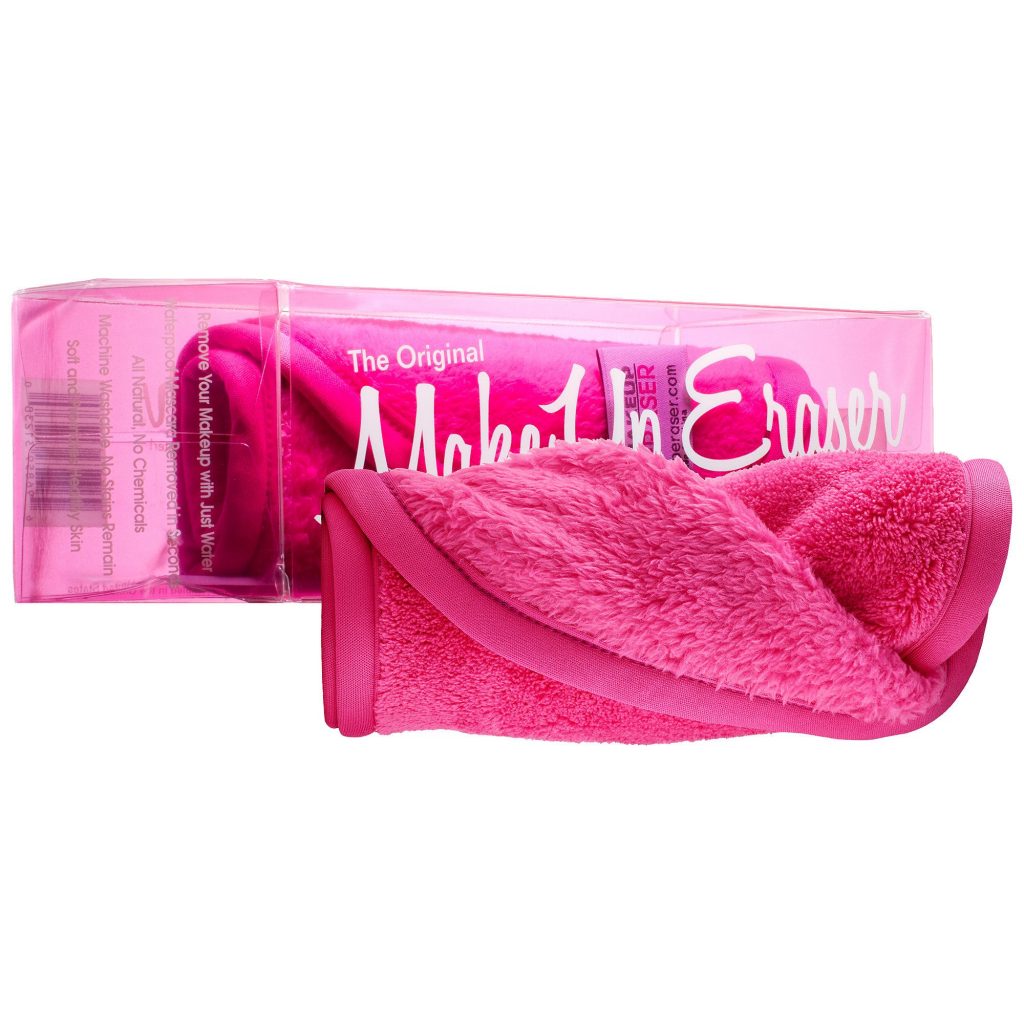 The Original Makeup Eraser, a patented makeup-removing cloth composed of antibacterial polyester, comes into play. To remove all face and eye makeup, simply add water—no wipes required. Makeup Eraser is made up of millions of microscopic hair-like strands that stand straight up and work together to reach and suck all makeup, debris, and oil out of each pore when wet. The brand claims its ultra-soft and 100% woven polyester-blend cloth removes stubborn makeup without leaving a residue, leaving you with a clean, healthy sensation. The fabric has two sides: one with short fibers and one with long fibers. Use the side with shorter strands to remove makeup from the face and eyes, and the side with longer fibers to exfoliate. 
Perks | Makeup Eraser Cloth
High-quality, proprietary polyester material

Reusable, machine-washable, and durable

All skin types can use it because it is hypoallergenic.

Cruelty-free 

Eliminates all types of makeup (even waterproof makeup).

Minimizes waste 

Exfoliates your skin 
The Original MakeUp Eraser, Erase All Makeup With Just Water, Including Waterproof Mascara, Eyeliner, Foundation, Lipstick, and More (Pink Mini)
2 in 1: Erase and Exfoliate - Use the short fiber side to erase makeup in gentle circular motions then flip to the long fiber side (side with tag) to exfoliate the skin. Continue in gentle circular motions for flawless skin
Bye Bye Makeup Wipes Forever: The Original MakeUp Eraser is a premium, patented, polyester cloth made up of millions of tiny hair-like fibers that work together to create a "suction" for all dirt, makeup, and oil in your pores
Our Mission: MakeUp Eraser is dedicated to creating the most sustainable makeup removal product in the world by using only the most accessible resource available: WATER. We truly believe we can eliminate the 3rd most wasteful product in the world: WIPES
How to Use A Makeup Eraser Cloth?
Makeup Eraser cloth is straightforward to use. However, there are a few things to bear in mind if you want it to be as successful as possible. Before using your Makeup Eraser towel for the first time, you must first wash it in the washing machine. Doing so will prevent makeup stains from setting in and stimulate the fibers responsible for effectively removing makeup.
Wash & Soak in warm water for a few minutes. The warmer and wetter the weather, the better!

To remove makeup, use the short fiber side in gentle circular movements.
For best outcomes, hang dry the cloth between usage and wash it in the washing machine one or two times each week. It's also safe to use with dryer sheets in the dryer.
Also read: SkinMedica Reviews | Merely A Luxury Skincare Brand?
Direct Customer Reviews | Makeup Eraser Cloth
This product is of incredible value. You can buy a makeup removal cloth that will last between three and five years for just a few dollars. It will undoubtedly save you a significant amount of money that would otherwise be spent on makeup wipes.
Jess says, "Never thought removing makeup can be so easy! I recommend all the pretty people out there to try this new and better version of makeup remover."
Hannah says, "Gently removes all my makeup. Fantastic product. Switch to this ASAP!"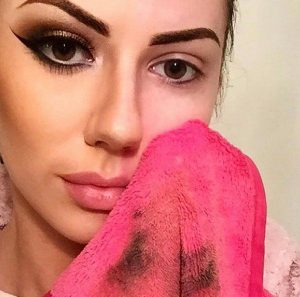 Jenna says,  "Removed my entire face makeup, including long-lasting lipstick. I also liked how it didn't smear lipstick or mascara all over my face, which sometimes happens with wipes."
Makeup Eraser Pen
Mascara smudges? Eyeliner isn't even? Who says there can't be space for error when it comes to applying makeup? Don't be concerned! Makeup mistakes can swiftly and easily be cleaned using makeup remover pens without removing the whole makeup. They are useful for retouching eyeliner, brow definition, mascara smudging, and lipstick bleeding. 
With the BYS Makeup Remover Pen, you can easily clean up makeup mistakes. This makeup remover pen allows you to quickly and easily erase remnants of makeup errors and extra linings around the eyes and lips. The pen's fine tip immediately erases smudges and smears with absolute accuracy and precision for a perfect finish, so you'll never have to worry about your makeup being destroyed. This makeup remover pen is simple to use and maintain, and it provides a quick and easy cure for your makeup—ideal for both makeup experts and beginners.
Perks | Makeup Eraser Pen
Compact and purse-friendly, it can be carried anywhere.

It l

eaves no waste and creates no mess.
Cost-effective
Easy to use
Effectively removes makeup
How to Use Makeup Eraser Pen?
To remove eye makeup or lipstick, swipe the tip over the skin.

To avoid makeup buildup, gently wipe the pen with a tissue after each use.
Customer Reviews| Makeup Eraser Pen
Now, you don't have to worry about your uneven eyeliner, smudged mascara, or lipstick bleedings, this makeup eraser pen can fix all your mess. A Makeup eraser pen can clean your mess without affecting your whole makeup. People who use it are loving the results. With a 4.7/5 rating on Amazon, this might be the ideal pick for you. Take a look at some buyer's reviews below.
Carol says, "Started using this product a few days ago and loving it! Already thrown my wipes down the dustbin. Ladies, don't do it the hard way do it the smart way." 
Lisa says, "You won't regret buying it. So happy with this product. Your makeup kit is incomplete without this convenient yet super-effective eraser." 
Makeup Eraser Puff
Makeup eraser puffs are tiny round sponges that can remove all of your makeup (with no effort) with only a few drops of water. They are much less complicated than makeup remover wipes that need a lot of energy and damages the skin. They are also easier to carry than much larger makeup remover wipes.
The Coshine Makeup Removal Cookie Puff, Face Eraser Removing Cleansing Puff, removes all makeup with just water. It removes all makeup, including waterproof mascara, oils, and everyday impurities, and can also be used more than 200 times after washing. It is made up of soft microfiber material that is mild enough for even the most delicate skin. It has a handy hanging loop for quick hanging and drying in the shower.
Coshine Makeup Removal Cookie Puff, Face Eraser Removing Cleaning Puff (1piece)
❤CREATIVE DESIGN: The Coshine makeup removal cookie puff can REMOVES 100% OF MAKEUP USING ONLY WATER.
❤MATERIAL: Soft MICROFIBER material is gentle enough to for the most sensitive skin & Rosacea.
❤SIZE: Round shape for 12cm*12cm*1.8cm(4.7*4.7*0.7inch). It includes convenient hanging loop for easy hanging and drying in the shower.
Perks | Makeup Eraser Puff
Made up of skin-friendly material (like cotton)

Helps remove your makeup effectively

Removes oil as well as dirt trapped in pores

Cost-effective

Extremely easy to carry
How to use Makeup Eraser Puff?
Soak the puff in clean water for 5-10 seconds before applying it to the area where makeup has to be removed.

Wipe the makeup off many times.

After cleaning, thoroughly cleanse the skin.
Makeup Eraser Puff | Customer Reviews
Makeup Eraser Puffs seem to be the new trend now. People are loving these new hassle-free alternatives to other makeup removing equipment.
Olivia says, "Switching over to this cute little eraser puff was the best decision. It is not harsh at all and leaves my skin baby soft! I love this piece. I am not at all sorry to bid adieu to those age old wipes!"
Selen says, "I am always afraid to try anything new. But when I tried this new way of cleaning up my make up, it felt so damn nice. The only setback is you, don't get a lot of variety. But if you wish to change the age old method of removing your makeup my suggestion would be to choose this over other alternatives"
FAQs | Makeup Remover Reviews
What Do Makeup Remover Pens Exactly Do?
The precise tip improves the sharpness of eyeliner, brow definition, eyeliner smudging, and lipstick bleeding.
What Are the Advantages of Makeup Eraser Puffs?
A reusable, microfiber face puff that works with your cleanser to remove dirt, excess oils, debris, and residual makeup off your skin. Soft, microfiber material softly cleanses the skin.
Is Your Makeup Remover Good for Your Skin?
Yes! Because they don't use harsh chemicals, Makeup Eraser is suitable for all skin types. There is no need for rubbing or straining. Dermatologist recommended.
Closure | Makeup Eraser Reviews
Removing makeup before bed is must to let your skin rejuvenate overnight.  You should also have the best makeup eraser equipment to fully remove your makeup as it eliminates not only cosmetics but also the day's residues of pollutants, impurities, dirt, and excess oils. We believe you now have all the information required to make a better decision.
Hope our bit on Makeup Eraser Reviews helps break the stereotype and make use of better and safer alternatives. If you have any further queries, feel free to utilize the comment section below. We would love to hear from you.