It's only when the ax falls to time that we realize what's going on around us. Your soul is the true reflection of your beauty, your eyes tell the tales of your life, and your voice conveys the state of your mind. Using alternative means to enhance these qualities is not wrong as one might think. Makeup is a way of expressing yourself through art. Like they say, fake it till you make it. Masquerade your insecurities and anxiety through makeup and strut your way through life. In this article, we'll be talking about the Mented Cosmetics reviews and their validity. It's crucial to know whether they are genuine or just a part of a PR stunt. So, let's get down and find the truth!
Women have been using makeup in their daily life since ancient times. Women of Greece still use handmade charcoal pastes as eyeliners and eyeshadows. We even hear that Cleopatra used milk for bathing and cleansing herself, and that's been an inspiration for many milk-based beauty products. The process mentioned above is beneficial for whitening and moisturizing your skin.
The goodness of natural soil and clay was recognized by ancestors ages ago, and we've managed to bring them into actuation once again. In this article, we'll be going through the products crafted by Mented Cosmetics, their usage of natural ingredients, pros, cons, FAQs, and customer reviews. So, stay tuned!
You Might Also Like: Beverly Hills Wrinkle Filler Reviews | Erase Wrinkles Instantly?
Mented Cosmetics Reviews | Is It All About Pigmented Products?
The brand creators, KJ Miller and Amanda Johnson started this black-owned with the passion for practicing inclusivity of all skin shades in beauty products. They had struggled to find the right products for themselves ever since they were beginning to grow up. Their initiative gave women of color a chance to feel beautiful using affordable makeup too. They don't need to scrounge beauty stores to find shades that are close to theirs'. They can now select their shades of foundations or concealers through a quiz system deployed on the Mented Cosmetics website. The customers will get the best product suggestions based on the results that they can purchase.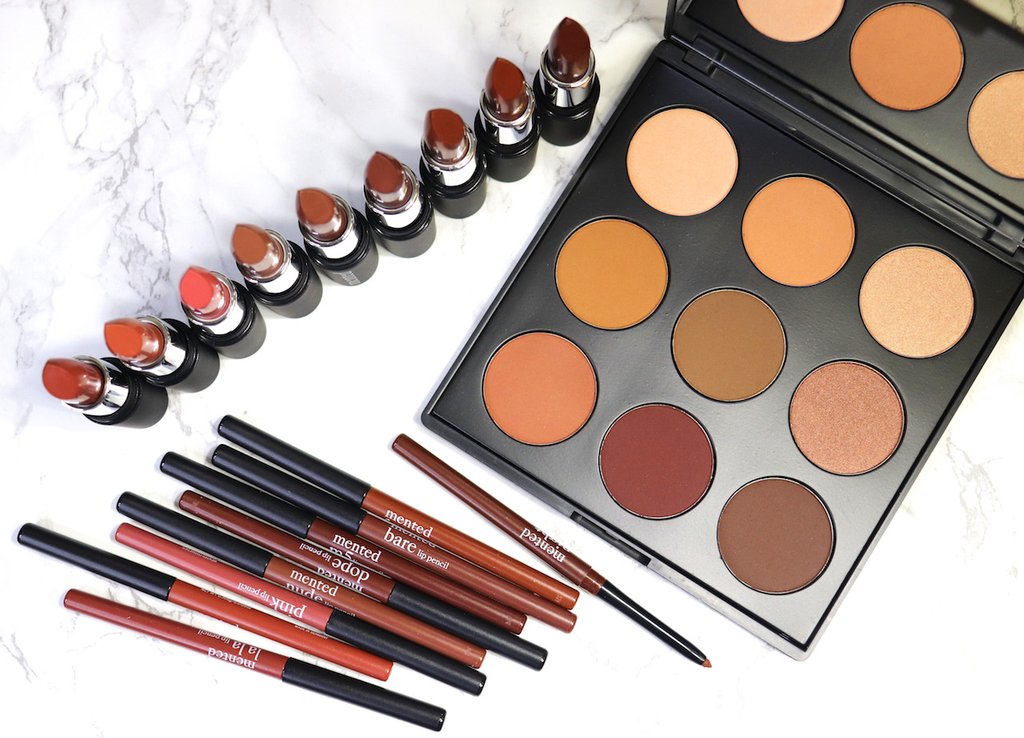 The company already got approved by the FDA, which means they are all about cruelty-free and healthy production protocols. They also have blogs and videos on their website where the top beauty influencers of the decade discuss their perspectives and stories about beauty. Their regular giveaways have been the best market strategy as this has brought in a lot of customers for them. The cosmetics market size in 2021 has seen a rise and is expected to continue to grow with a robust CAGR of 7% as per the forecast period.
Mented Cosmetics Reviews | The Product Game
The tagline of the brand is "Pigment Is Our Passion." This should be enough to tell you their primary focus. All products undergo thorough checks and alterations to fit everyone's needs to stand true to their oath. They have a wide range of skin shades for each of their products. That being said, their products include lip liners, lip balms, and lipsticks under lip care. They also have foundations, concealers, setting powders, eye makeup accessories, brow liners, and makeup brushes. Moreover, nail technology products from Mented Cosmetics have been making their way up to the top. Let's have a closer look at some of these categories.
Popular Mented Cosmetics Products
Mented Cosmetics Lip Gloss
If you want to get the hydration of lip balms with a slight tint similar to lipstick, the perfect middle ground is lip gloss. It adds an oomph to your overall makeup look. Your lips look fresh and free of any sharp cracks. Most lip glosses come with lip-plumping actives, which can stimulate them and cause them to enlarge a bit. The pout is something we're all looking for, and you get exactly that! It comes in a lot of pigments too. The sheer formula reflects the light and highlights specific features of your mouth region. You can wear up to 3 coats of it for a darker look.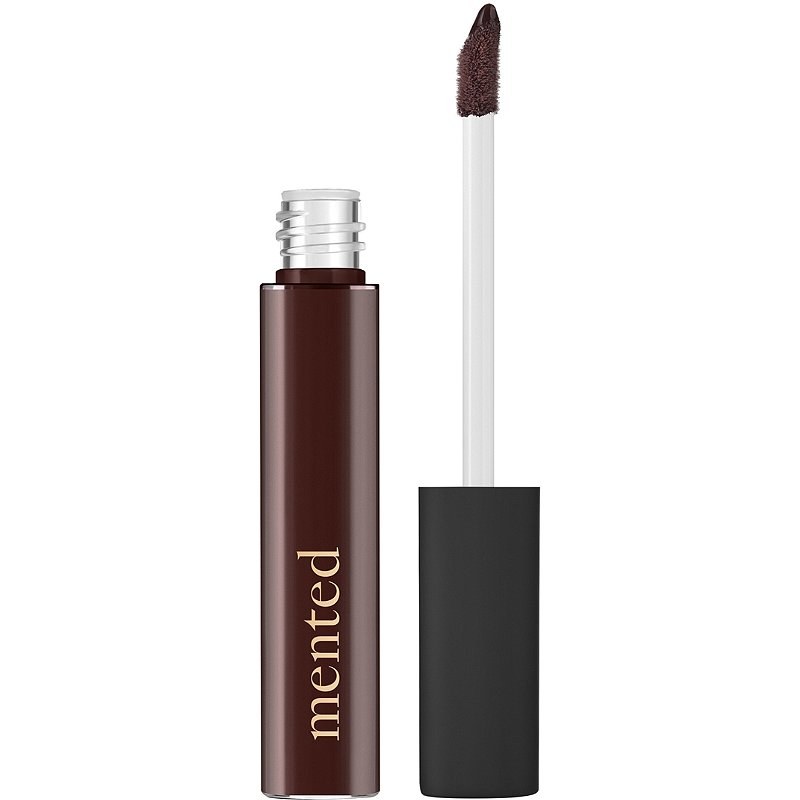 You can find a gloss for all hues and add warmness to the face. Ethylhexyl palmitate, which is derived naturally from palm oil, is a substitute for silicone. Castor Seed Oil comprises elements of ricinoleic acid, which is a good humectant. This reduces the water loss from the lips. However, it is a laxative too, which, when ingested, can cause diarrhea. Moreover, ingredients like Isopropyl Myristate can cause severe irritation if they come in contact with the skin.
Mented Cosmetics | Brown Nude Lip Gloss, Baby Brown | Vegan, Paraben-Free, Cruelty-Free Gloss Topper | Long Lasting and Moisturizing Lipgloss
DARK BROWN SHADE - Baby Brown lip gloss is the bold, elegant hue you've been waiting for. This shiny lip gloss gives your lips the most lustrous, earthy shine without looking tacky. Perfect for online meetings, selfies, facetimes, and intimate gatherings!
MADE FROM SAFE INGREDIENTS - The products you apply on your face have a direct impact on your skin so it's important to check the ingredients. Our Baby Brown lip gloss is vegan, and paraben-free. This means that you are safe from harmful synthetic ingredients and makeup preservatives.
CRUELTY-FREE LIP GLOSS - Going cruelty-free is better for you and for the planet. Our lip gloss did not undergo animal testing. This is not only good for the animals but also for your overall health. Support an amazing ethical cause by purchasing cruelty-free products like Mented Cosmetics.
Perks of using Mente Cosmetics Lip Gloss
Available in six shades, from mauves to crans

All of the glosses are vegan and cruelty-free

You can wear it over matte lipsticks or on its own

Hydrating benefits
Peeves of using this Lip Gloss
Contains a few borderline toxic ingredients
Mented Cosmetics Liquid Lipstick
Liquid lipsticks have the sheen and shine of lipgloss with the intense pigmentation seen in lip tints or lipsticks. Applying loose powder over the topcoat can make it look matte in texture. So, you get two goals in one shot. Moreover, the brush has a hypo-absorbents to ensure that the perfect amount of product is collected each time. The opacity achieved by one swipe with the Mented Cosmetics Liquid Lipstick is pretty high on the scale of judgment. The buildable formula allows you to use this as a cheek tint too. However, since it's supposed to stay on for the entire day, it may get a little drying.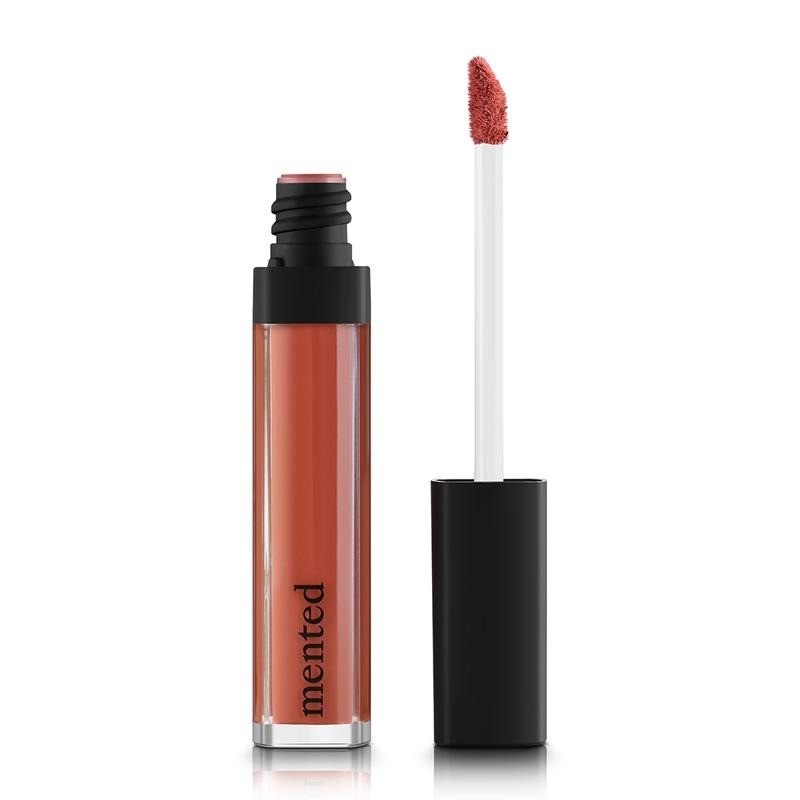 Rice Bran Wax is used as a thickener. It also protects the product from undergoing molding and also provides texture and strength to it. Sweet Almond Oil can essentially exfoliate the lips and reveal a softer and lighter pigmented exterior. This way, you can get rid of chapped lips too. Kaolin, the cosmetic clay, maintains the lip cells' natural pH levels. However, it does contain elements like Titanium Dioxide and Silica Silylate.
As per these details, we know that the product has excellent moisturization and sealant components embedded in the formula. Additionally, it also has some ingredients which may not be suitable for everyone.
Pros of using the Mented Cosmetics Liquid Lipstick
Five shades for semi-dark to dark skin tone ranging from muted purple-brown to deep crimson

Base formula with lip-lightening properties

Hydrates lips for 8 hours and lasts for a whole day
Cons of using this product
Contains Silica which may cause some health issues in older people
You Might Also Like: Cargo Cosmetics Reviews | Worth Your Money?
Skin by Mented Duo
A good skin-finish foundation should be able to cover up the blemishes and other hyperpigmentation marks without looking too cakey. The Mented Duo Skin Foundation can rehydrate the skin and blur the fine lines and wrinkles. It provides different types of coverages like sheer, full, medium, and buildable. Moreover, you get to choose between the varied types of finishes as well. You can opt for a natural, matte, or dewy finish. Using this foundation, you can mix and match these choices and create new fun looks!
The foundation comes up with a sleek fashioned makeup brush. The silky, smooth synthetic fibers of the makeup brush can gather a lot more product and not require a second take. The meeting makes sure that the product gets deep into the skin and does not miss any spots. Aloe Barbadensis Leaf Extract can add moisture to the skin and calm down any inflammation. Moreover, Sodium Hyaluronate increases blood circulation and also regulates the moisture cycle of the skin.
As per our research, the inclusion of these ingredients makes the moisturization properties of the skin increase by three levels. Therefore, this product scores an eight out of ten in terms of ingredient choices.
Why may this product be the one for you?
Available in 16 shades of chocolate skin tones

Adequately curated skin analysis quiz established for each foundation to help you find your shade

Ssuper-hydrating base gets rid of blemishes

Gets rid of fine lines 
Why must you avoid this foundation?
May clog your pores and worsen the skin, if not removed properly
Artificial fragrance
Mented Cosmetics Reviews | Before And After
Madeline Steven Walters notes, "I was ten years old when I first discovered my mother's makeup stash. She was the perfect shade of champagne rose, and every makeup product had something for her. Mom was the perfect caucasian girl. She always looked magnificent when the light bounced off of her peach-hued foundation. I look exactly like her, and I love that. However, as a child born to biracial parents, my skin color was different from hers. Her makeup would look too light for me, and I would look completely different from her. I was 19 when I finally found Mented Cosmetics, and now, I have everything I need for makeup. My mom and I now go out every other weekend wearing our best outfits and best makeup. Thank you, Mented Cosmetics, for making me feel confident and beautiful!"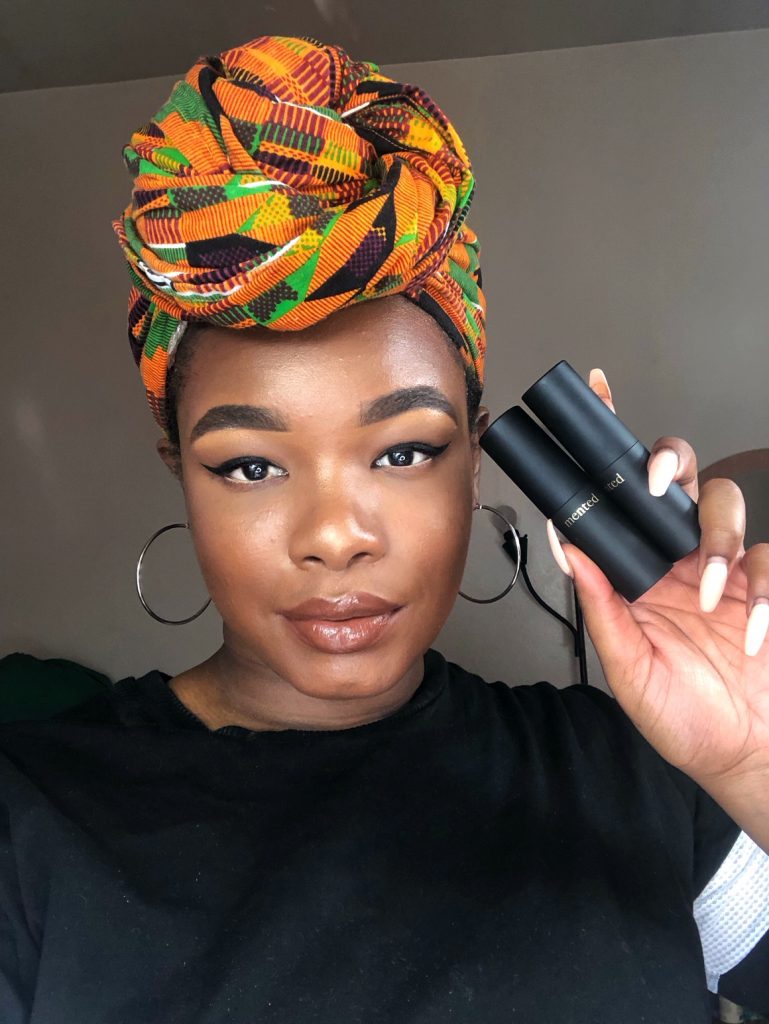 Maria Cole of Ohio State University says, "My sister is a budding makeup artist, and she's always experimenting with new things. Her biggest concern was the lack of representation in most beauty brands. With Mented Cosmetics, she could deliver better results for all her customers. The chocolate browns and the scented mauves are all she needed for the girls with darker skin tones. Their products also have outstanding discounts, and the quizzes to find your shades are a rare commodity. I hope more such black-owned businesses bring about a bigger change in the world."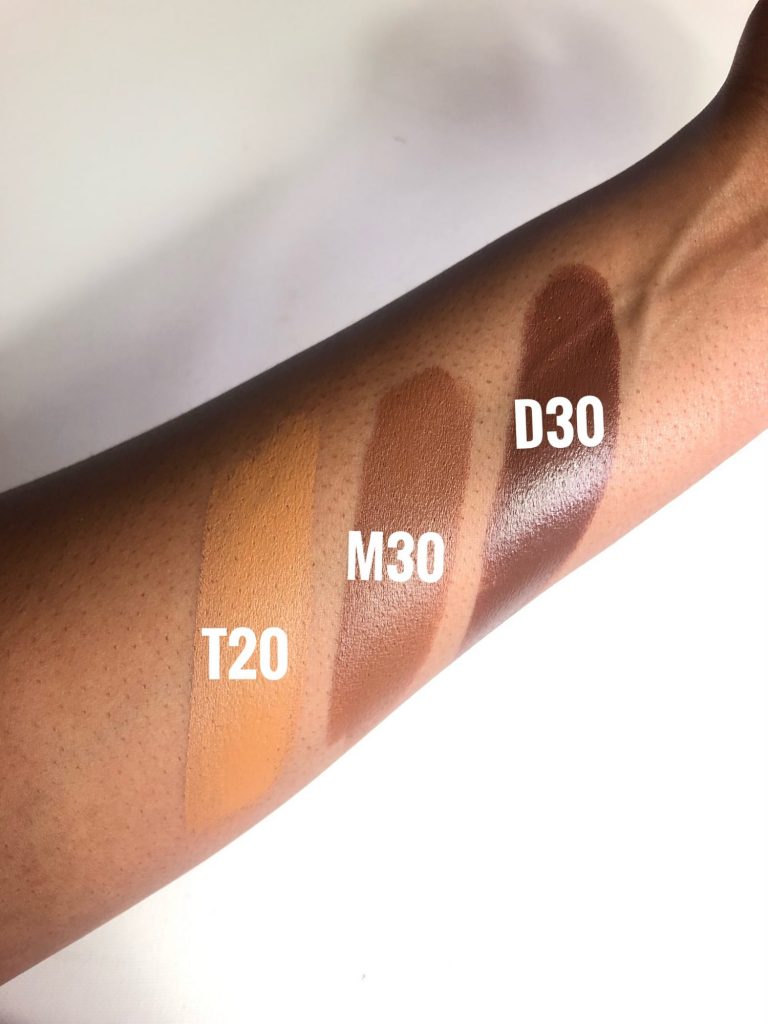 FAQs | Mented Cosmetics Reviews
Is Mented Cosmetics Black-owned?
Mented Cosmetics was started by KJ Miller and Amanda Johnson, two black women who graduated from Harvard Business School. They started this homegrown institution to cut down the lack of representation of darker skin tones in the beauty world.
Is Mented Cosmetics Safe?
Mented Cosmetics is all about cruelty-free and paraben-free productions. Since the world is set towards attaining veganism in all forms, the brand does its part by involving it during the development process.
Is Mented Foundation Full Coverage?
All the foundations from Mented Cosmetics have different levels of coverage available. They go from sheer to medium to full coverage under many skin tone categories.
See Also: Beanstalk Hair Growth Reviews | An Impartial Report!
Closure | Mented Cosmetics

 

Reviews
Collating the most necessary details and quotes from the best Mented Cosmetics reviews, we conclude that the brand does encourage the inclusivity of all races. It has managed to bridge the gap in terms of diversity in the makeup industry. There are many options under each category of products which makes it accessible to people of different backgrounds. While a significant portion of the ingredients bases on natural components, there are a few pullbacks too. Some of the chemical ingredients may cause minor health issues in rare cases. Overall, we rate it a nine out of 10 on our beauty scale. However, we recommend you consult a dermatologist to find your skin's health as it's not advised to use a few makeup products when you have skin disorders. If you are free of any such troubles, you must check Mented Cosmetics out!
Profound research helps you make the right choice, and we hope to help you in the same. Moreover, if you have any queries or suggestions, do not hesitate to write to us in the comment section. We'll be waiting in the wings for your responses!