Everyone has one desire in common, to look forever young and healthy. We can't avoid aging, but that never stops us from searching for ways to keep us young. That's where supplements come in.
In today's world, anything is possible; you can age gracefully while not worrying about gray hair, wrinkles, or marks. One of the supplements which can help you achieve your youth goals is Miami MD Supplements. 
Let us reveal honest Miami MD supplement reviews and what to expect from them.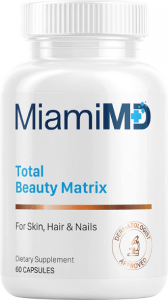 Dr. Jegasothy, an associate professor of Dermatology, was inspired to create a painless solution for women who wanted firmer, youthful, non-surgical procedures to look young and have healthy skin.
The first signs of aging occur on our skin, followed by nails and hair. Miami, MD Total Beauty Matrix supplements, are sold as dietary supplements which promote youthful skin by fighting the signs of aging, and dermatologists approve the product. 
Our nails begin to break as we age, hair starts to get thin, and skin loses elasticity. Miami MD Total Beauty Matrix is a combination of different ingredients that helps to minimize signs of aging and make nails and hair stronger.
Product description 
Miami Total Beauty Matrix Supplements retail for $69.00

Size 30ml

Does 15mg/ml

Lab-tested product

Vegan and cruelty-free

Fragrance-free

BHA free
How to use Miami MD Supplements 
Miami MD supplements consist of 60 capsules in each bottle. Simply take two capsules in the morning after breakfast, once a day. Use consistently for a month to see the results on your skin. 
What are the ingredients in Miami MD Supplements?
Hydrolyzed Collagen Peptides

:

It's a collagen protein that helps the skin look fresh and firm. They may contribute to wrinkles, decreased skin elasticity, and the development of hair and nails. 

Saw Palmetto

:

It is a plant-based ingredient that blocks the activity of Dihydrotestosterone (DHT), a hormone that leads to hair loss and thinning. It also improves estrogen levels in the body along with a collagen booster.

Vitamin C

:

When we talk about skin, Vitamin C is an essential ingredient that needs to be included. It has a vital role: in improving skin texture, removing dullness, hyperpigmentation, and even skin complexion.

 

Biotin

:

Biotin, primarily known as B7, is essential for regulating blood sugar levels and promoting healthy skin, hair and nails. Biotin stimulates Keratin production in our body, making our hair and nails strong. 
Pros and cons of Miami MD Supplements 
| | |
| --- | --- |
| Pros | Cons |
| It helps with wrinkles and fine lines | The product can have some side effects like nausea.  |
| Helps with thinning and grey hair  | Expensive |
| Can restore broke or weak nails | Can make you sleepy  |
| Restore elasticity in skin  | Due to the ingredient Saw Palmetto, it is not safe for pregnant and nursing mothers. |
| Slow down aging signs | |
Miami Total Beauty Matrix Reviews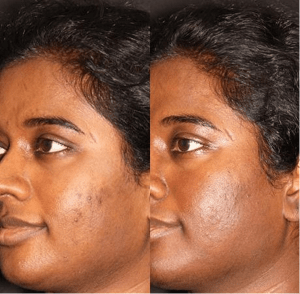 I have now been on the vitamins for 2 months first thing I noticed I haven't seen in years is my nail bed is smooth again I used to have corrugated ridge finger nails they look like they did now when I was younger I feel healthier my hair feels great and my skin is starting to look better on my face and neck I am so happy I purchase Miami MD. I totally recommend.
I'm on my first bottle and what I have noticed the most is how hard my nails are.  They are not paper thin and constantly break like they used to.  For those reasons alone this product is worth purchasing!
Bought this product because my hair and nails were not growing . I have almost used up the entire bottle but haven't seen any difference.

I am doing many things to help make my hair grow so I can't say if this is helping with that.  The one thing I have NEVER had before is fingernails. I have tried many things throughout the years with no results.  After taking Total Beauty Matrix  i have stronger fingernails that can open a drink can.   I have also received complements on my skin.  I will keep taking this as long as it keeps working !