Are you searching for honest Mielle Hair Products reviews online? If you are contemplating whether the brand is genuine or not, don't worry, you will have the answer when you finish reading this review.
Haircare is essential and should be incorporated into the daily routine because bad hair equals having an entire day ruined with an irritable mood. Regular washing of hair does not simply account for hair care; one needs to use appropriate products which target the area of concern. It is vital to make sure that the hair care products are suitable and apt. Mielle is a haircare brand that claims to be just the right option for you. But is it really believable? Let's find out.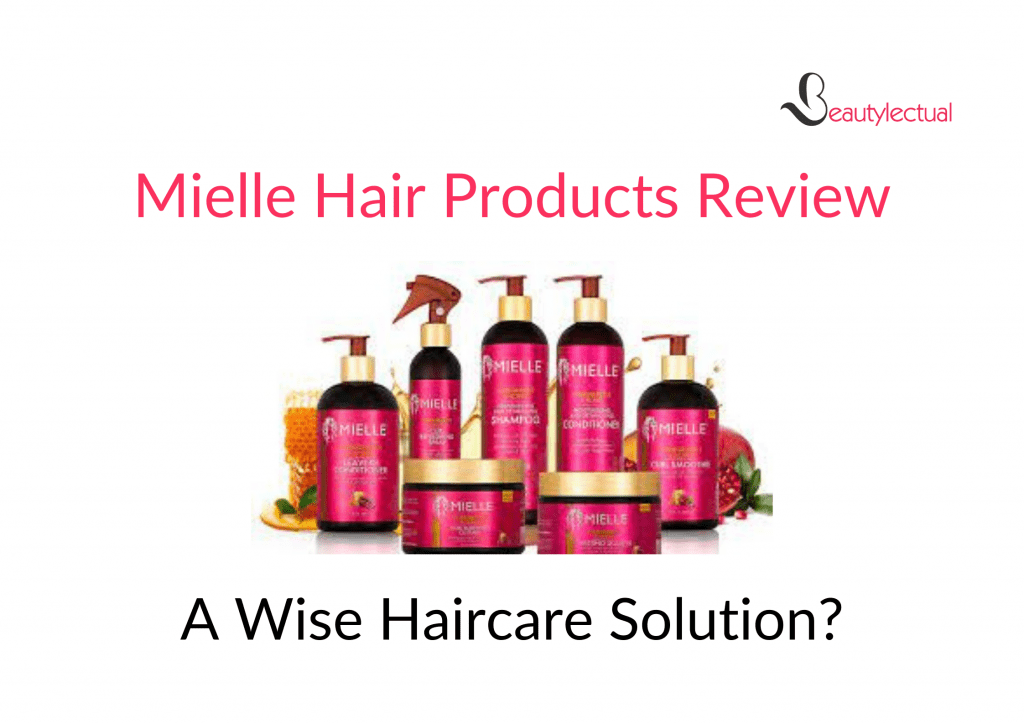 Hair products are not only limited to shampoos or conditioners but also include hair oil, hair serum, hair mask, and hair vitamins. Using just a shampoo won't suffice. It is also essential to use other hair betterment solutions, especially those that shun sulfate while manufacturing, to save the hair from further damage. Different hair types require different treatments. Therefore, it is necessary to use such a product that is safe and caters to diverse needs. Is Mielle a brand that fits this criterion? Let's find out.
You Might Also Like: Vegamour Reviews | Natural Solution To The Rescue?
Mielle Hair Products Reviews | Hair Care Brand With Best Potential?
Launched in 2014, Mielle Organics is owned by Monique Rodriguez. Within seven years, the brand has grown into a recognized, global company, gathering praises from all around. Mielle Organics, just as its name suggests, uses organic ingredients in its formulation to create compelling products and give way to the most negligible side effects possible. The company uses a unique blend of herbs, amino acids, and minerals to promote healthy hair growth.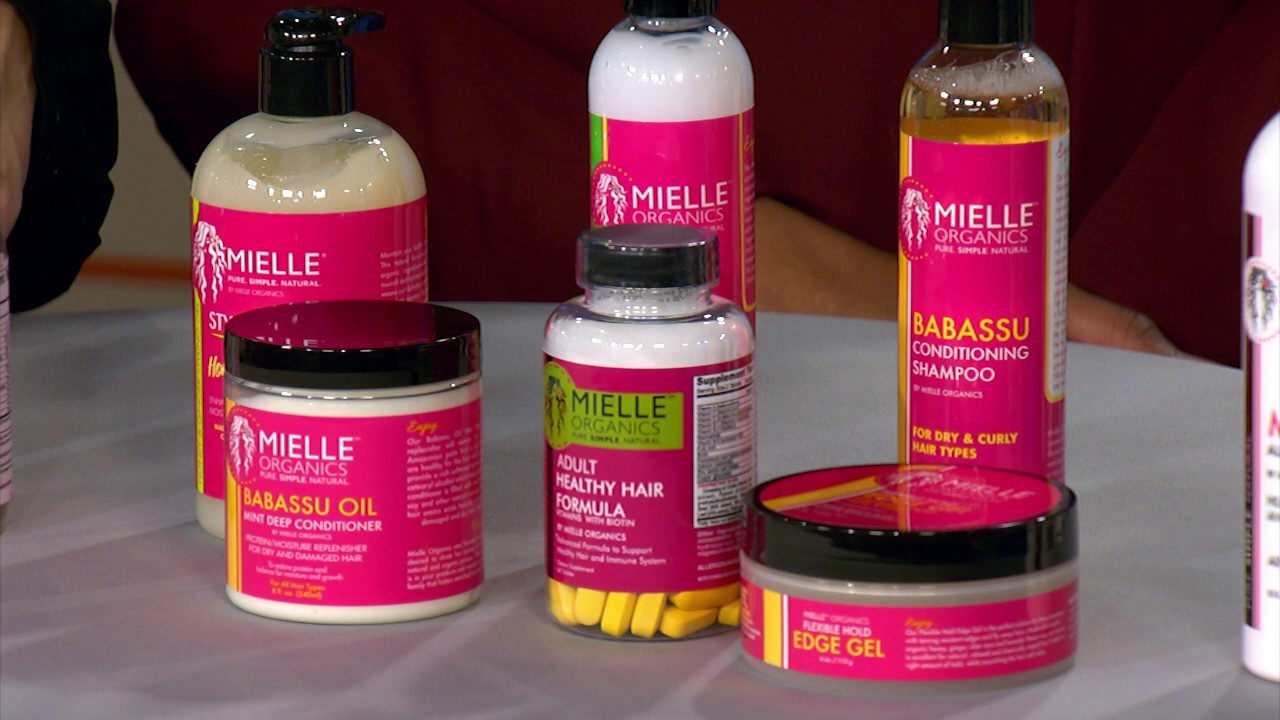 Mielle claims to have advanced formulated products for every hair type. The hair care products save the hair strands from getting damaged, prevent tangles, split ends, and minimize damages caused by hair styling tools. It has a wide range of unique formulations like rice water, rosemary mint, avocado, pomegranate, and honey. No matter if you have wavy, curly, Mielle checks every box. However, most of the Mielle hair products are majorly oriented towards curly hair types.
Best Mielle Hair Products Review
Mielle Organics has a wide range of products for many hair concerns. The products are classified as oil, shampoo, conditioner, serum, spray, styling gel, balm, moisturizer, vitamins, etc. However, we can't discuss every product as that will make the review long and tedious. Therefore, we are going to give detailed information on only the six best products of Mielle Organics.
Popular Mielle Hair Products
Mielle Pomegranate and Honey Leave-in Conditioner
This Mielle leave-in conditioner promises not to weigh down the hair and has the goodness of pomegranate and honey while providing nourishment and moisture to the dry hair. It is a perfect pick for curly hair and adds bounce and shine to the hair. The leave-in conditioner also helps to remove frizz and tangle from the hair. It has a fantastic smell and is easy to use. Just apply a generous amount of the conditioner after washing the hair and comb the hair using a wide-tooth comb. Then, style as desired.
The main ingredients used, as the name suggests, are Pomegranate Extract and Honey. Pomegranate is enriched with antioxidants and improves blood circulation in the scalp area while reducing inflammation from the scalp and stimulating hair growth. Honey is known for being the natural moisturizer for the hair. It locks moisture and shine in the hair strand and reduces hair breakage. The presence of organics Babassu oil provides a cooling sensation to the scalp, and it gets easily absorbed due to its lightweight. It also aids in adding volume to the flat hair.
Why Should You Buy This Mielle Leave-in Conditioner
Inexpensive

Works best on Type-4 curly hair

Fantastic fragrance

Accounts for shiny and frizz-free hair
Sale
Mielle Organics Pomegranate & Honey Leave-In Conditioner, Moisturizing Curl Primer and Detangler, Repair Damage and Prevent Frizz, Treatment For Thick Curly Hair Type 4 Hair, 12-Fluid Ounces
NATURAL & ORGANIC TREATMENT: Mielle Organics Pomegranate & Honey Leave-In Conditioner fuses pomegranate extract, honey, babassu oil, citrus extracts, and other natural, restorative ingredients to moisturize and strengthen thick, curly hair
LIGHTWEIGHT LEAVE-IN FORMULA: Our weightless, nutrient-rich leave-in conditioner smoothes and soothes dry, damaged, and dull hair instantly without weighing it down or leaving behind a greasy or sticky residue
FRIZZ-FREE SHINE: This daily replenishing protectant quenches even the unruliest Type 4 hair, taming stubborn frizz and flyaways while defining coily or curly hair for bouncy, shiny locks and long-lasting hydration
Drawbacks
Suitable for curly hair but not other hair types

Might feel greasy on thin hair
Organics Mielle Rosemary Mint Scalp & Hair Strengthening Oil
This Mielle hair oil is one of the brand's best-sellers since it is enriched with loads of hair-friendly ingredients. It contains essential oils and biotin, the magical element included in almost all hair care products. It nourishes the dry scalp, seals the hair cuticle, soothes the scalp, and decreases hair shedding, and adds elasticity to the hair. As it reduces split ends, you don't have to worry about cutting the hair, and a long hair goal is possible now.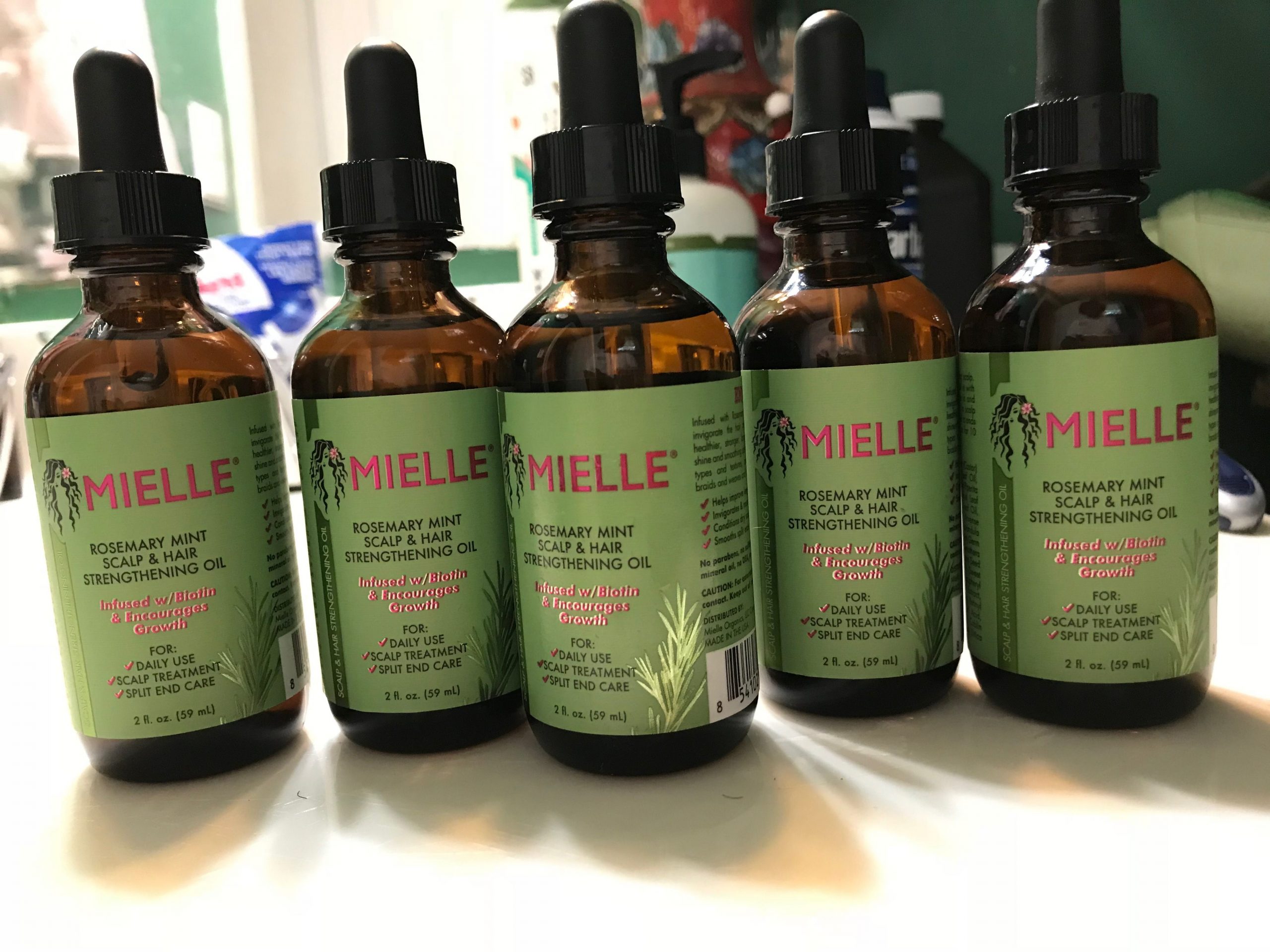 Rosemary oil prevents the hair follicle from getting dry by providing it proper blood circulation. It also heals the dry and itchy scalp. It removes dandruff and prevents the hair from premature greying. Mint is rich in carotene and antioxidants and contains anti-fungal properties. It is beneficial for oily scalp and fights dandruff, and helps to get rid of hair fall. The other essential oils include Soybean Castor, Jojoba Seed, Eucalyptus Leaf, and Tea Tree Leaf Oil, among many other healthy essential oils.
Why Should You Buy This Mielle Hair Strengthening Oil
Contains 30 essential oils

Suitable for all hair types

Provides strength to the hair
Sale
Mielle Organics Rosemary Mint Scalp & Hair Strengthening Oil With Biotin & Essential Oils, Nourishing Treatment for Split Ends and Dry Scalp for All Hair Types, 2-Fluid Ounces
NOURISH & STRENGTHEN: Our nutrient-rich, biotin-infused treatment can be used as part of your everyday hair care routine or as an intensive deep treatment to prevent damage for strong, lustrous hair with a fresh, invigorating scent
SMOOTH SPLIT ENDS: This lightweight treatment nourishes split ends and hair follicles for a sleek look; Apply to the ends of hair before you shampoo to soothe and smooth for a healthy, shiny finish that can be air-dried or styled as desired
SOOTHE DRY SCALP: This rich blend of over 30 essential oils and nutrients deeply penetrates the scalp to increase circulation, combat dandruff, and comfort itchy, sensitive skin while working to strengthen, lengthen, nourish, and protect hair
Drawbacks of this Mielle Hair Strengthening Oil
Makes the hair look a bit greasy

Strong smell
Mielle Rice Water Hydrating Shampoo
The Mielle Rice Water Hydrating Shampoo has a pleasant smell and hydrates the hair while cleansing the scalp. It reduces split ends and gives the hair a natural shine. Infused with rice water, it nourishes the hair strands without feeling heavy. It also helps to remove excess oil and dirt from the scalp. The primary goal of the shampoo is to hydrate the hair and scalp. It removes frizz from the hair and makes it more manageable.
The core ingredients of the shampoo are rice water and yuzu. Rice water contains vitamins, minerals, and antioxidants. It helps to make the hair firmer, smoother, and longer. It adds an extra shine to the hair and detangles the hair, reducing hair breakage. Yuzu helps to promote longer, stronger, and shinier hair. It protects the hair strands from harmful UV rays. The other ingredients used in this shampoo are Water, Cocamidopropyl Betaine, Cocamidopropylamine Oxide, Rapeseed Seed Oil etc.
Why Should You Buy The Rice Water Hydrating Shampoo
Results in soft and smooth hair strands

Hydrates the hair

Reduces split ends
Drawbacks of this Mielle Shampoo
Mielle Organics Avocado Moisturizing Hair Milk
The Mielle Avocado moisturizing milk provides nourishment to dry, damaged, and brittle hair and revives it. It accounts for intense hydration to the dry scalp, one of many reasons for impaired hair production. It makes the hair tangle-free and strengthens hair from the core. The hair milk also adds volume to the hair and strengthens the cuticles. It also restores hair health and protects from any further damages.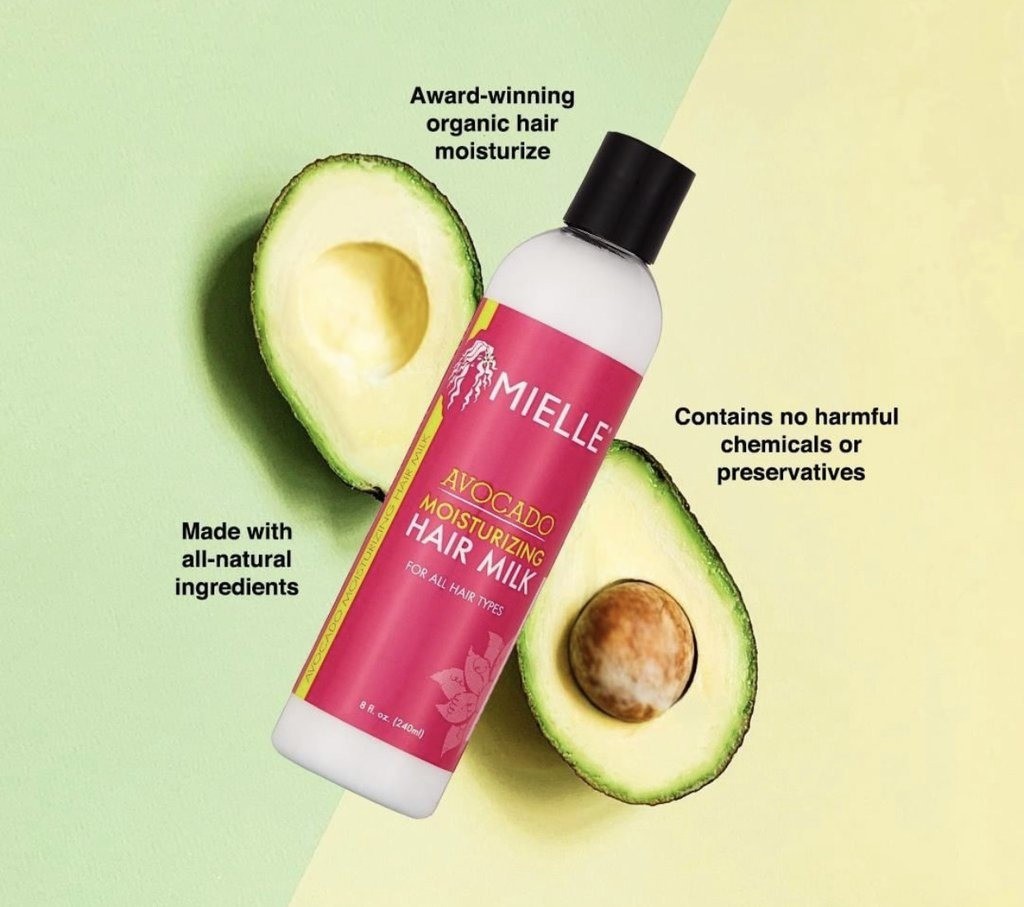 The Avocado Moisturizing Hair Milk has a blend of botanicals and many organic ingredients, the primary being Avocado. Avocado can do wonders to the hair as it has a high content of amino acids, copper, magnesium, folic acid, iron, and other proteins. It nourishes, moisturizes, and strengthens the hair strands. Some researchers have also claimed that using avocado also promotes hair growth.
Perks of this Mielle Hair Milk
Suitable for all hair types

Adds shine to the hair

Removes frizz and tangle from the hair

Moisturizes the scalp and hair
Sale
Drawbacks of this Mielle Hair Milk
May take a bit of time to get absorbed

Not enough quantity for longer hair
Mielle Organics Detangling Co-Wash
The Mielle co-wash acts as a cleanser that removes impurities and oil from the scalp without hampering the scalp's natural oil. Regular use of this does not make the hair dry as it has moisturizing properties. The best feature of the co-wash is that it detangles the curly hair to make it smooth and manageable. It also acts as a conditioner and can be used after shampoo. It makes the hair strong and reduces hair breakage.
Sale
Mielle Organics Sulfate-Free Detangling Co-Wash, Color Safe, 8 Ounces
Control Frizz: A pure, simple and natural detangling co-wash that detangles and nourishes the hair without stripping it of its natural oils, while encouraging longer, stronger and healthier strands
For Dry and Curly Hair: This color safe co-wash, made with coconut oil, shea butter and ingredients like marula and jojoba oil gently cleanses and conditions your hair between shampoos and helps you experience less breakage and fewer knots
Hair Products for All Hair Types: We promote the health and maintenance of natural hair from Types 3A to 4C natural hair, however our products are suitable for all hair types and we feature products for both low and high porosity levels
This Detangling Co-Wash includes the goodness of Coconut Oil and Shea Butter. Coconut is popularly known as the natural conditioner of the hair as it adds a shine to dull hair. Shea Butter contains anti-inflammatory properties and can soothe the irritated scalp. It protects the hair from getting damaged due to hair styling tools and UV rays.
Perks of the Mielle Co-Wash
Sulfate-free

Lightweight 

Cruelty-free

Conditions and nourishes the hair

Protects the damaged hair
Drawbacks of the Mielle Detangling Co-Wash
Not suitable for oily hair
Mielle Hair Products Customer Reviews
About Rosemary Mint Scalp & Hair Strengthening Oil, Skylar says, "The rosemary mint oil has a nice fragrance which I love the most about this oil. I have noticed a reduced hair fall in just a few weeks of using it. But after applying the oil, it did weigh down my hair. The oil is not lightweight that you can go out even after applying it; you need to wash your hair. I hope the oil had a non-greasy texture."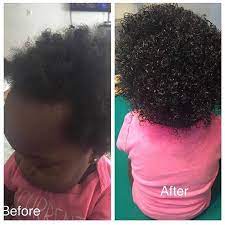 Kenny said, about Pomegranate and Honey Leave-in Conditioner, "I don't have too much of a curly hair but slightly wavy hair. Using this conditioner has made my hair soft and added a lustrous shine, with no scratch. But I feel this conditioner is more suitable for curly hair type, not for my hair type."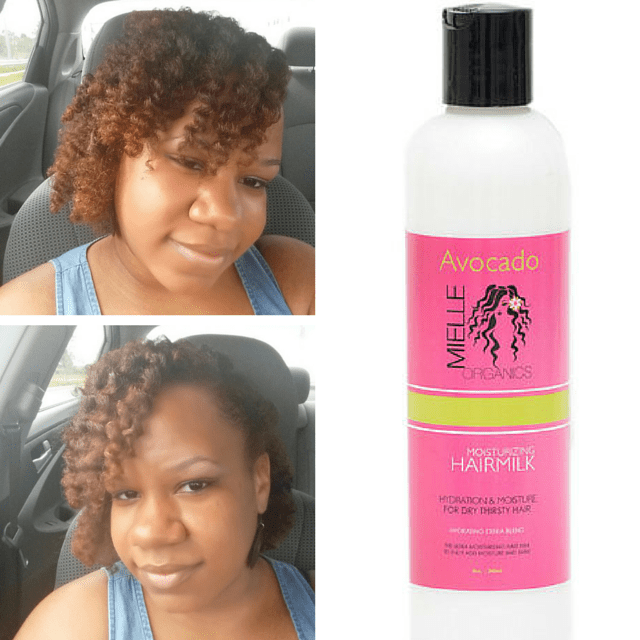 For the Avocado Moisturizing Hair Milk, Clara noted, "Recently my hair fall has increased, and I had no idea how to stop it. A friend of mine suggested I use few products of Mielle and this hair milk was one of them. I have been using it for two months, and I am sure that this product is working well. I now have frizz-free, manageable hair, and the hair fall has slightly reduced. The only thing that I don't like about this hair milk is that the quantity is too little. I have long hair, and the bottle is now about to get over in just a few uses. People with long hair might not like this moisturizing hair milk as much as people with short hair will."
See Also: Glamnetic Reviews | Better Choice for You? (Unbiased)
FAQs | Mielle Hair Products Reviews
Do Mielle products grow hair?
Mielle has a wide range of products that promote hair growth. The effectiveness of the products is limited to hair growth and improves the overall texture of the hair.
Is Mielle black-owned?
Mielle Organics is founded by Monique Rodriguez and mainly accounts for the hair concerns of black women who have curly hair.
Is Mielle good for hair?
Mielle is an organic company that only uses pure and high-quality ingredients. Its products are free of sulfate, parabens, and harmful chemicals, making them safe for use.
Where can I buy Mielle hair products?
Mielle hair products, like every product by Mielle, can be purchased online from Amazon.com. The products are also available on the company's official website and are budget-friendly.
Closure | Mielle Hair Products Reviews
We have now reached the end of our anticipated Mielle Hair Products Reviews. Mielle Organics provides effective products that are made by using organic ingredients, free of harmful toxins. This is a plus point of the brand. Most of the products are pretty much under budget and can be afforded by everyone. 
However, some of the products do have some limitations too. The thing about Mielle is that it is majorly formulated, keeping curly hair in mind. People with straight hair might not be benefited using the products. We hope you got the answers that you were seeking. If you still have anything more to ask, please feel free to ask us in the comment section, and we will get back to you soon.