When going for the right shampoo, we look at different ingredients suitable for our hair texture. 
There are various shampoos available in the market, which means trying out different categories to see which suits you the best. One hidden ingredient can have an immense effect on your hair; that ingredient is "Argan Oil".
What is Argan Oil?
Argan oil is also known as "Liquid Gold" for your hair. Argan oil is extracted from the seeds of argan trees found in southwestern Morocco. It has fatty acid and antioxidants combined with vitamins to help moisturize your hair, skin and nails. 
What are the benefits of Argan Oil?
Argan oil helps to improve skin, hair, and nails. It contains various vitamins that boost skin cells to strengthen and repair. It has many beneficial effects: 
Moisturize and conditions
Argan Oil is a moisturizer for skin and hair because it is full of fatty acids. It is also very rich in vitamin E, which helps to prevent your scalp from being dry.  
Hair treatments and frequent colouring make hair dry, brittle and damaged. Sometimes no matter what you do, it seems like your hair will never go back to normal. But argan oil can change this; the superior nourishing properties of the oil coat each hair strand and penetrate deep into the hair follicle to repair it from within.
The vitamins in this oil promote a healthy scalp, which not only promotes hair growth but also makes sure that the new hair strands are thicker and more nutritious.
Best Argan Oil Shampoos
There are plenty of shampoos to choose from but we have listed down the best argan oil shampoo for dry and damaged hair.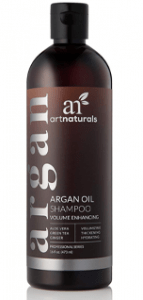 If you are suffering from hair loss, this is your go-to product. It is fully packed with the goodness of argan oil, aloe vera, keratin and vitamin E.
It can be used to treat colour-treated hair 

Softens dry ends of hair 

Sulphate and paraben-free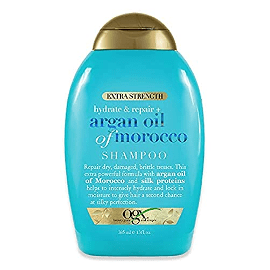 OGX Shampoo and conditioner line are one the most popular when it comes to argan oil. 
The product nourishes your hair ends and repairs hair follicles.
Restores shine 

Suitable for all hair types

Long-lasting results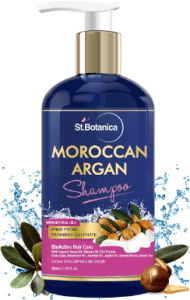 St. Botanica promotes hair growth and nourishes your hair conditioning properties of argan oil. It deeply cleanses your scalps and prevents sun damage. 
Provides intense hydration 

Repair hair damage 

Protect from UV rays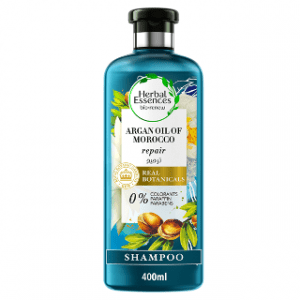 This is a perfect product that naturally repairs your hair. The Majestic Pure Argan Oil combines all the natural ingredients to give your hair a smooth, silky look. 
Leaves hair soft and shiny 

Strengthens hair follicles 

Improves scalp health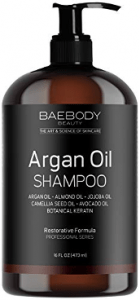 This product is full of natural ingredients like almond oil, coconut oil and botanical keratin. The argan oil and vitamin E combination leave your hair feeling extra soft silky.
Reduce frizz

Promotes hair growth

Suitable for all hair types

A small product goes a long way
Conclusion 
Argan oil is a great product to use on dry and damaged hair. The best part is that there are many options available for choosing the right product for your hair type. It is essential to know which brand suits you the best and gives you maximum results, but you can't go wrong with any argan oil product.