When it comes to lashes, we all feel envious of people who have naturally long lashes because long lashes are always perceived as beautiful. The idea of having longer, fuller lashes is magical and dreamy for people with naturally shorter lashes. Of course, as we live in an age dominated by science and innovations, we can use mascara and false eyelashes to fake long lashes, but all these solutions are temporary. Lash growth and enhancing serum is a permanent pick to have naturally long lashes. There is a sea of brands to choose from, and it's okay to seek help amid the confusion. Therefore, to help you, we are here with the Neulash VS Revitalash.
In recent years, the demand for lash-enhancing serums has spiked up considerably. Most people now rely on lash serums, as they are readily available over-the-counter. Lash serums tend to make the eyelashes grow soft, long, and beautiful. They can entirely transform the look of the eye and make it look bold. NeuLASH and RevitaLash are two widely popular brands creating noise and gathering praises in the beauty market. Now, let's assess if they are worthy of the praise showered on them and which one is better than the other.
You Might Also Like: Latisse VS Revitalash | Decoding The Best For You?
Neulash VS Revitalash | Which Is The Better Pick For Longer Lashes?
Skin Research Laboratories developed their much-anticipated lash serum, neuLASH, in 1992. Richard A. Carieri is the brain behind neuLASH, who made it after researching and experimenting for several years. neuLASH is an advanced lash enhancing serum made with Active Eyelash Technology and bioengineered scientific ingredients. The brand claims to make the lashes longer and thicker within a month. neuLASH is ophthalmologist and dermatologist approved. NeuLASH is developed as such, keeping people who wear contact lenses in mind. The gentle formulation of the serum is non-irritating and visibly improves the condition of the lashes. NeuLASH Lash Enhancing Serum can dramatically enhance the length and look of the lashes.
Similarly, there's quite a story behind the formation of RevitaLash. In 2006, Dr. Michael Brinkenhoff established RevitaLash Cosmetics out of love for his wife, Gayle Brinkenhoff, who was suffering from breast cancer. RevitaLash is very creative in its approach and aims to make women feel confident about themselves. All the products of RevitaLash are clinically tested, and ophthalmologist tested. RevitaLash believes in being eco-friendly and holds regular campaigns for breast cancer awareness. The RevitaLash Advanced Eyelash Conditioner & Serum is an advanced, award-winning lash serum that conditions the lash and adds shine. The serum is made with peptides, Ginseng, and lipids for the healthy growth of the lashes.
Determining The Better Set Of Ingredients
neuLASH Lash Enhancing Serum
Biotin: For a lash enhancing serum, Biotin is a staple ingredient. Biotin is also called Vitamin B7, and it stimulates keratin production. It aids in providing strength and volume to the lash hair. By increasing the rate of follicle growth, Biotin reduces hair breakage.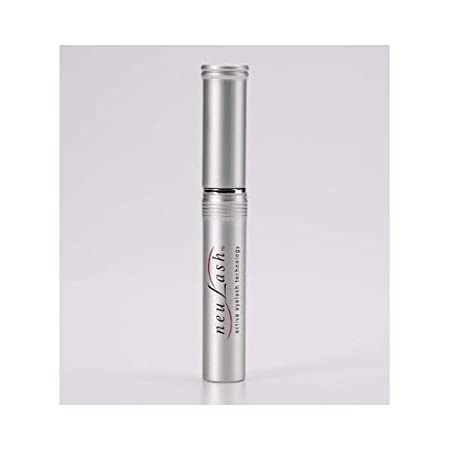 Polypeptide: Polypeptide is an amalgamation of amino acids, and in neuLASH, it is responsible for the growth of connective tissue. The Polypeptides make the lash look fuller and denser. Polypeptides tend to act as a glue that holds all the lash hair tightly and does not let them break or fall.
Pumpkin Seed Extract: Pumpkin Seed Extract is rich in cucurbits, a unique amino acid, Vitamin B, fatty acids, phytosterols, and minerals such as zinc and iron. The extract is plant-derived and good for lash hair growth. The anti-inflammatory properties of Pumpkin Seed Extract can reduce inflammation caused in the lash line and skin near the eye. Plus, Pumpkin Seed Extract is non-irritant, making it safe for use on sensitive skin.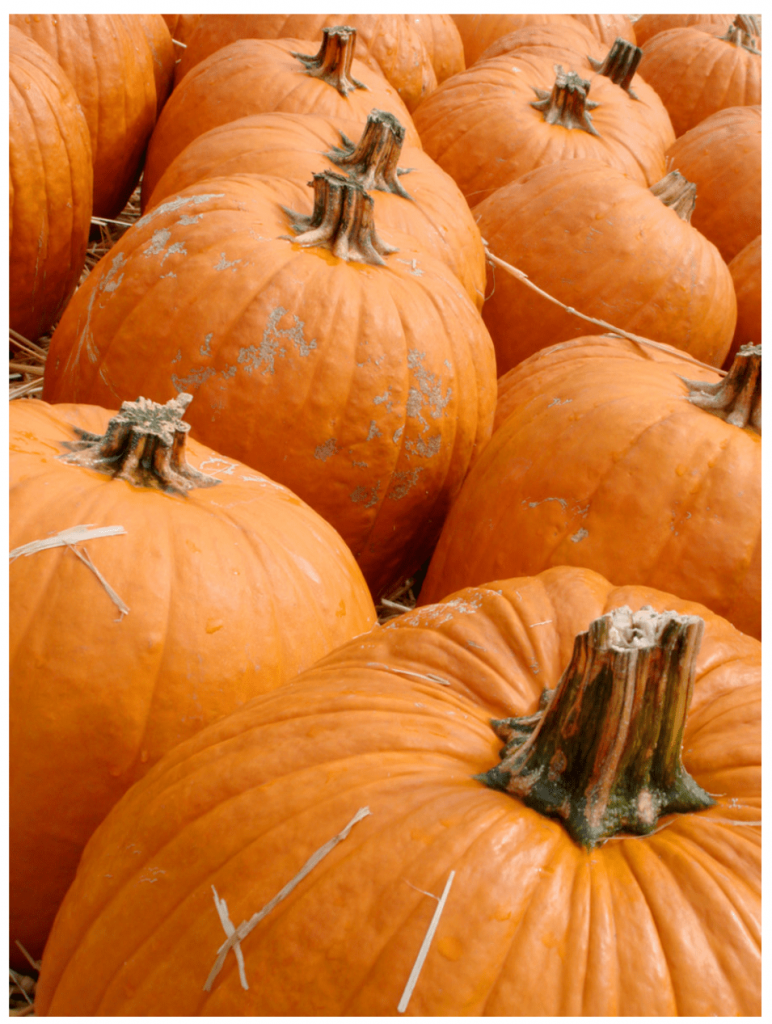 Sodium Hyaluronate: The use of Sodium Hyaluronate is primarily done in neuLASH to keep the lash line moisturized. One of the primary reasons for lash hair fall is dryness, therefore using sodium hyaluronate is essential to stop hair fall.
RevitaLash Advanced Eyelash Conditioner, Lash Enhancing Serum
Panthenol: Panthenol, also known as Vitamin B5, reduces hair loss and boosts elasticity. This vitamin is vital for healthy hair growth. It treats the dry, brittle lash hair and makes the lash hair strong. Panthenol also retains moisture on the lash line and keeps it hydrated for a longer duration.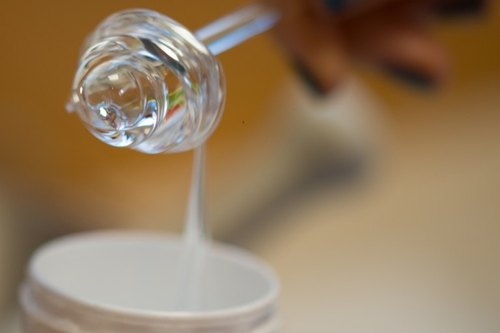 Prostaglandin: Prostaglandin is an active lipid compound that is associated with lash hair growth. It makes the lash hair appear darker than they are.
Green Tea Extract: Green Tea Extract is rich in antioxidants. Its antioxidants instigate the faster growth of the lash hair. It strengthens the follicle of the lashes. The extract of Green Tea used in RevitaLash also keeps the lash line moisturized and hydrated.
Biotin: Biotin, also known as Vitamin B7, is the top lash boosting ingredient. Biotin has the power to stimulate Keratin production. Keratin is the essential vitamin required for making the lash hair soft, shiny, and strong. Biotin also helps to make the lash line nourished and does not let it biome dry.
Comparing The Perks and Drawbacks
neuLASH Perks
Adds shine to the lashes

Non-irritant

Suitable for people who wear contact lenses

Relatively cheaper than RevitaLash

Ideal for people with sparse lashes

Cruelty-free

Clinically tested

Makes the lashes longer and stronger within 30 days

Reduces lash hair breakage and lash hair fall
Skin Research Laboratories neuLASH Lash Enhancing Serum
Benefits beyond conditioning. neuLASH is fortified with Active Eyelash Technology to dramatically improve the appearance of eyelashes in just 30 days.
Dramatically improves the appearance of weak lashes in just 30 days.
Apply nightly to the base of the upper eyelashes. Continue using to maintain your lashes.
neuLASH Drawbacks
According to some customer reports, neuLASH can lead to iris and skin discoloration

People who are allergic to some of the ingredients present in the lash serum can develop some potential side effects
RevitaLash Perks
No artificial oil

Parabens, Phthalates, BHT and Gluten fre

Hypoallergenic

Safe to use with lash extension

Makes the lash hair darker and longer

Minimizes hair breakage 

Moisturizes the lash line 

Supports breast cancer campaigns

Most ingredients are plant-based
RevitaLash Drawbacks
Expensive than neuLASH

Can also lead to iris discoloration
Neulash and Revitalash Before and After | Customer Reviews
Linda says, "After seeing a commercial, my daughter advised me to use neuLASH Lash Enhancing Serum. Initially skeptical, I purchased and used the serum. My lashes are very low in volume and short. The serum, in a month's use, has made my lashes longer and darker. This makes my lashes look voluminous. Although initially a few times, the serum made my lash line burn a bit."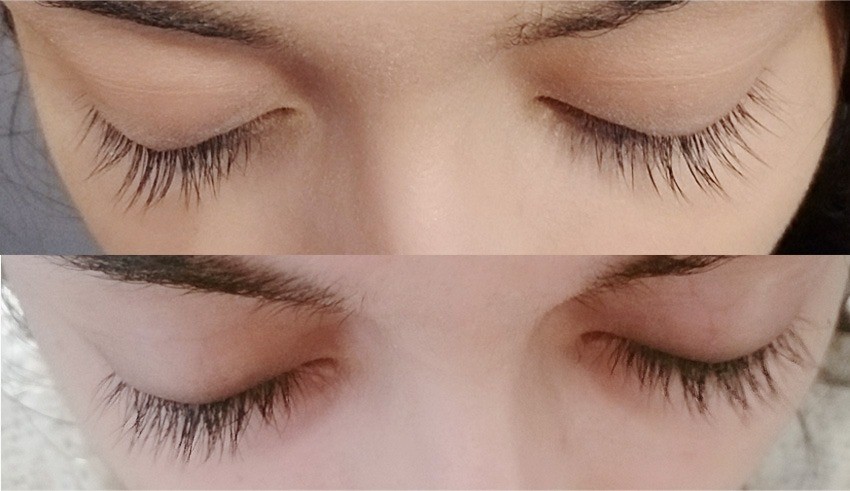 Mia says, "RevitaLASH Advanced Lash Enhancing Serum is my absolute favorite. I have tried my lash-enhancing serums, as post-pregnancy, my lash hair became very weak and started to fall, which made my eyes look small. To uplift the appearance of my eye, I used RevitaLash. After doing a lot of research, I had purchased the serum, and I am thrilled with my decision. My lash hair is now so strong that it won't fall out even if I pull it lightly. I wish RevitaLash were a bit less expensive."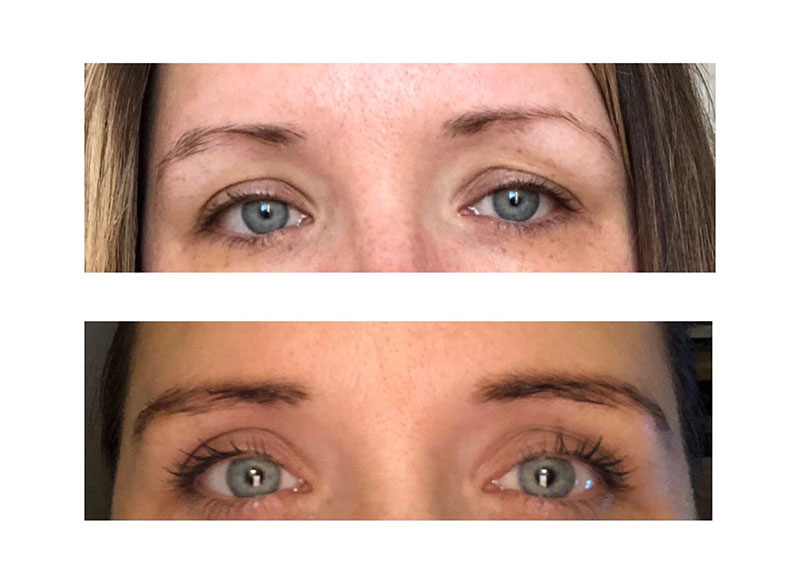 Sierra says, "I have used both neuLASH and RevitaLash. In my opinion, both are equally good. It's just that I feel RevitaLash is expensive and out of my budget. neuLASH is good, but using it has resulted in my iris discoloration. But, my lash hair became substantial and more extended. If asked to pick one, I can't. For me, both are equally good."
FAQs | Neulash VS Revitalash
Is RevitaLash bad for your eyelashes?
RevitaLash Advanced Lash Enhancing Serum has a blend of plant-derived ingredients essential for boosting the growth of the lashes. Even if RevitaLash is cruelty-free and clinically tested, few customers have complained that the serum has side effects such as iris discoloration, lash line irritation. Also, be careful not to let the serum enter your eye while applying it, as it may be bad for your eyelashes.
Where can I purchase RevitaLash and neuLASH?
RevitaLash and neuLASH are readily available over-the-counter and do not require any prescription. You can buy these serums either from any e-commerce website like Amazonor from the respective brand's official website.
How to apply neuLASH and RevitaLash?
The lash enhancing serums by neuLASH and RevitaLash are slightly liquidy. Using the applicator, apply the serum on your eyelashes above the lash line. Let the serum dry for about a minute, and then apply other eye products.
See Also: Clinique Repairwear Laser Focus Reviews | Ideal Or Not?
Cessation | Neulash VS Revitalash
We have finally reached the climax of the battle between Neulash VS Revitalash. Both neuLASH and RevitaLash are tremendously popular lash fortifying brands. Both the brands are clear in their approach and are very transparent about the ingredients that they use. Almost all the ingredients are the same, except for a few. NeuLASH and RevitaLash's formulation is gentle and made with vitamins and minerals required to enhance and boost the lashes' look. The serums make the lash hair soft, shiny, darker, longer, stronger, and voluminous. Neulash and RevitaLash have unique features and identical side effects such as iris discoloration, hyperpigmentation, skin redness, etc.
However, while neuLASH claims to provide results in four weeks, RevitaLash takes about six to eight weeks to give results. Not to forget, RevitaLash is more expensive than neuLASH. We feel both are good picks, and based on your requirement, you can pick either of the two. neuLASH and RevitaLash have an easy return, refund, and exchange policy. While neuLASH has a 60 days satisfaction policy, RevitaLash has a 90 days satisfaction policy. We hope you liked our unbiased overview. In case of any doubts, do contact us through the comment box. We would be more than happy to answer all your queries.