Let's be honest; all of us believe that our hair is our greatest beauty blessing. Before any social event, we hope that our good hair days and the event are aligned with one another. After all, our hair plays a significant role in defining who we are, giving way to a 'cherry on the top' look to our overall appearance.  As we become conscious about our looks, we find ourselves hunting for the ideal hair products. Today, various brands are offering the promise to bring forward the best results, but which one should we opt for? Nioxin reviews will help you understand more about one such brand's unique range of products that cater to different hair needs.
Nioxin is an FDA-approved brand but at the same time also tests its products on animals. While Nioxin is praised by many for looking into individual differences and bringing the best products on one side, it is also highly criticized. Therefore, making the right choice can be difficult. We will try to make you aware of the brand in detail to get closer to your final decision. Let us get started.
)oq(JGt7F6Q&MmTHvUUJHtqw
You Might Also Like: Nutrafol Reviews | Market's Favorite Hair Supplement?
Nioxin Reviews | One Hair Care Solution To All Hair Concerns?
In 1987 Nioxin was founded with their notion of "The Science of Living Hair." Eva Graham, the founder of the brand, came up with this company targeting thinning hair in men and women. Nioxin is believed to be the first brand that proposed cleansers, anti-aging ingredients for a youthful scalp, exfoliants, and healthy-looking hair. With its inception, there came a new category of new hope in the salon business. 
Over the years, the company has come up with rich formulas to hydrate and keep the scalp and hair nourished. Nioxin has trained its beauty professionals with research-backed education that helps meet the needs of different hair treatments. The hair brand has also won several awards in the beauty industry for being one of the best hair brands. Despite all the fame that Nioxin has received, is it truly the best hair care brand? Let's figure that out.
The Best-Sellers | Nioxin Reviews
Nioxin has developed a vast range of products to deal with hair thinning and give way to smooth and nourished hair. Formulated with ingredients that boost the hair's overall look with a plethora of options available, all the Nioxin kits are used in three simple steps of "Cleanse-Optimize-Treat."
The Best Of Nioxin
This report will primarily focus on the Nioxin Kit System that combines a few products to give way to the ideal solution you might be looking for. The kits are tailored to suit different hair needs. Nioxin products are clinically and dermatologically tested. 
Nioxin Kit System 1
Formulated for natural hair with light thinning, the Nioxin Hair Care System 1 combo helps protect the hair against further breakage and is prepared to give way to thick and fuller-looking hair. The kit consists of a Cleanser Shampoo that helps to remove dirt and other environmental particles from the hair- root to tip. Second, the Scalp Therapy Revitalising Conditioner by Nioxin is a lightweight formula that makes the hair robust. Lastly, The Nioxin Scalp & Hair Treatment refreshes the scalp and gives volume to the hair. 
Overall, this clinically and dermatologically tested kit improves the hair's texture and gives a healthy shine to the natural hair. Despite this, there are a few drawbacks to the product. The results showed way too dry and frizzy hair for some users, making it look worse than before. It is also not very practical to control hair loss.
Pros
Suitable for natural hair with light thinning

Clinically and dermatologically tested

Makes the hair stronger and protects from damage

Makes hair thicker and fuller
Cons
Does not put an end to hair loss

Can give way to further dryness and frizziness
Nioxin Kit System 2 Reviews
Nioxin Kit System 2 has been formulated to suit those with natural hair and progressed thinning. This unique combo of shampoo, conditioner, and scalp & hair treatment. The overall purpose of this kit is to reduce hair fall caused due to breakage, making the hair more potent and giving it a healthy shine. This is the one to go for those who experience a high amount of shedding with your natural hair. In terms of the ingredients involved, there are various vitamins and enzymes found that benefit the growth of the hair.
Nioxin Kit System 2 is believed to be the best remedy for post-pregnancy hair thinning. The Scalp Treatment also contains SPF 15 to protect the scalp from further damage. The disadvantages of this combo kit include no detailed instructions about how often you should use the products to bring consistent results. For the same reason, users have not seen any results even after using the kit for two to three months. 
Pros
Contains SPF 15 that protects the scalp from damage

Works for those with natural hair with progressed thinning

Formulated with vitamins and enzymes that help in the overall growth of hair

Suitable for post-pregnancy hair treatment
Cons
Not enough clarity regarding how often one should use the products

Can take a long time to bring forward results
Nioxin Kit System 3 Reviews
Formulated to treat colored hair with light thinning, Nioxin Hair Care System 3 helps to protect the hair against breakage and gives it a strong hair structure. The products consist of white tea extract and peppermint oil, which help make the locks look full and control the oil production in the hair. The kit consists of Nioxin Cleanser Shampoo, Nioxin Scalp Therapy Conditioner, and Nioxin Scalp & Hair Treatment. These three products work together to refresh the scalp and give a natural healthy shine to the hair. 
With the use of this kit, the hair feels volumized and has a healthy look. On the whole, it helps to reduce hair fall and retain the vibrant color of the hair. However, there are a few drawbacks to it. Some users have mentioned that it does not live up to its promise of retaining color in the hair, which might have something to do with the fact that the product contains sulfates. After applying the products to the kit, the hair can feel drier than usual.
Pros
Peppermint oil and white tea extract make the locks stronger

Refreshes the scalp

Controls the oil production of the hair
Cons
Strips off the hair color

Can make the hair drier
Nioxin Kit System 4
Believed to be the best Nioxin treatment, the Nioxin Hair Care System 4 Kit works best for those with color-treated hair with progressed thinning. Like kit 3, this one also helps to protect the hair against further breakage. Soothing the scalp and getting rid of the dirt that accumulates gives way to smooth and shiny hair. Nioxin Hair Care System 4 Kit is made with a unique formula of botanicals and antioxidants that protect and promote the healthy growth of hair. The kit consists of Nioxin Cleanser Shampoo, Nioxin Scalp Therapy Revitalising Conditioner, and Nioxin Scalp & Hair Treatment- they work well together, giving way to voluminous hair. 
Looking at the downside of the combo, the products were found to be diluted and watery. There are also variable differences between users- while some have experienced good long-lasting results, others have seen their hair quality worsen. Many have turned away from this product because it has not brought forward a substantial difference as it claims to. 
Pros
Suitable for colored hair with progressed thinning

Promotes the healthy growth of hair

Gives way to a fuller and longer hair

Moisturizes the hair from root to tip
Cons
Diluted and watery

Few users have not noticed a visible difference after using this kit

Individual differences in terms of overall results
Nioxin Kit System 5 
Coming to Nioxin System Kit 5, this one is specifically formulated to treat chemically-treated, straightened, or bleached hair with light thinning. This skit only works for those who meet the specific hair criteria. Nioxin Kit 5's Cleanser Shampoo consists of leaf extract, leaf oil, fruit extract, and peppermint oil, to name a few. They help to nourish the scalp and hair follicles. The conditioner helps to hydrate the hair and combat dryness and itchiness. The Nioxin Scalp and Hair Leave-In Treatment are formulated with botanicals and chemicals that stimulate the growth of the hair. All in all, this kit gives way to fuller and thicker hair and protects it from further damage.
However, there are a few problems with this kit system. Firstly, a few side effects such as scalp swelling, irritation, and redness are possible if the ingredients used in the products do not suit you well. Even though many users noticed changes within one month of using the products, it can take several months to bring forward complete results.
Pros
Works for those with chemically treated, bleached, or straightened hair

Helps to nourish the hair follicles and scalp

Fights itchiness, dryness, and dandruff
Cons
May take many months to bring forward full-lasting results

Possible side effects such as irritation, redness, and swelling in the scalp 
Nioxin Kit System 6
Nioxin Hair Care System 6 Kit is best suited for bleached, chemically-treated, or straightened hair with progressed thinning. Like the other kits, this one also comes with a shampoo, conditioner, and hair leave-in treatment. The system six kits deliver fuller and thicker hair and make it smooth and soft. Therefore, this kit is beneficial in treating the weak roots when the hair is treated with chemicals. It helps to effectively remove the dirt and pollutants from the scalp and gives a refreshed feeling that boosts the strands of the hair. 
Just like System Kit 5, it is suitable for decreasing irritation, dryness, and dandruff. Despite this, there are a few drawbacks to this kit. It can take up to six months to produce full results. Some users have also complained that instead of decreasing thinning of hair, it has given way to an increase in hair fall.
Pros
Makes the hair smooth and soft

Suitable for those with chemically treated hair and progressed thinning

Cleans and refreshes the scalp
60-Second Eye Effects Firming Gel
Combination of moisturizing agents and color correctors.
A breakthrough wrinkle-reducing serum featuring exclusive Flex-Tensor Technology
Instantly reduce the appearance of puffiness, fine lines, wrinkles, and under-eye circles
Cons
Might take about six months to bring forward full results

An increase in hair falls for some users after using this kit
Customer Insights | Nioxin Before and After
The before and after results analyzed from original Nioxin Reviews will assist you in getting an honest picture of the brand and if it lives up to bringing magical changes. So, let's find out if previous and current customers agree that Nioxin is genuinely a game-changer. 
Mark notes, "I tried Nioxin for the first time, and I love it. I have natural hair that is thinning at a slow rate, so I opted for System Kit 1, and wow, it has improved the quantity and quality of my hair. I am amazed! I find the kit worth the money and the ingredients used to formulate the products have been chosen specifically with care. I recommend this hair brand to anyone who is battling hair fall. It will truly change your life."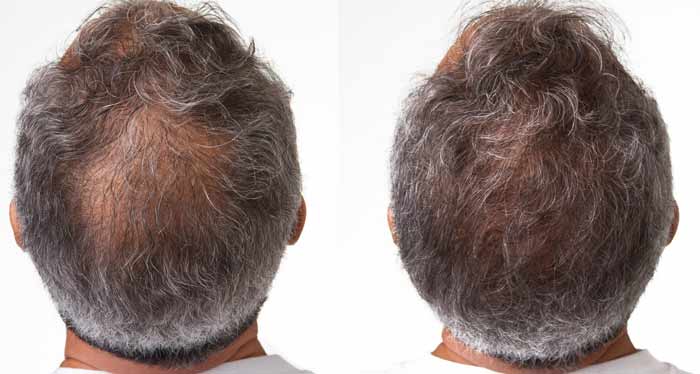 Beck says, "When I first came across Nioxin, I thought it was like all other brands- promises something but never lives up to it. But once someone I know gave me good reviews about it, I gave it a try, and I am glad I did. The brand offers a wide range of products that nourishes the hair well and makes it long. If you're looking for something that does that and gives it a refreshing feel, this is your pick. Nioxin is a must-try for sure."
Petra comments, "My Nioxin journey so far has been a mix of both good and bad. Starting with the good, I would love to comment on how the brand has organized its products. System Kits are handy for benefiting different hair types. I have tried a System Kit and their hair spray, and I saw my hair getting smooth with the original color being retained. Now, coming to the upsetting part, I found the products to be not very cost-effective, and along with that, it took me around six months to notice a difference in my hair growth. The period to bring forward results is long."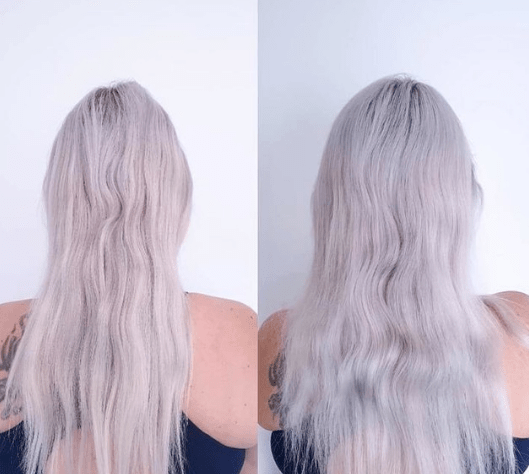 Nioxin Side Effects
While Nioxin products are a dream come true for all of us experiencing hair thinning, we cannot rule out potential side effects. When side effects develop, it usually has to do with a few ingredients that do not suit us well and thus giving way to hazardous problems. The brand has a long list of ingredients that it uses for its products. However, the elements at a higher risk of causing side effects include cleansing agents, vitamins, antioxidants, botanical oils, amino acids, and proteins. 
If a possible side effect develops, you might not pinpoint which element is causing it; therefore, it is best to discontinue the products in such cases. Some of the side effects that past users have reported include scalp swelling, redness, irritation, flaking, and increased hair loss. If these effects go out of hand, it is recommended to seek advice from an expert.
Also read: Haironex VS Nutrafol | Goodbye To Hair Issues?
FAQs | Nioxin Reviews
Is Nioxin Any Good?
There are a high number of positive reviews that Nioxin has received from customers. Nioxin Reviews on Amazon have received an average of 4.5 stars out of 5. Therefore, for those experiencing hair loss to a large extent, this brand might not be a miracle maker but will surely bring forward visible changes giving way to hair growth. 
How Long To See Results With Nioxin?
The brand's official website says that independent-market research claims that nine out of ten individuals noticed a difference in their hair growth and quality in just thirty days. The company has also mentioned that even though minimum change might be seen in 2 months, it can take up to 6-8 months to achieve a complete change in terms of results. 
Is It Safe To Use Nioxin Every Day?
Yes. Nioxin products can be used every day for a minimum of six weeks to see the first visible change in hair growth. 
Where To Buy Nioxin From?
The hair care products by Nioxin are readily available in beauty stores. Along with that, you can even purchase them from e-commerce websites, including their official website, Amazon and Walmart.
Cessation| Nioxin Reviews
Does Nioxin work? To conclude, we would say yes, it does. Along with nourishing the hair, it makes it thicker and fuller, giving way to strong and hydrated hair. The company has six Nioxin System Kits, two hair styling products, and five hair care products. The clinically tested products by the brand bring forward results that make a difference and leave individuals feeling good about themselves. At the same time, it is not perfect as there are side effects possible if one is allergic to any of the ingredients used.
This award-winning brand is worth trying if you are experiencing hair thinning and looking for products that will improve the overall condition of your hair. Nioxin reviews are readily available on the Internet that will tell you about this effective haircare brand. On the other hand, through this review, we focused on making our readers aware of the different System Kits designed by the brand and giving a brief description of Nioxin and where it stands today. While we hope to have made things clear, if you want to ask us something more, drop a message below, and we will get back to you at the earliest.