Technology has imbibed well in the beauty industry, and we almost have an electronic solution to everything.
Anti-aging creams and serums are regenerating and rejuvenating for your skin.
An anti-aging electronic key is not always surgery.
Also, surgery can be costly and not necessary in all cases.
Skin will age with time, and you will need to spend more time pampering it.
Fine lines, wrinkles, and saggy skin are the most common symptoms you can diagnose during the early aging stage.
Microcurrent and galvanic current are the two methods developed to treat aging signs technically.
These methods massage your skin and use electricity to stimulate the muscles in your face.
Today, we'll get into the detailed comparison of Nuface Vs Nuskin to see which one deserves our applause. 
Muscle relaxation in the face is a booster to speedy collagen production and stimulating new skin cells.
The methods are facing therapy methods that have been used since the 1970s.
The development and innovation have made it available and affordable for the general people.
Galvanic currents are slightly different and use water-soluble methods to imbibe the solution deep in your skin.
Both the systems have similar functions but a unique way of delivering the results. 
Also Read: Tweaked by Nature Review | What Is It All About?
Nuface VS Nuskin | Which One Deserves Your Liking?
While there are differences between NuFace and NuSkin, one of the significant differences is the method itself.
Nuface uses microcurrent, whereas Nuskin uses galvanic current.
We need to know more about both these variations.
Microcurrent uses low voltage electric current to stimulate muscle and adenosine triphosphate (ATP), simply cell growth.
It boosts collagen development in the skin and specifically on the face.
Microcurrents mainly smoothen and tighten the muscles and connective tissue in the face.
Thus, it increases cellular activity and boosts overall cell production.
Moreover, it reduces wrinkles, fine lines, and saggy skin.
You will be surprised to hear that microcurrent has been used since the 1970s and was used as a pain relief therapy before.
People also used it to correct certain facial paralysis.
Galvanic current is used to penetrate and exfoliate the skin to provide solutions deeper in the skin.
It has a direct and constant current that uses positive and negative polarities.
Therefore, there is the frequency in the galvanic current as it is a direct current.
This includes a two-step treatment where there are two probes using contradictions.
They detoxify and exfoliate the skin to get healthy-looking and nourished skin.
The electric current stimulates the skin by enabling lymph drainage and allows deep cleansing, and it draws impurities and dirt out of your skin.
So as you can see, the methods are pretty different. 
Ingredients | Nuface Vs. Nuskin
Nuface 
Nuface was developed in 2005 and uses microcurrent treatments to help clients get rid of signs of aging.
Nuface aims to bring these professional treatments to the comfort of your home.
There are 2-3 Nuface packages you can choose from. Well, the regular package comes with:
Facial toning device:

The toning device has been equipped to tone your face fixing your imperfections. It passes mild currents with low voltage. It causes muscles to contract and relax, stimulating the skin to produce more collagen. 

Gel primer:

The gel primer is supposed to make toning and gliding the toning device. It protects your skin from being in direct contact with each other. It comes in a 2oz quantity and lasts for a long time. Also, it comes in a water-based gel which makes it easier for the current to flow through your skin. Acts as a conductor for the microcurrent. 

Effective lip and eye microcurrent attachment:

You will receive this add-on if you choose the lip and eye attachment package. Fine lines and wrinkles near your eye and the lip region are visible too. To precisely correct signs of aging in these areas, you can purchase this package. 

Wrinkle reducer attachment:

The wrinkle reducer attachment can be bought if wrinkles are the main concern for certain people. Mature skin has wrinkles almost on the face, and a point wrinkle reducer would be a great option.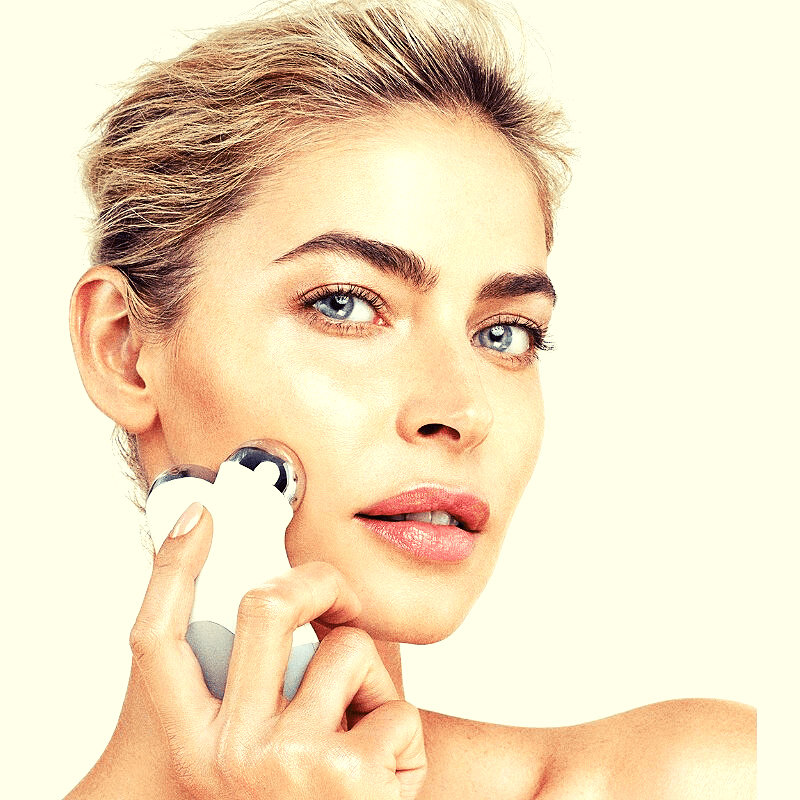 Nuskin 
A company innovated Nuskin in the 80s.
Based on family values free of harmful chemicals, it is a mixture of healthy and skin-friendly ingredients.
It works differently, though.
It is a two-step process that includes two facial gels, making it pretty easy to absorb the ingredients in your skin. 
Pre-treatment gel:

Marigold, sea kelp, and vanilla are the prime ingredients in the gel. It is nourishing and works as an anti-aging gel. The main job is to prepare the skin for the subsequent gel treatment. This is a primer for the primary gel treatment. 

Treatment gel:

The treatment gel is the prime contributor to the working of the spa treatment. This blend of ingredients contains skin-friendly ingredients crafted to target the signs of aging directly. It includes the ageLock combination, arginine to target dress, and magnesium to revitalize skin. Also, it enhances the treatment of the pre-treatment gel, draws out the impurities to the surface of your skin. 

Attachments:

The Galvanic spa treatments come with a lot of attachments. Let's mention them. ageLock spa treatment with a Face Conductor, a focus area conductor, body conductor, scalp conductor; Nuskin also provides extra gels, owner's manual, and two AAA batteries. These contain all the backup and security products. The attachments are for various areas; they nourish and cleanse these areas. The scalp conductor helps your hair grow well and remain in good health. The body conductor improves the look of the skin of your whole body. The batteries act as a security blanket when you fall short of batteries at home. You can use these whenever you run out of batteries.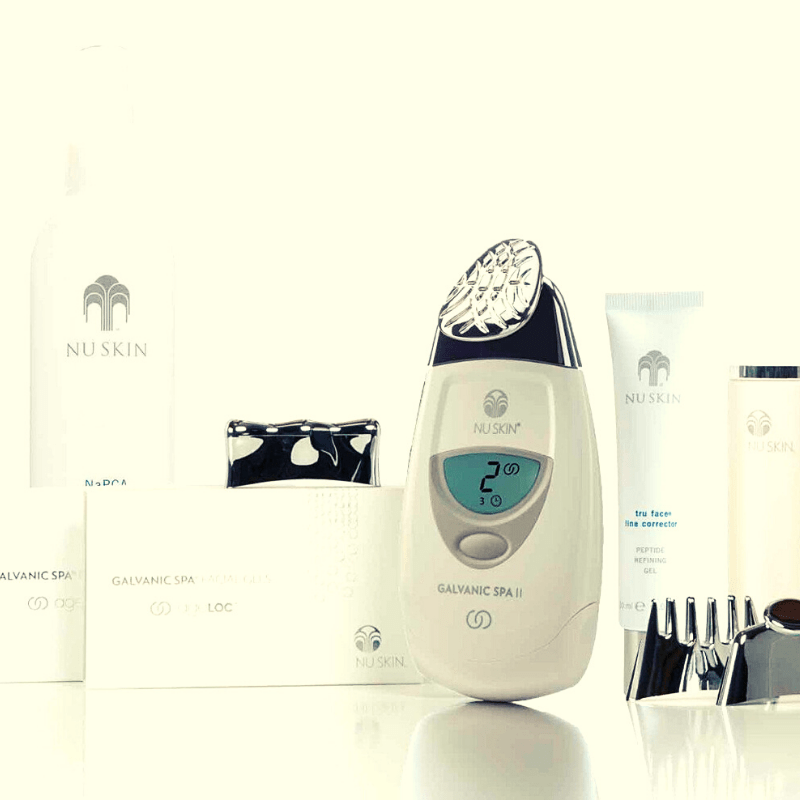 Benefits | Nuface Vs. Nuskin
Nuface 
Cell Regeneration: The low voltage current contracts and relaxes the muscles of your face. It stimulates the production of collagen and elastin. They are skin-building proteins, and if collagen production increases, it will generate new cells, and skin feels renewed. Encouraging skin to increase these proteins is a sign of replenishing and healthy skin. Energizes and activates the facial muscles. 
Tones skin: Muscle relaxation in the face's skin tones and shapes the skin well. Reduces saggy and baggy skin, making us look older, and skin deteriorates faster. Toning the face skin would make your skin look younger and youthful. You get the lifted and toned face look. 
Anti-aging: Anti-aging properties are not imbibed in the gel, but they result from the muscle contractions and relaxation of muscles. New cell generation in the skin heals the signs of aging and makes your skin feel young. Fine lines, wrinkles, and saggy skin are the main issues that the toning device targets. It energizes and activates skin muscles.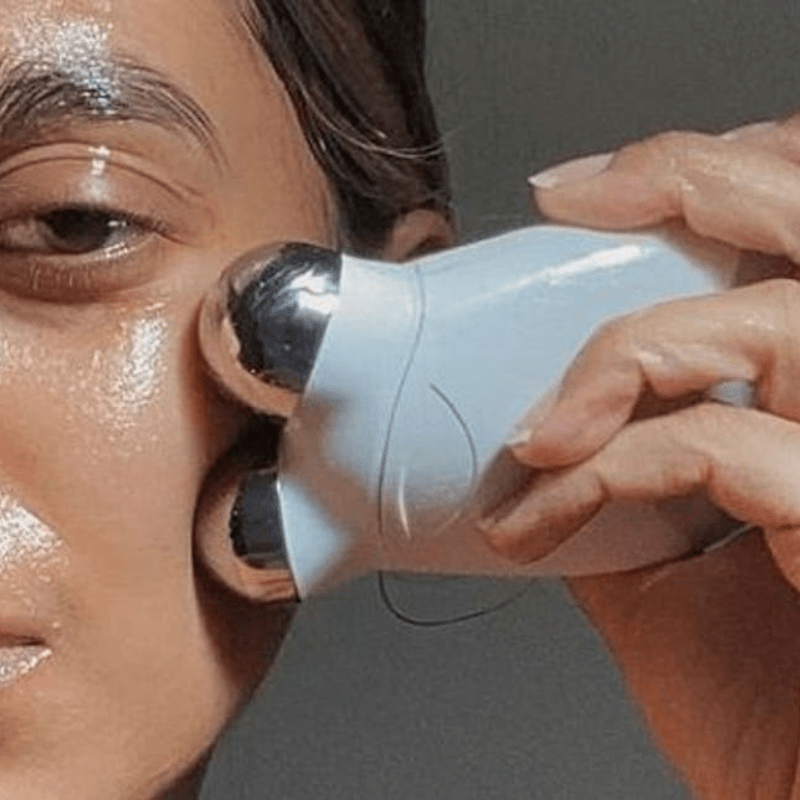 Additional Benefits
The gel absorbing deep in your skin has many good benefits. The gel and the muscle movements stimulate boosting the production of elastin and collagen. 
Quick results: Many of the users reported fast and effective results. 
Skin quality: The skin quality will automatically blossom when you start providing these nourishing toning treatments.
Skin becomes smoother and softer. Your face feels moisturized and hydrated for a long time. 
Easy to use: The instructions are easy and pretty simple to follow.
You do not have to go through Youtube or watch "how-to" videos. The use is simple and very user-friendly. 
Cooling sensation: You get a pleasant cooling sensation when using the product.
That makes you feel like you are in a salon and receiving professional treatment. It also provides a one-year warranty.
They provide a replacement if your product gets damaged in the warranty period.
Nuskin 
Anti-aging: Nuskin is an anti-aging product that works like an anti-aging cream or a mechanism that combats fine lines and wrinkles. Many users reported that the wrinkles disappeared in just a few minutes. 
Cleanses: Cleanse the pores and bring the impurities to the skin's surface, and help remove all the impurities and dirt from your face. Deeply cleanses skin
Acne: Clears and treats acne and does not cause any breakouts. Acne reduces over time, and inflammation in the skin is diminished. It reduces acne scars, and they go on to get declined. 
Additional Benefits
It provides improved Skin Texture 

Skin feels and turns smooth. 

Reduces puffiness and gives rise to plump skin 

Provides hydration and locks in moisture in the skin 

Wrinkles disappear 

User-friendly model 

Detailed owner's manual 

It has a lot of attachments, and you can use it for different parts of your body.

Scalp and body massager is the best attachments and helps you a lot. 

Best massager for sensitive skin

Tones facial muscles 

Two years warranty 

No reported side effects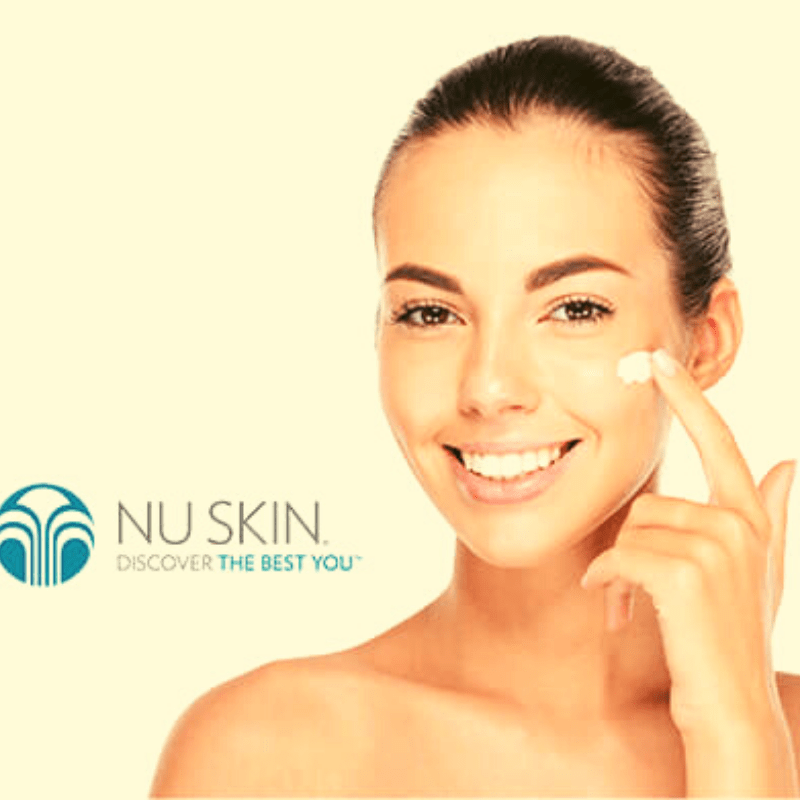 Drawbacks |
NuFace Vs. NuSkin
Nuface 
There is a slight tingling that is experienced by some of the users. 

Minimal side effects 

A bit expensive 

It cannot use directly in the under-eye region or the lip area without the attachments
Nuskin 
There are fewer negative feedbacks about the Nuskin toner. 
Also read: Lumispa Reviews | The Next Gen Cleanser?
Methods To Use
Nuface 
After cleansing and cleaning the face, pat it dry. Apply the gel primer you are going to work on first. 

Place the device in a starting position and glide it up and down. Use it on the jaw area first. 

Start with vertically moving it up and down on the jaw. Gilde it toward your ears till it beeps. 

It beeps every 5 minutes. Move the toner to the cheekbone. Glid it there till the toner beeps again. 

Repeat this sequence three times. After that, you can move to the other areas of your face or neck. 

Using this product will be 5-20 minutes every day for 60 days. After you are done with this, you can start using it only once a week. 
Nuskin 
Each session takes about 5 minutes. After you cleanse and pat your skin dry. 

Apply the pre-treatment gel, which comes in a small vial. Spread it across your face in a pea-sized amount. This closes the circuit and helps your skin absorb the product in your skin. 

Press the button and select the appropriate setting for the product you are using. The instructions are pretty straightforward, and you can follow them thoroughly. 

Make contact with your skin now. You are supposed to hear three beeps every 10 seconds. If the product starts beeping, then you may need more gel. 

Glide the product upward and downward on your face. 

Hold the device for the trouble areas and apply more gel there. 

The device will start beeping when only 30 secs of your session are left. 

After the pre-treatment gel, you need to repeat the same with the treatment gel. 

Shift it to the third set while using the treatment gel. 

In this way, the device can pull the impurities to the surface and deliver active ingredients which make you look younger.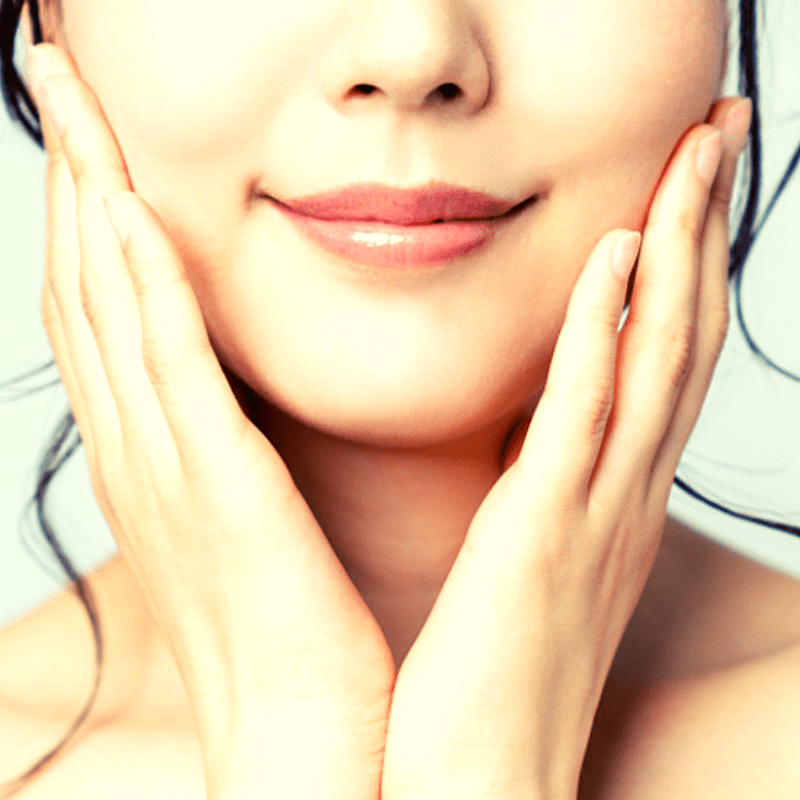 Which Is The Better Option? | Nuface Vs. Nuskin 
As we wrap the Nuface vs. Nuskin comparison, we concluded that both devices aim to make your skin look healthier and younger.
They produce reversible and significant changes in your skin. Make visible corrections to the signs of aging and rejuvenate your skin; thus, they work almost similarly.
Although their functions are similar, their methods are different. One works on the principle of microcurrent and the other one on galvanic current technology.
Well, we should first understand what problems we want to solve. If you're going to improve the contours of your face, then Nuface might be a good option for you. 
If complexion and anti-aging benefits are all you're looking for then, Nuskin might be a good option. They are both similar yet very different.
While there are specific bad reviews for Nuface, Nuskin has no negative feedback and has an extended warranty of 2 years.
According to Blushastic, Nuskin might be the best option here.
It can solve your tired and dull face's issues while making your skin look healthy and not harming you in any way. Now that is a big win-win. 
So, Nuface passes low current waves through the skin, which helps both elastin and collagen fibers to develop.
Whereas, Nuskin creates a positive and negative charge that pushes products in the skin to get absorbed in the deepest layer with the help of electricity.